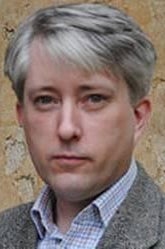 A man has been charged with the murder of an antiques dealer and rare-book collector who was found dead at his home in Oxford.

Michael Danaher, 50, of Hadrians Court, Peterborough, will appear before magistrates in Banbury today charged with the murder of Adrian Greenwood.
Greenwood, 42, was found with apparent stab wounds to his neck and chest at his home last Thursday by a cleaner.
He was the author of two historical biographies, specialised in dealing antique books, and was known to own several first-edition Harry Potter books.
Thames Valley police arrested a 26-year-old man on suspicion of murder last week, but he was released without charge on Saturday.