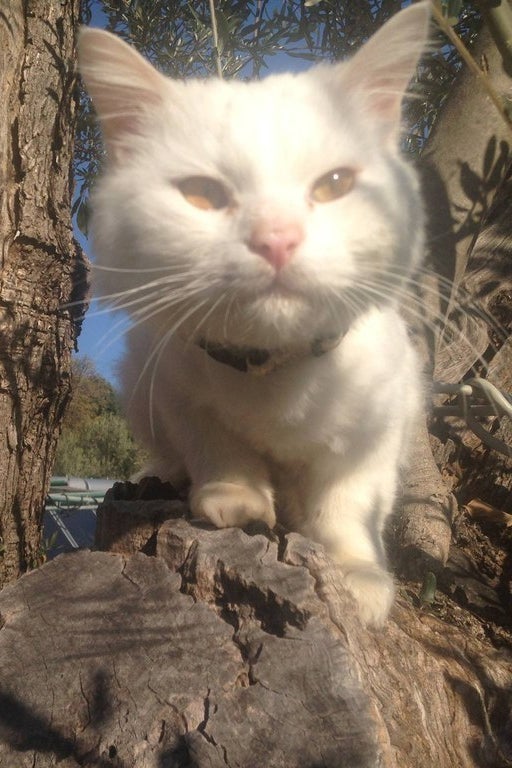 The handsome Turkish Van cat arrived on the Greek island of Lesbos in a basket on a rubber boat last November with his family, who had fled violence in Iraq.
But the mother and her five children became separated from their 3-year-old cat, and despite the help of volunteers and a search lasting several hours they were unable to find him before moving on to a refugee camp.
Days later, he was found by fishermen, and volunteers named him Dias, which is modern Greek for "Zeus".
Kunkush's fur was matted with sand and local cats were bullying him. He only survived by people separating him so he could eat by himself.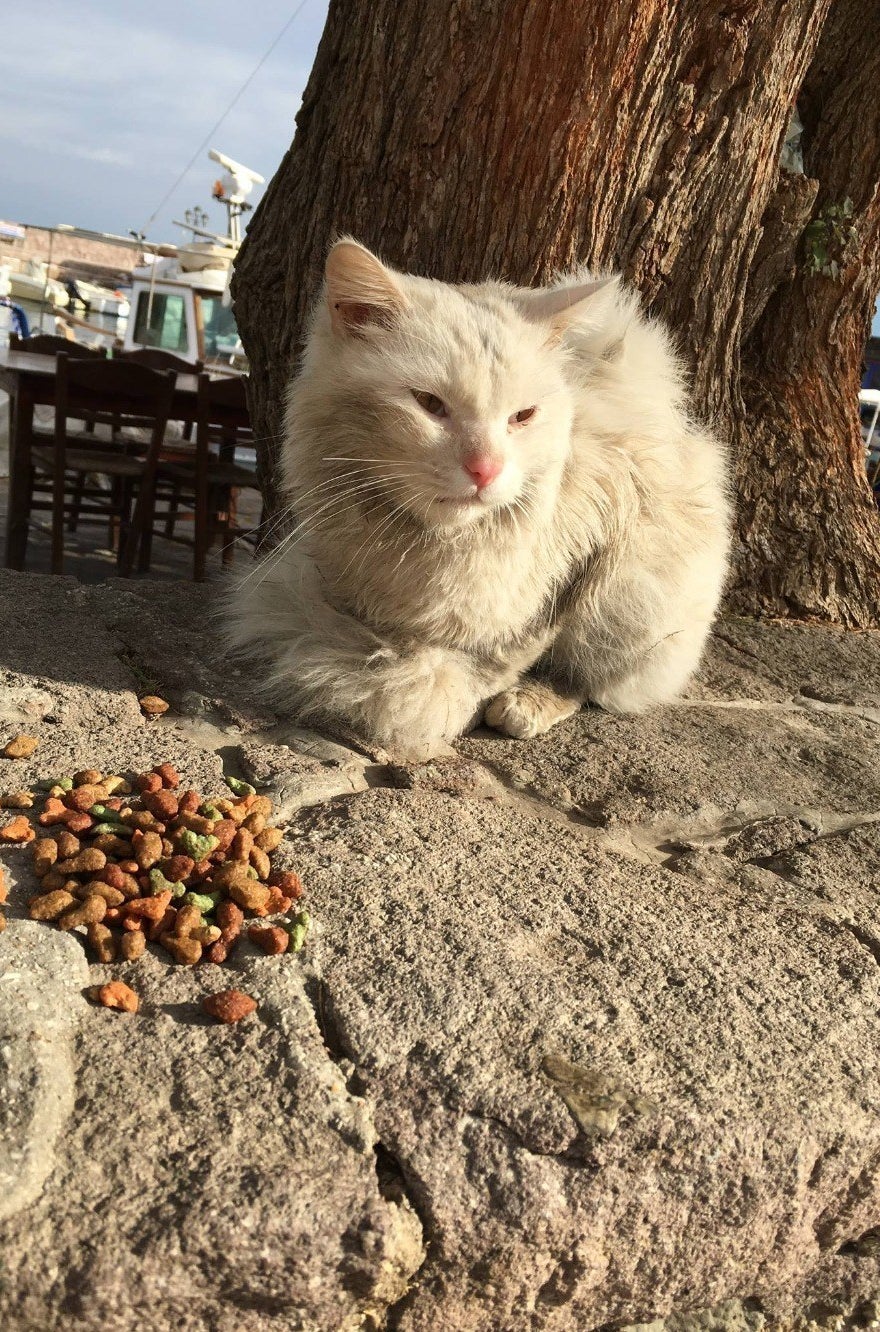 A local vet gave Kunkush a health check and vaccinations, but no one had any information about his family other than that they had arrived in November from Mosul, Iraq.
Ashley Anderson, an American volunteer helping refugees in Lesbos, organised an online appeal and poster campaign with friends Amy Shrodes and Michelle Nhin to find Kunkush's family.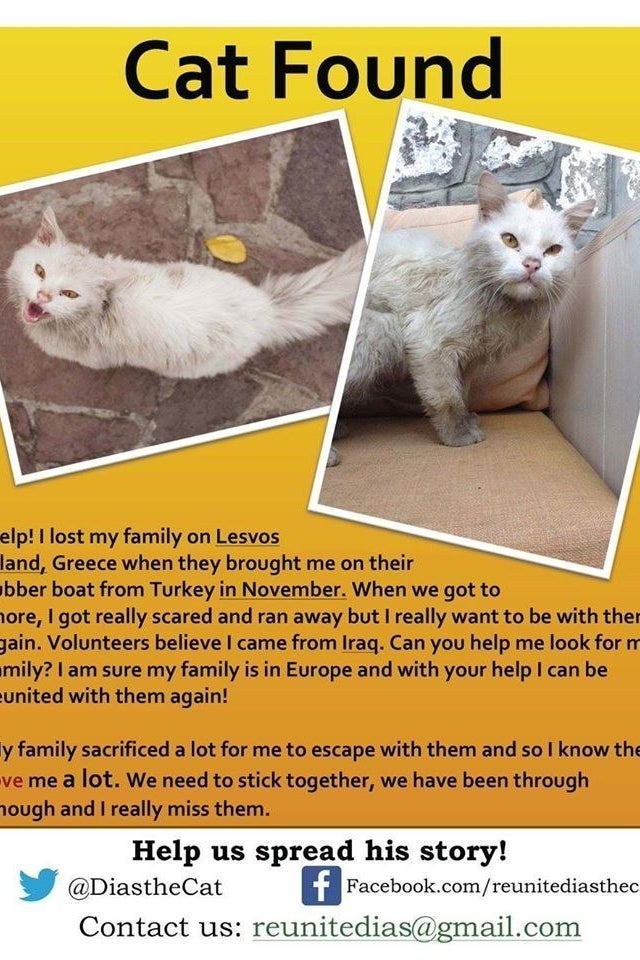 Within weeks a foster mother was found for Kunkush in Berlin – she promised to adopt him if his family were not found within a year.
A GoFundMe page was setup to reimburse Shrodes, who paid €600 for Kunkush's ticket to Germany as well as for any other costs in rehoming him.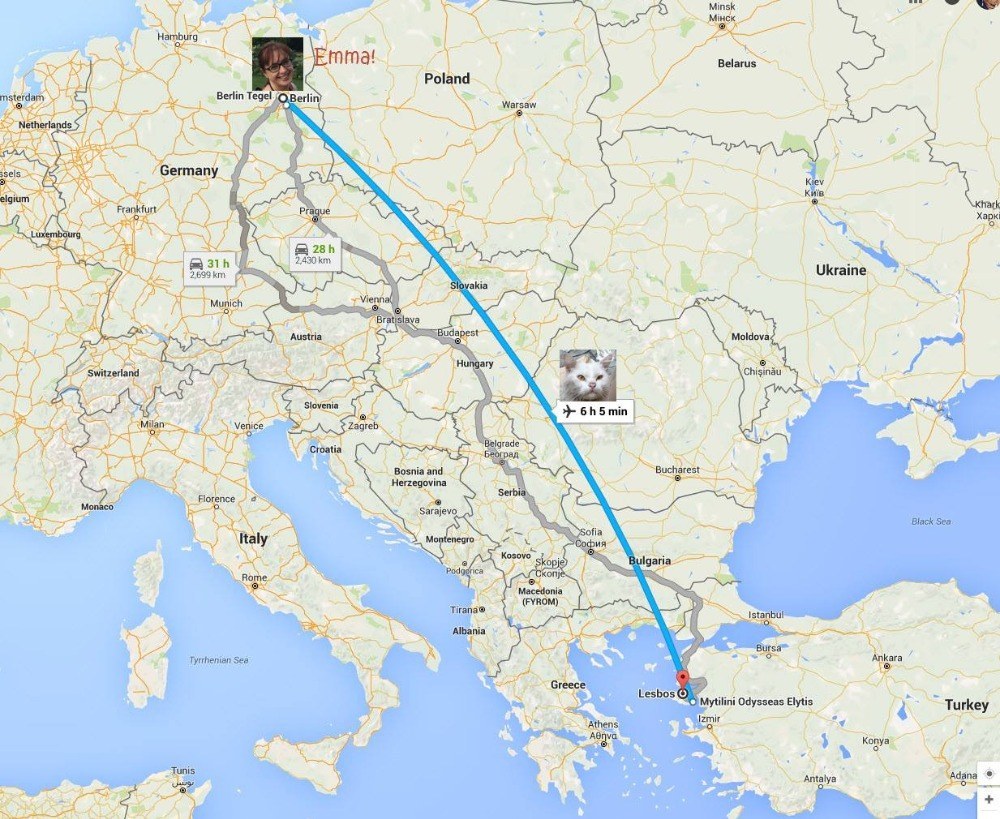 Nhin, who set up the Reunite Dias Facebook group, wrote: "In a small way, his journey represents the plight of all who are seeking a better life. We need each other. If it wasn't for people taking notice of his vulnerable state and taking him in under their wings, he'd likely be fighting for food and struggling to thrive. By offering him a place to stay and good food, he's now able to sit by the fire and process what all he's been through. He's sleeping a lot and is very talkative when he's awake. He didn't go unnoticed, and will not be forgotten about."
Though Kunkush had a temporary new home, the search for his family from Iraq didn't stop.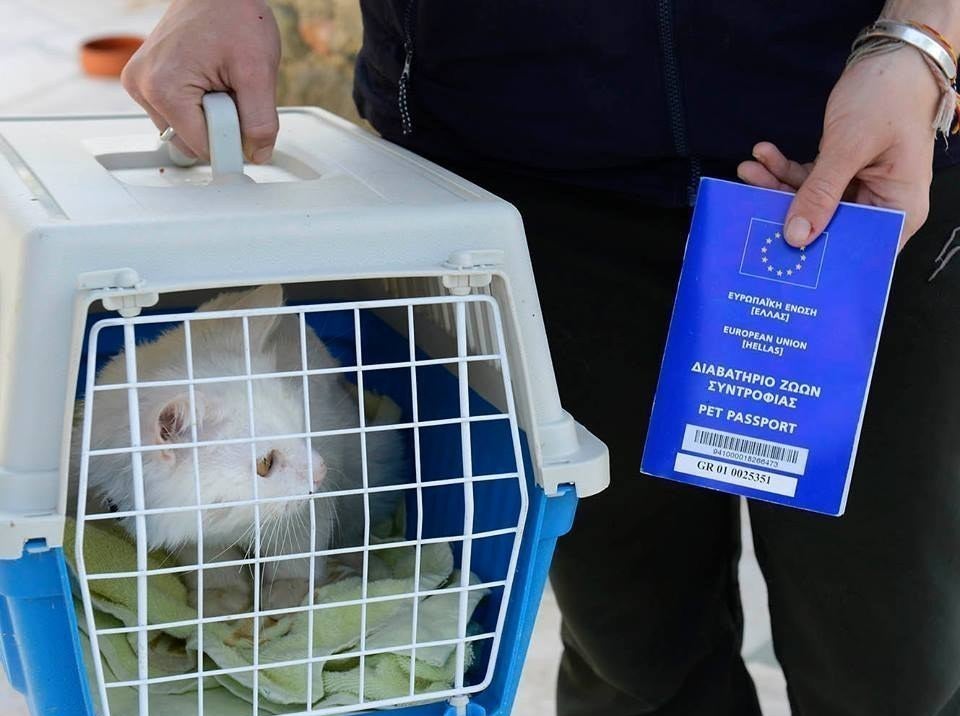 And then last week, months after Kunkush lost his family, someone from Norway got in touch via Facebook to say his family had recently moved in next to them and had read about the cat's story on the Daily Mail website.
Volunteers were sent photos of Kunkush by his family, and were even told his real name.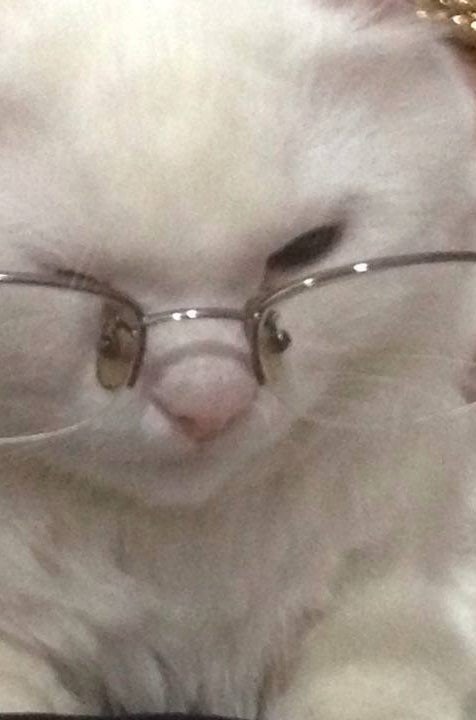 Soon afterwards, Anderson, Shrodes, and Nhin staged a Skype reunion with Kunkush and his family. During the call, Kunkush looked behind the computer trying to find his family.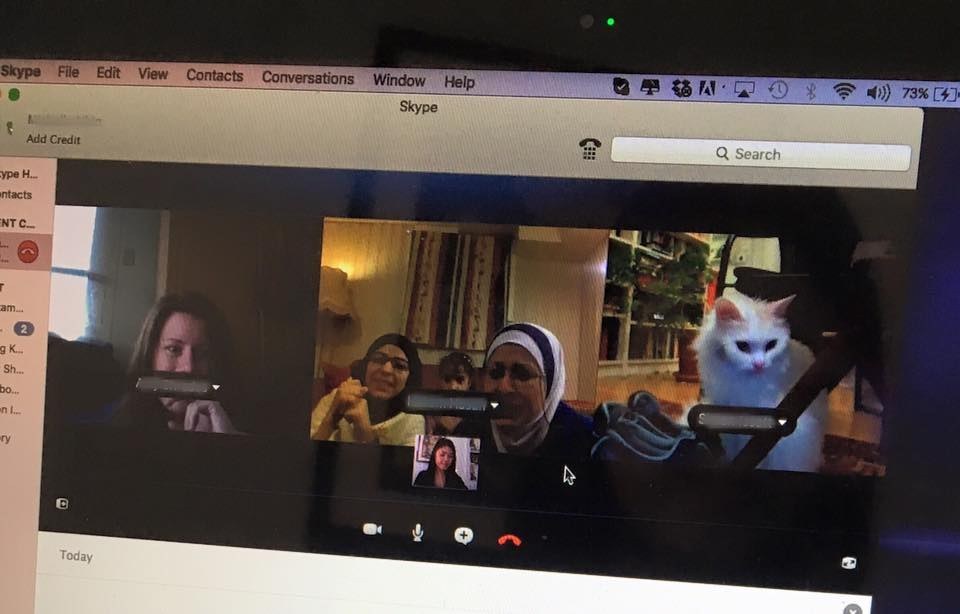 Just days later, Kunkush was back in his family's arms, having made the relatively shorter trip from Berlin to their new home in Norway, in a moment caught on Skype.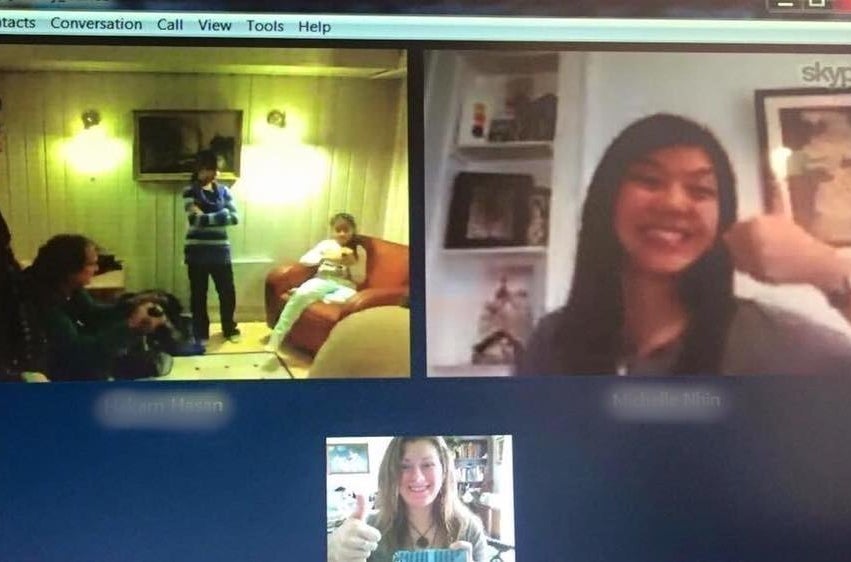 So after four months and a journey of more than 4,000km, Kunkush is finally back with his family.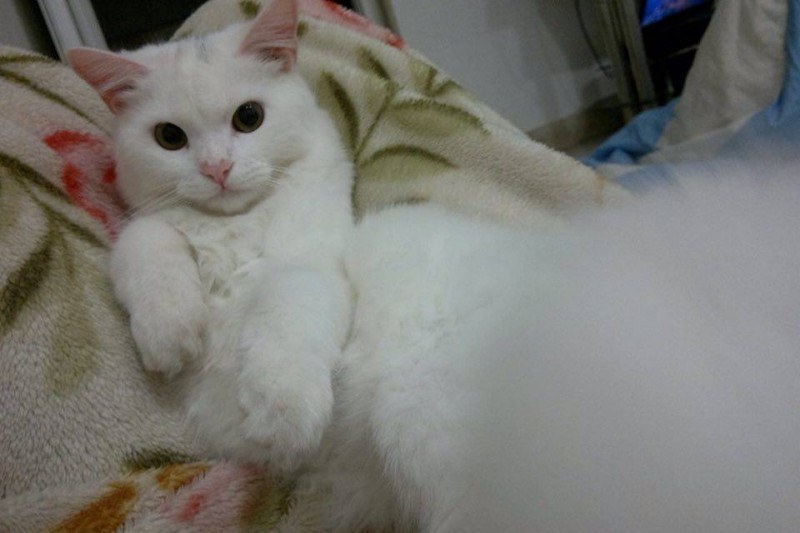 Speaking to BuzzFeed News from the US, Nhin said she was "so excited" to have reunited Kunkush with his family.
"We did a good job," she said. "They're happy."