A UN panel has concluded that WikiLeaks founder Julian Assange has been "arbitrarily detained" in the Ecuadorian embassy, according to the Swedish government.
Sweden's foreign ministry told BuzzFeed News it had been notified of the UN working group on arbitrary detention's decision ahead of its conclusions being announced tomorrow.
Assange had tweeted in the early hours of Thursday morning that he was prepared to "accept arrest" and surrender to police if the UN panel – which he complained to two years ago – ruled against him on Friday.
A spokesperson for the ministry said: "We note that the working group's view differs from that of the Swedish authorities."
Assange, 44, was granted asylum by Ecuador after Sweden sought his extradition over sexual assault allegations by two women.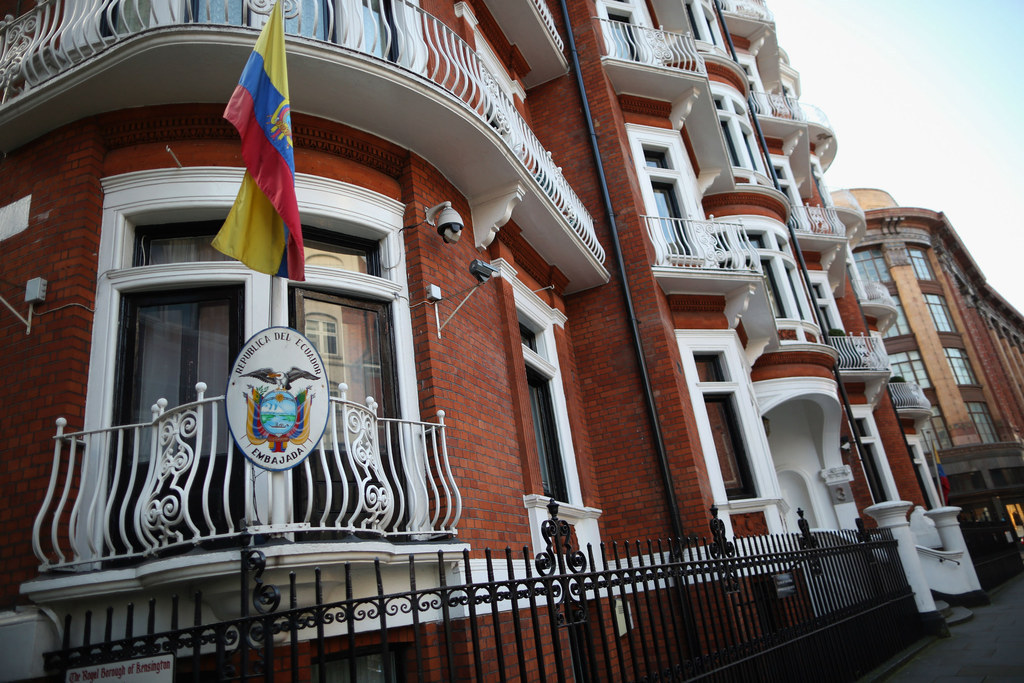 Last August Sweden announced it was dropping inquiries into two counts of alleged sexual molestation and one count of alleged unlawful coercion after the alleged offences reached their statute of limitations, but authorities still want to question Assange in connection with one allegation of rape.
"Should the UN announce tomorrow that I have lost my case against the United Kingdom and Sweden I shall exit the embassy at noon on Friday to accept arrest by British police as there is no meaningful prospect of further appeal," Assange's tweeted statement said.
"However, should I prevail and the state parties be found to have acted unlawfully, I expect the immediate return of my passport and the termination of further attempts to arrest me."
The Metropolitan police said officers would arrest Assange if he left the embassy, despite a round-the-clock guard on the embassy having ended last October.
"The operation to arrest Julian Assange does however continue and should he leave the embassy the MPS [Metropolitan Police Service] will make every effort to arrest him," a spokesperson said last year.
Amid earlier reports, now seemingly confirmed by Sweden, the UN would rule in favour of Assange, the UK Foreign and Commonwealth Office told BuzzFeed News it would "not pre-empt any opinions" from the working group.
"We have been consistently clear that Mr Assange has never been arbitrarily detained by the UK but is, in fact, voluntarily avoiding lawful arrest by choosing to remain in the Ecuadorian embassy," a spokesperson said.
"An allegation of rape is still outstanding and a European Arrest Warrant in place, so the UK continues to have a legal obligation to extradite Mr Assange to Sweden."