Channel 4 News presenter Jon Snow has apologised for making a joke while interviewing a friend of Alan Rickman on the day the Harry Potter actor died.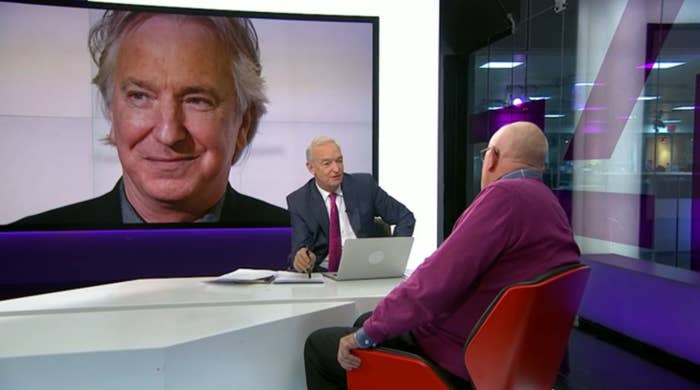 Snow asked actor Richard Wilson, who directed Rickman in a play in the 1980s, whether he knew the 69-year-old had cancer.
"Did you know he was dying?" Snow asked, to which Wilson replied "I did".
Snow then referenced Wilson's catchphrase on comedy One Foot in the Grave by adding: "So it wasn't a case of 'I don't believe it'?"
Wilson did not appear to take any offence to the remark at the time, but some viewers did.
However, Snow wrote in a series of tweets on Saturday that he apologised unreservedly.
He wrote that the joke was a "mistake in the heat of a sad moment".