Jeremy Corbyn's Speech On Human Rights Was Disrupted By Protesters Demanding Action Over Syria
Campaigner Peter Tatchell led a group of activists demanding the Labour leader do more to support UK aid drops, and condemn Russian military operations in Aleppo.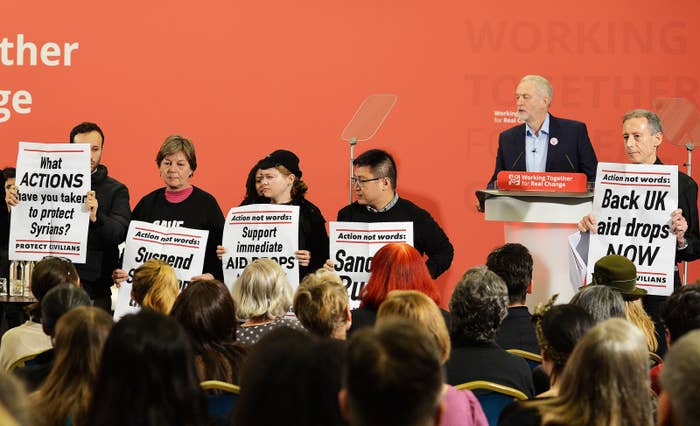 A speech by Jeremy Corbyn on human rights was disrupted by protesters demanding he "step up and demand action" in Syria.

The Labour leader was marking Human Rights Day – the anniversary of the Universal Declaration of Human Rights being adopted – when campaigner Peter Tatchell led demonstrators in front of the stage.

They were protesting at what they saw as a lack of condemnation from Labour against Russian military action in Syria.
In a polite exchange, Corbyn repeatedly implored "Peter" to leave his protest until the questions at the end of his speech.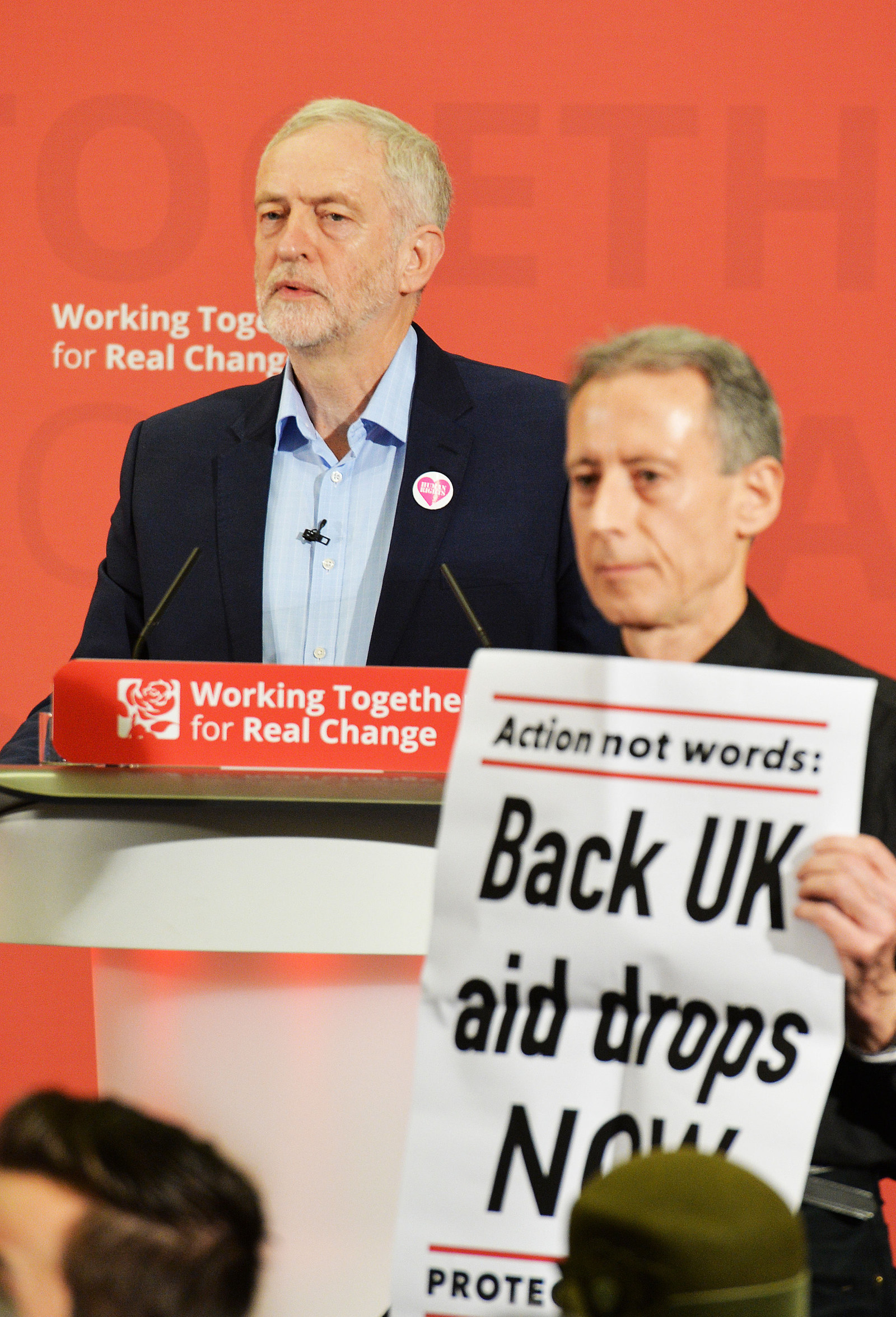 "What's happening in Aleppo is a modern day Guernica," Tatchell, who stood as the Labour candidate in the 1983 Bermondsey by-election, said. "We haven't heard the leader of the Labour party do enough to demand UK air drops."

Shadow attorney general Baroness Shami Chakrabarti can be heard telling Corbyn to "just let them do this".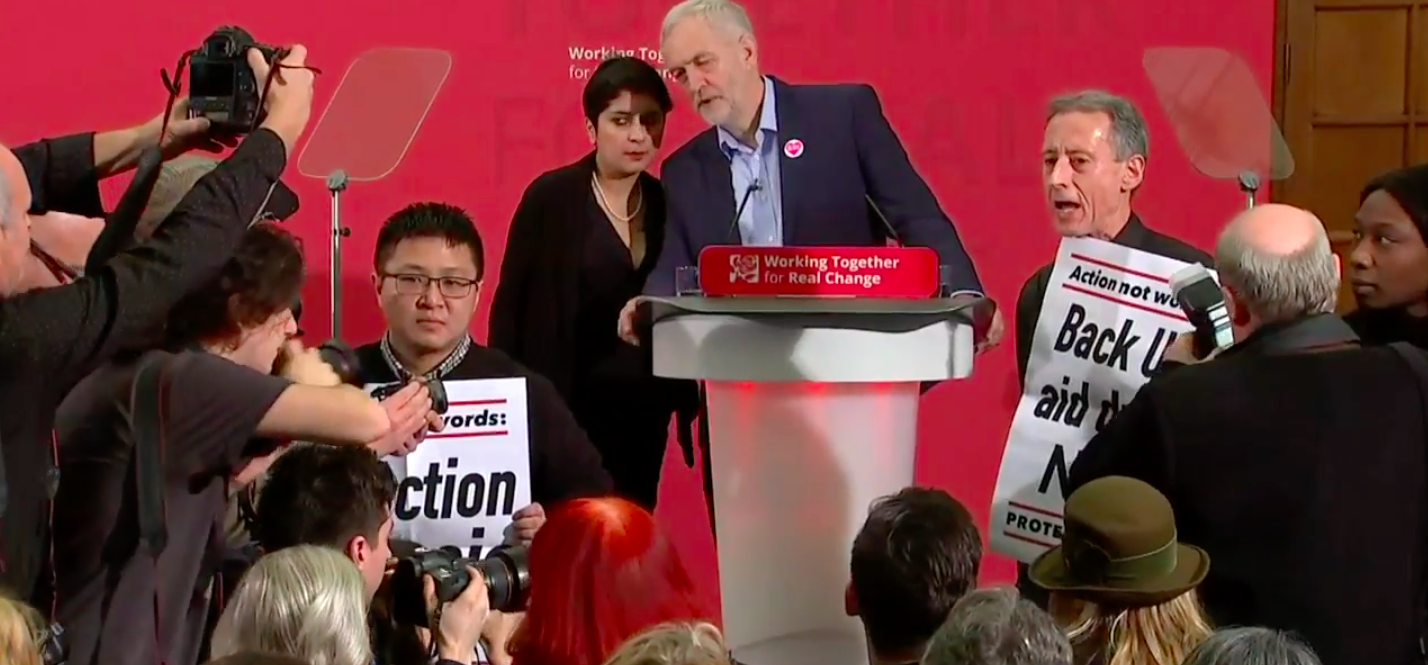 After the protesters had moved away from the stage, Corbyn thanked them for making their point.
Corbyn said Labour had made it "absolutely clear" that it supported UK aid drops in Aleppo, wanted the bombing to end, was seeking a political solution, and wanted the war to end.
However, Tatchell briefly continued to heckle Corbyn, to which the Labour leader responded by saying: "You and I trod the streets of Bermondsey together 35 years ago in the cause of human rights and justice at that time, we still tread the same path."
When other people in the audience said they were present to hear Corbyn, the Labour leader said everybody had a right to speak.