Someone appears to have just Base-jumped off The Shard, eyewitnesses have said.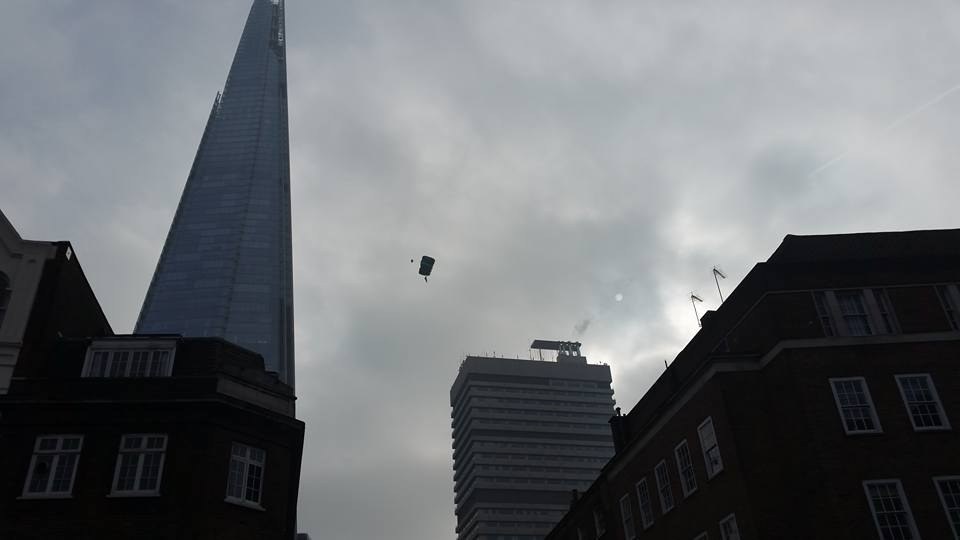 Pictures initially posted on the Shit London Facebook group showed someone descending to the ground as shocked onlookers watched.
Witness Brian Travers, 30, from Ireland but working in London, said he saw the man "leap off the top" of the building - at 309.6m high the tallest in the EU - before "hovering about a bit" and landing safely.
People couldn't quite believe what they'd just seen.
Travers said when the man landed a woman was on the ground to take his parachute, and he "legged it" into nearby London Bridge tube station, with police arriving minutes later.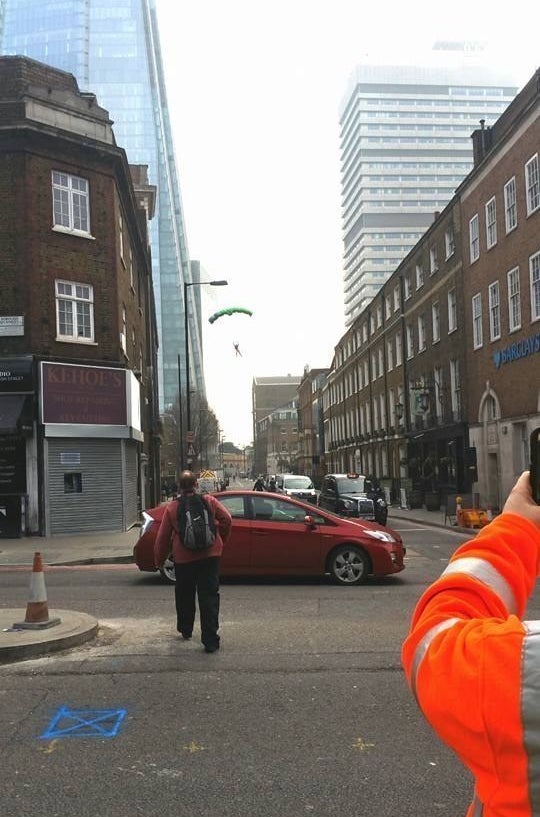 A Metropolitan police spokesperson confirmed officers had been called to the scene at 10:18am but that no arrests had been made.
There is no external viewing platform at the Shard, raising questions as to how the Base jumper was able to leap from the top.
BuzzFeed News has reached out to the Shard to find out more, but for now the whole thing is a bit of a mystery.
Who are you?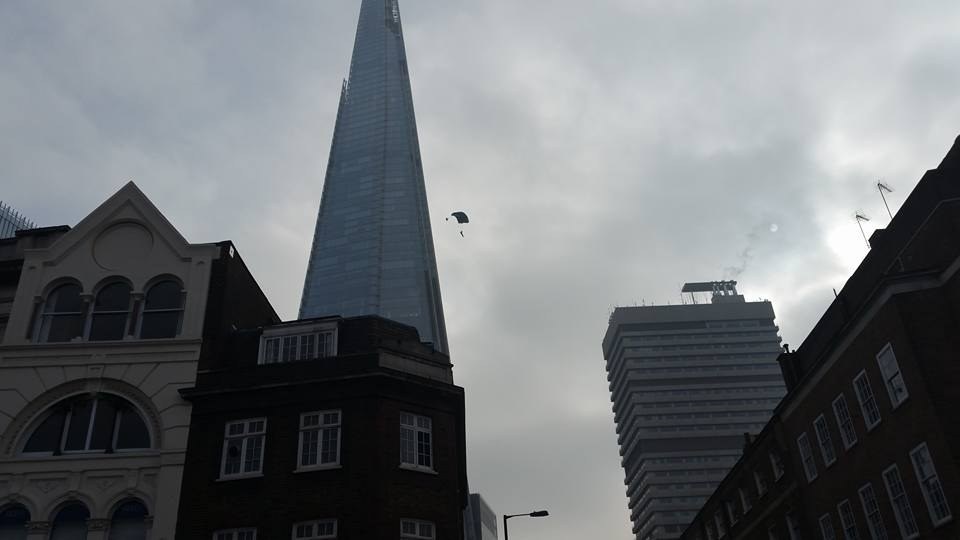 UPDATE
A spokesperson for The Shard told BuzzFeed News:
"We can confirm that we are investigating an incident involving a member of the public this morning. All parts of the building remain open."