On Wednesday it was announced that author Michael Bond had died aged 91.
Described as a "giant" of children's literature, Bond published more than 200 books for kids over a career spanning almost 60 years. He is most fondly remembered for creating the character of Paddington Bear.
A Bear Called Paddington, the first Paddington story, was published in 1958, and since then more than 35 million books about a bear from Peru who loved marmalade have been sold, with the series also inspiring toys, TV programmes, and, recently, live-action movies.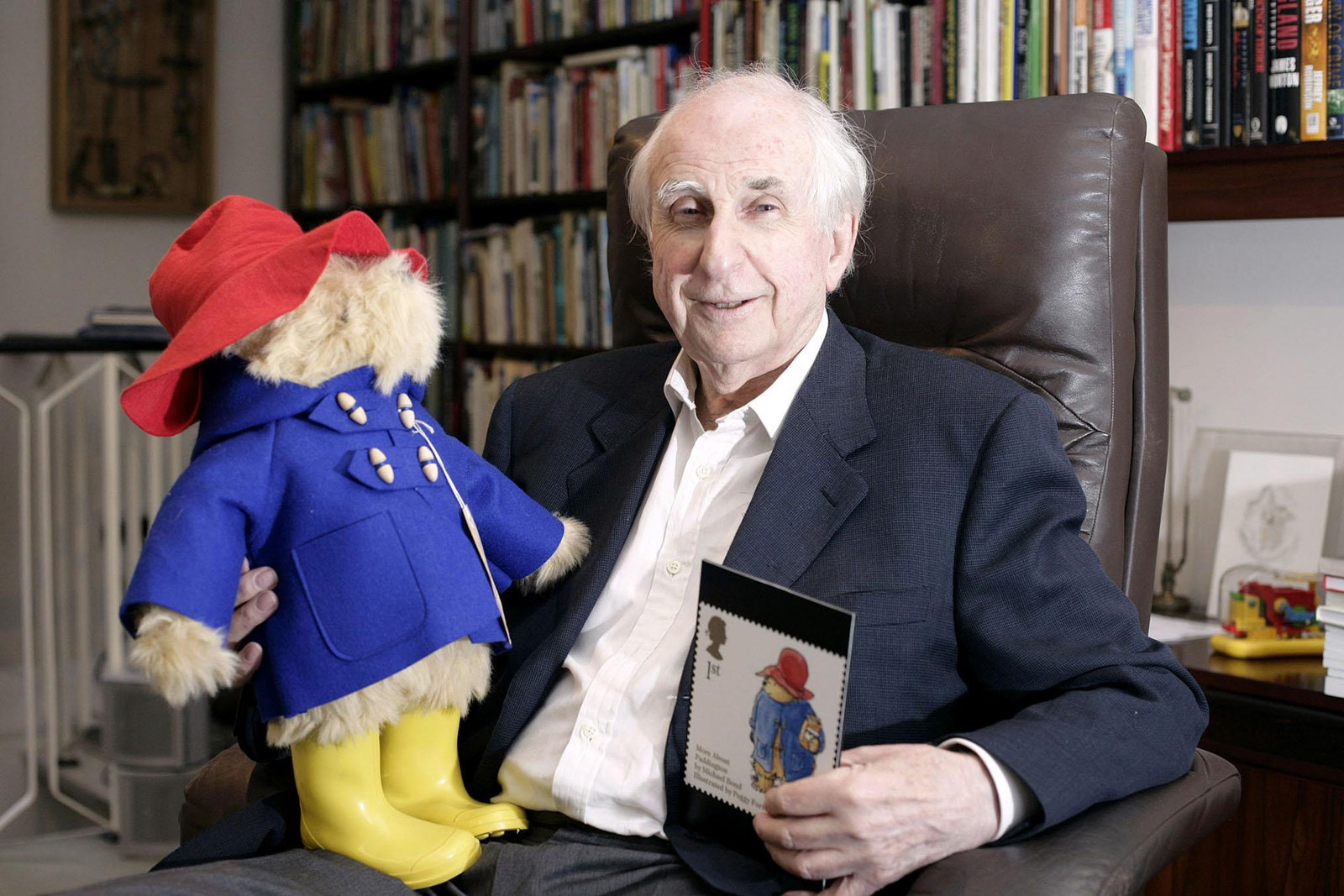 Bond's publisher said he died in his sleep at home after a short illness. He had kept on writing, with his most recent Paddington story – Paddington's Finest Hour – published in April.

When the news of his death was announced people began paying tribute to Bond and thanking him for the Paddington stories they enjoyed as children.
Lots of people said they would eat marmalade sandwiches – Paddington's favourite – in Bond's honour.
Many pointed to the fact that Bond had created a beloved character who was a refugee, arriving in London from Peru without a home and just a tag saying "Please look after this bear. Thank you."
Bond himself said Paddington was partly inspired by seeing evacuee children during the second world war.
"They all had a label round their neck with their name and address on and a little case or package containing all their treasured possessions. So Paddington, in a sense, was a refugee, and I do think that there's no sadder sight than refugees," he said in 2014.
Stephen Fry and David Walliams were among the famous faces paying tribute to Bond.
Ann-Janine Murtagh, executive publisher at HarperCollins Children's Books, said: "I feel privileged to have been Michael Bond's publisher – he was a true gentleman, a bon viveur, the most entertaining company and the most enchanting of writers. He will be forever remembered for his creation of the iconic Paddington, with his duffle coat and wellington boots, which touched my own heart as a child and will live on in the hearts of future generations. My thoughts and love are with his wife Sue and his children Karen and Anthony."
Bond's daughter, Karen Jankel, told The Guardian: "The whole world is lucky to have had him … Paddington himself is so real to all of us, he's still a part of our family and we're very lucky."