Here Are The Photos Of Prince George On His First Day At Nursery
The 2-year-old prince turned up with a blue rucksack.
The Duke and Duchess of Cambridge have released photos of Prince George arriving for his first day of nursery.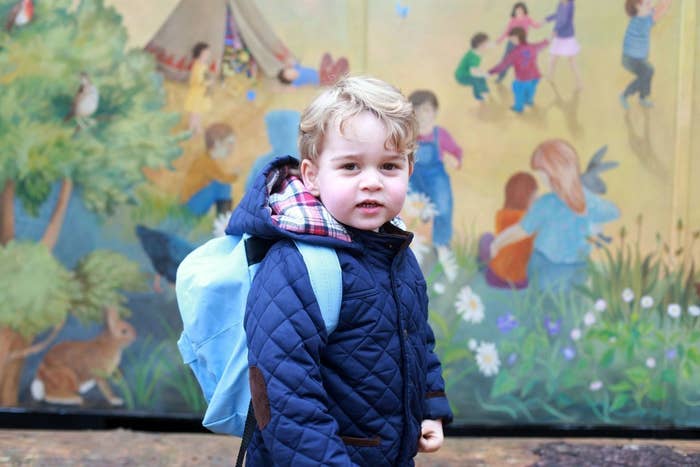 It was announced last month that George would attend the Westacre Montessori School Nursery, which is near one of his family's homes, in Norfolk.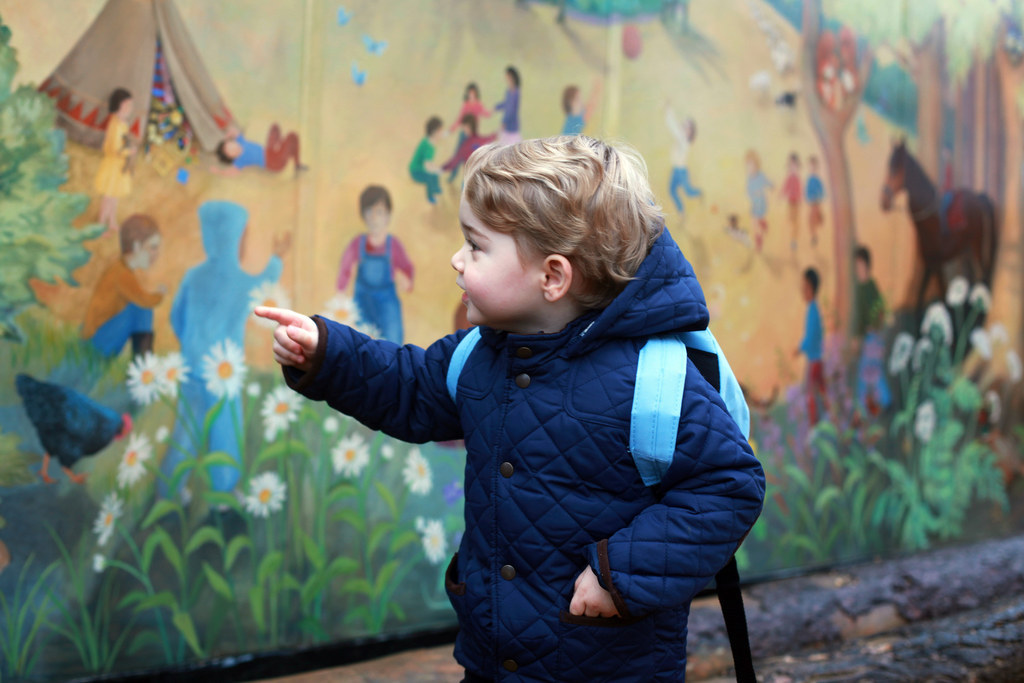 According to the Press Association, the pictures were taken by the Duchess of Cambridge herself.
It has not gone unnoticed that the young prince is a quick learner.
Last month the Westacre Montessori School Nursery said it was excited about Prince George's first day.
"We are looking forward to welcoming George to our nursery where he will get the same special experience as all of our children," a spokesperson said.
These are the first photos of George since the family portrait that was released for Christmas.