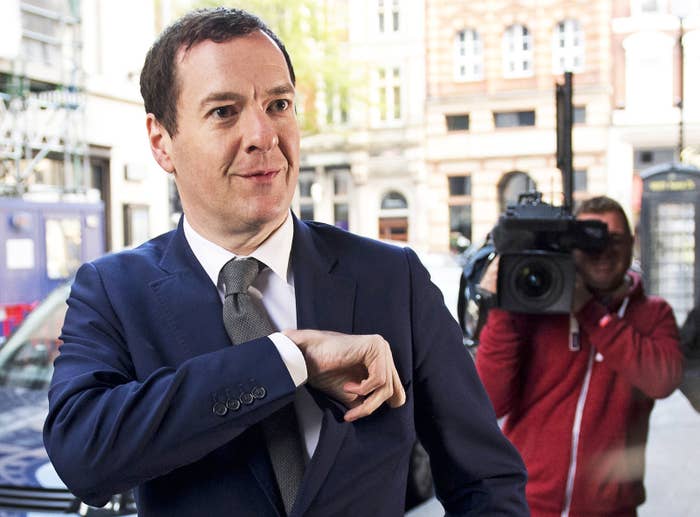 Former chancellor George Osborne has said it is only a matter of time until Theresa May steps down as prime minister, describing her as a "dead woman walking".

Osborne, who was sacked by May last year and decided to stand down as an MP at the election to focus on his other jobs, said it was a question of "how long she's going to remain on death row".
"We could easily get to the middle of next week and it all collapses for her," he told BBC1's The Andrew Marr Show.
May is clinging on to power after the snap election she called resulted in her losing the Conservative party's overall majority in parliament.

Talks are ongoing with the Democratic Unionist Party (DUP) for a confidence and supply agreement that would see the Northern Irish party back the minority Tory government on key votes.
With pressure growing on May, on Saturday night, foreign secretary Boris Johnson described reports in the Mail on Sunday he was planning to oust her as "tripe".
Osborne, who became the editor of London's Evening Standard newspaper earlier this year, was equally dismissive, saying his former parliamentary colleague was "in a permanent leadership campaign".
The former chancellor was asked by Marr what May told him when she sacked him last year. "She said I needed to get to know my party better," Osborne replied, shrugging.
Defence secretary Michael Fallon, appearing on the same programme, commented: "I think George Osborne is enjoying his role as a commentator rather than a player on the pitch."