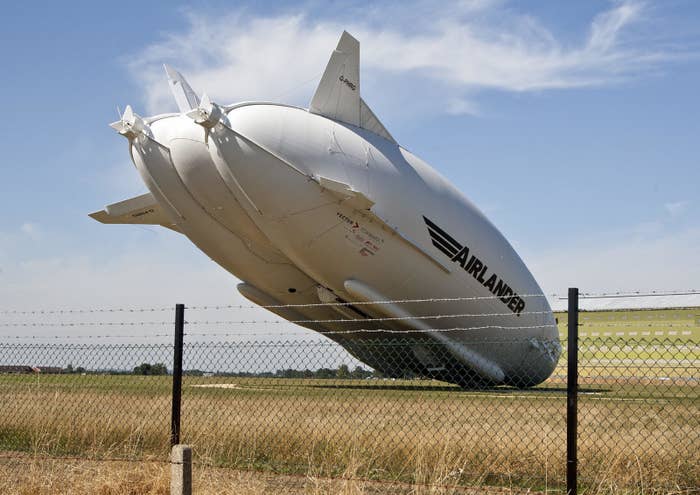 The world's largest aircraft has crash-landed on only its second test flight.

The Airlander 10, which combines elements of a plane and an airship, is 302 feet (92 metres) in length and can stay airborne for up to five days.
It also looks like a flying bum, and has repeatedly been labelled as such.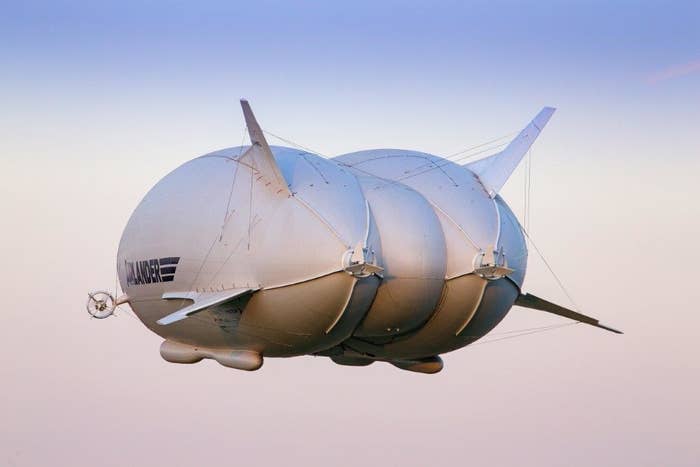 It had its maiden test flight above Bedfordshire this time last week, but today on its second flight, also in Bedfordshire, it nosedived before crashing into the ground, very, very slowly.

Thankfully no one was hurt.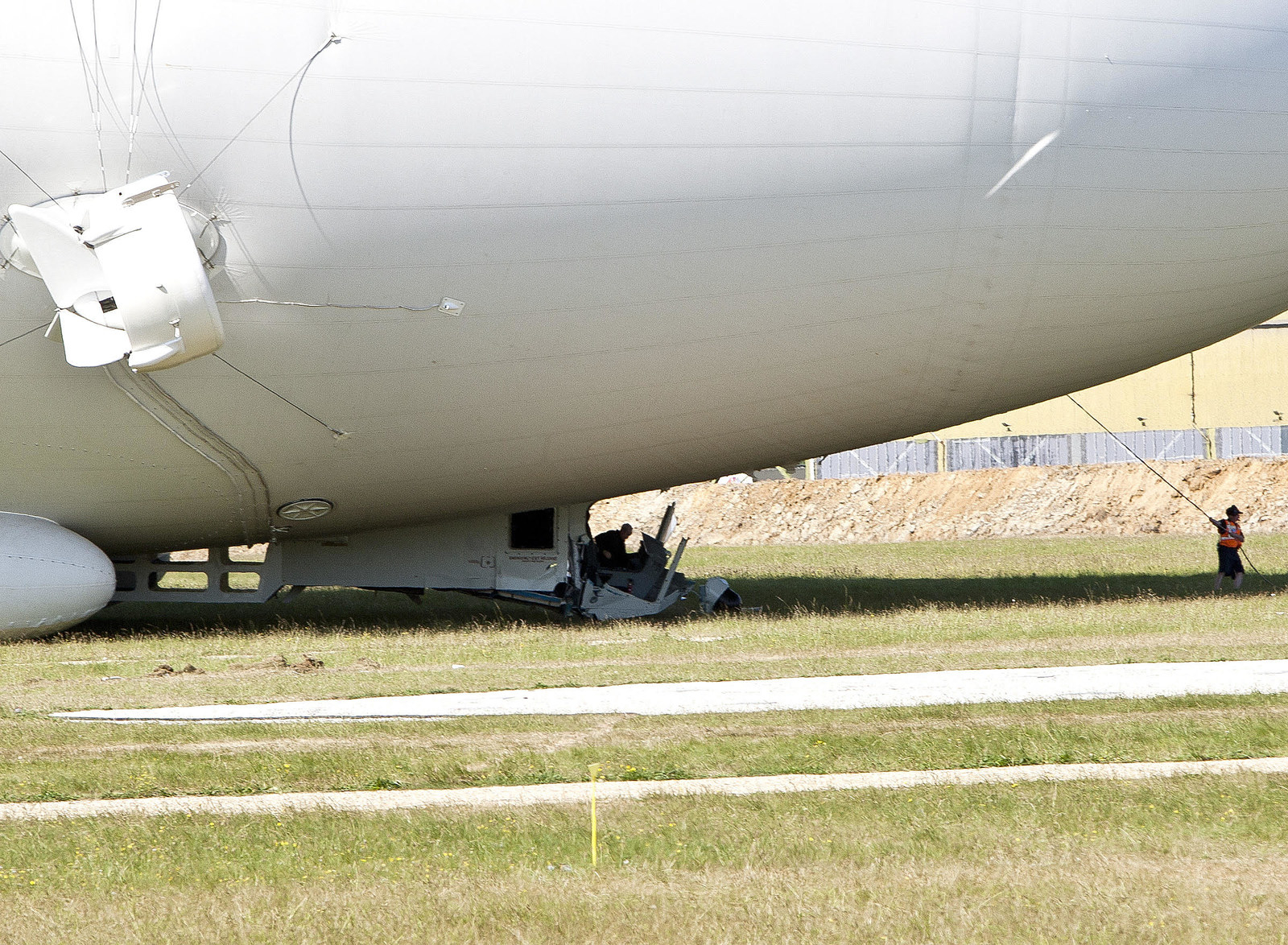 The aircraft's developer, Hybrid Air Vehicles (HAV), confirmed there were no injuries.
In a longer statement, HAV said: "Today the prototype Airlander 10 undertook its second test flight and flew for 100 minutes, completing all the planned tasks before returning to Cardington to land. The Airlander experienced a heavy landing and the front of the flight deck has sustained some damage which is currently being assessed.
"Both pilots and the ground crew are safe and well and the aircraft is secured and stable at its normal mooring location. Hybrid Air Vehicles runs a robust set of procedures for flight test activities and investigation of issues. We will be running through these in the days ahead as we continue the development of the Airlander aircraft. Further updates will follow in due course."
A spokesperson added to the BBC: "The flight went really well and the only issue was when it landed."
The Airlander 10 has been almost 10 years in development, initially for surveillance purposes for the US military, but this was dropped due to budget cuts.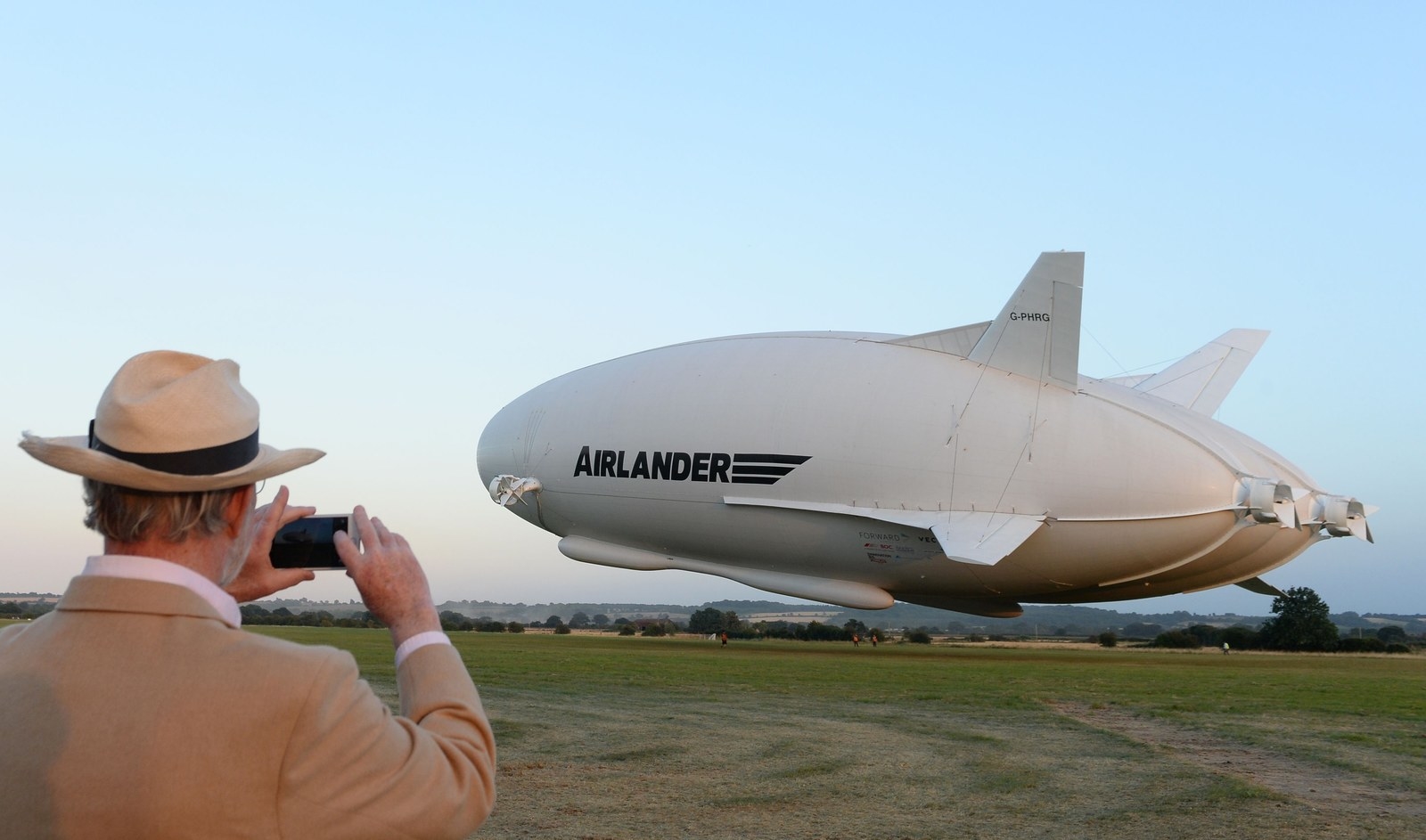 It is now being developed as a low-carbon aircraft suitable for search and rescue missions, communications, or just a different passenger experience.

According to the developers it can reach speeds of up to 80 knots (148km/hr) and heights of 16,000 feet (4,875 metres).