English fans have been involved in another night of violence at the European Championship in France.
French police said 36 people were arrested during clashes in Lille that involved both English and Welsh supporters, with 16 taken to hospital, BBC News reported.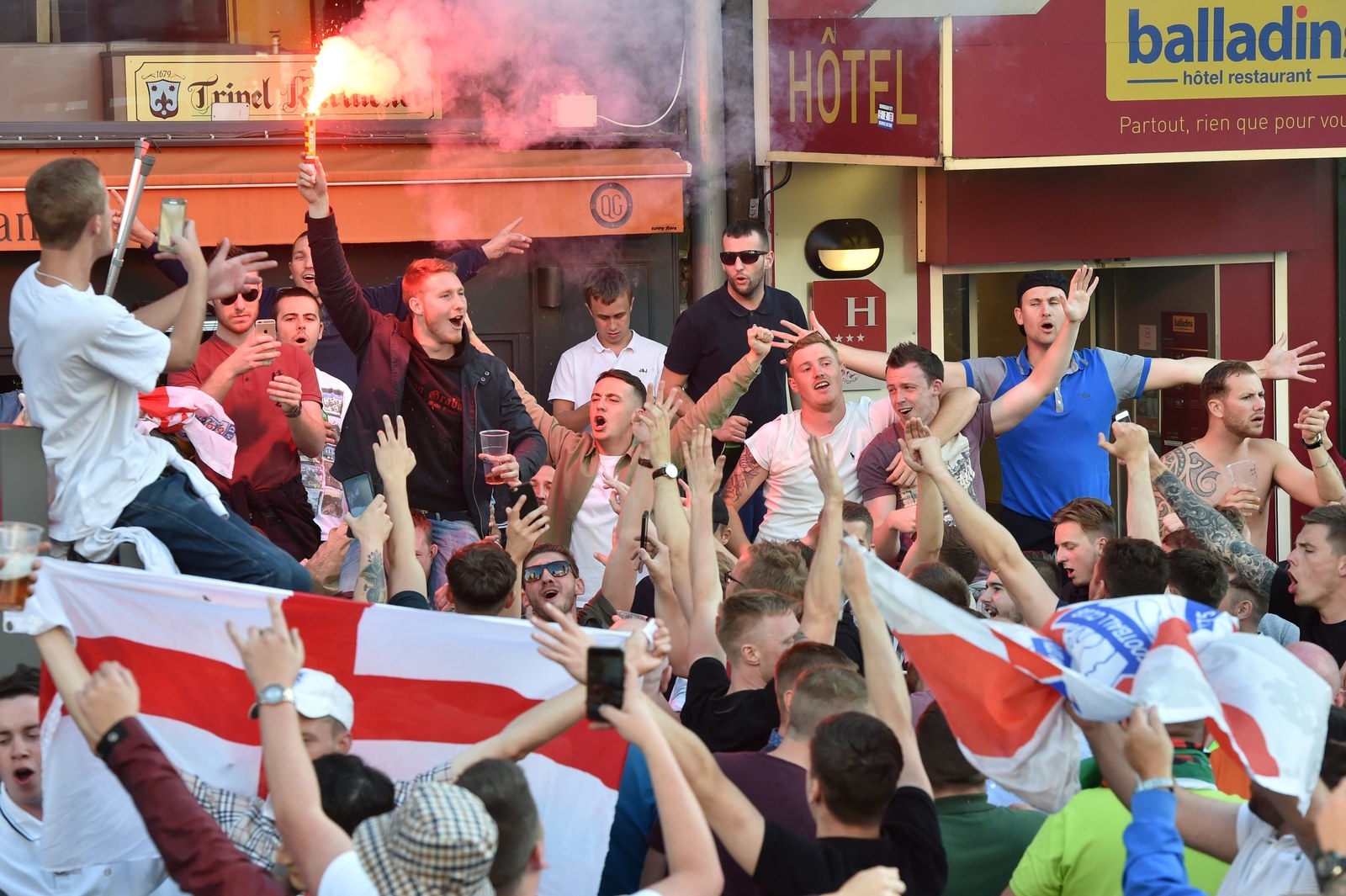 England and Wales fans are in the northern French city ahead of Thursday's group B clash in nearby Lens.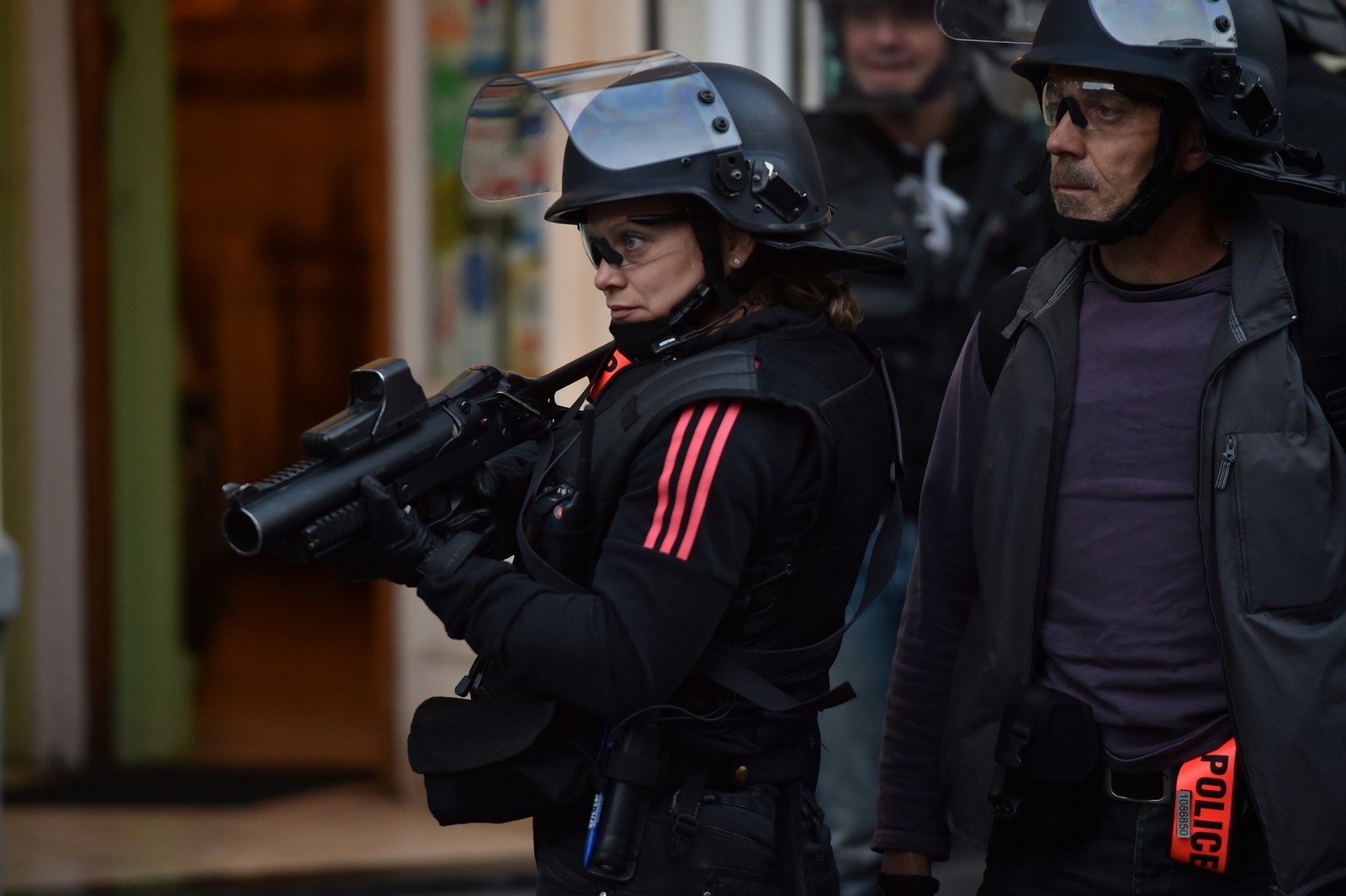 Riot police charged a group of several hundred supporters who were setting off flares outside a pub last night.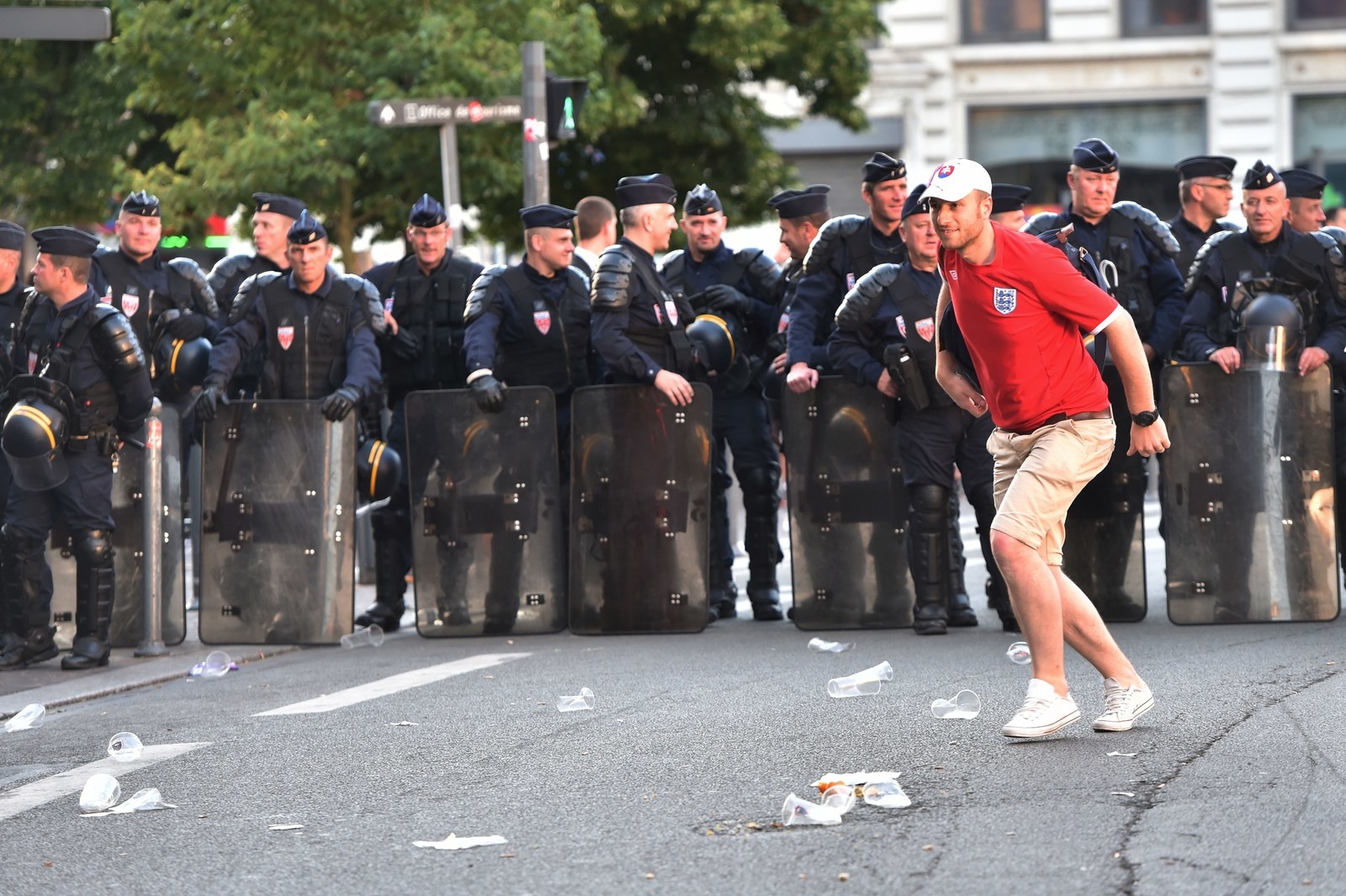 Former England footballer and radio presenter Stan Collymore witnessed some of the disorder. In footage he streamed live on Periscope he can be heard saying "journalist" as police approach him.

Fans from Russia and Slovakia, the other two teams in the group, were in Lille for Wednesday's game between the two teams.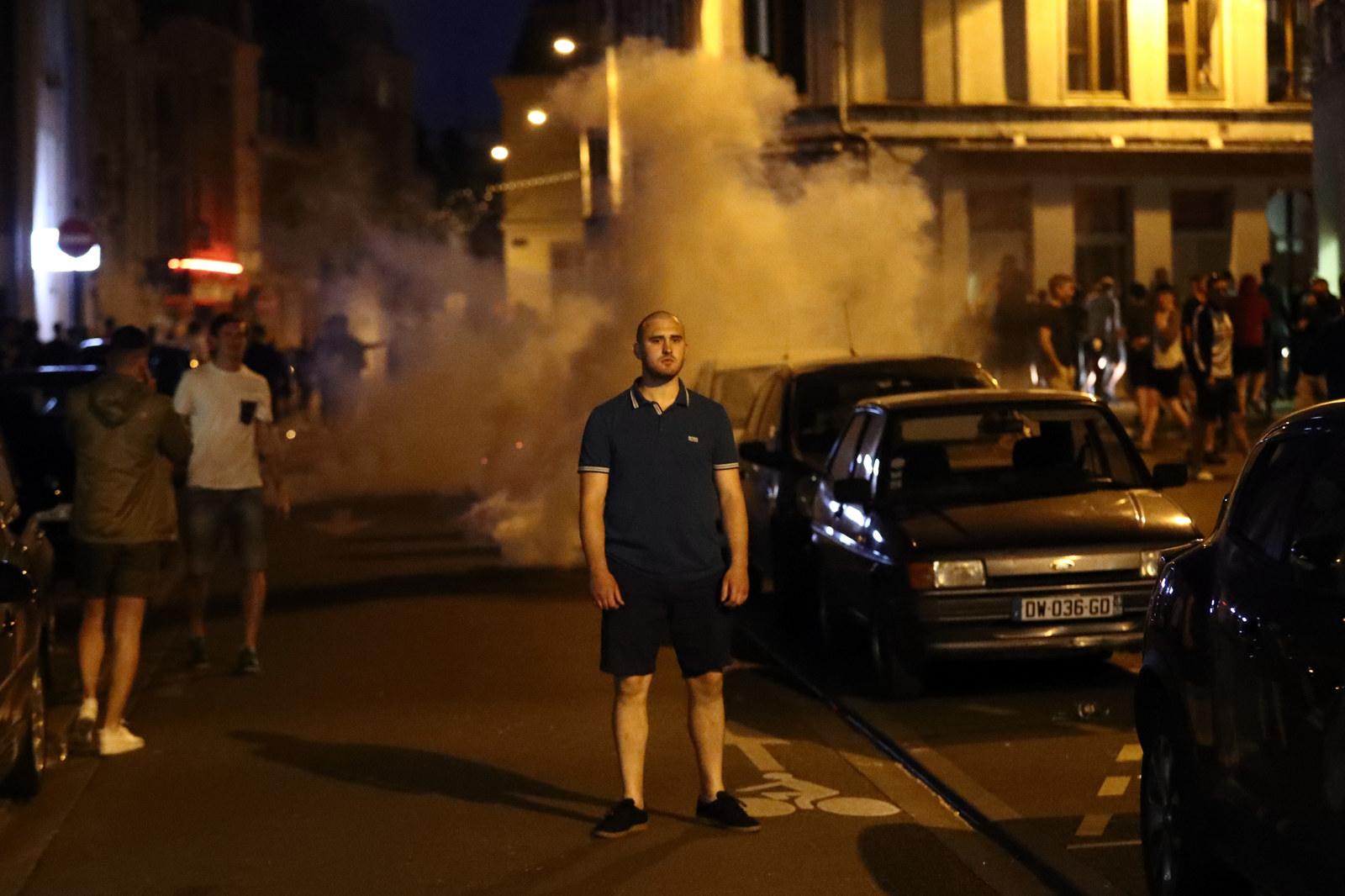 Russia have been handed a suspended disqualification from UEFA for violence that broke out after the final whistle in the team's 1-1 draw with England in Marseille on Saturday. UEFA can only impose sanctions for violence inside stadiums, however.

England fans were heard chanting "Please don't send me home!" during trouble in Lille last night.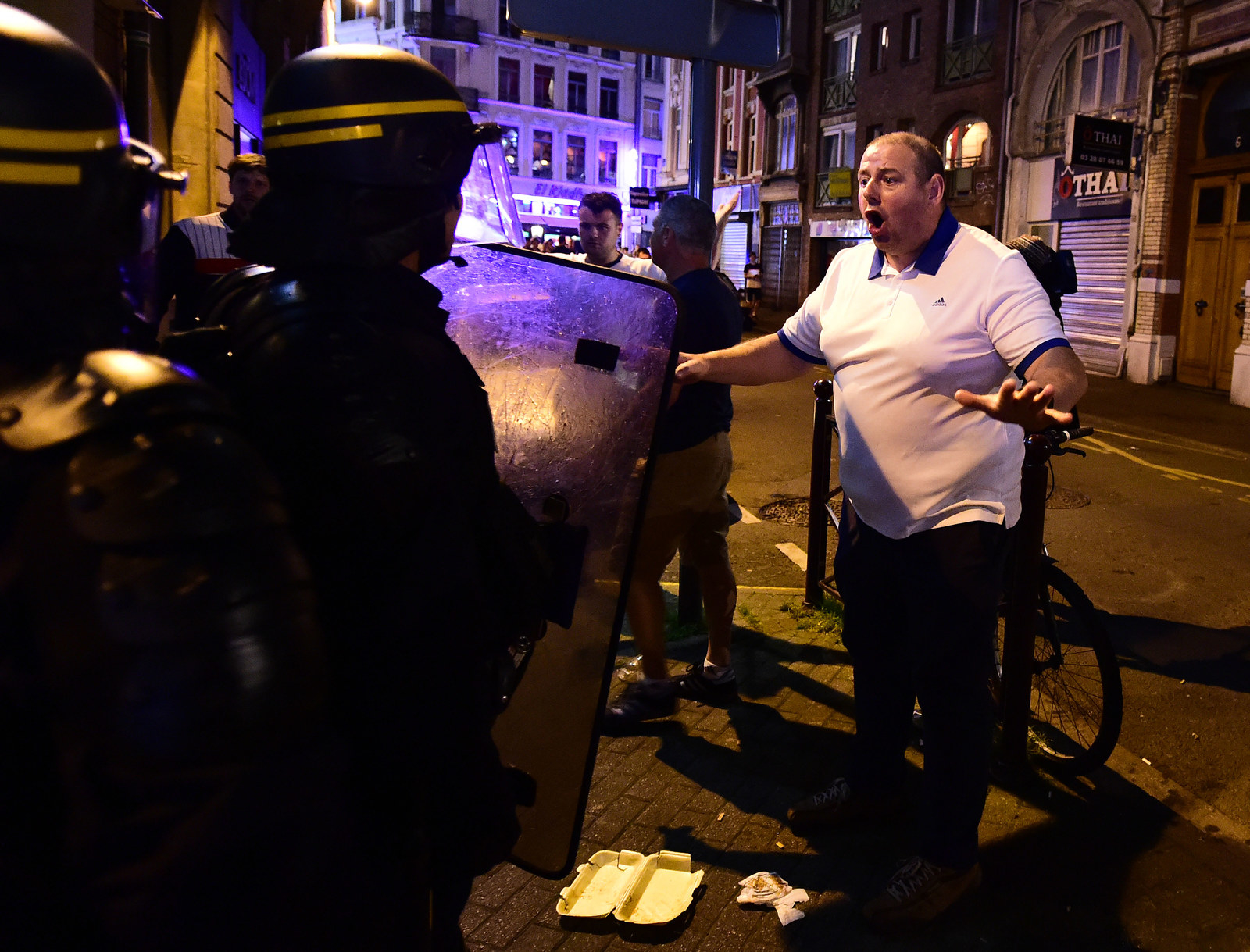 Six England fans have received short jail sentences for violence that took place in Marseille, while 29 Russian fans have been deported by French authorities.

Russia responded by summoning the French ambassador in Moscow and warning that "further stoking of anti-Russian sentiments" could harm relations between the two countries.
Later on Thursday, 20 more Russian fans were arrested in order to be deported, including the head of the official Russian football supporters' association.
Alexander Shprygin, who has affiliations to the far-right, was among those arrested travelling from Marseille to Lille, the All-Russian Union of Fans said on its website.
"French authorities stated that they made such a decision for safety reasons, as they see a potential threat in fans they are going to deport. No other reasons were publicly disclosed," the statement said.