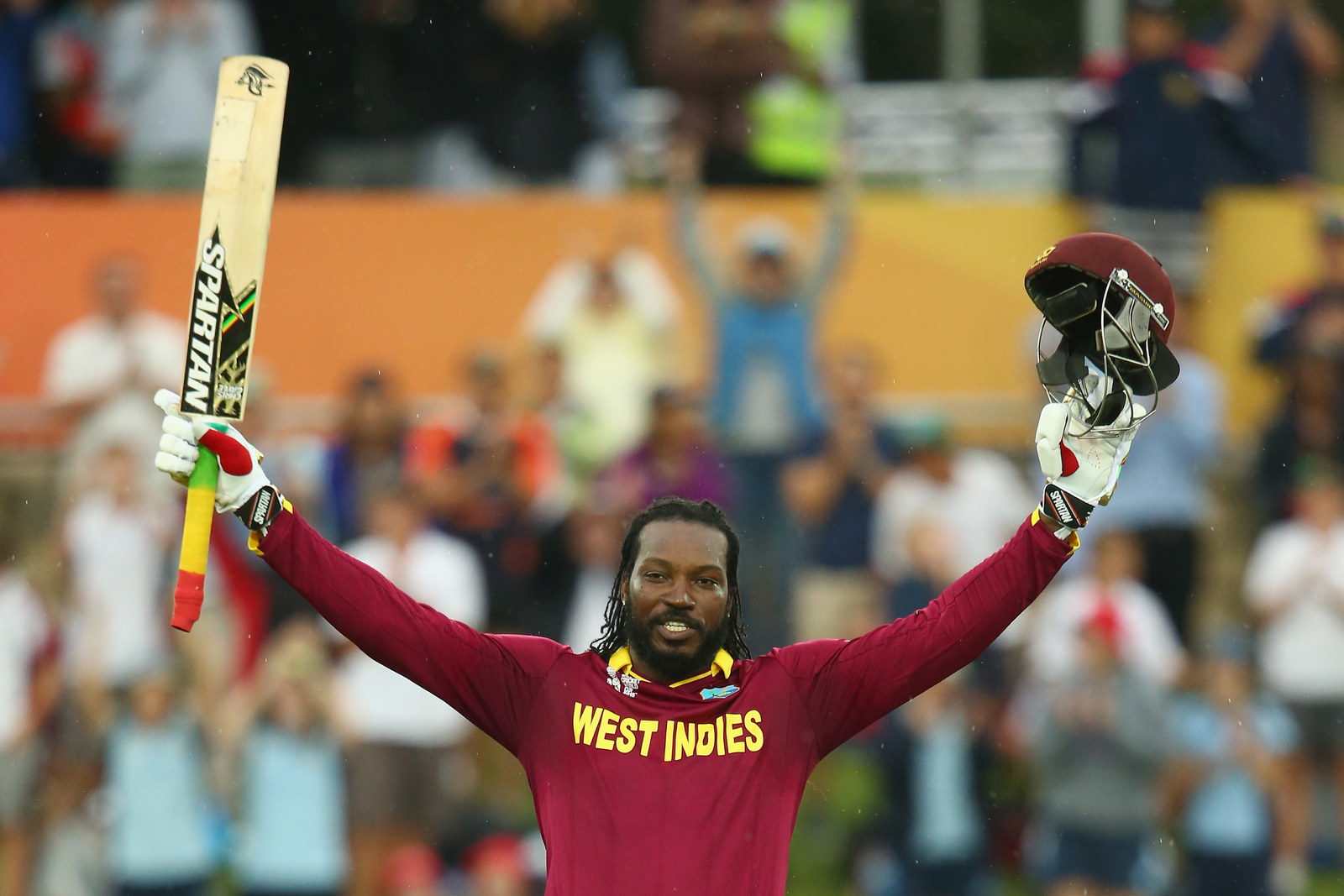 West Indies batsman Chris Gayle is in another sexism storm after asking a female journalist how many black men she had slept with, and whether she'd ever had a threesome.

Speaking to Charlotte Edwardes for an interview in UK newspaper The Times, Gayle said he had "a very, very big bat, the biggest in the wooooorld", adding: "You think you could lift it? You'd need two hands."
Edwardes, speaking to Gayle in Bangalore where he plays for the Royal Challengers in the Indian Premier League, writes:

He asks how many black men I've 'had', goading me when I deflect the question, and whether I've ever had a 't'eesome' - 'I bet you have. Tell me.'

'Do you dye your hair?' he asks at one point. It's highlighted, I reply. 'But do you dye your hair?' His eyes flick down.

In January this year Gayle was criticised and fined for asking out Australian journalist Mel McLaughlin during a live interview.
"I'm here just to see your eyes for the first time," the 36-year-old said. "Hopefully we can win this game and we can have a drink afterwards. Don't blush, baby."

In the Times interview published today, Gayle said that white sportsmen would have escaped criticism if they had said the same thing.

"Successful black men are struggling because people do things to put them down," he says. "They would cover for other people, but not for a black man."

In the same interview, timed to coincide with the serialisation of his memoir Six Machine, Gayle adds that "women should please their man".
"When he comes home, food is on the table," he says. "Serious. You ask your husband what he likes and then you make it."

Speaking to BuzzFeed News via email, Edwardes said she was a "bit surprised" by Gayle's remarks, but not "offended or embarrassed".
"That may be because it takes a lot to offend me," she said. "Other people might reasonably react differently."

She went on to say: "What I try to do as a journalist is present an accurate portrait of my interviews. I am not judge and jury.
"I would always rather have an interviewee like Chris Gayle who isn't buttoned up and says what he thinks, rather than an interviewee who weighs every word and comma and is surrounded by spin doctors."