A charity worker has been suspended after being pictured smoking next to a wheelchair user loaded with shopping bags.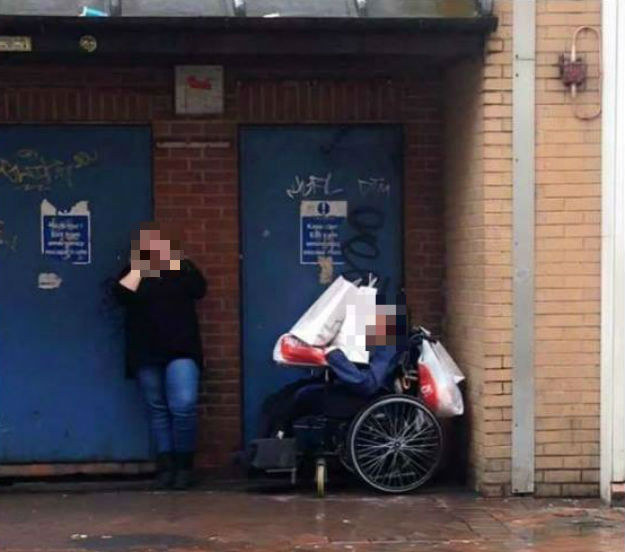 Mencap told BuzzFeed News the photo, apparently taken in Leicester and posted on the charity's own Facebook page, was "appalling".
"After seeing it we immediately took action, and have suspended the support worker in question," said Mencap regional director of services Steve Baker.
"We take the wellbeing of the people we support extremely seriously, and we expect and train our staff to deliver high-quality care and support services. What we see here would fall well below that standard. Our priority now, as always, is ensuring that we offer the highest quality of care to our beneficiaries so they live the lives they choose."
A spokesperson added that the charity's thoughts were with the individual involved, who has a learning disability.
The case has now been referred to the local authority safeguarding team, which will decide the next step and whether any further action should be taken.
On Mencap's Facebook page users condemned the photo, calling it an "absolute disgrace" and "wrong, just wrong".