David Cameron and three other leading members of the Remain and Leave campaigns took part in BuzzFeed News and Facebook's live EU referendum town hall event on Friday.
The prime minister, Scottish first minister Nicola Sturgeon, armed forces minister Penny Mordaunt, and UKIP leader Nigel Farage answered readers' questions in a series of sessions streamed on BuzzFeed UK's Facebook page using Facebook Live.
Making his pitch for a Remain vote with less than a fortnight to go before the referendum, Cameron warned that the decision is "so important for our country – it's bigger than a general election".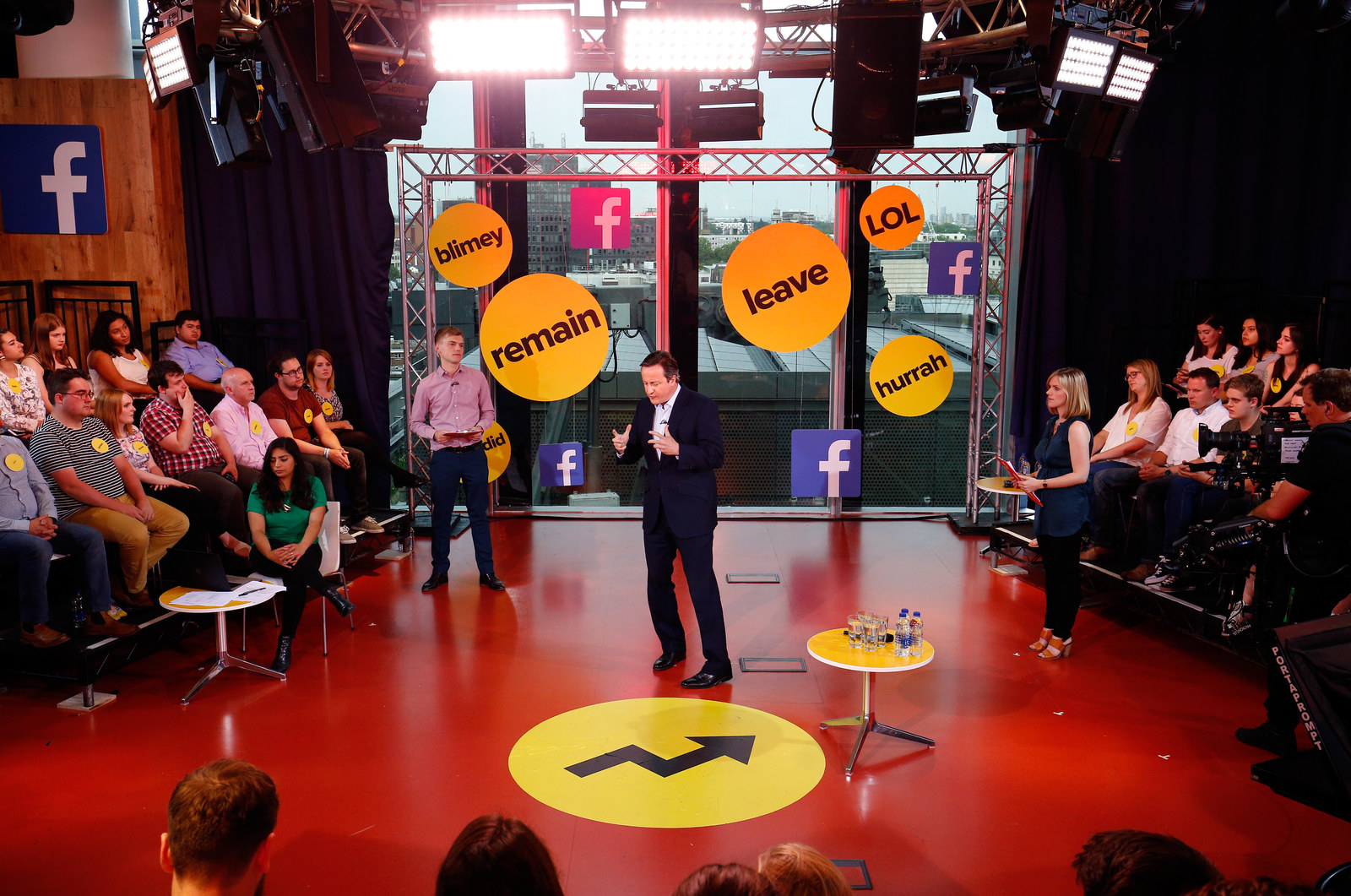 But he said it was "absolutely right" to have held a referendum on the issue, because in the UK "the people are sovereign".
The prime minister admitted it would be a "challenge but not impossible" to bring the Tories back together again in the aftermath of either a Remain or Leave vote, but that he didn't want the campaign to turn into the "Dave versus Boris show", referring to Leave's most-high profile campaigner Boris Johnson.
"I think it's very competitive out there," he told the audience. "It's a huge debate, a lot of people making up their mind. I think people really haven't decided."
Watch the David Cameron town hall event in full:
The prime minister said that "even a flinty-hearted Conservative like me" was taken aback by the pacifying effect the EU had had on Europe when he met with the leaders of the other member states.

Quoting Winston Churchill, he said: "We may not be of Europe, but we're with Europe."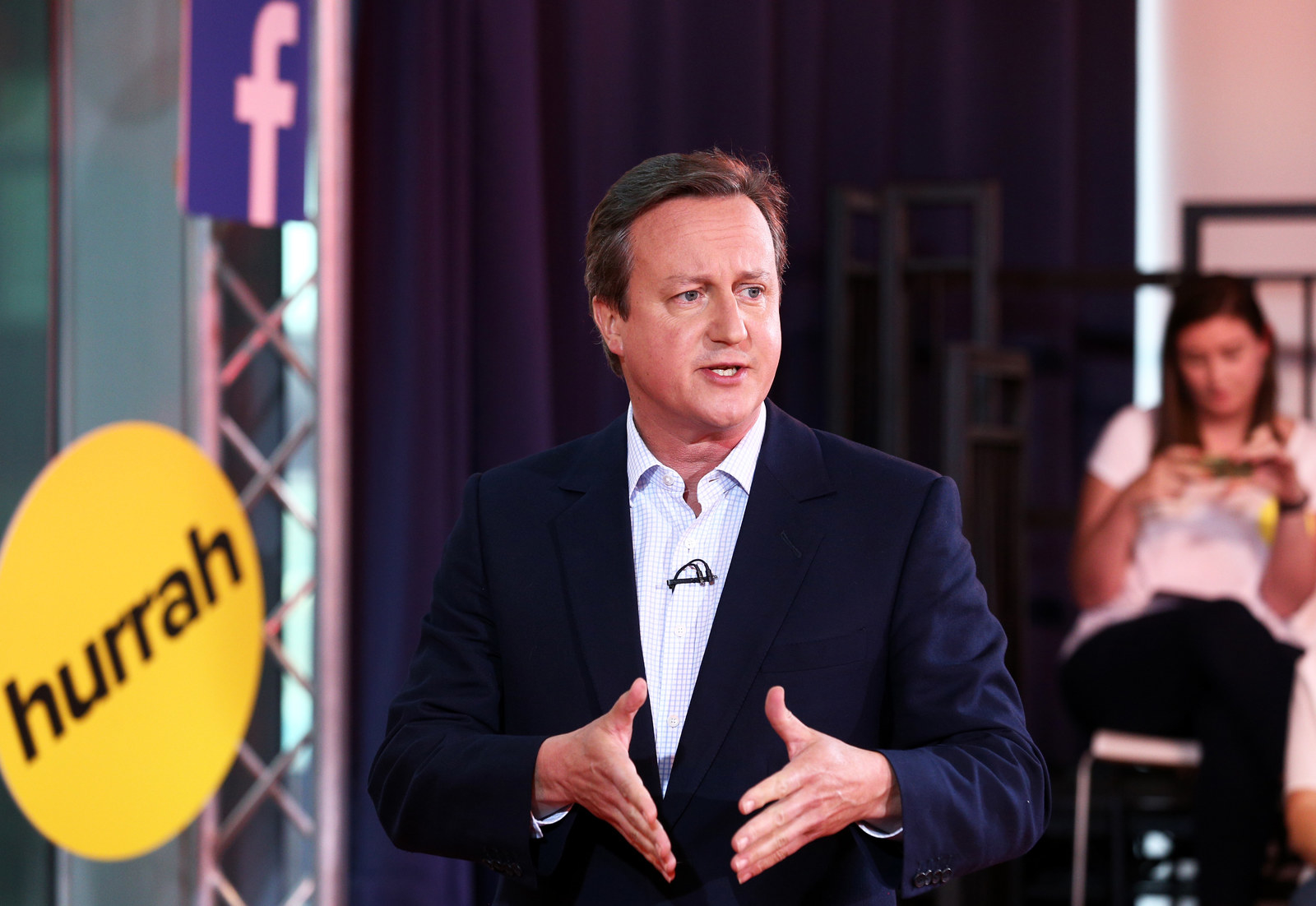 Rejecting accusations Remain had presided over "Project Fear", Cameron said: "We are making legitimate points from independent forecasters about things that could happen if we leave."

It was enough to win over at least one voter for Remain, even though she said the Tories had "fucked everything".
Appearing before the prime minister, Farage said Labour votes would be key to the outcome of the referendum. Earlier in the day Labour MPs John Mann and Dennis Skinner announced they were voting for Brexit.
The UKIP leader said Jeremy Corbyn, campaigning for Remain, appeared "confused" about the EU.

"He gave the speech about how awful the EU is but we should stay part of it," Farage said. "The polling shows a lot of Labour voters just don't know what the party's position on this referendum is."
Watch the Nigel Farage town hall event in full:
Farage said the EU as it currently stands is not about cooperation, but "assimilation".

Predicting a domino effect if Britain votes to leave, Farage said: "I'm fighting for Brexit because I hope it leads to Denmark leaving, Austria leaving, Sweden leaving. I'd be very happy to be a true European and work in that structure."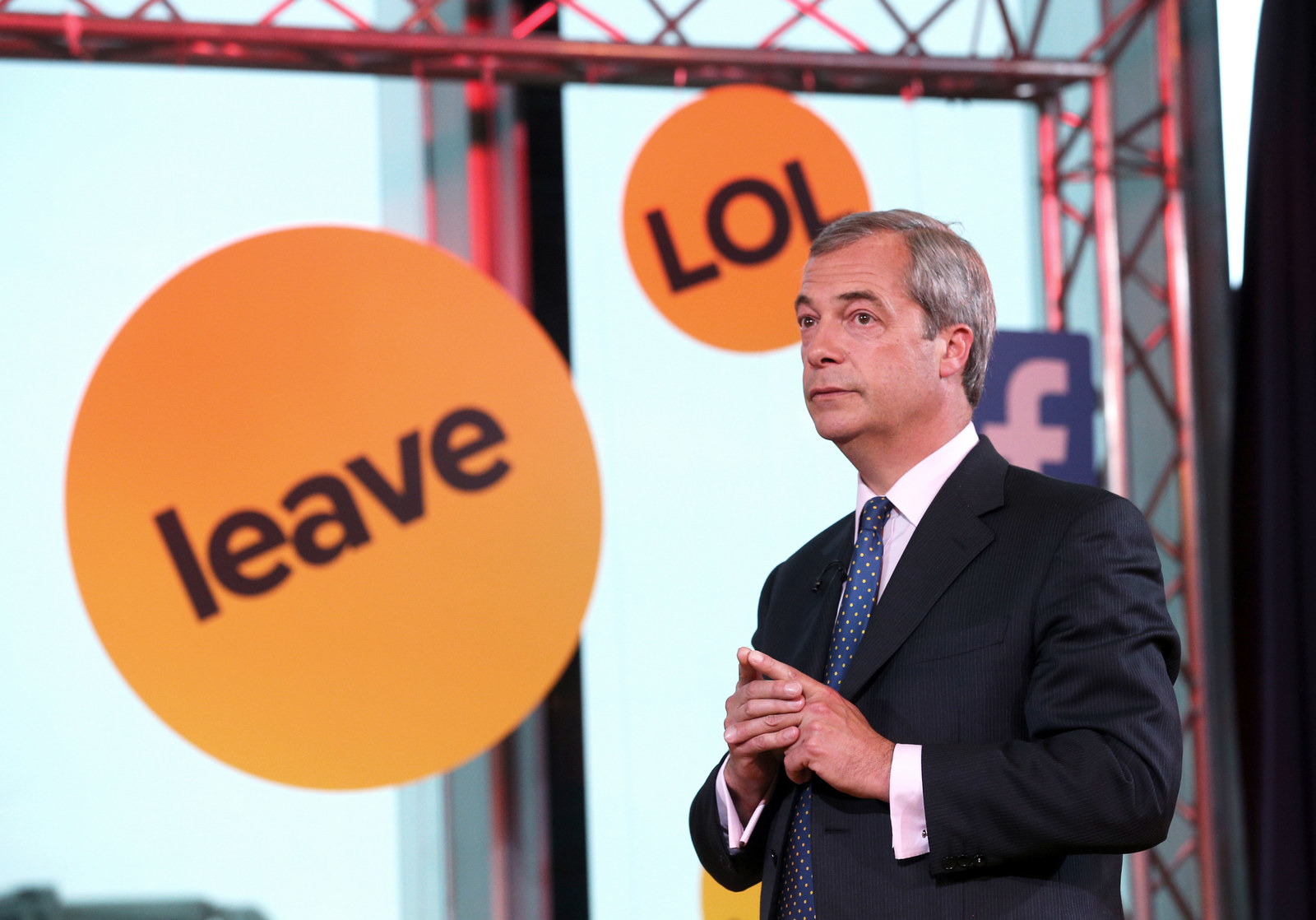 Farage, who during one exchange on students and universities described Europe as "dull", was repeatedly asked whether UKIP has tarnished the Leave campaign, with accusations of xenophobia being levelled at the party's members.

Saying the only thing he was guilty of was forcing Cameron to have a referendum, Farage said: "We've been demonised by a media establishment scared of a different argument."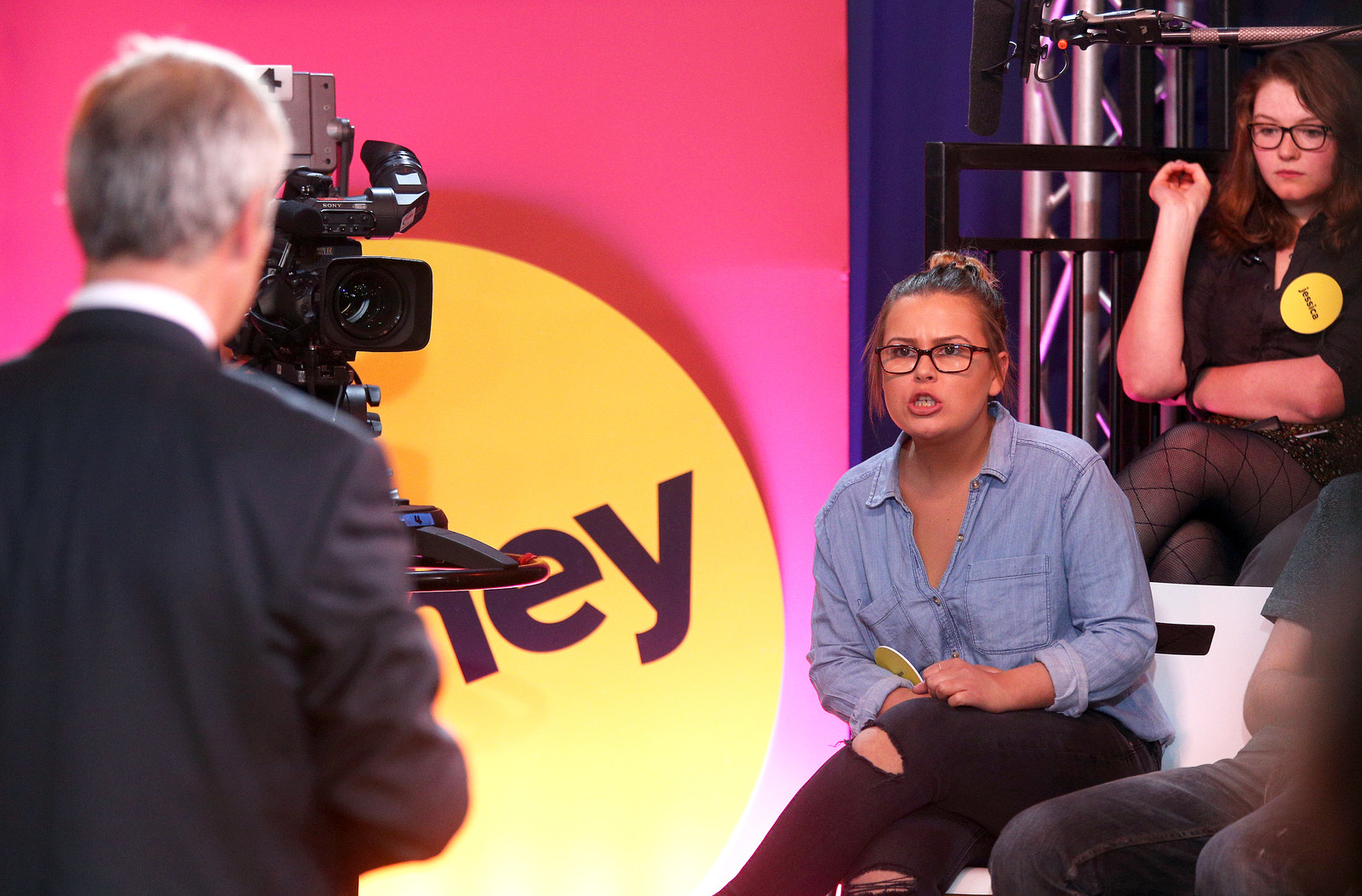 Addressing a voter who said he wanted to vote Leave but was embarrassed to be on the same side as UKIP, Farage said: "Don't be ashamed, be proud. You want your country back, you want democracy."

Farage said he hoped Brexit would be an "amicable divorce".
"The worst-case scenario is better and cheaper for us than the current and rotten deal we currently have," the UKIP leader said.

She urged voters outside Scotland not to "cut off your nose to spite your face".
"Don't take a decision on the future of the UK based on a gripe or grievance you have with Scotland, the SNP, or me," Sturgeon said.
"I believe in the family of nations – I just believe we should be independent nations and cooperating on that basis.
"I do care what happens in the rest of the UK, because it affects Scotland, and what happens in Scotland affects the rest of the UK."
Watch the Nicola Sturgeon town hall event in full:
She said Scotland and the UK is not the same as the UK and Europe.

"The EU is an organisation made up of independent member states. I would like Scotland to be one of those independent states."
Sturgeon refused to answer whether Cameron had run a good campaign, but did confirm that even in this context, she was not a unionist.
"I'm living proof that you don't have to believe everything that comes out of the mouth of David Cameron or George Osborne," Sturgeon said.

"I wouldn't call myself a unionist, I'm a europhile, a proud Scot, and a proud European.
"For a long time we've had these multiple identities most of us are quite comfortable with."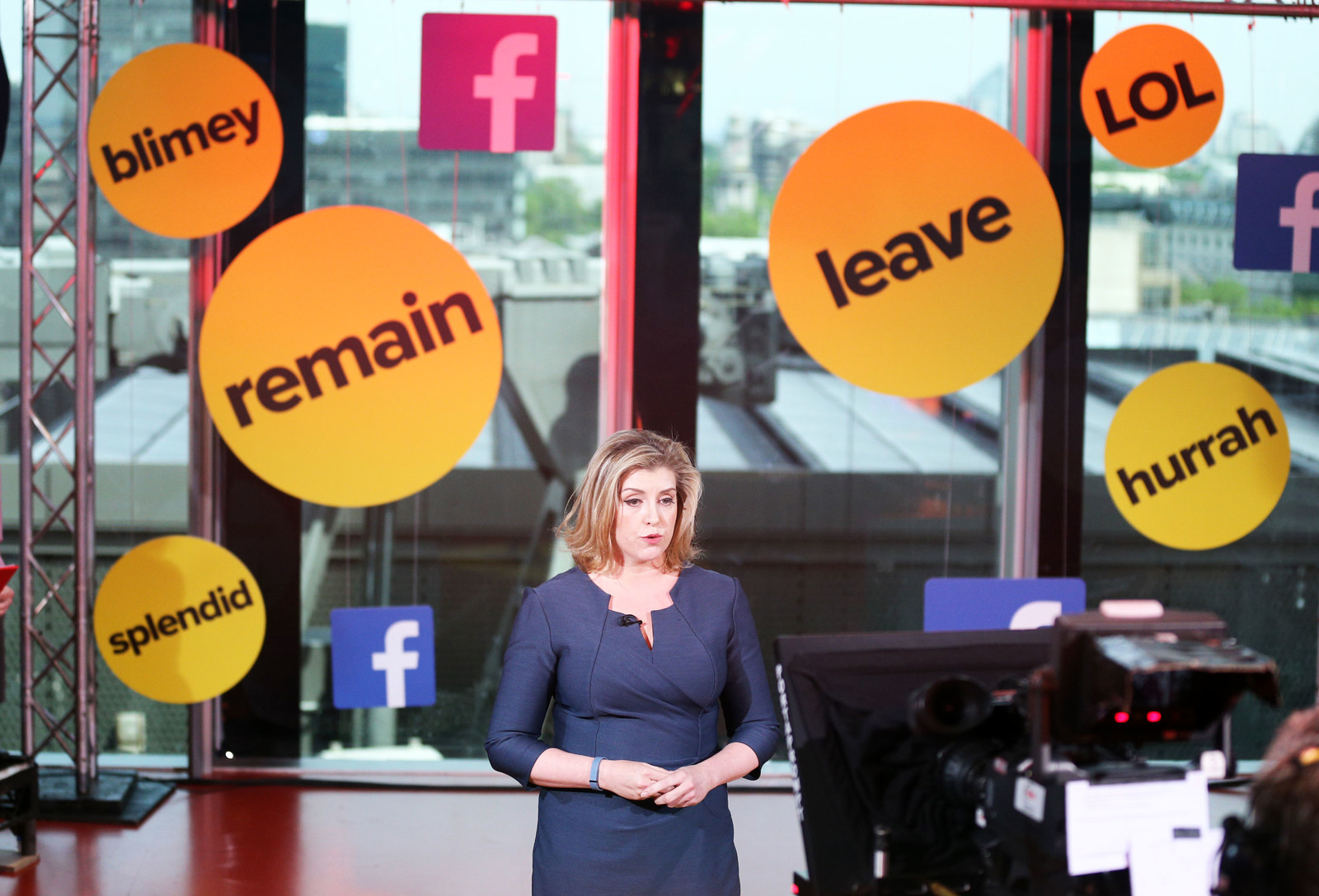 She told the audience "none of us here have a veto on that, except in this referendum".
"That's the only chance we'll have to have our say on this issue and many others. You and I do not have a veto; we only have our say in the referendum."
Watch the Penny Mordaunt town hall event in full:
Mordaunt said there was a treaty provision to veto the accession of new members but the UK "cannot use it".

"For many, many years we have been saying to Turkey we want it to join, and we have been making preparations for it to join," she said. "It's a key NATO ally. To change your policy, to do a U-turn and say no, against the backdrop of the migrant crisis, that will not happen."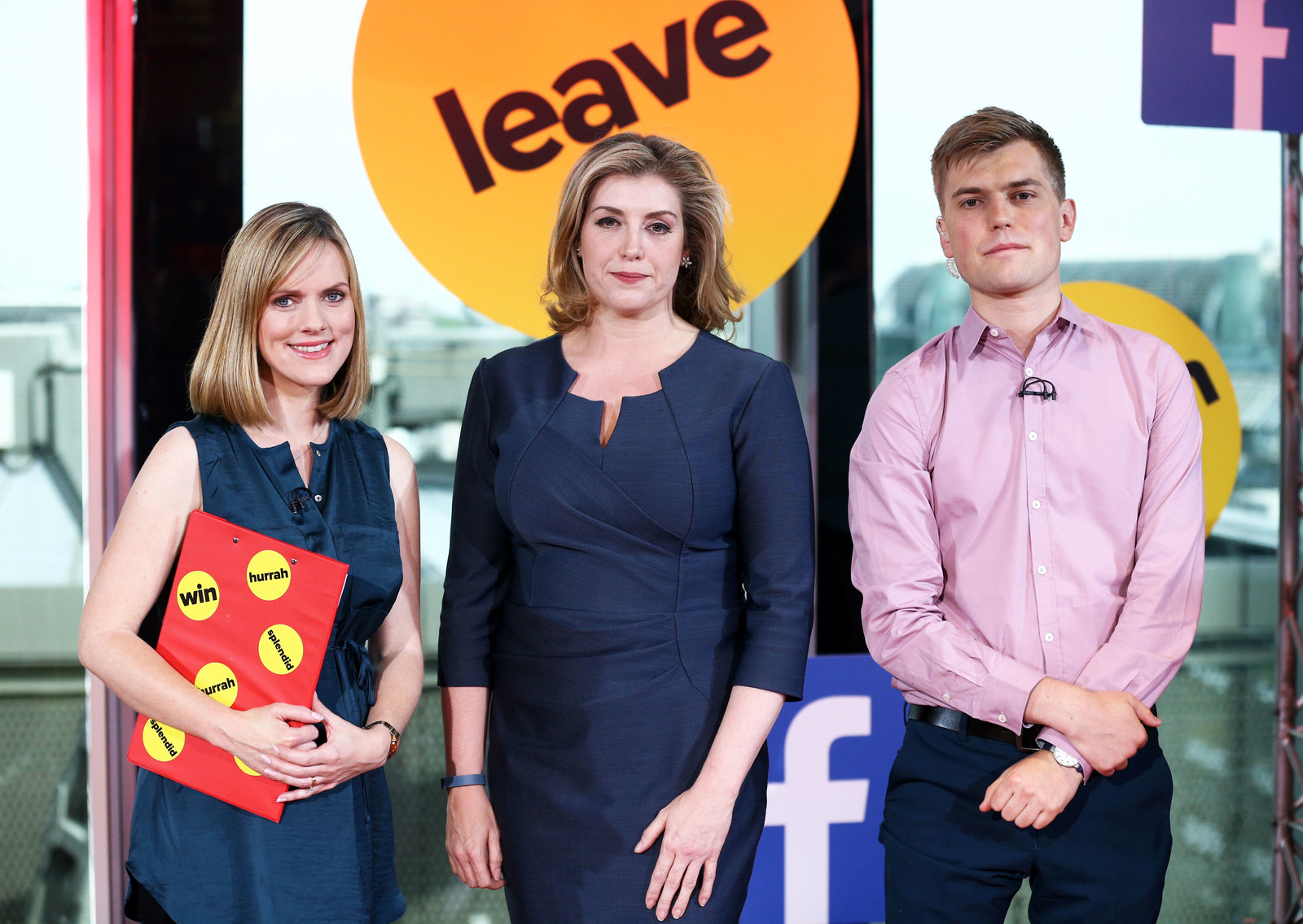 Mordaunt answered questions on a range of topics, including security, sovereignty, the potential for an EU army, and the contested claim that Britain gives £350 million to the EU every week.

"The British public want sovereignty," she said. "So it is really important that we keep control of our armed forces."
She added: "The problem with the EU is you can never really trust it. This is our opportunity to say we want to cooperate with Europe but we want to do it on our own terms."
At the end of each event, the audience was asked to vote on whether they ❤️ what they had heard, or whether it made them 😠, while a live tracker with those same emotions was also monitored for people following on Facebook.
Cameron scored 42% ❤️ vs 58% 😠 from Facebook, and 60% ❤️ vs 40% 😠 from the audience in the studio.
Farage earned 75% ❤️ on Facebook against 25% 😠, while he got 45% ❤️ from the audience and 55% 😠.
Sturgeon had 71% ❤️ on Facebook vs 29% 😠, and 61% ❤️ vs 39% 😠 from the audience.
Mordaunt meanwhile had 66% ❤️ / 34% 😠 on Facebook, and 63% ❤️ vs 37% 😠 from the live audience.