In one incident a Polish centre in Hammersmith, London, had racist graffiti scrawled on it. The centre is over the road from where Allison, who is American, lives with her British husband.
"I was sitting in the pub with my husband, thinking, I'm not a citizen, I couldn't vote, I couldn't campaign. I wanted to do something, anything, to have some sort of positive effect on this. I was thinking about the 'I'll ride with you' campaign," she told BuzzFeed News, referring to the social media campaign launched after the 2014 Sydney hostage crisis.
"That's great online, but there wasn't anything to identify you as a sympathetic person in the real world. So I thought about something that would cost nothing and had no political affiliation. Something that says, 'I am a safe space, you can sit next to me, you can talk to me, you can ask me for a help.'"

That idea: safety pins.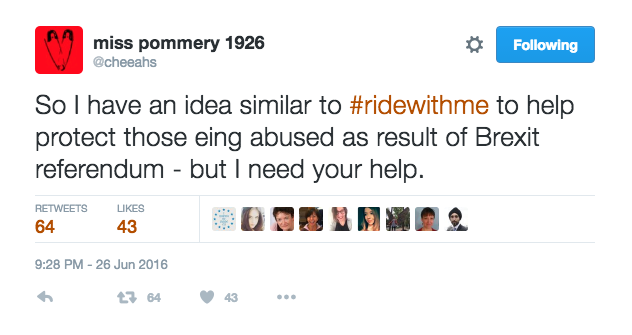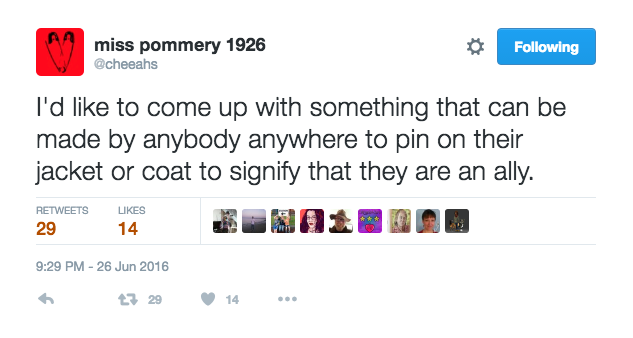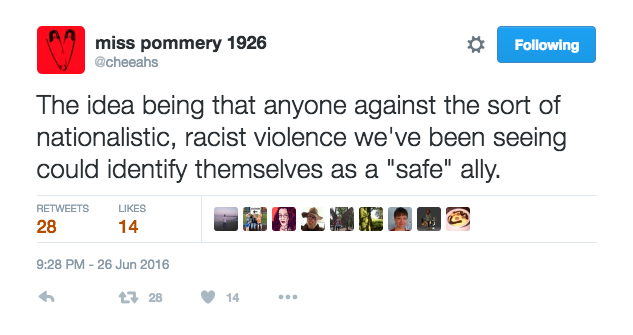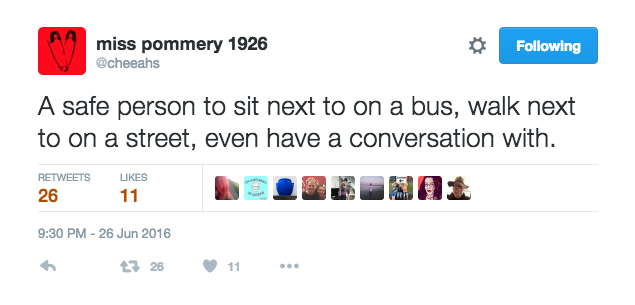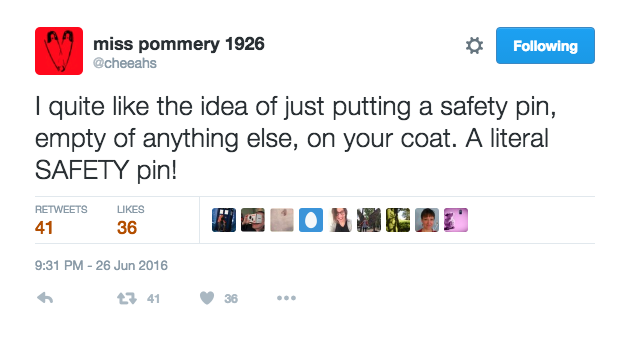 "Everyone has safety pins around the house. I just wrote the original thread on Twitter very quickly and started to tweet people to ask them if they would help it get moving," Allison, who did not give her surname, explained.
Allison said her idea started to take off when it was retweeted by Nadiya Hussain, the winner of The Great British Bake Off.
"That was Sunday night. Yesterday morning it was starting to pick up speed," she said. "It's been shared more than 7,000 times. Magazines from the US are covering it online. I just got retweeted in German."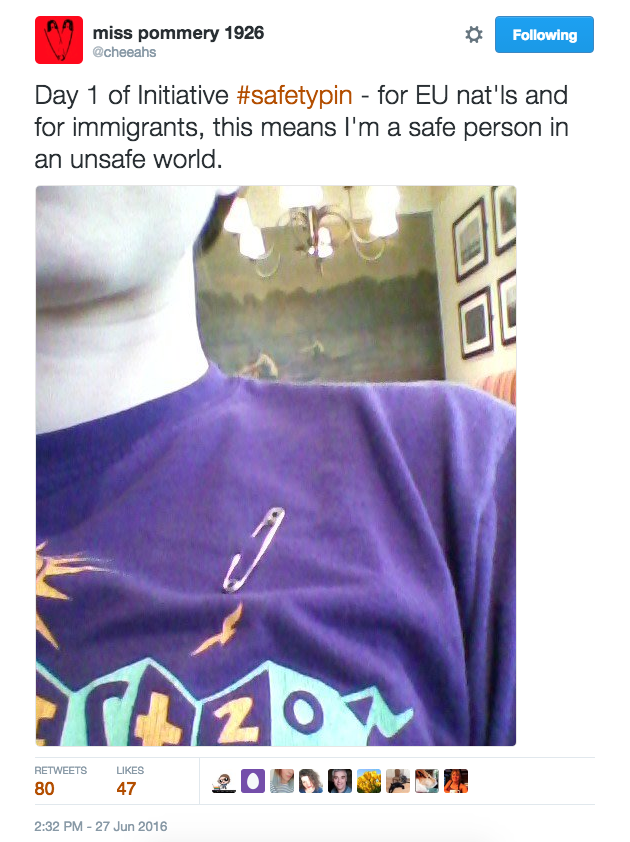 People have been tweeting pictures of themselves wearing a #SafetyPin.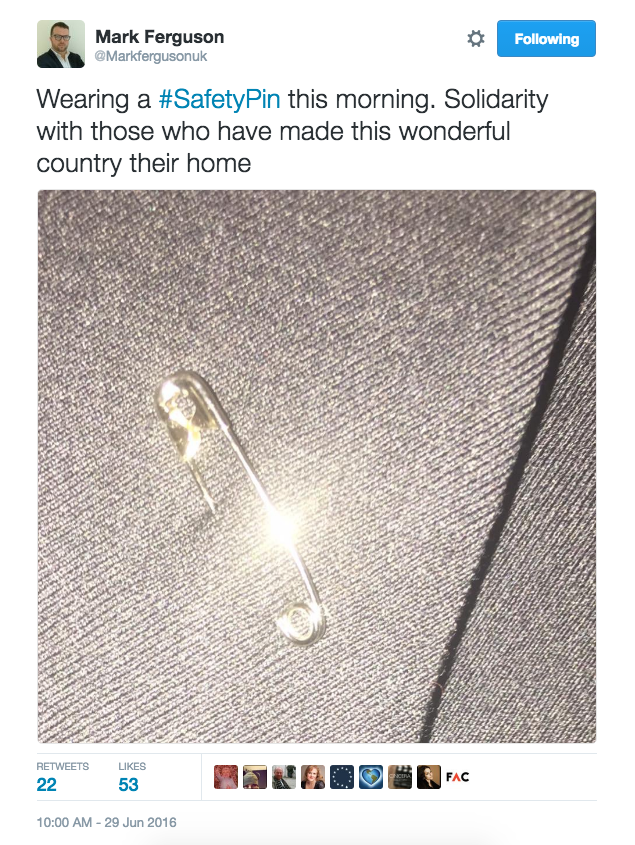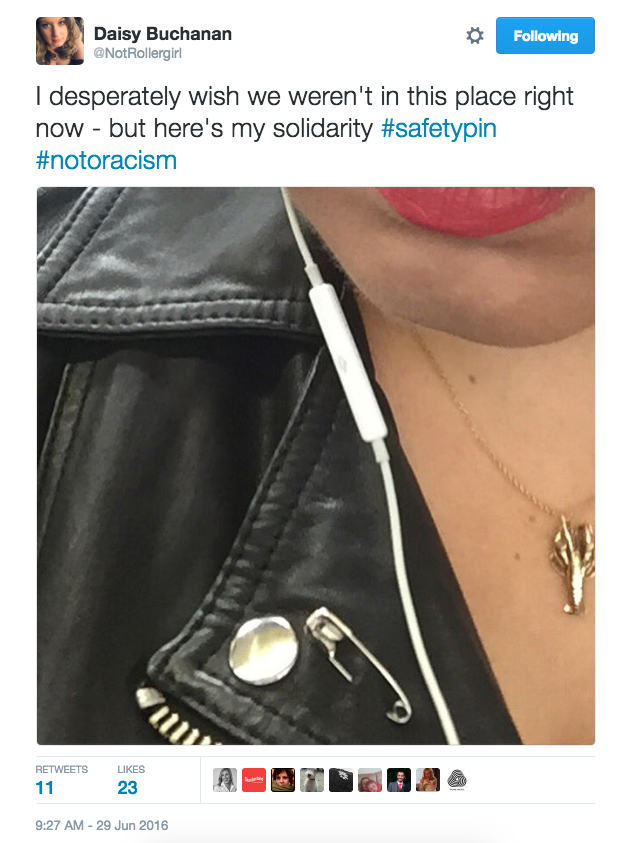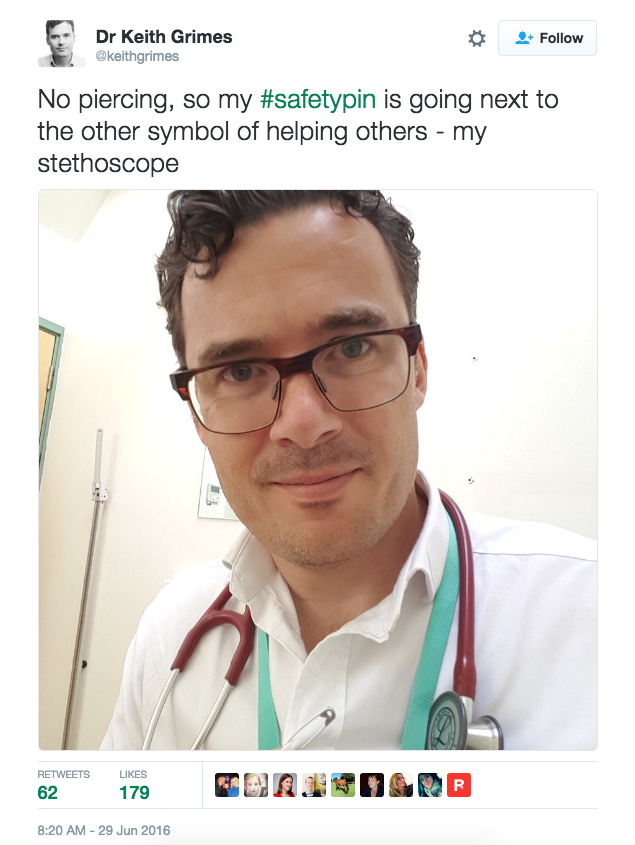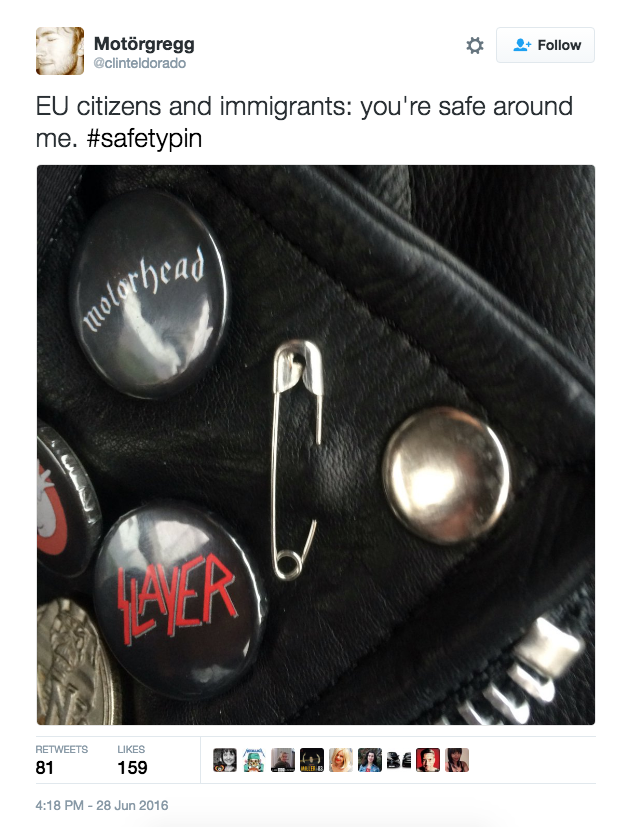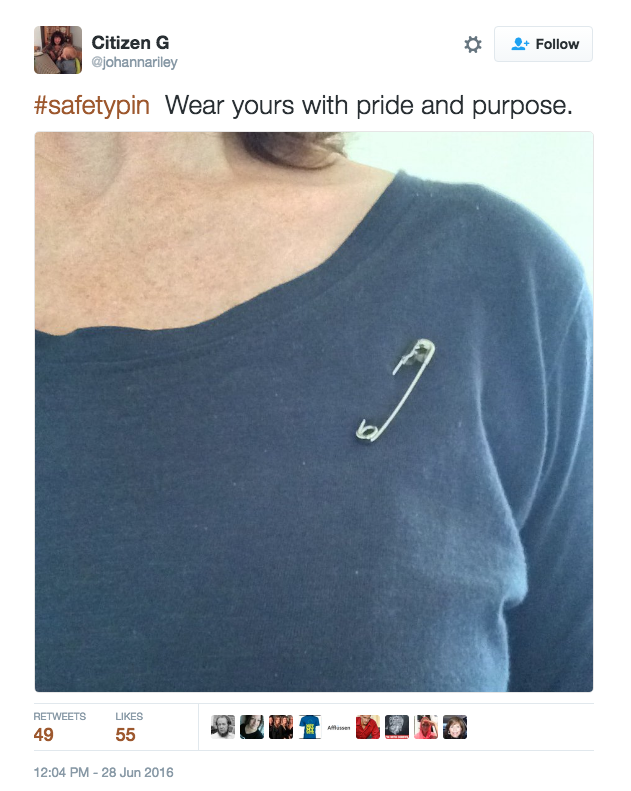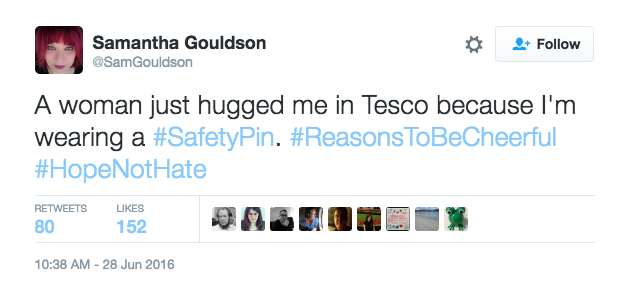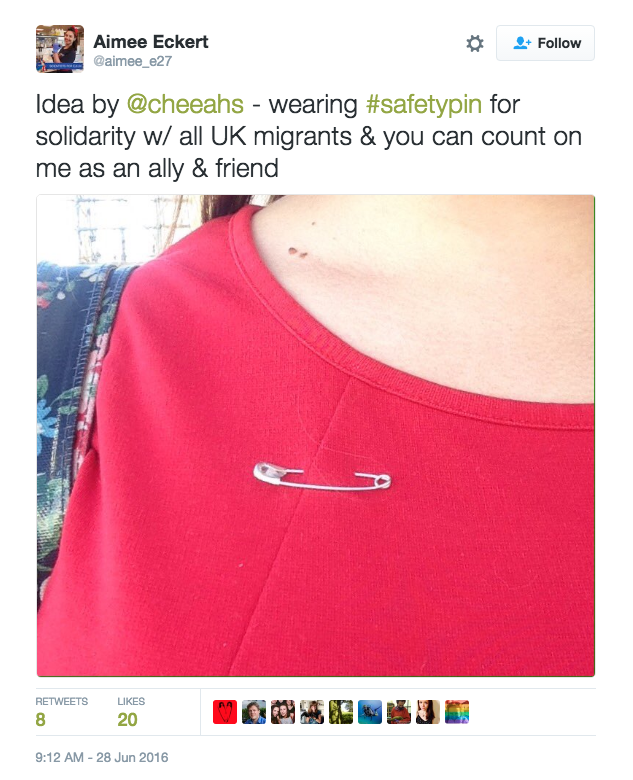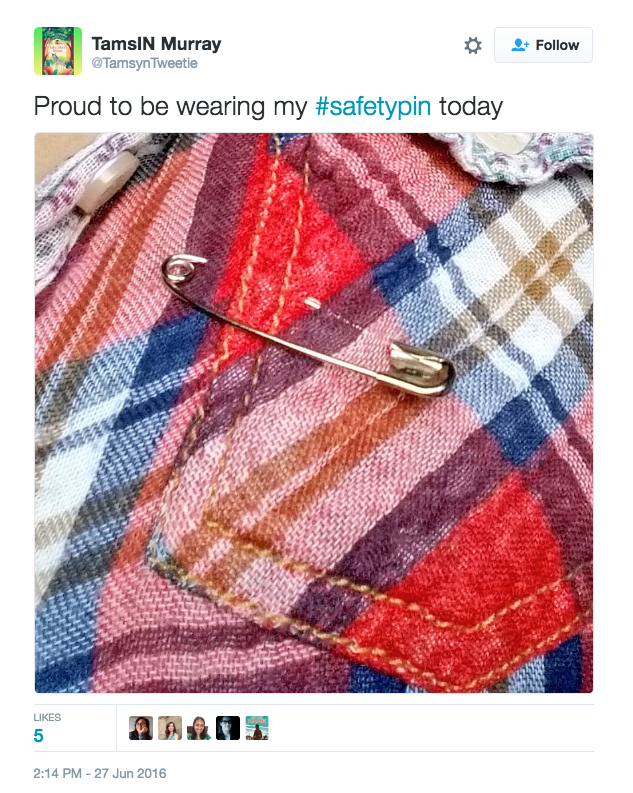 Allison said she thought #SafetyPin was taking off as an idea because it "taps into the inherent decency of most people".
"Most people want to help, they want to be a positive force, but they don't know how to go about doing it in their everyday lives. This is just a little way to signal very quietly and quickly, 'I can see that person won't swear at me if I'm wearing a hijab,'" she said.
"Anybody can wear a safety pin regardless of how they voted in the referendum. It's not a political allegiance, it's just about being a decent human being."

She said people had sent her pictures of them wearing safety pins, and that people had messaged her to say even their kids were wearing them.
But Allison added that for the initiative to work, people had to understand what the safety pin represents, and that people would also have to be willing to stand up and be counted.
"If you wear it you need to be prepared to put your money where your mouth is," she said. "You have a duty to step on and do what you can, whether it's filming an incident, shouting at people, calling the police, or talking to the person targeted afterwards. You have a duty to do something. Just don't make it an empty gesture. Put your whole heart behind it."

The official advice when witnessing any racist incident is to call police and report the crime. True Vision is an anti-hate-crime initiative that allows you to report any potential crimes to your local police service.