BBC staff have been ridiculing a tabloid story that claimed overnight workers had been pictured falling asleep at their desks.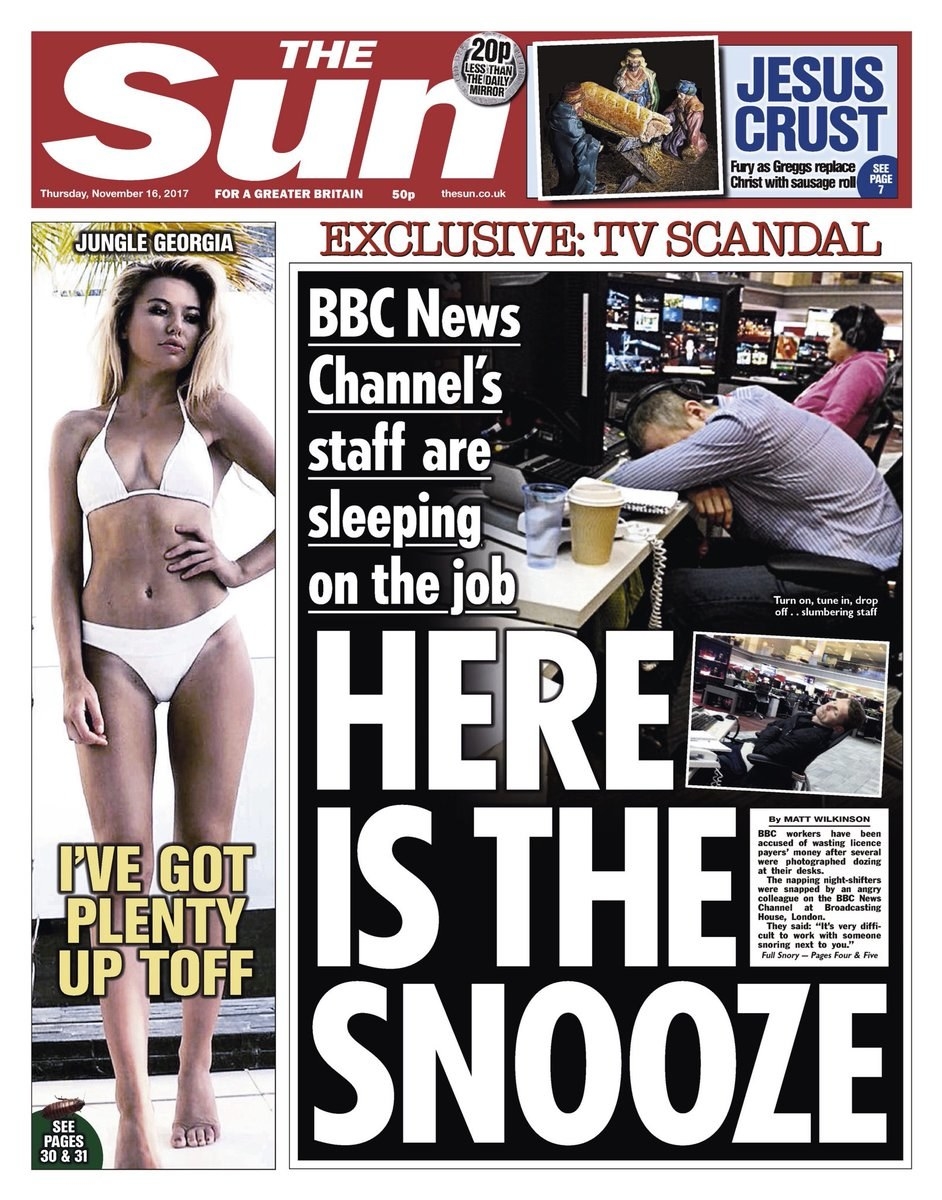 The Sun's front page story on Thursday said workers had been accused of "wasting licence payers' money" after a supposed whistleblower handed over photos of night-shift colleagues sleeping at New Broadcasting House.
However, many BBC workers pointed out that people working night shifts frequently stayed at their desks during unpaid breaks.
Rob Lawrence, assistant editor at BBC News, said the BBC News Channel was off-air after midnight, but workers in the basement newsroom where the pictures were taken often stayed after-hours to cover breaking news.
BBC journalists took the piss out of the Sun when the story first appeared.
Even the BBC press office got in on the act.
Then the piss-taking escalated.
Before being perfected.
But this might yet not be the last we hear of this story...
Good night, and good luck.