Violence broke out between rival demonstrators travelling to and attending pro- and anti-refugee rallies in Dover on Saturday.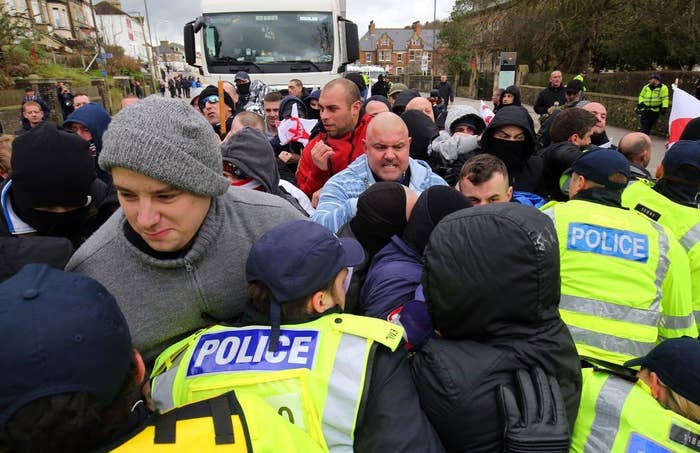 Bricks were allegedly thrown as anti-fascists and far-right supporters, including the National Front, came together during the protest and counter-protest.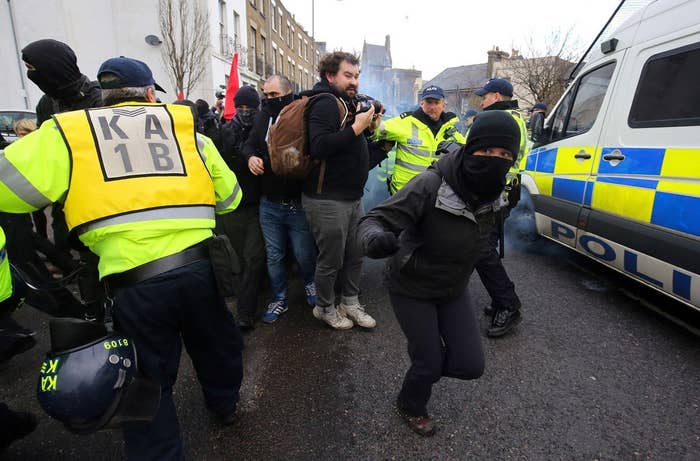 Kent Police said three people had been arrested during the protests: a 41-year-old man from Gillingham on suspicion of possessing an offensive weapon; a 32-year-old man from Bristol on suspicion of breaching the peace; and a 28-year-old man of no fixed address on suspicion of a public order offence.
One person suffered a broken arm while five others sustained minor injuries.
Shadow international development secretary Diane Abbott had addressed the anti-racism demo.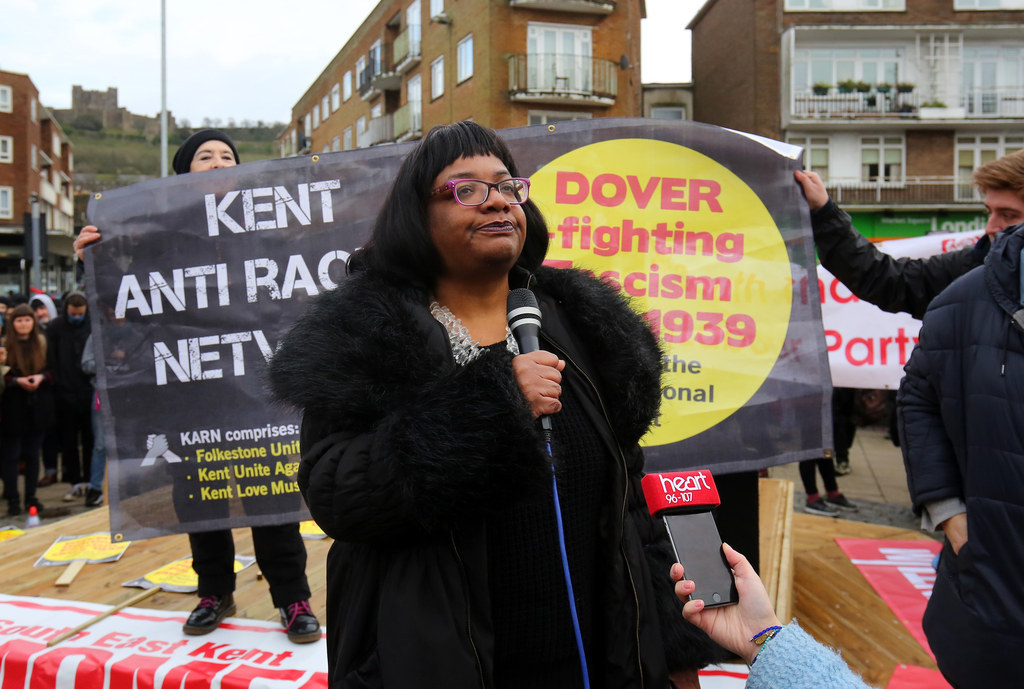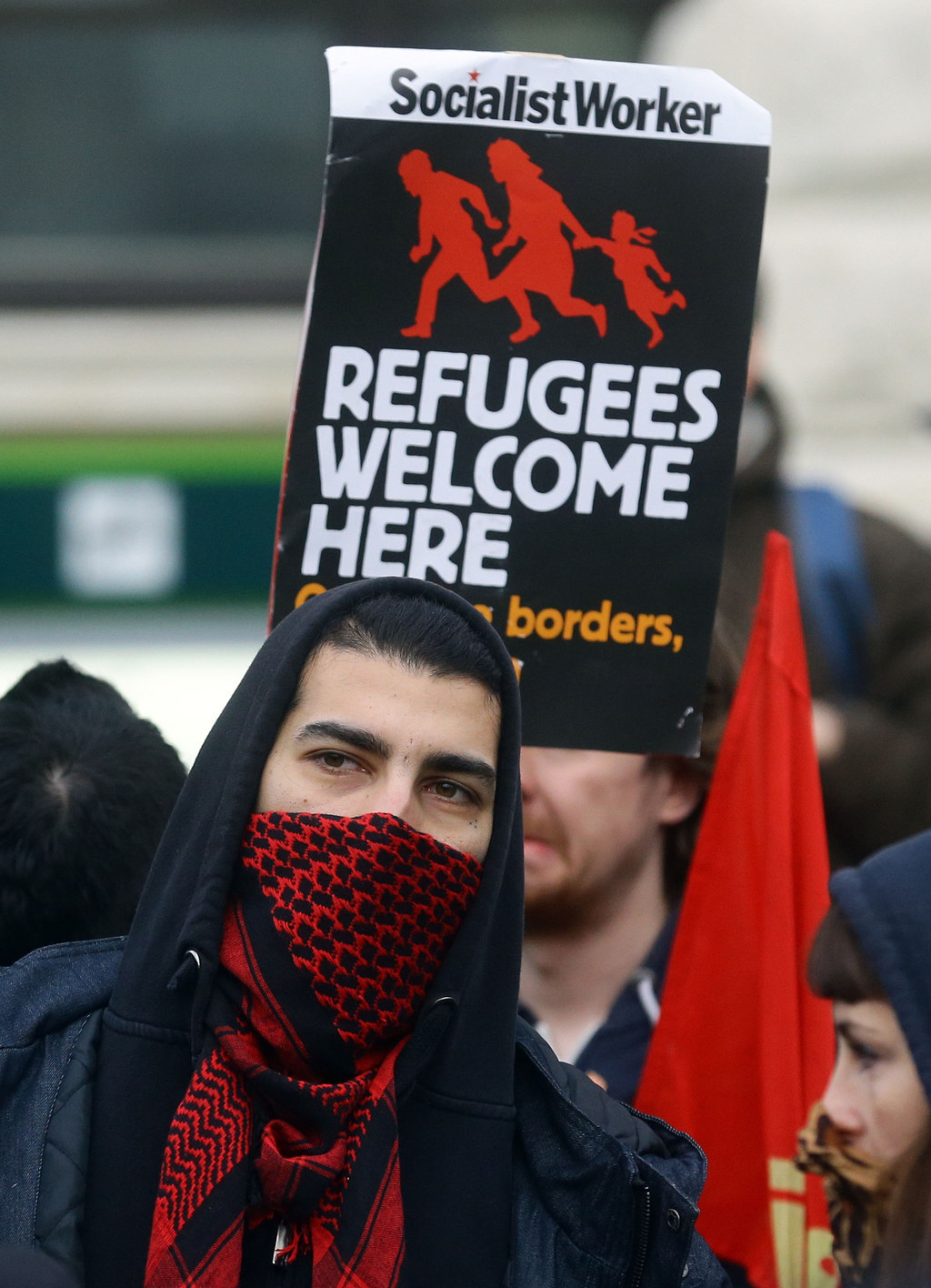 Earlier, anti-fascist activists and far-right supporters clashed en route to the demonstrations, with a motorway services station in Maidstone closed when coaches carrying rival activists arrived at the same time.
Anti-fascist demonstrator Anindya Bhattacharyya said that a "coachload of Nazis" arrived at the services and attacked the coach he was travelling on.
He shared a picture of a swastika that had been daubed on his coach, which another activist said had been drawn in blood.
Kent Police told BuzzFeed News officers were called to a disturbance at 10:51am at the junction 8 services on the M20.
"A number of coaches were damaged and six people suffered non-life threatening injuries," a spokesperson said.
Six men aged between 25 and 53 were arrested on suspicion of violent disorder.
Police said 20 weapons were seized in Dover and the M20 services, including a lock-knife, knuckle duster, poles "adapted to cause harm", pieces of wood, glass, hammers and bricks.
Video footage from Dover had showed violence breaking out and smoke bombs being let off.