People at a camp for refugees and migrants in Calais have been treated to a performance of Hamlet by actors from Shakespeare's Globe.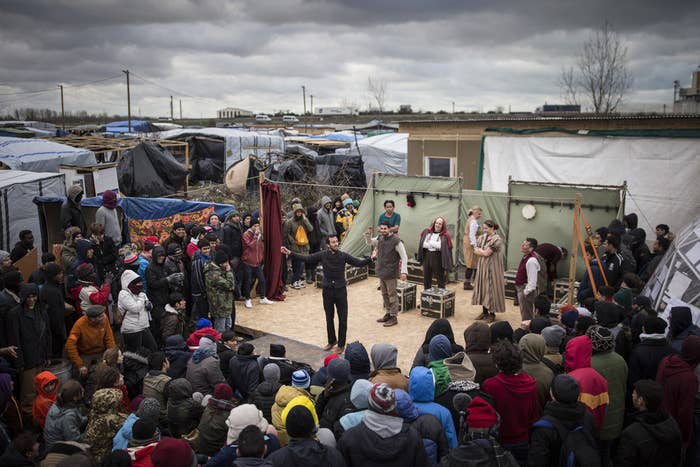 Before the one-off performance, leaflets containing a synopsis of Hamlet in languages including Arabic, Farsi, Pashtun and Kurdish were handed out, as well as bags of popcorn.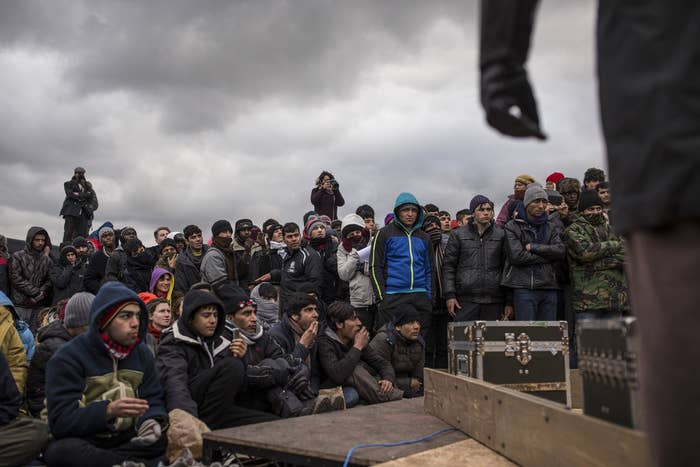 Yesterday's performance was staged at the Good Chance Calais theatre, a pop-up stage in the refugee camp in Calais.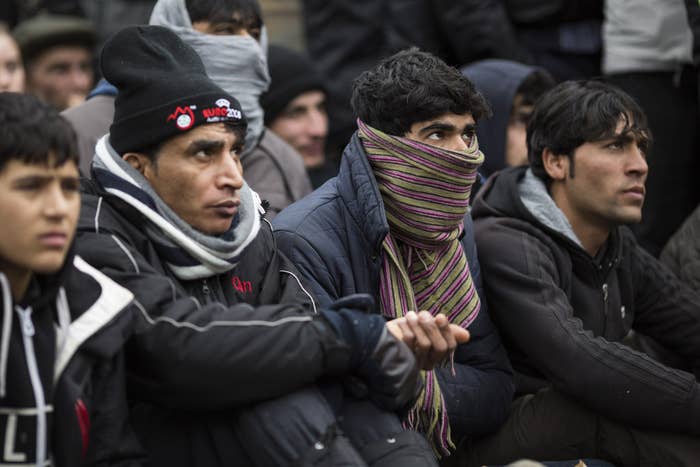 The theatre said 300 people gathered to watch Hamlet.
The actors taking part are currently on the Globe to Globe tour, which aims to perform in every country on the planet between the 450th anniversary of Shakespeare's birth and the 400th anniversary of his death.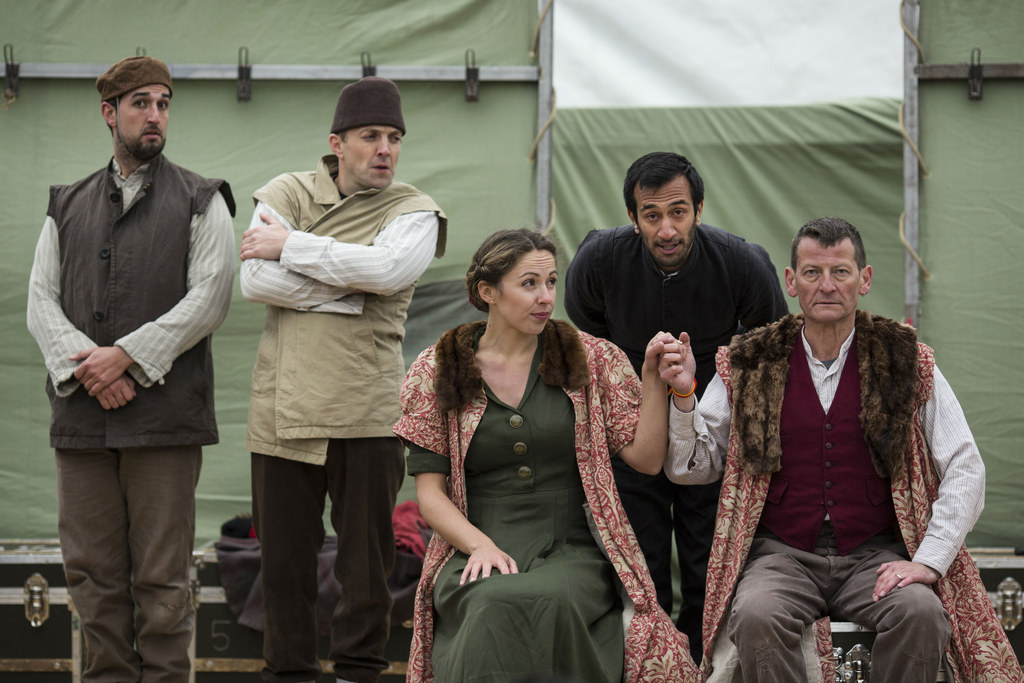 The Globe's artistic director, Dominic Dromgoole, said the "sheer scale of the refugee crisis demands a response, however small".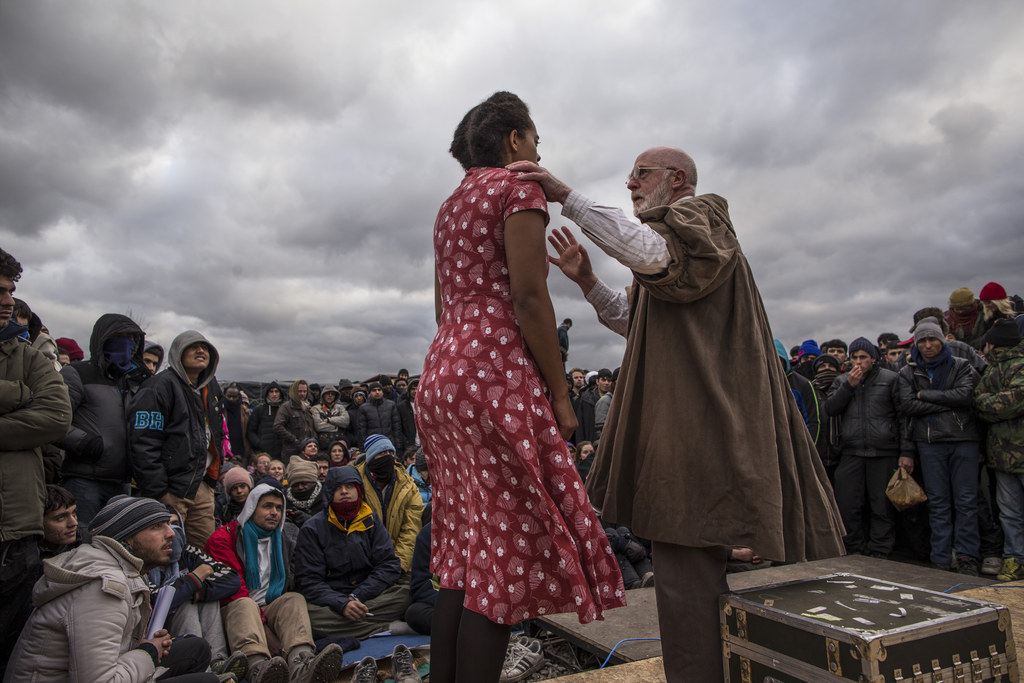 "It's a great privilege to play for displaced people in Calais," he told the Press Association. "As a theatre company, the only gesture we can offer is this – a show that we hope speaks to the human spirit at its greatest and its darkest moments."
Joe Robertson, co-founder and co-artistic director of Good Chance Calais, said the performance was "astounding", and he praised the actors for delivering "such a strong message of solidarity and hope".
"Performing in the 167th country on their tour, the company put on a dynamic performance in the wind and cold of Calais, in the best tradition of outside Shakespeare," he said.
He told BuzzFeed News despite many people from the 12 nationalities present in the audience not speaking English, they had laughed and cheered along during the play, and even "hissed" when the ghost appeared on stage.
Robertson added that artistic performances such as those provided by Good Chance Calais were "vital" for helping refugees and migrants escape or confront the realities of their futures.
"Like Hamlet himself, many people in the audience are young men, frustrated and depressed, facing an uncertain future," he said.