Footballer Adam Johnson searched online for information on the legal age of consent after meeting a 15-year-old female fan, a court has heard.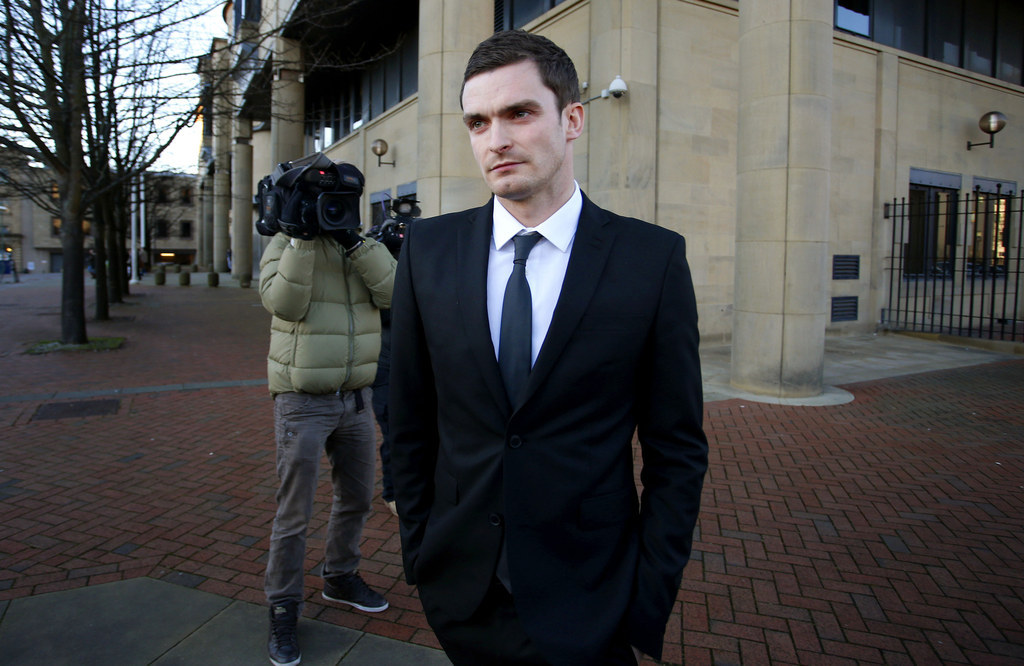 The 28-year-old was sacked by Premier League club Sunderland last night after he pleaded guilty to one count of sexual activity with a child and one count of grooming, but he denies two other counts of sexual activity with a child.
Kate Blackwell QC, for the prosecution, said the girl in the case - who cannot be named - was a season ticket holder at Sunderland who "idolised" Johnson, and wore a replica shirt with his name on the back, the Daily Telegraph reported.
She sent him a Facebook friend request at the end of 2014, at which time she had recently turned 15, and Johnson's partner Stacey Flounders was pregnant with their daughter, Bradford crown court heard.
The jury of eight women and four men were told Johnson, from Castle Eden, County Durham, arranged to meet the girl despite knowing she was in Year 10 so he could sign her shirt, and they met on 17 January inside his black Range Rover near her home.
Afterwards, Blackwell said, he texted her asking whether he deserved a thank you kiss, "or more", BBC News reported.
They met again on 30 January, the court was told, when sexual contact took place in the car at the same location. Johnson then drove them to a more "secluded place", Blackwell added.
In further messages sent on WhatsApp, jurors heard, Johnson said "it was class", and "just wanted to get your jeans off, LOL".
The Daily Mirror reported the court heard that the girl replied by saying: "Next time."
Johnson wrote back, the prosecution said, with: "I will last ten seconds though...because it will be too good...you felt very turned on."
It was after this encounter that Johnson searched online for information on the legal age of consent.
"You may wonder what the defendant was doing, why he had an interest in such matters," Blackwell told the jury, according to the Guardian. "Was it because he was concerned about the sexual behaviour they had engaged in on January 30 in his car or was it because he was planning to see her again and take things even further?"
Blackwell said that Johnson and the girl communicated via Snapchat in February but police were unable to retrieve the messages, the Mirror said.
Contact between the pair generated "gossip" at the girl's school, that led to the 15-year-old telling her parents and then the police, the court heard.
The trial has been adjourned until Monday, when the first witnesses are expected to be called.