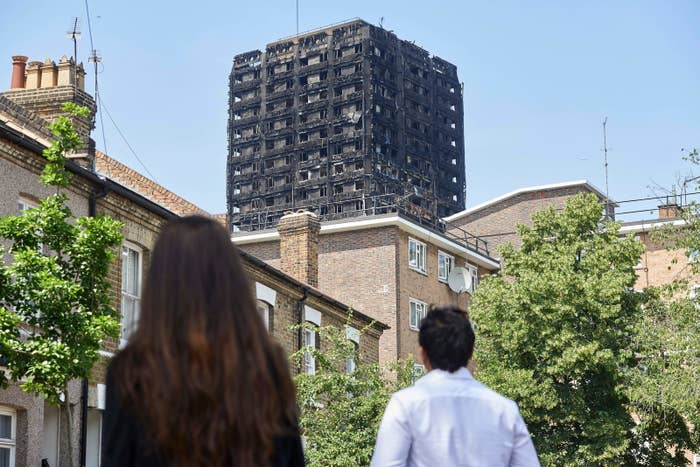 A man who allegedly falsely claimed his wife and son died in the Grenfell Tower fire has been charged with fraud.
Anh Nhu Nguyen, 52, has been charged with five counts of fraud over allegations he tried to gain money after the fire, which has claimed at least 80 lives.

Nguyen, of no fixed address, has been remanded in custody and will appear before magistrates in Westminster on Friday morning.
"The distress and suffering caused to so many families and loved ones that night is harrowing," Detective Superintendent Fiona McCormack said in a statement.

"That night people lost their homes, all their possessions and tragically their families and loved ones. The focus of all of us should be on supporting victims and families, recovering loved ones from Grenfell Tower and investigating the fire."
She added: "I have made it clear that we are not interested in investigating things such as sub-letting or immigration matters as I want their help – and do not want there to be any hidden victims of this tragedy.
"However, we will robustly investigate any information about anyone who seeks to capitalise on the suffering of so many."