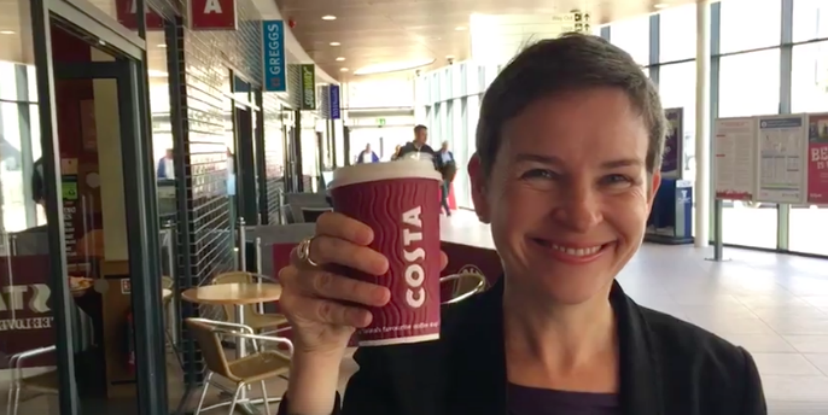 A Labour candidate for parliament has hit back at her Tory opponent in next month's general election who she accused of "sneering" at ordinary voters.

Former shadow cabinet member Mary Creagh was photographed in Costa Coffee, a day after an old tweet from the Conservative candidate challenging her in Wakefield, West Yorkshire, was widely mocked online.
Antony Calvert, who finished behind Creagh by 2,613 votes in 2015, tweeted last month about a man in Wakefield who had sworn at him for being a Tory before going into a nearby Costa.
Lots of people, including Creagh herself, pointed out to Calvert that being working-class and enjoying coffee weren't mutually exclusive.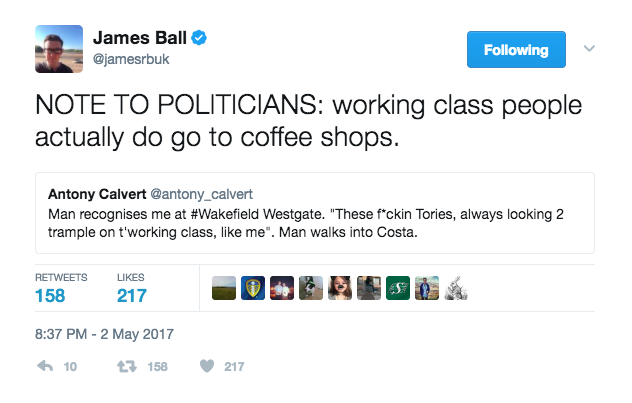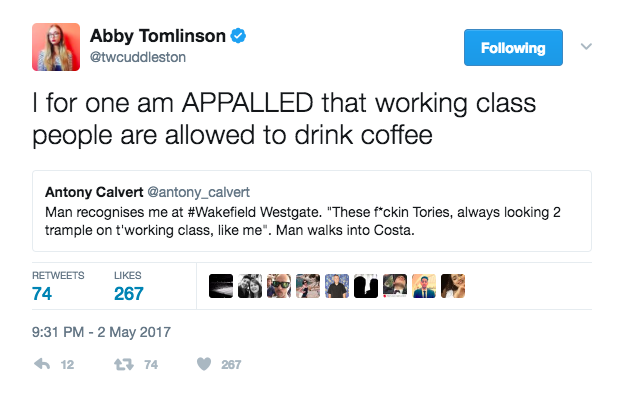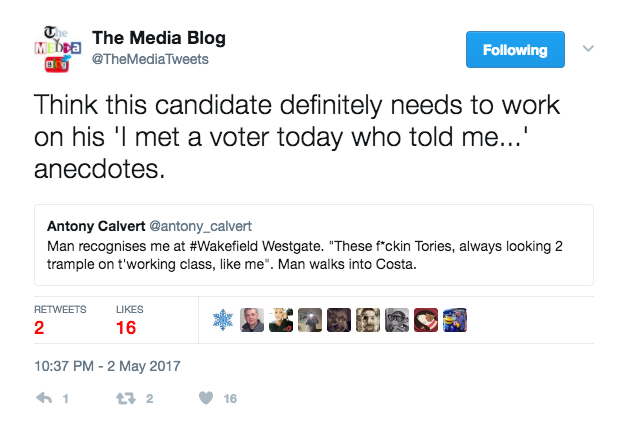 The Twitter user who took the photo of Creagh in Costa – who did not want to be identified – told BuzzFeed News: "She popped in, bought a coffee, talked to the staff and customers, and hung around a bit. I then had to go for my train but she was still chatting with people when I left."

In a campaign video posted on Facebook today, Creagh said the Costa at Westgate station had been "serving people of every class great coffee for the last four years".
Creagh also told BuzzFeed News: "Unlike the Tories' London-based lobbyist I want the best for hard-working people in Wakefield and have stood up against their cuts to Wakefield's schools, hospitals and care services. He's a typical Tory – smiling on the doorstep and a snob behind people's backs. People in Wakefield won't be fooled by him."

Calvert (and Costa) have been contacted for comment.