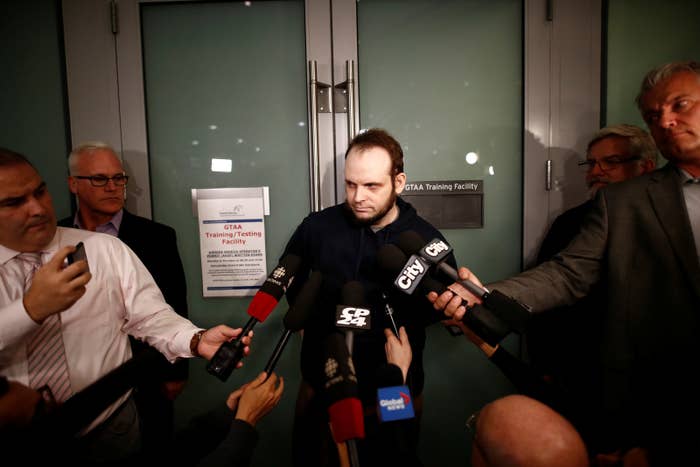 A Canadian man held hostage by Taliban allies for five years has said his wife was raped and their infant daughter was killed in captivity.

Joshua Boyle spoke to reporters at Toronto's Pearson international airport days after he and his wife, Caitlan Coleman, an American, and their three young children were freed by the Pakistani army following a US tipoff.
It was understood that Boyle and a heavily pregnant Coleman were kidnapped by the Taliban-linked Haqqani network while backpacking in Afghanistan five years ago.
But Boyle, who referred to himself as a "pilgrim" without elaborating, told reporters they had been in Afghanistan "helping the most neglected minority group in the world, those ordinary villagers who live deep in Taliban-controlled Afghanistan where no NGO, no aid worker, and no government has ever successfully been able to bring the necessary help."
He said the "stupidity and evil" of the couple's kidnap was "eclipsed only by the stupidity and evil of authorising the murder of my infant daughter", their fourth child, "and the stupidity and evil of the subsequent rape of my wife, not as a lone action, by one guard, but assisted by the captain of the guard and supervised by the commandant."
Boyle said it was his hope "this litany of stupidity" would be the "epitaph" of the Haqqani network.
"Obviously, it will be of incredible importance to my family that we are able to build a secure sanctuary for our three surviving children to call a home," he said, "to try to regain some portion of the childhood they have lost."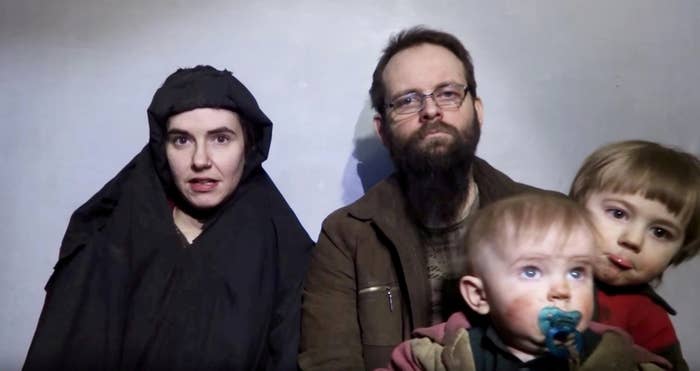 The US-Canadian family had appeared in hostage videos during the years of their captivity. Last December, Coleman asked US authorities to save them from their "Kafkaesque nightmare".

They were freed on Wednesday near the Afghan border by Pakistani forces after the US informed them of an operation to move them into Pakistan.
US president Donald Trump called the family's release "a positive moment for our country's relationship with Pakistan".