Seems like a pretty neat and harmless idea, right? Like a good experiment to show the fourth-period science class.
WRONG. SO VERY WRONG.
DO NOT SHOW THIS TO THE FOURTH-PERIOD SCIENCE CLASS.
*A minor side effect you'll want to avoid.
It starts out so innocently, just happily smoldering away like a good little volcano.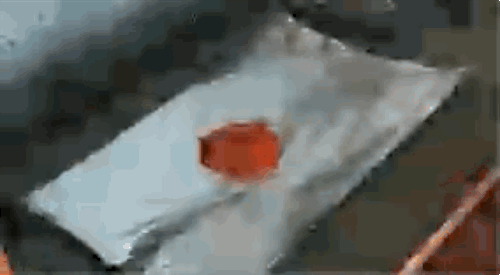 Then things get a little worrisome when what looks like a black plague begins to spew out of the center.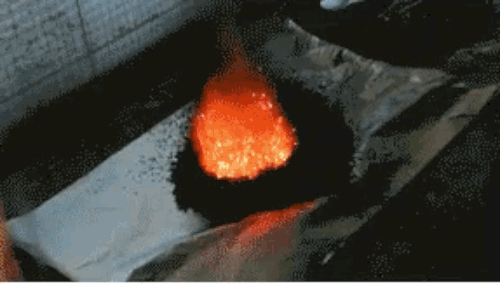 Excuse me, WTF are you doing, little volcano?
AND THEN THIS FUCKING HAPPENS.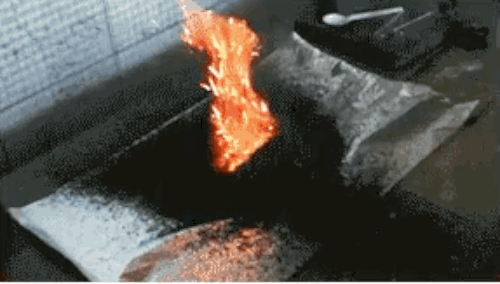 OH MY GOD, WHAT THE FUCK IS THAT? WHO RELEASED THE GODDAMN KRAKEN?!
IT JUST KEEPS COMING. WE CANNOT STOP IT. THE EARTH IS DOOMED.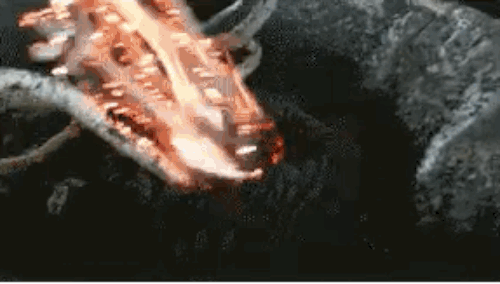 It's over. Cthulhu is here for our souls. All hope is dead.
Moral of the story: Don't burn ammonium dichromate. (Seriously, don't. It's a carcinogenic substance.)