Wired Editor-In-Chief Leaves To Become Full-Time Entrepreneur
Chris Anderson is leaving the top of Wired masthead to become CEO of 3D Robotics, a company he cofounded years ago.
Wired Editor-in-Chief Chris Anderson is leaving the magazine he's run since 2001 to go full-time on his startup, 3D Robotics, putting his career where his mouth has been for the last couple of years — he's been an increasingly vocal proponent of Maker culture and robotics, in Wired and elsewhere.
It's perhaps the end of an era at Wired, which had shifted its coverage further and further from its techno-counter-cultural roots toward a more TED-friendly, utopic technocapitalist bent with Anderson at the helm. (Wired covers this year so far almost exclusively feature white male entrepreneurs and robots. It seems fitting that Anderson is joining their ranks, as an actual white male robot entrepreneur.)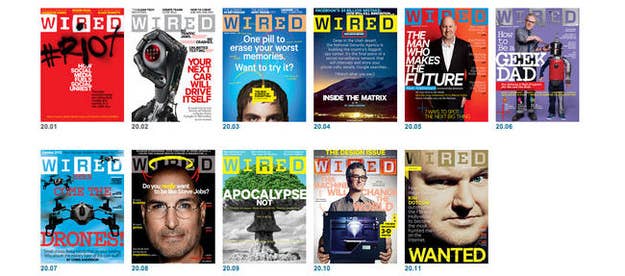 The official statement below:
Today Chris Anderson, editor in chief of Wired, announced that he will be leaving Condé Nast at the end of the year to become CEO of 3D Robotics, a company he cofounded several years ago. "This is an opportunity for me to pursue an entrepreneurial dream," Chris said. "I'm confident that Wired's mission to influence and chronicle the digital revolution is stronger than ever and will continue to expand and evolve."

Chris joined Wired as editor in chief in 2001. During his tenure, the magazine received eight National Magazine Awards, including the prestigious top prize for General Excellence in 2005, 2007 and 2009. In 2010, Adweek honored Wired as its Magazine of the Decade.

As with every brand that challenges the current times and predicts the future, Wired will now embark on the next phase of its quest to determine "what will matter." Please join me in thanking Chris for his extraordinary contributions to the Wired franchise. We wish him the best of luck in his new venture and look forward to naming his successor shortly.