The Real Reason Twitter Apologized For Suspending Journalist's Account
Twitter suspended Independent correspondent Guy Adams for tweeting an NBC exec's email. Now it's apologizing — but not for suspending Adams.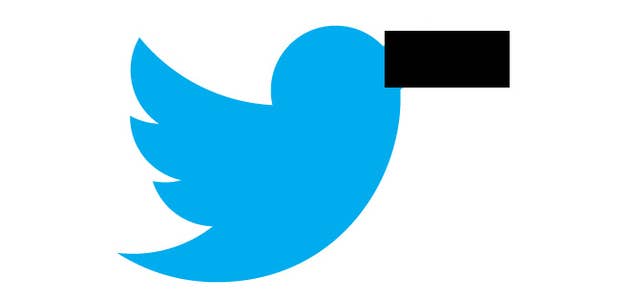 Twitter did something that upset a lot of people, particularly journalists: It suspended a journalist, Guy Adams, who was critical of NBC, its partner for the Olympics. The reason, according to Twitter, was that Adams tweeted the email address of an NBC executive, violating Twitter's rule against "posting another person's private and confidential information," and NBC filed a complaint. It turns out, though, as Twitter now admits, Twitter — or at least a member of its media team, given this tweet by Chloe Sladden — proactively alerted NBC to the violation and told NBC how to file the complaint that got Adams suspended.
In its blog post on the matter the only thing Twitter apologizes for is the latter aspect — proactively alerting NBC to Adams' tweet:
That said, we want to apologize for the part of this story that we did mess up. The team working closely with NBC around our Olympics partnership did proactively identify a Tweet that was in violation of the Twitter Rules and encouraged them to file a support ticket with our Trust and Safety team to report the violation, as has now been reported publicly. Our Trust and Safety team did not know that part of the story and acted on the report as they would any other. (emphasis mine)
Twitter is not apologizing for suspending Adams. In fact, in its lengthy explanation of "our approach to Trust & Safety and private information," it very much takes the position that it acted correctly and followed protocol in suspending Adams, reiterating again and again in its explanation that NBC received no special treatment in the way that Twitter enforced its rules. ("In all cases, whether the user is the head of a major corporation, a celebrity, or a regular user, we require a report to be filed at our abusive users webform...") Even Adams' reinstatement wasn't because Twitter bended the rules in favor of common sense or to bow to pressure. "Additionally, if we receive a notice from the complainant rescinding their original complaint, the account is unsuspended." Which is what happened — NBC rescinded its complaint and Adams' account was reinstated. In fact, Twitter frames the entire blog post as something in which it is following its rules to the T. ("We normally don't address matters pertaining to individual accounts for the privacy of the account, but here the relevant communications are now public.)" In other words, "No rules broken here, nope!"
This also neatly deals with the Justin Bieber problem — that Twitter didn't suspend Bieber for tweeting a teenager's phone number to his 4.5 million followers — because "we need a report from the person whose private information has been posted, or someone who is able to legally act on their behalf." (If no one reported it, Twitter can't do anything.)
The key point, for most critics of Twitter, turns on whether or not Gary Zenkel's email was "private information." Twitter's own rules state that "if information was previously posted or displayed elsewhere on the Internet prior to being put on Twitter, it is not a violation of this policy." And Zenkel's address was indeed on the internet before Adams posted it, in at least one location. So by a strict reading of that rule, Adams did not violate Twitter's private information policy. It was not, however, as Danny Sullivan of Search Engine Land shows, "widely available" on Google. And I can tell you that "widely available on Google" is the standard under which Twitter operated, unfairly or otherwise. (The underlying fuzzy logic is that otherwise I can post private information on my blog, then tweet it, then point back to my blog and then say it was on the internet before it was on Twitter.)
Obviously, if Twitter's not going to follow its own published rules to the letter, it should update them to reflect whatever rules it will follow, even if it is, "We reserve the right to do whatever we want." (It doesn't have to. It owns the network. It makes the rules. But it should follow its own rules if it wants users to trust it.)
Either way, Twitter admits no wrongdoing on this point:
We've seen a lot of commentary about whether we should have considered a corporate email address to be private information. There are many individuals who may use their work email address for a variety of personal reasons — and they may not. Our Trust and Safety team does not have insight into the use of every user's email address, and we need a policy that we can implement across all of our users in every instance.
So why bother apologizing at all? Well, notice the one thing it repeats again and again and again.
"We do not proactively report or remove private information on behalf of other users, no matter who they are."

"As I stated earlier, we do not proactively report or remove content on behalf of other users no matter who they are."

"We should not and cannot be in the business of proactively monitoring and flagging content, no matter who the user is — whether a business partner, celebrity or friend."
Quite simply, Twitter never wants to be responsible for pro-actively monitoring content. That's why it requires reports for every violation. That's why it keeps emphasizing it was following the rules. That's why it's apologizing. It wants the precedent that this has set — monitoring a tweet and then acting upon a violation — to be erased, because it wants never to have that responsibility on its hands, no matter who asks, whether it's a celebrity or corporate partner, or perhaps more crucially, the government. So as far as Twitter is concerned, potentially screwing up that precious arrangement is really the only thing it did wrong. And it's real sorry about that.