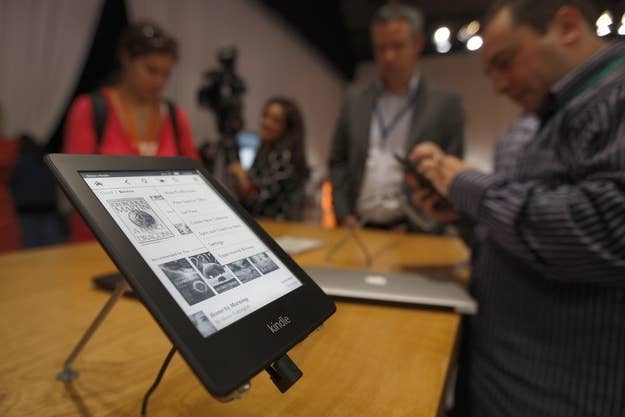 An ereader is not a tablet. A tablet is a bright, glowing rectangle filled with pixels that that can become a million different things: a long movie, a colorful magazine, a tiny drum kit, a type writer, Facebook, a terribly distracting game, whatever. An ereader is a dedicated device that does its best to mimic paper. It is for one thing: reading. And reading books on soft, comfortable paper is so much nicer than staring at a giant light bulb for a couple of hours, especially at night. An ereader is a luxury, but one that's more affordable than ever, which makes it a perfect gift — especially for older people who normally hate technology. And the Kindle Paperwhite is the ereader to buy.
As far as I'm concerned, Amazon's ereaders are the only ones to get. Amazon has the most expansive, most mature and most dominant ebook platform — meaning its selection runs a bit a deeper, its prices tend to run a bit lower and it's the most likely to survive long term, so you're not stuck with hundreds or thousands of dollars worth of books for a dead reading platform. Also, unlike Barnes & Noble's Nook (the only other ereader worth considering), Amazon has a larger ecosystem that Kindle slots into, so there are side benefits — if you have a Prime account, you can borrow books for the Kindle for free.
While Amazon has a Kindle that's just $70, if you really care about the person you're buying it for, the $120 Kindle Paperwhite is tops, and one of the biggest generational leaps for ereaders in some time: It has a front-lit screen, for reading in bed; a white e-ink display that feels more like paper; and a higher resolution display with more contrast than before, so text looks nicer. Oh, and it holds 1,000 books.
It's my favorite gadget that I've purchased all year, and I think whomever you buy it for will like it just as much as I do. You know, if they're into reading. Otherwise, maybe buy them a cool action figure?