Beyoncé As Foxxy Cleopatra Is The Most Oscar-Worthy Performance Of All Time
Award season is upon us. How about we finally honor the greatest performance in movie history?
To whom it may concern at the Academy of Motion Picture Arts & Sciences... I'm sure you had plenty of fine reasons for not giving Ms. Beyoncé Knowles the 2002 Best Actress Oscar for her groundbreaking portrayal of Foxxy Cleopatra in Austin Powers In Goldmember. But it's about time you reconsider, sugar. Because Beyoncé had one of the greatest acting performances of all time. First of all, Academy, do you remember this luscious and beautifully round head of hair?
Do you remember how it bobbed and swayed?
Do you remember how it literally shook the earth?
Are you just going to ignore this groundbreaking transformation, Academy?
Could any of the other dusty actresses you nominated rock these golden hoop earrings and curls?
Could Nicole Kidman sway her head like this, Academy? Could Catherine Zeta-Jones or Renée Zellweger?
How about this introduction, Academy? Could any other actress match this sass and style?

Could they match these subtle neck movements?
How many actresses could hold their own against esteemed actor Mike Myers, Academy? How many actresses could look this fabulous next to a man with such grace and style? Are you aware, Academy, that this fine actress was only 19 when she accepted this role?
Do you realize that this face... this flawless, beautiful face... is the face of an untrained, 19-year-old actress?
DO YOU REMEMBER THE POWERFUL PERFORMANCE SHE DELIVERED, ACADEMY?
DO YOU REMEMBER THIS LINE, DELIVERED WITH SUCH PASSION AND BEAUTY, IT BROUGHT WHOLE THEATERS TO TEARS?
Are we just going to ignore that Beyoncé flawlessly transformed from this look...
To this... And to this? ALL IN THE COURSE OF ONE 90-MINUTE FILM, ACADEMY.
ARE WE JUST GOING TO IGNORE THESE STANK FACES?
Do you remember these faces??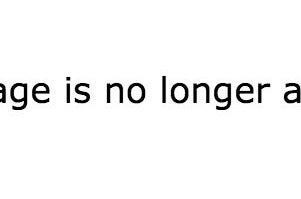 ARE YOU TELLING ME THIS WENT UNNOTICED?

Do you remember this line?
Are you telling me, honestly, that you're going to ignore this deft movement?
Do you remember how she screamed, Academy?
How she tilted her head like this?
Because we remember, Academy. We remember this fabulous actress's performance, and how you let her down.
And it's about time you give her the recognition she deserves.
THANK YOU AND GOD BLESS BEYONCÉ KNOWLES.