17 Pictures Of Paula Deen In Food Ecstasy
It's Thanksgiving, ya'll. May we enjoy our holiday feasts as much as Paula Deen enjoys literally everything she eats.
1.
Eating mac 'n' cheese.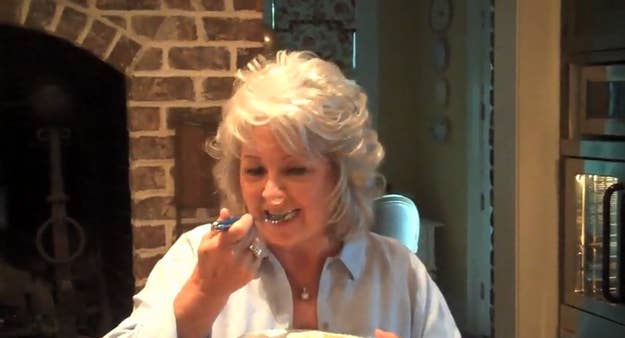 2.
Eating deep-fried turkey.
4.
Eating a cheeseburger made of Krispy Kreme donuts.
5.
Eating peach cobbler.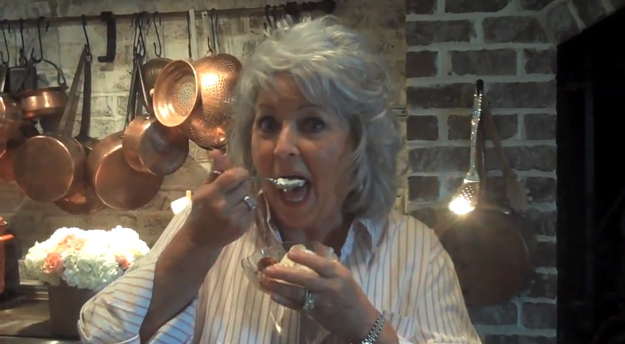 7.
Eating a burger.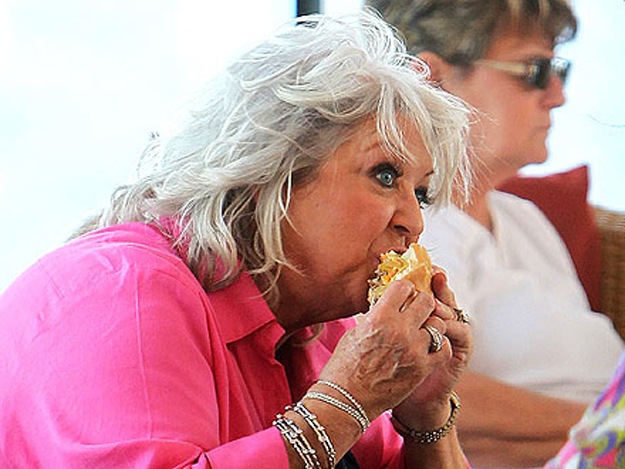 8.
Eating buttered biscuits.
10.
Eating baked sweet potato balls.
13.
Eating a caramel apple.
14.
Eating a chocolate dipped donut.
15.
Eating a cookie sandwich?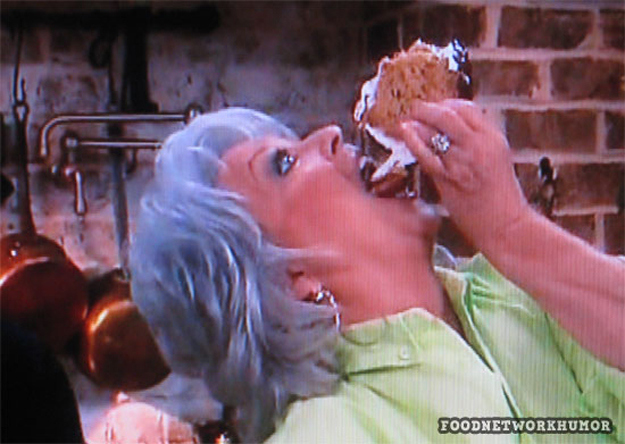 16.
Eating a buttered waffle with chili and sour cream on top.
17.
Eating a sandwich made of lasagna and garlic bread.
Happy Thanksgiving, Paula Deen. Please chew slowly.