moodboard / Getty Images

Disney

Disney

Disney

Disney

Disney

Disney

Disney

Disney

Disney

Disney

Disney

Disney

AND-ONE / Getty Images

danekalbo / Getty Images

danekalbo / Getty Images

joannawnuk / Getty Images

joannawnuk / Getty Images

David Pimborough / Getty Images

David Pimborough / Getty Images

LianeM / Getty Images

LianeM / Getty Images

Igor_Aleks / Getty Images

Igor_Aleks / Getty Images

dias46 / Getty Images

dias46 / Getty Images

Osuleo / Getty Images

heckmannoleg / Getty Images

AndreaAstes / Getty Images

AndreaAstes / Getty Images

karandaev / Getty Images

karandaev / Getty Images

Fodor90 / Getty Images

Fodor90 / Getty Images

Ambrusphoto / Getty Images

Ambrusphoto / Getty Images

Daniela Pelazza / Getty Images

Daniela Pelazza / Getty Images

RyanKing999 / Getty Images

RyanKing999 / Getty Images

Zurijeta / Getty Images

ze_pedro / Getty Images

ze_pedro / Getty Images

Serg_Velusceac / Getty Images

Serg_Velusceac / Getty Images

Zoonar RF / Getty Images

Zoonar RF / Getty Images

Lux_D / Getty Images

Lux_D / Getty Images

Digital Vision / Getty Images

Digital Vision / Getty Images

Zoonar RF / Getty Images

Zoonar RF / Getty Images

Fuse / Getty Images

Ysbrand Cosijn / Getty Images

iemoji

iemoji

iemoji

iemoji

iemoji

iemoji

iemoji

iemoji

iemoji

iemoji

iemoji

iemoji
We Know How Often You Shampoo Your Hair
You like consistency in your routine, and can't resist that bottle of your favorite shampoo. You've been told that shampooing daily isn't necessary, but aren't worried about what other people think. You honestly don't feel like yourself if you don't get that daily fix of shampoo!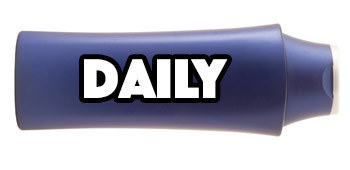 OK, you've found some type of balance between shampooing too often and not enough. Your hair is looking healthier than ever. Just make sure that you're avoiding sulfates!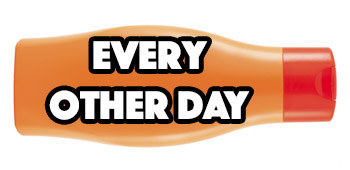 Nice hair honey. Not shampooing too often is hella working for you. Your hair look fabulous and smells great. Why? Because of those natural oils!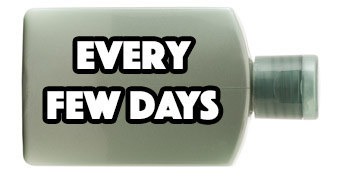 Shampooing once a week does your hair well, seriously, it looks incredible. Honestly though, you don't get too bent out of shape if your hair goes a few days longer without being shampooed. You can't be bothered with schedules, you're more of a "I shampoo my hair whenever I feel like it" kind of person.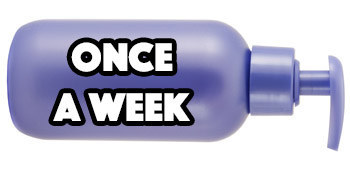 You got:

Every Other Week
You're hair is pretty hot, and you've got an amazing collection of products that keep it both silky, clean, and healthy without needing to shampoo too frequently. Just watch out for that day after shampoo hair, it can be kinda brutal.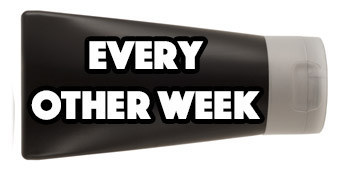 You don't shampoo at all. Either because you hate the stuff, or have hair so perfect that it doesn't require any maintenance whatsoever. Either way, own it!