Ranging from surprisingly sympathetic to unspeakably cruel, here are 19 of the most memorable villain quotes from television and movies.
Submissions have been edited for length and/or clarity.

1.
"When Count Rugen expressed his (ultimately unproven) doubts about Inigo Montoya's ability to complete his quest for vengeance in The Princess Bride."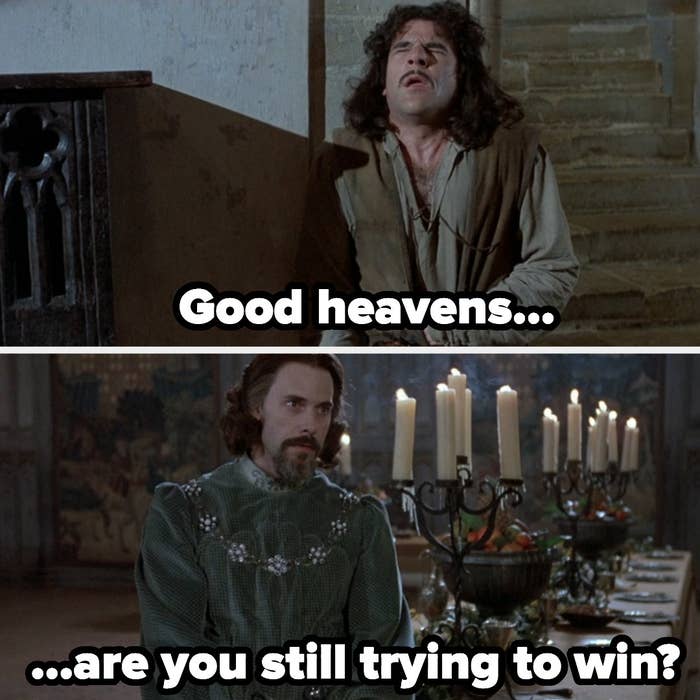 2.
"When Azula put Long Feng in his place in Avatar: The Last Airbender."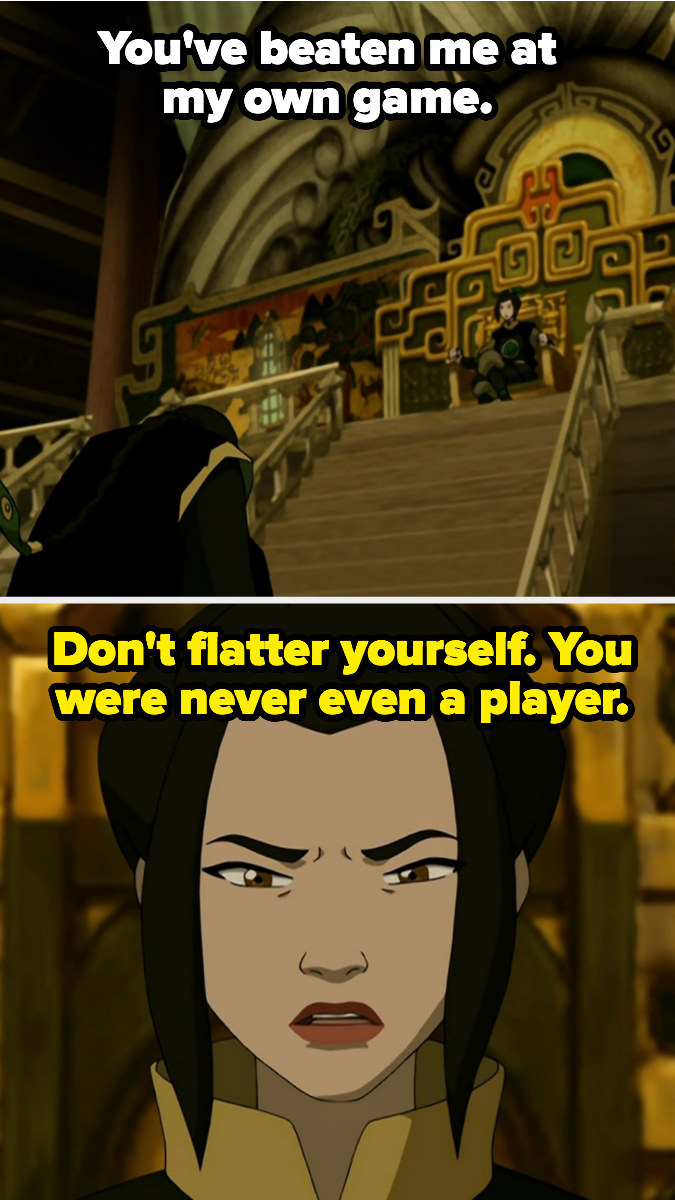 3.
"When Killmonger offered his poignant final words to King T'Challa after his defeat in Black Panther."
4.
"When Ramsay Bolton Ramsay Bolton'd all over Theon's hopes and dreams in Game of Thrones."
5.
"When Tywin dispensed some zoological advice to Jaime, all while butchering a stag, because, of course, that's what Tywin was doing, on Game of Thrones."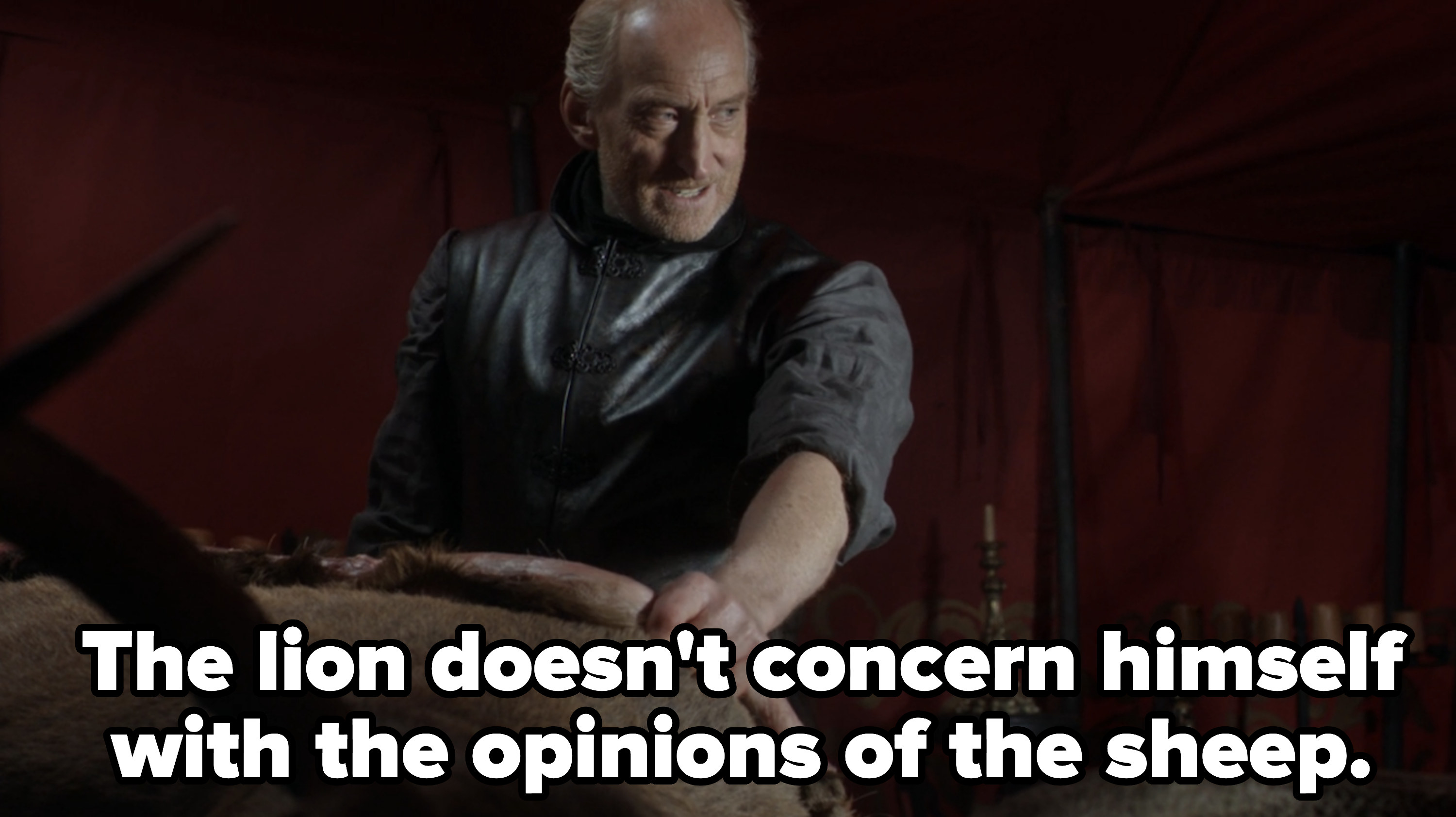 6.
"When General Bison informed Chun-Li that the day he invaded her hometown and killed her father didn't make much of an impression on him in Street Fighter."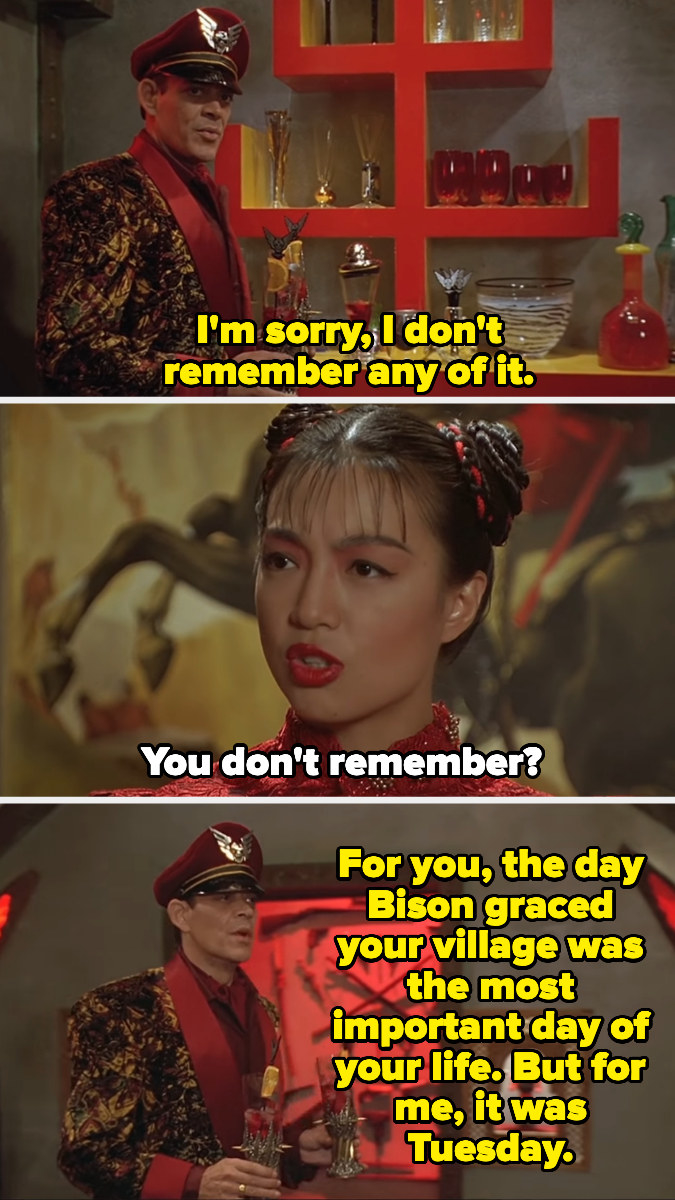 7.
"When Thanos believed he was one step ahead of the heroes in Avengers: Endgame."
8.
"When Ronan looked through his mental murder Rolodex and came up empty re: Drax's family in Guardians of the Galaxy."
9.
"When Homelander made this horrifying clarification after he threatened to harvest Queen Maeve's eggs against her will in The Boys."
10.
"When the warden outlined his concerns to Luke in Cool Hand Luke."
11.
"When One/Henry/Vecna performed a vicious monologue for Eleven about how he became a monster in Stranger Things."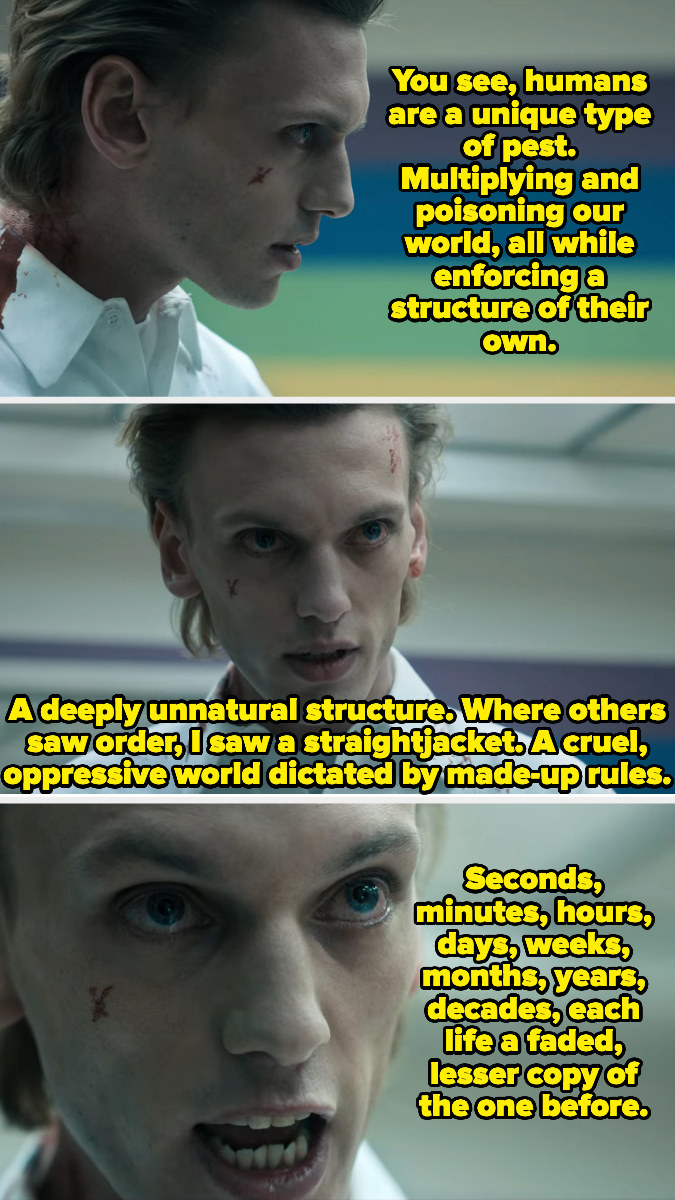 12.
"When Bane politely informed Batman that as far as being dark and spooky goes, he was outmatched, in The Dark Knight Rises."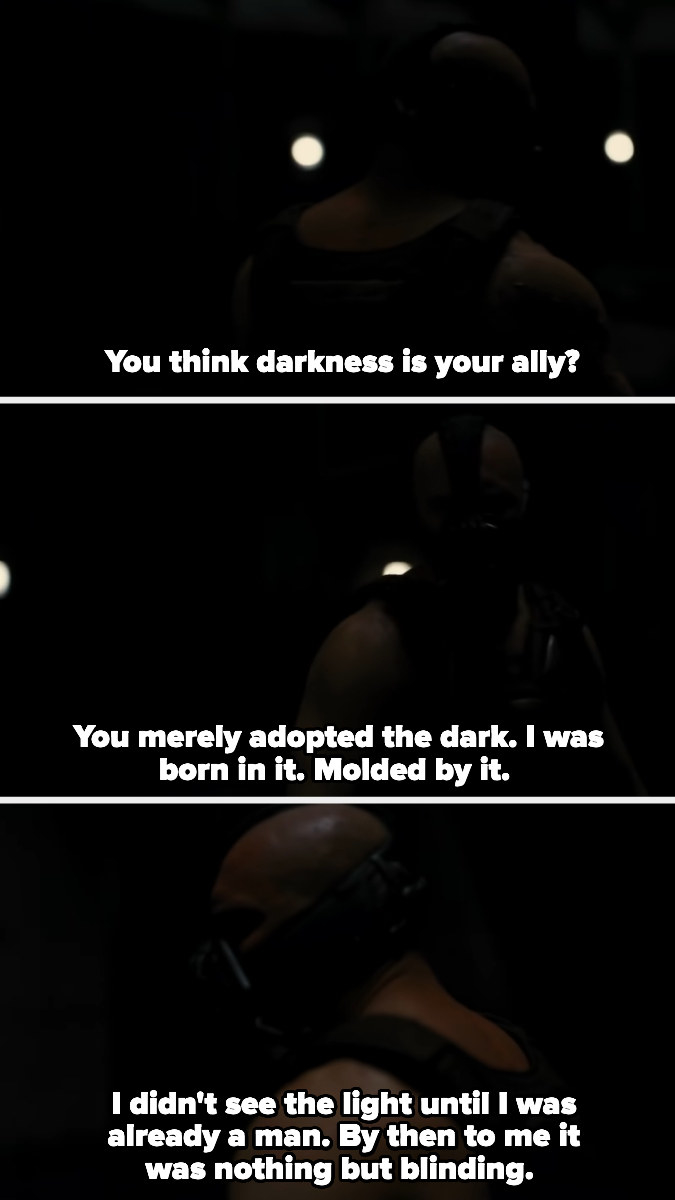 13.
"When Landa obliquely threatened Shosanna while they were at dinner..."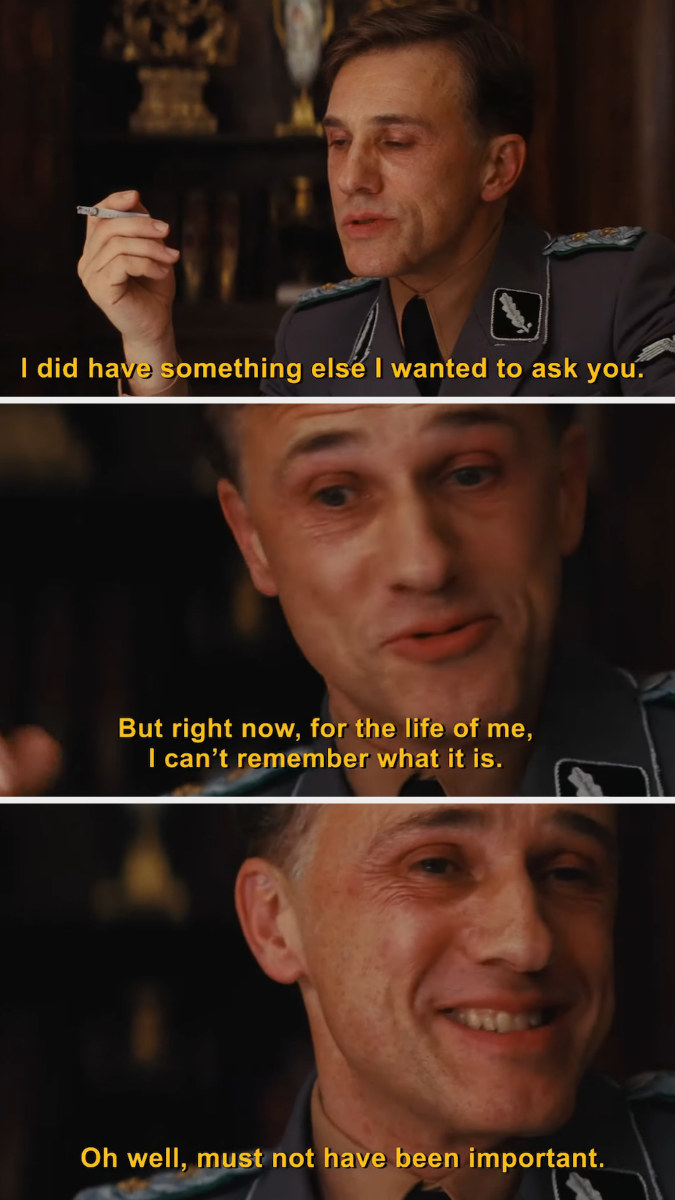 "...followed by him extinguishing his cigarette in a strudel in Inglourious Basterds."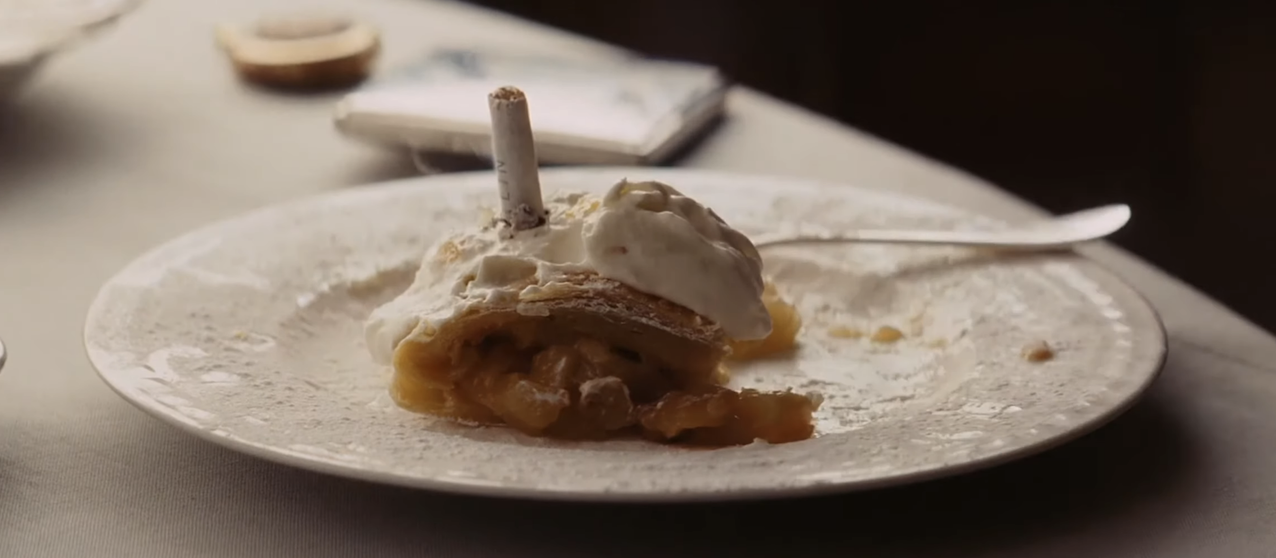 14.
"When Syndrome distilled his villainous monologue into just eight words during The Incredibles."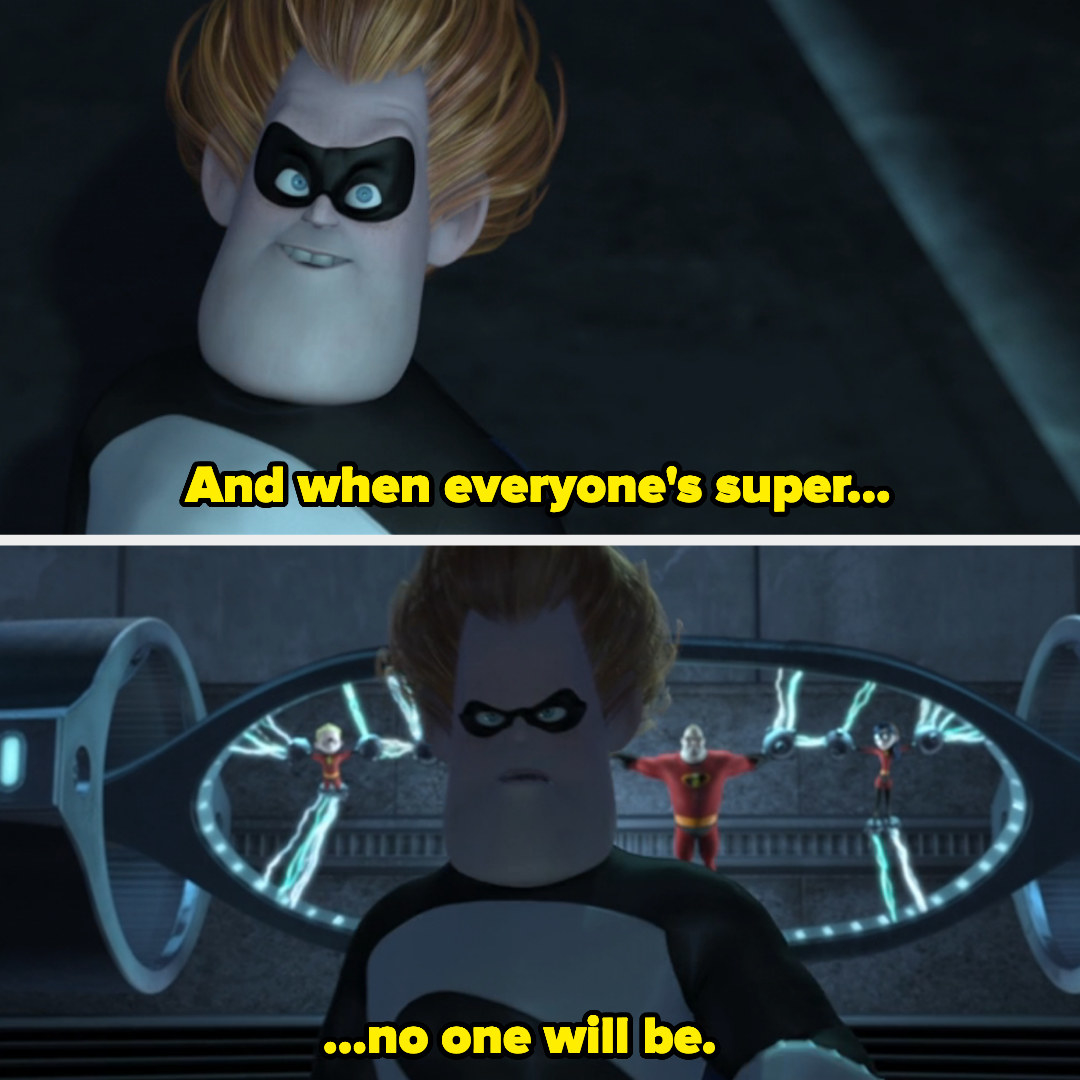 15.
"When Commodus asked this rhetorical question in Gladiator."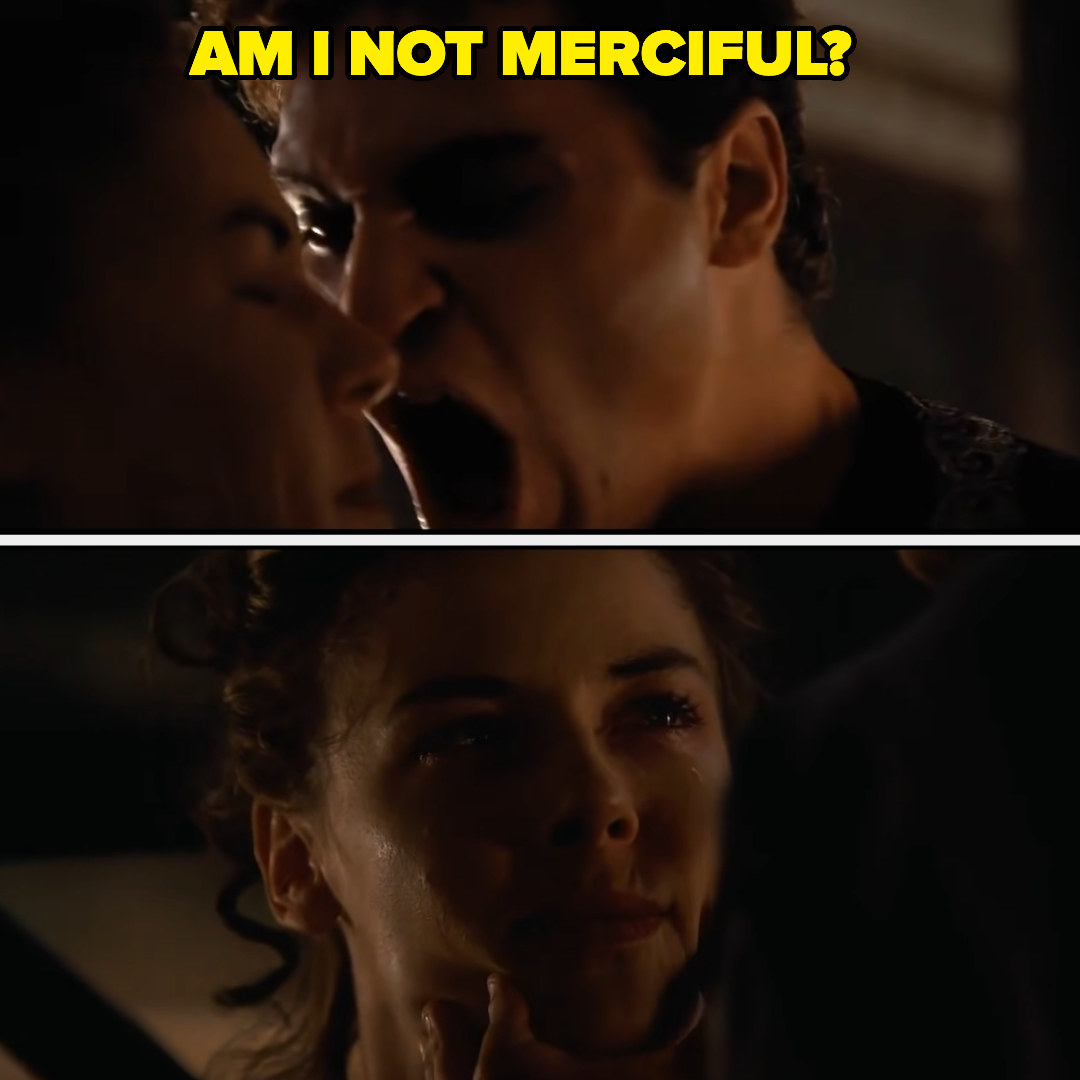 16.
"When Lord Farquaad offered these inspiring words to his potential champions in Shrek."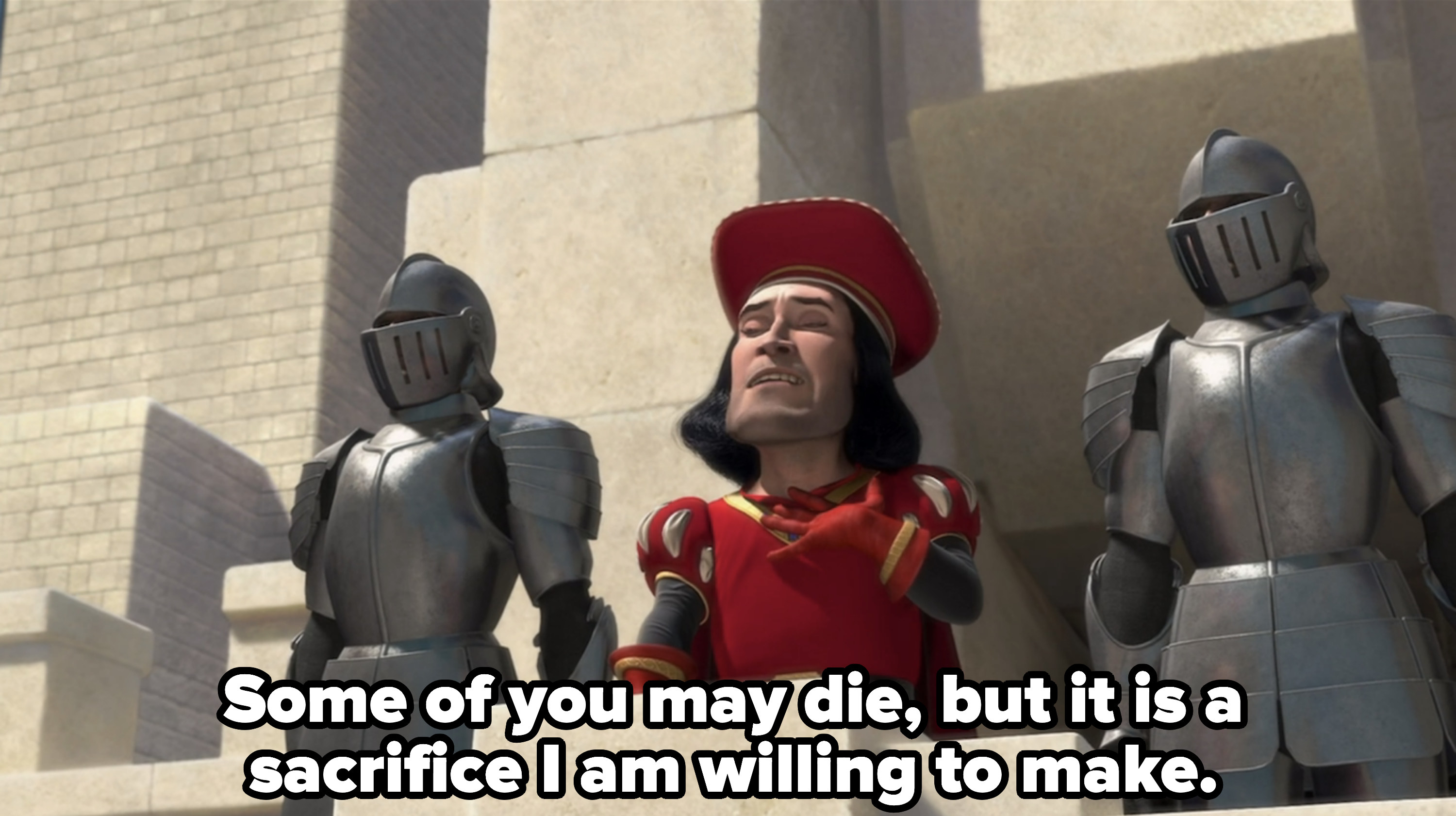 17.
"When Omni-Man gave Mark the world's worst father-to-son lecture after slaughtering a bunch of people to make a point in Invincible."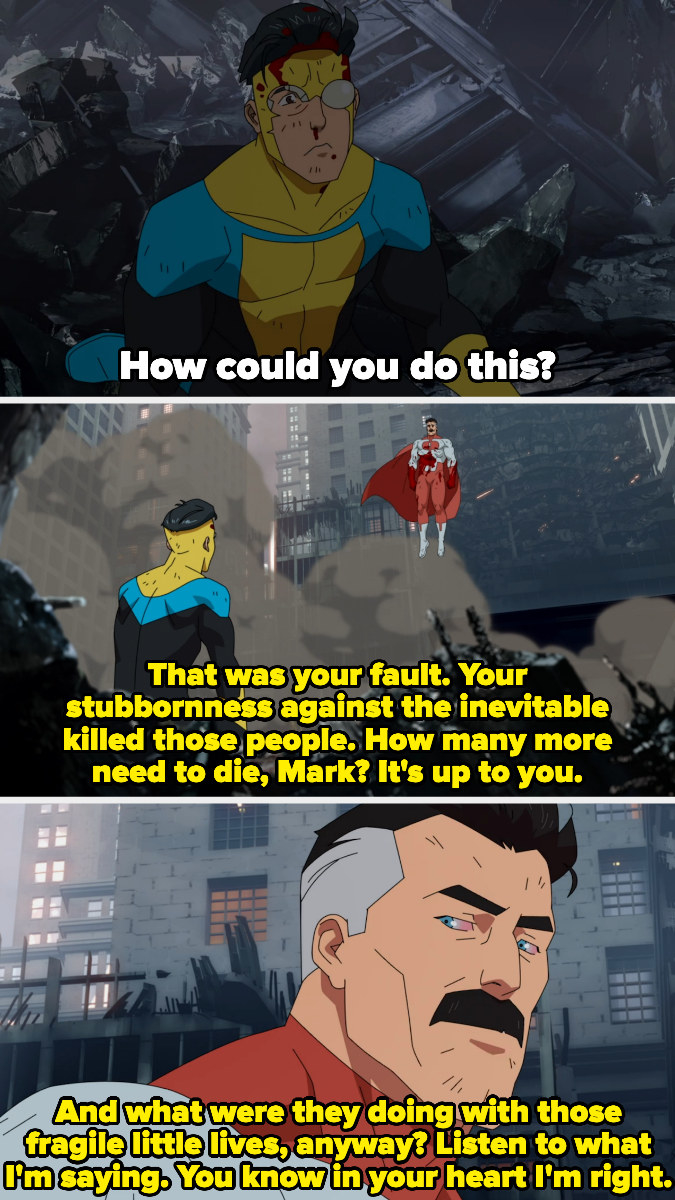 18.
"When Walter White told his wife not to worry about him in the most terrifying manner possible on Breaking Bad."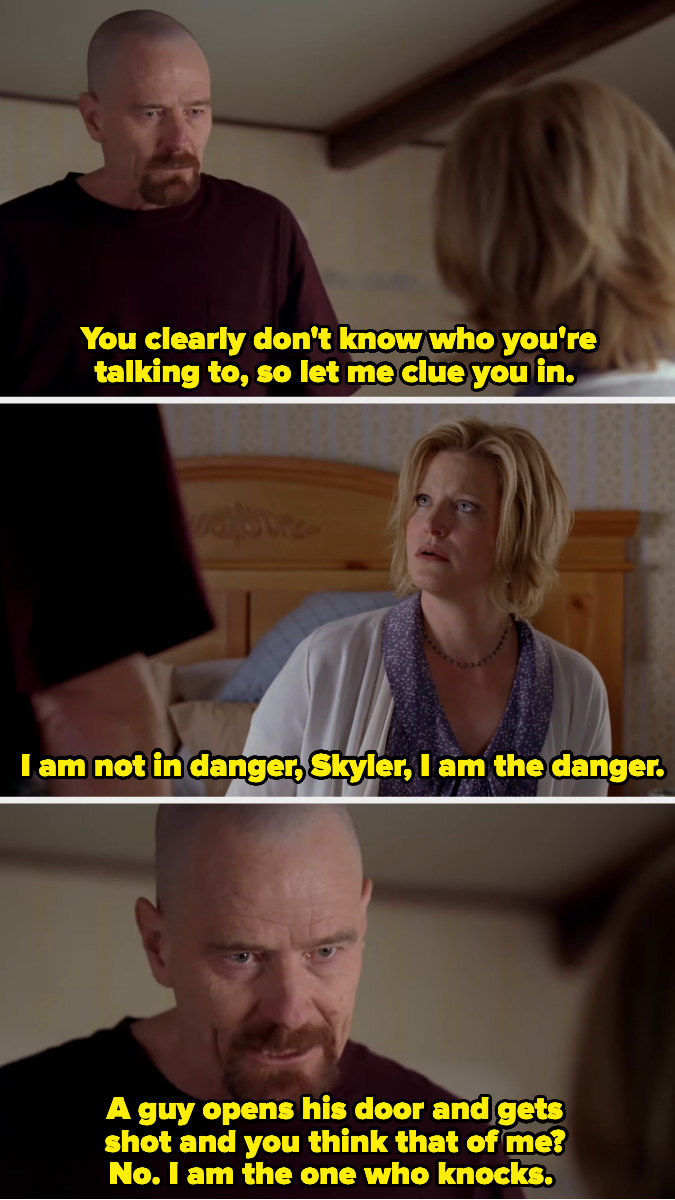 19.
And finally: "When Hannibal Lecter delivered the villainous line to end all villainous lines in The Silence of the Lambs."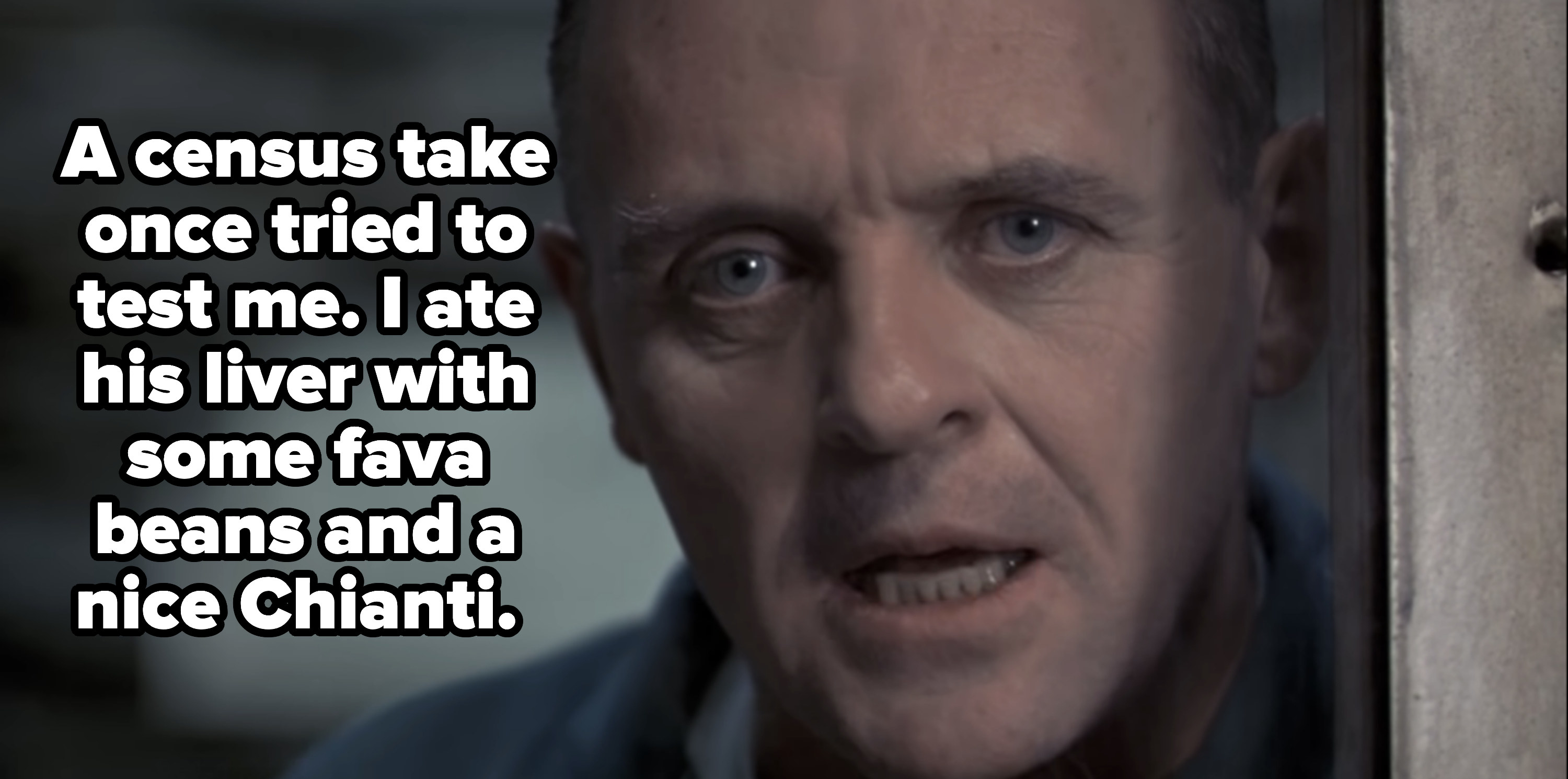 Which villainous lines or monologues always send a shiver up your spine? Tell us about them in the comments!