Folks, it's back.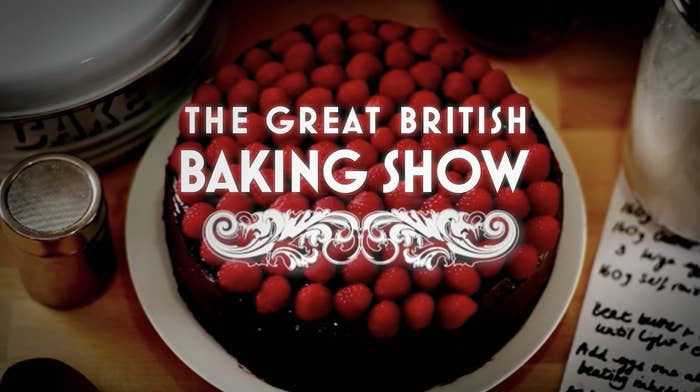 The Great British Bake Off — perhaps better known in the US by its Yankee alias, The Great British Baking Show* — has graced us with yet another glorious season of breads, cakes, and the triumph of the human spirit.
Bake Off has a reputation for being a warm, comforting show, and rightfully so, but anyone who's clutched a pillow to their chest and watched Britain's best amateur bakers make logic-defying masterpieces under the watchful gaze of a blue-eyed madman while soaring orchestral music plays in the background knows that it can be just a lil' bit nerve-racking too.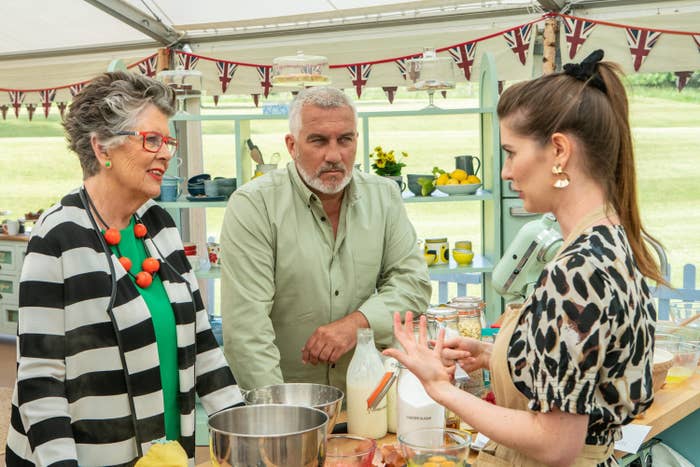 It's this tension between complete peace — "everyone loves each other! that mousse will definitely set!" — and utter chaos — "if that mousse doesn't set, it will break me in a way that a year and a half in a pandemic hasn't managed to yet" — that makes GBBO such a perfect show. These elements go together like jam and scones, or Noel Fielding and opportunities to dress up in the opening sketch.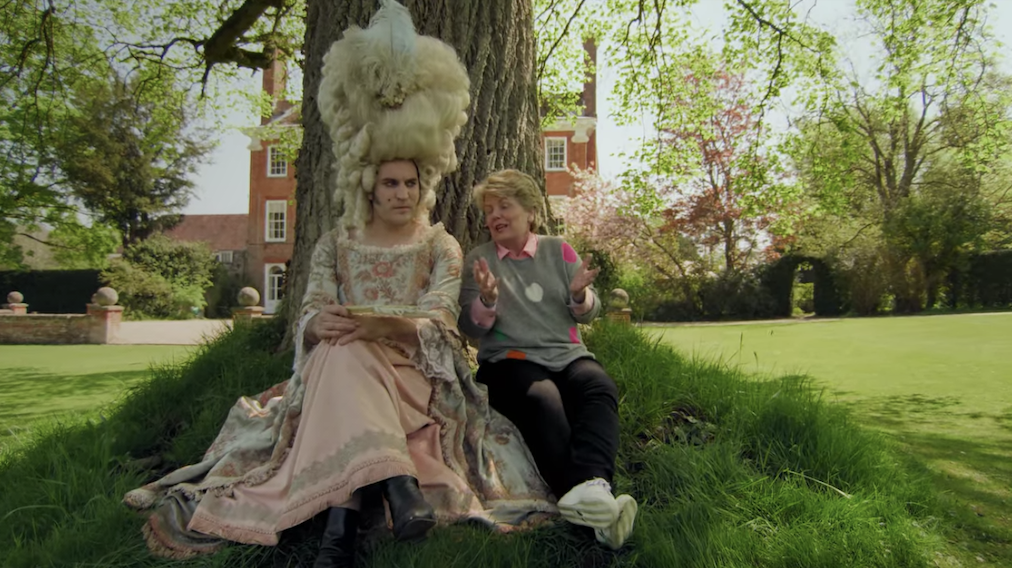 That's why I've decided to break down each episode of this season into its most gloriously delightful moments...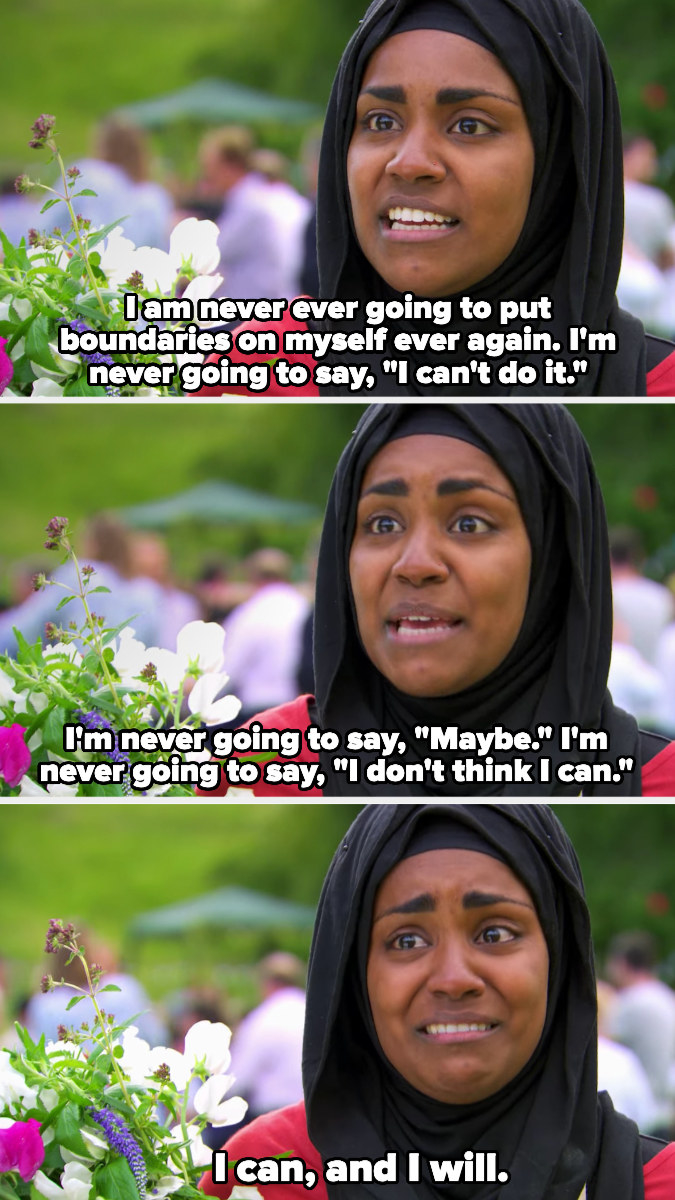 ...and its most severely anxiety-inducing ones.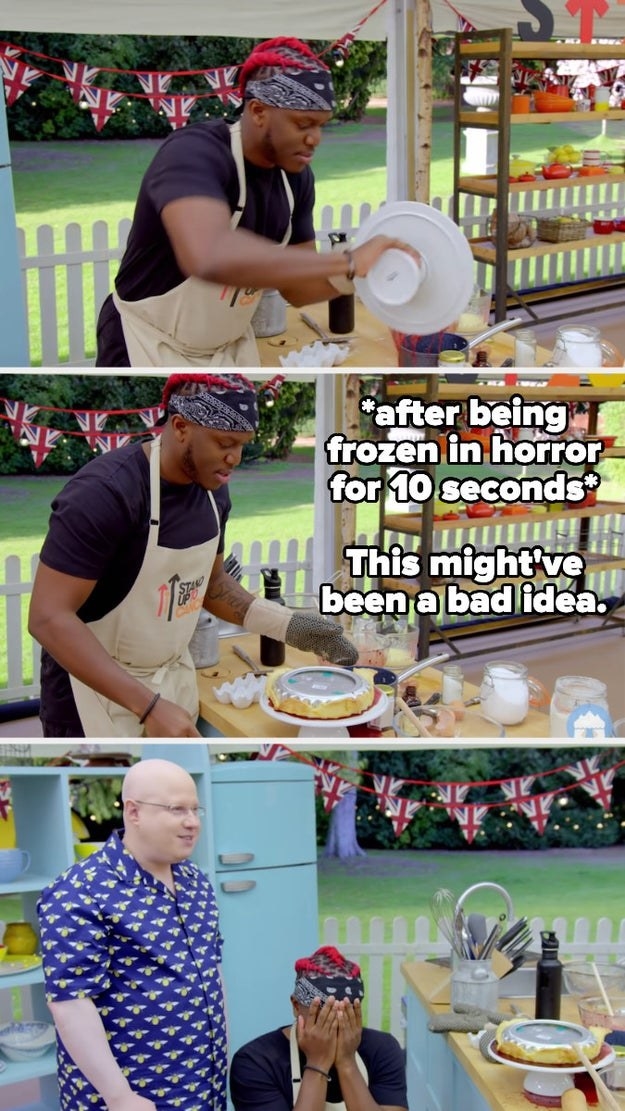 Our journey begins with Cake Week. With that, may I present 13 absolutely adorable moments from this week's Great British Bake Off, plus 11 nail-bitingly stressful ones.
Warning: Spoilers (and potential emotional turmoil) ahead.
1.
DELIGHTFUL: The opening sketch, featuring judges Paul Hollywood and Prue Leith, along with hosts Noel Fielding and Matt Lucas, singing a country song about baking.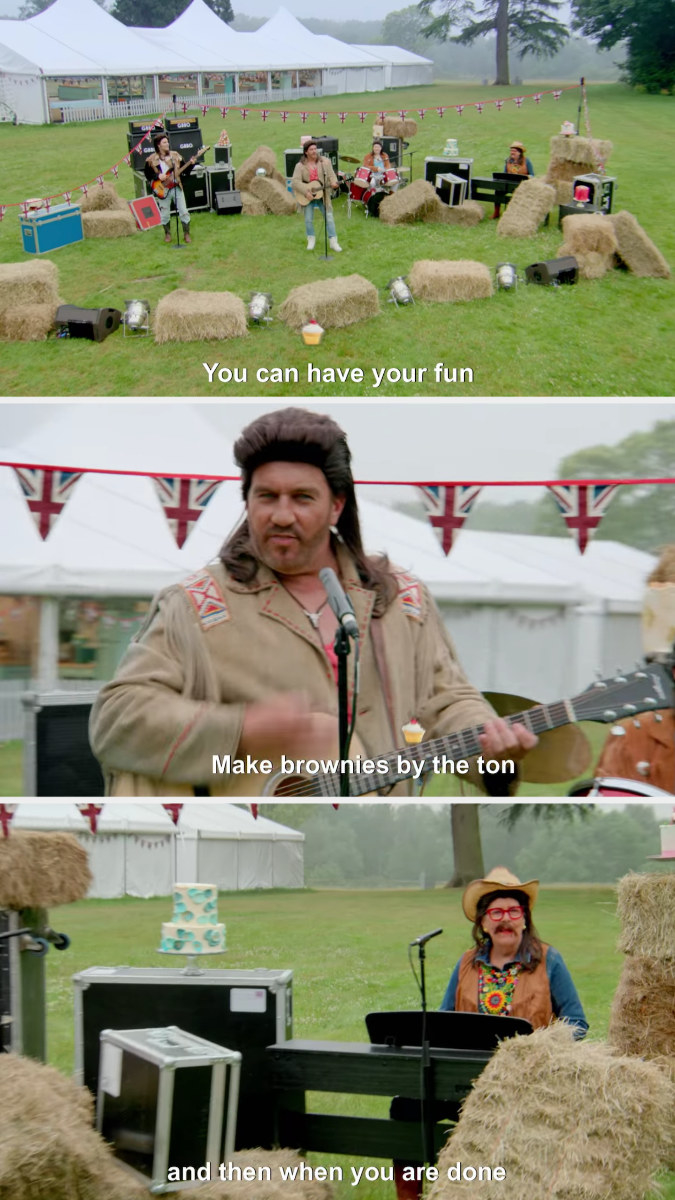 I mean, this is just good old-fashioned fun.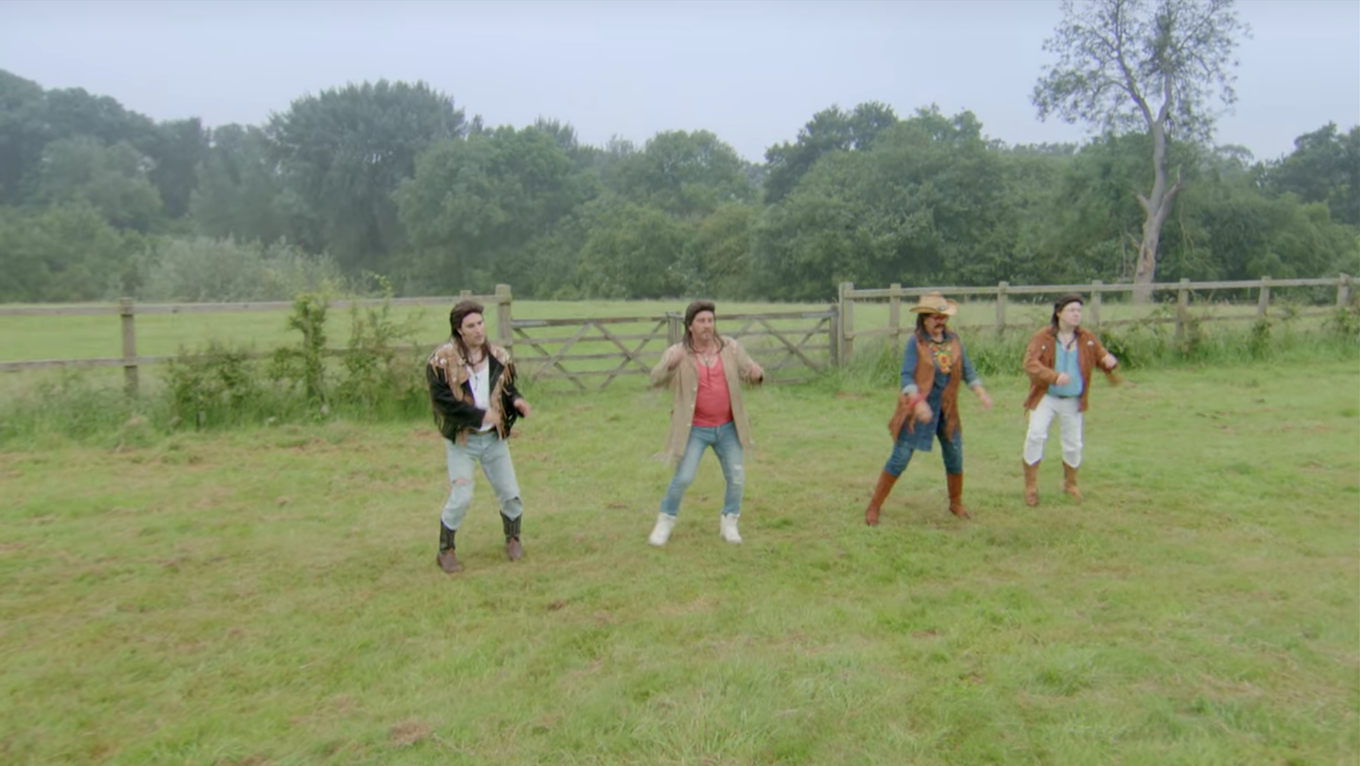 Signature Challenge: Mini Rolls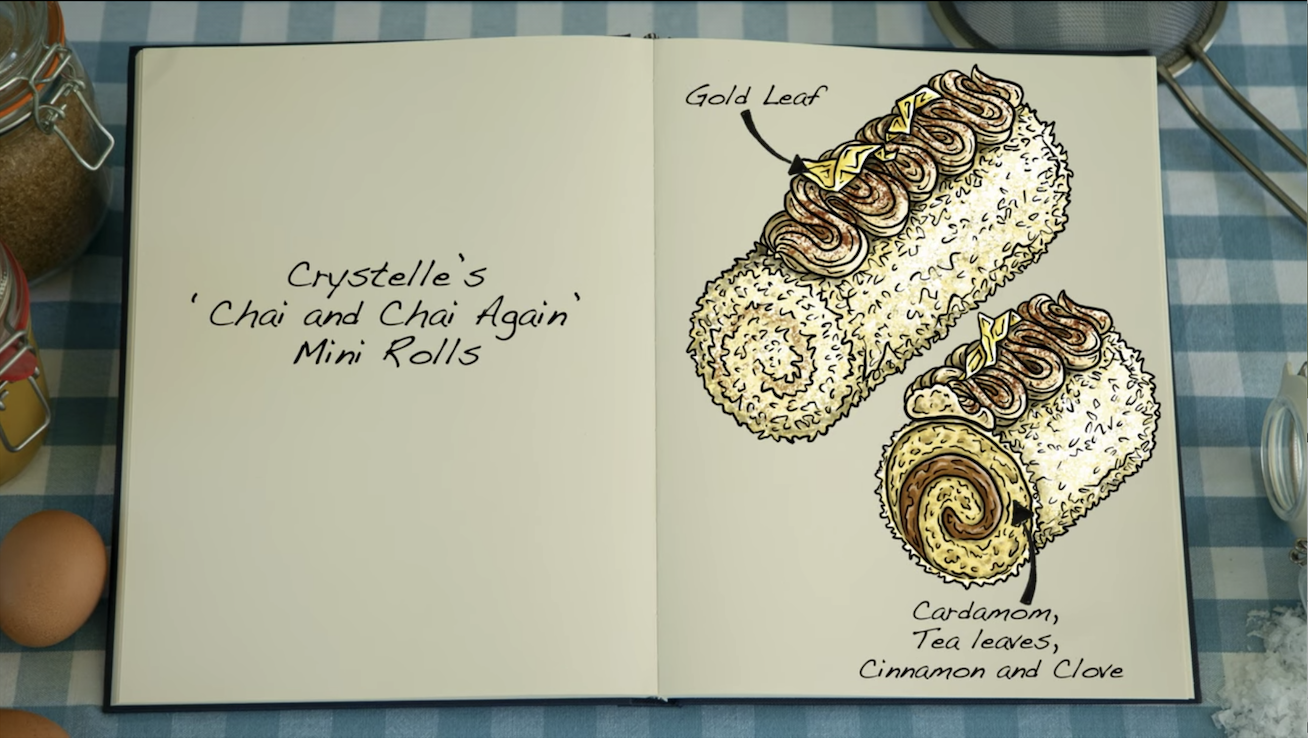 2.
DELIGHTFUL: Jürgen's whole deal.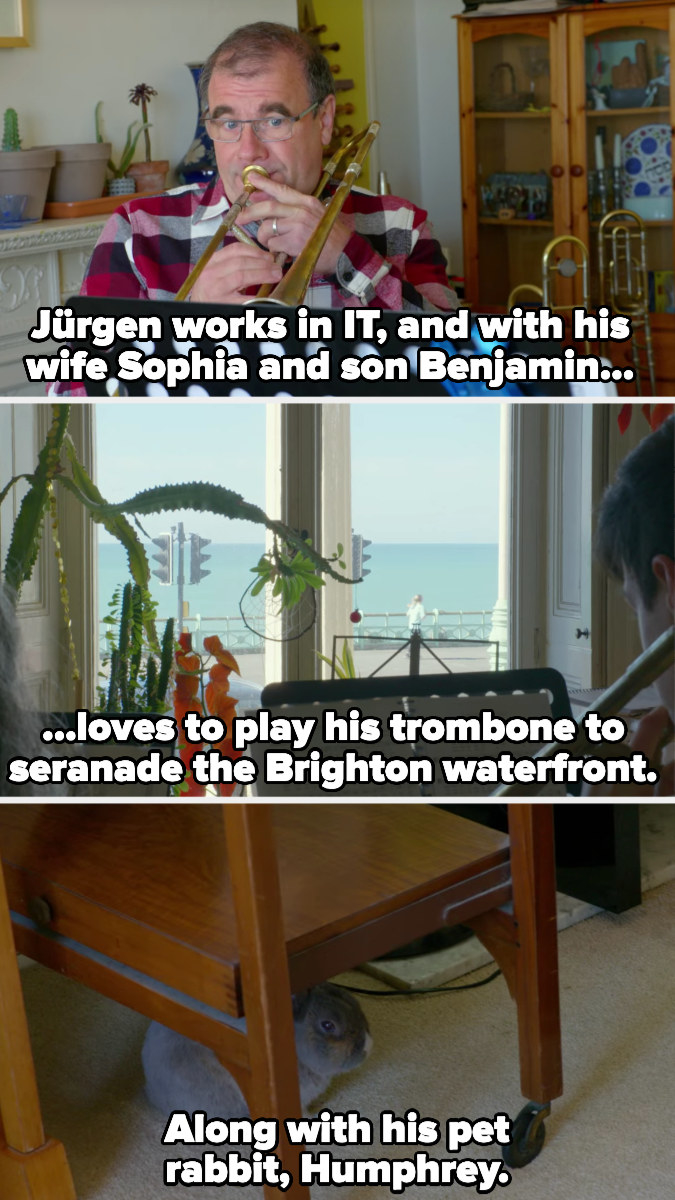 3.
STRESSFUL: When Matt Lucas serenaded the exceptionally patient Jürgen with the German-language version of The Flintstones theme song.
4.
DELIGHTFUL: When we learned that Tom and his family run the quaintest possible business.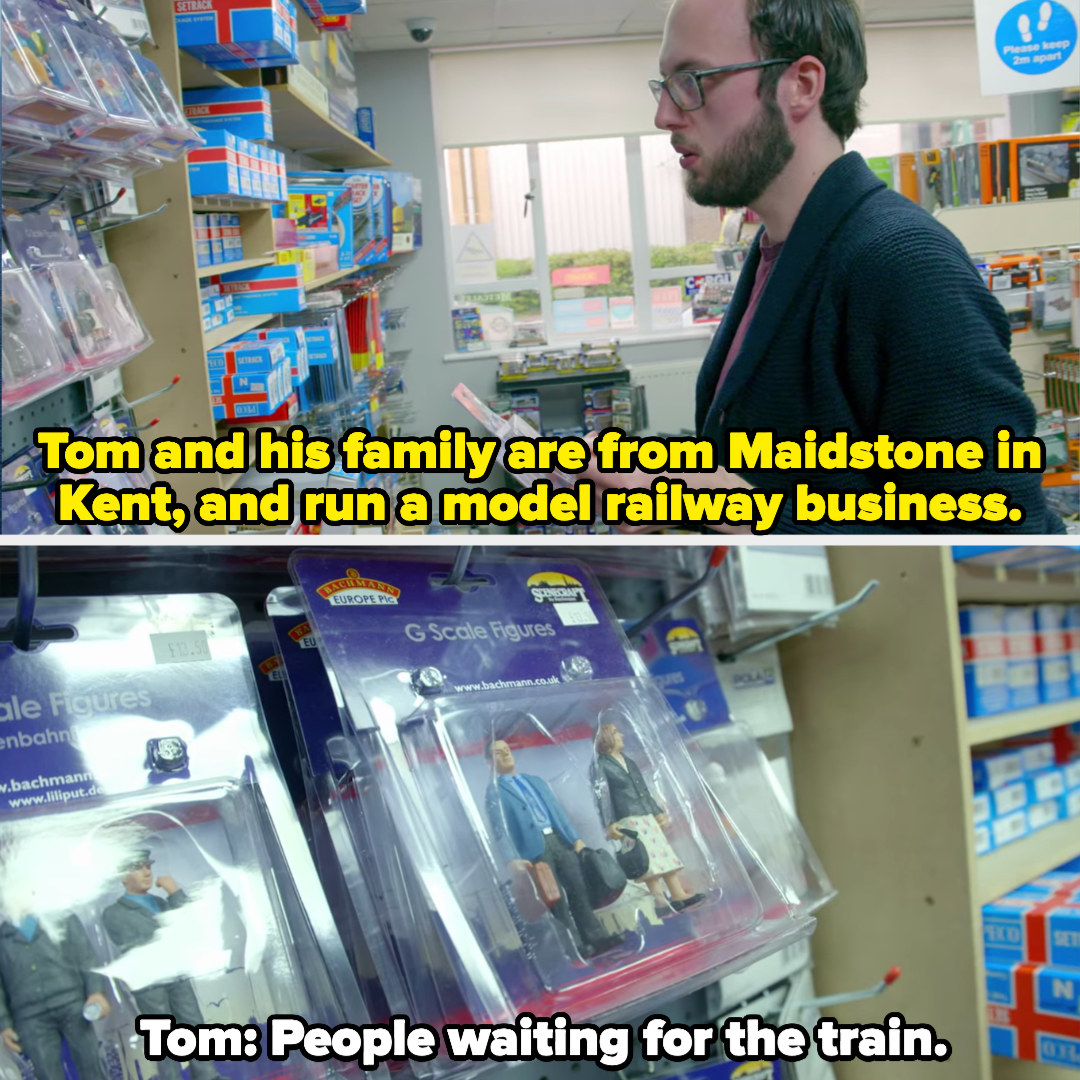 5.
STRESSFUL: When the bakers rolled their cakes and fillings, and therefore put their fate in the cruel hands of the sponge gods.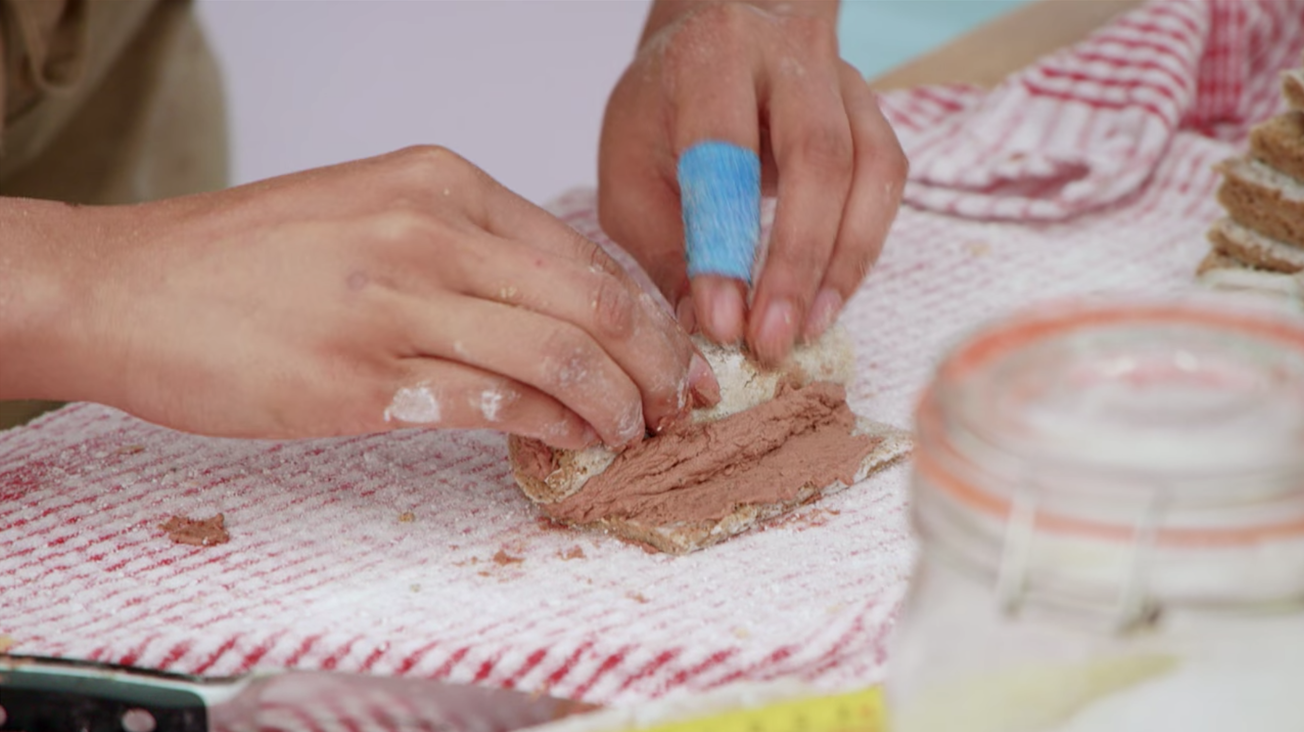 6.
DELIGHTFUL: The immediate rapport between Prue and her contestant doppelgänger, Maggie.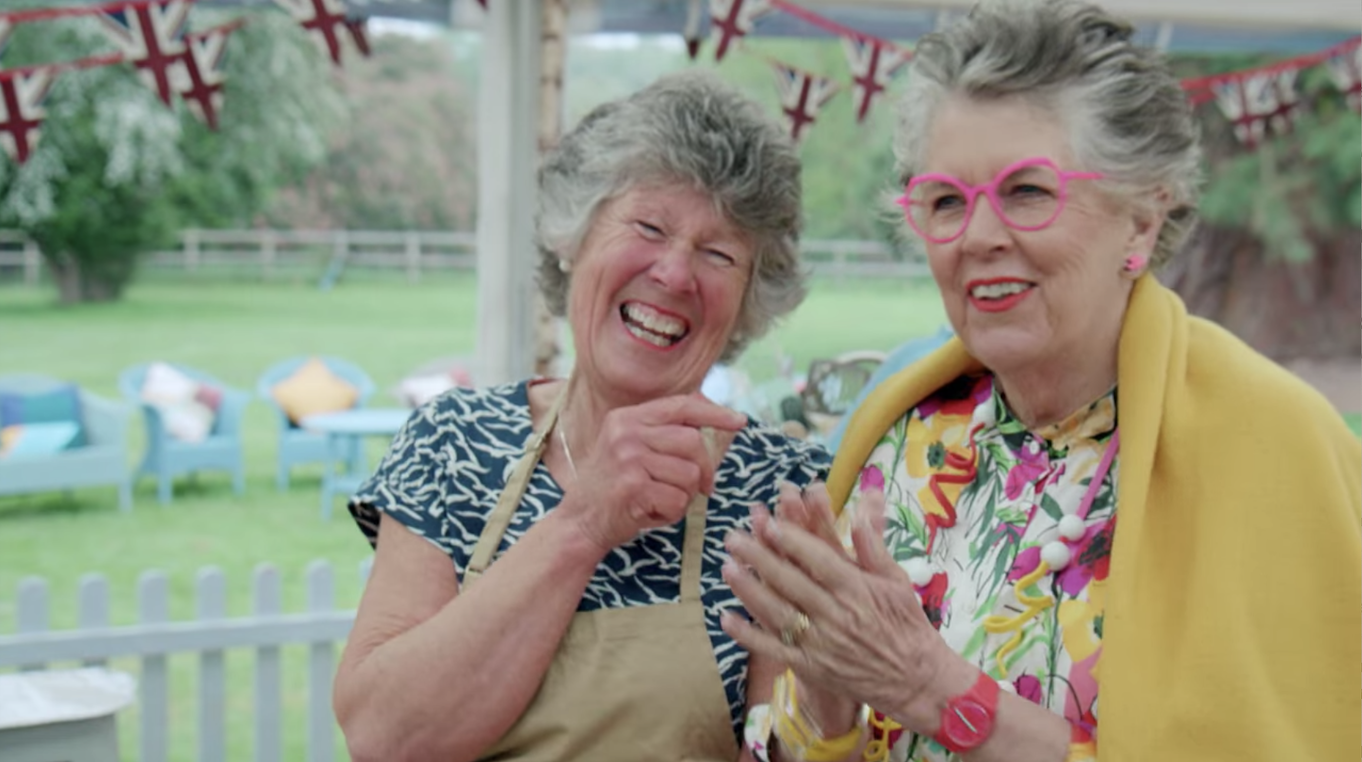 7.
STRESSFUL: When George mistimed his bake and rolled a warm sponge, resulting in a finished product that Prue described as "pudding."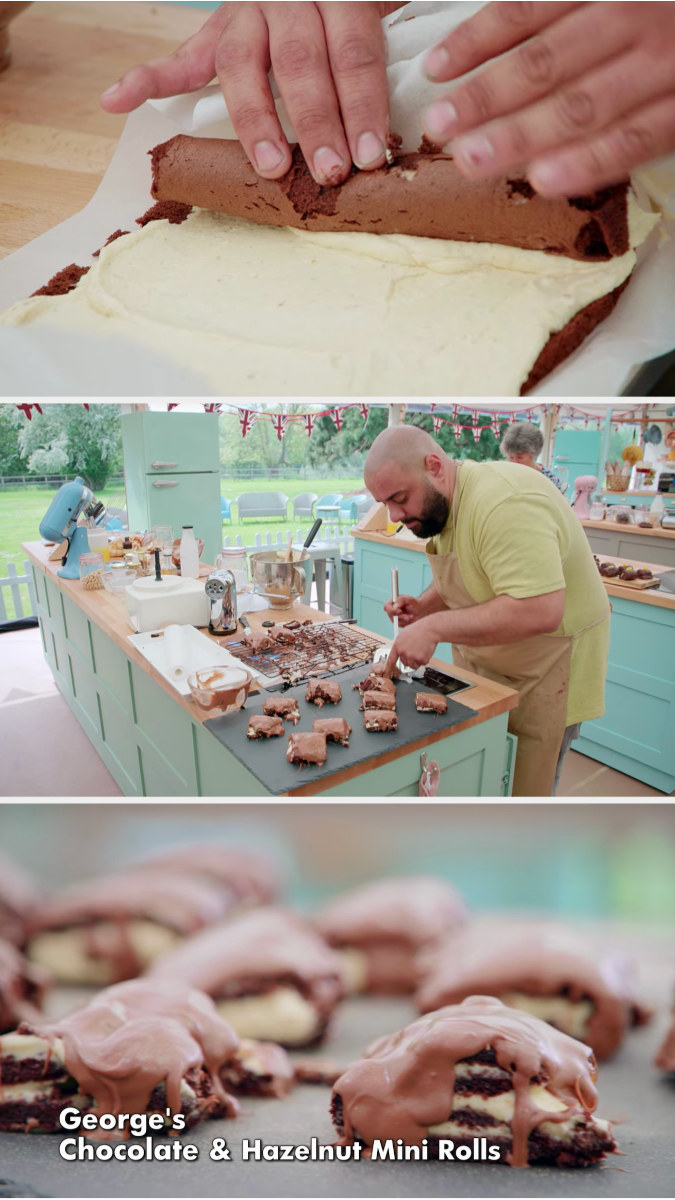 8.
STRESSFUL: When the same sad fate befell Lizzie's caramel mini rolls.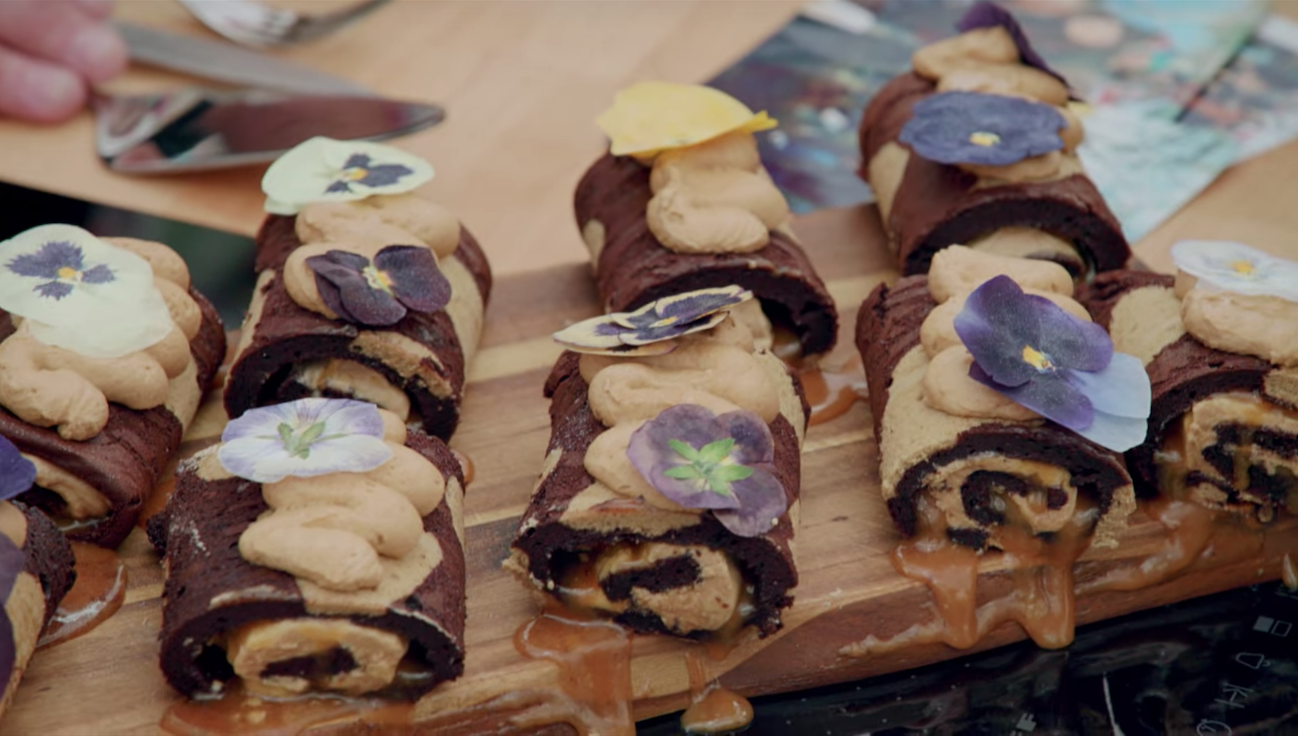 9.
DELIGHTFUL: When all was not lost, because Giuseppe's orange and almond mini rolls arrived to heal us.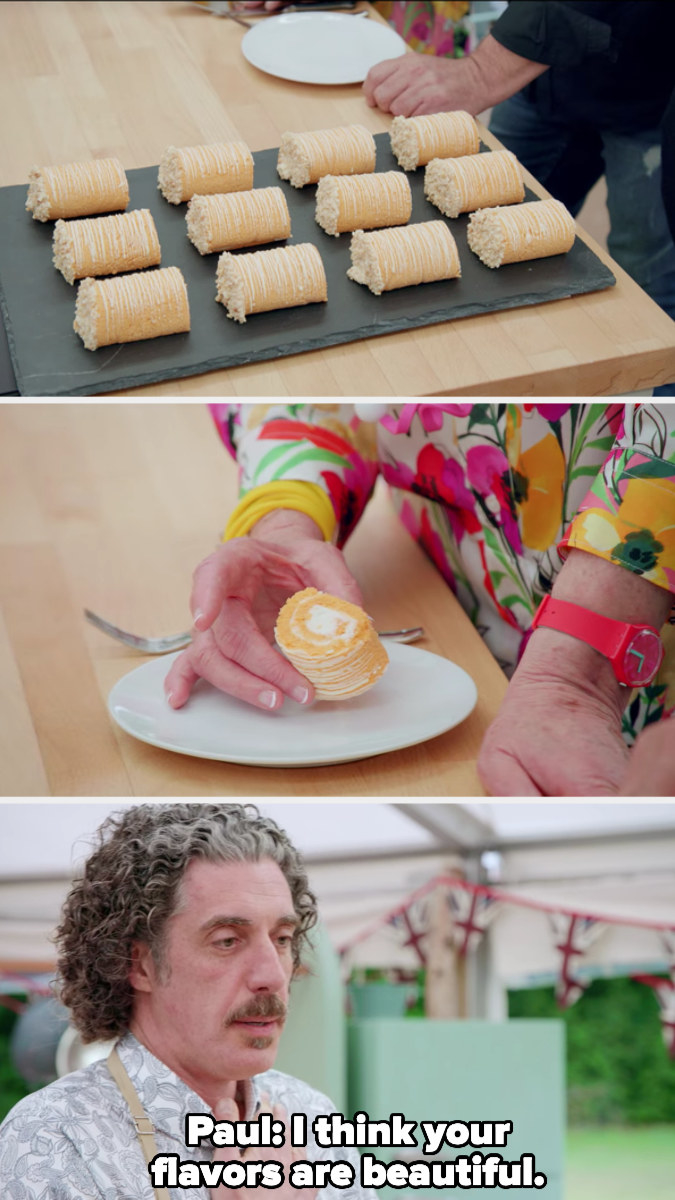 Technical Challenge: Malt Loaf, With Homemade Butter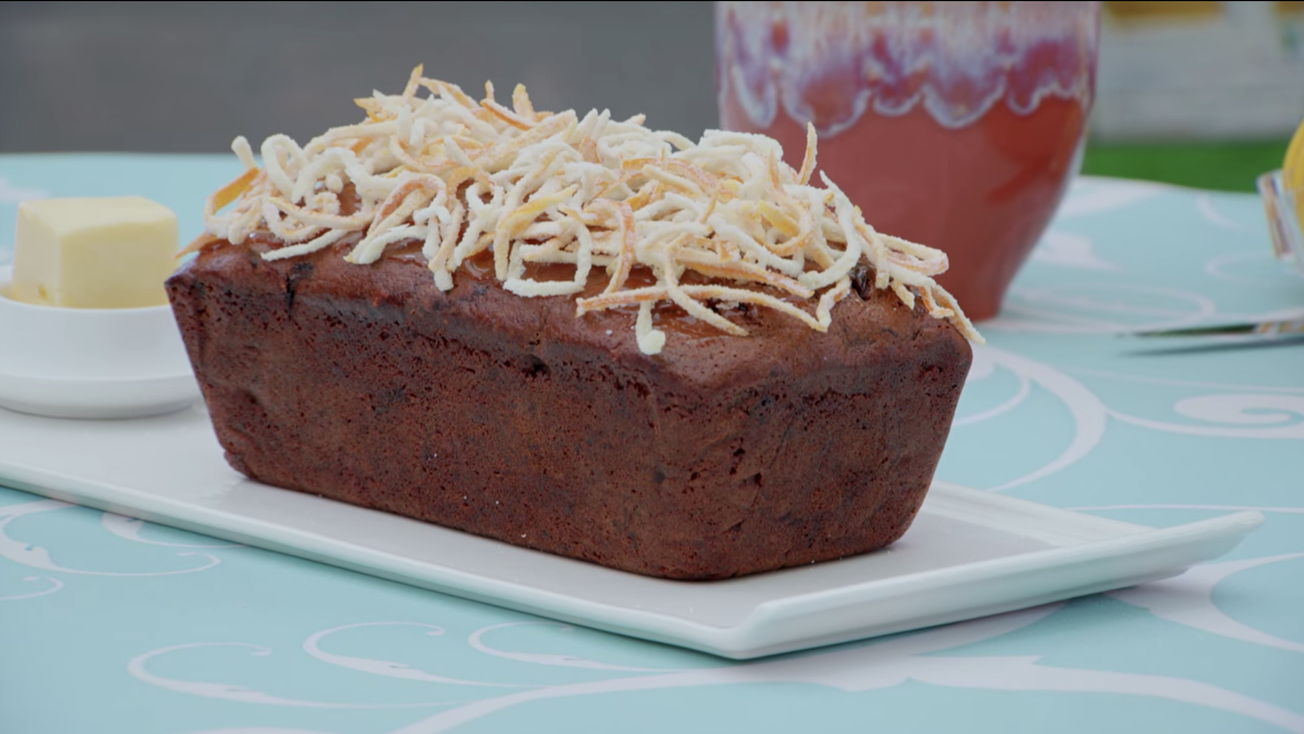 10.
STRESSFUL: When no one knew how long a malt loaf was meant to bake for (or even, in some cases, what the hell a malt loaf was), so Chigs' one was tragically raw in spots.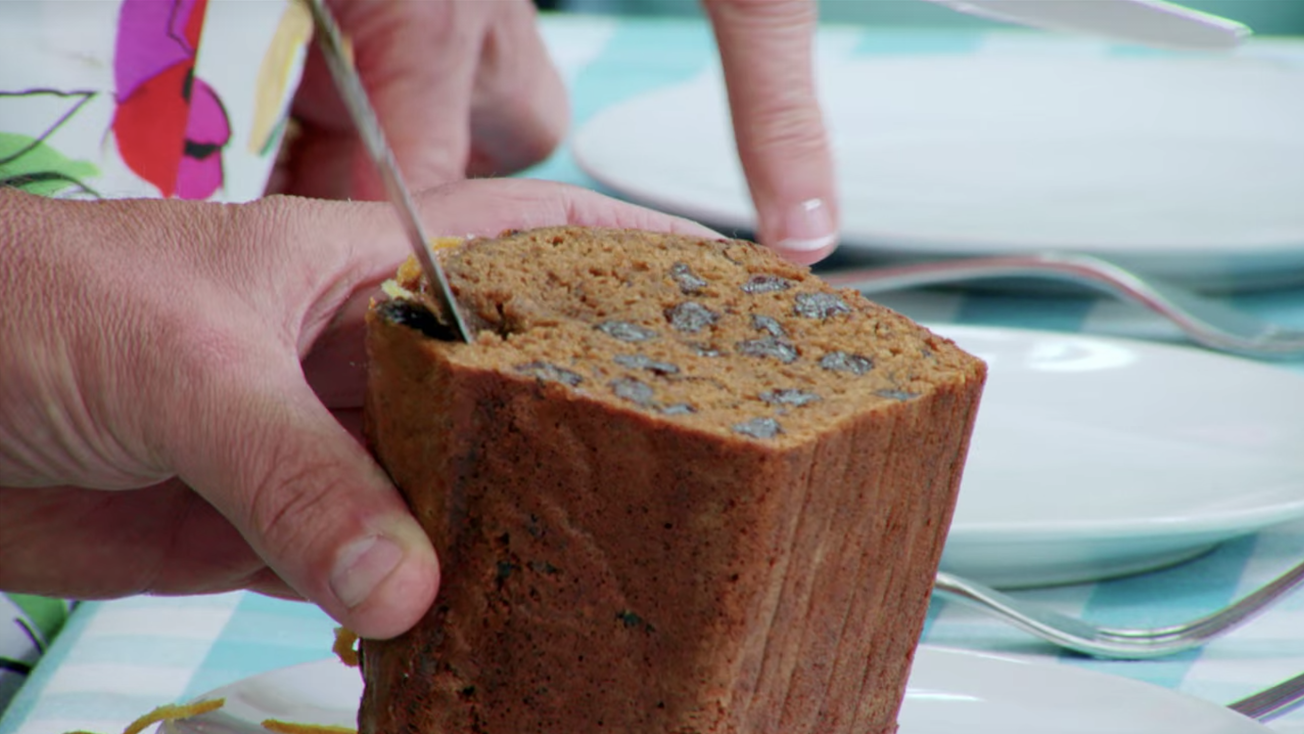 11.
STRESSFUL: When Amanda's malt loaf was chock-full of unmixed flour chunks. She later said that she planned on going home and throwing all her flour away, which you very rarely hear from a baker.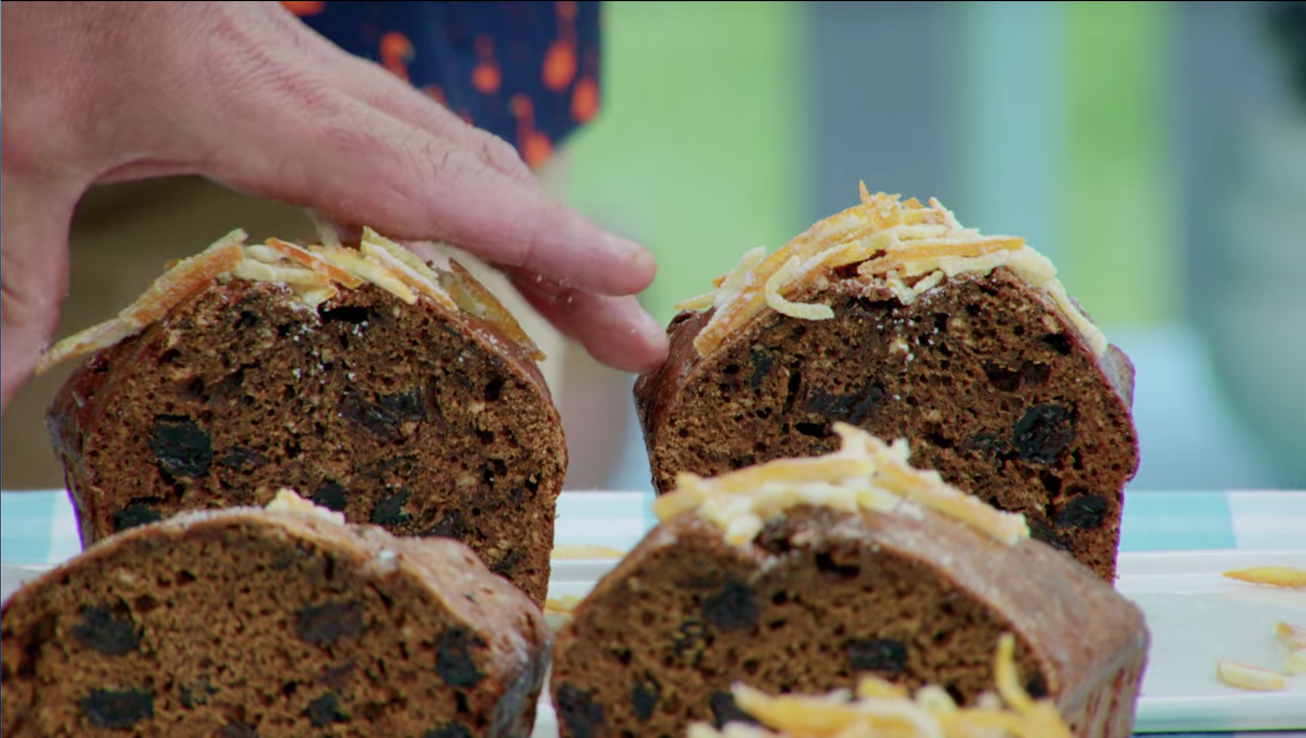 12.
DELIGHTFUL: When resident Prue impersonator Maggie won the technical challenge and had this adorable reaction: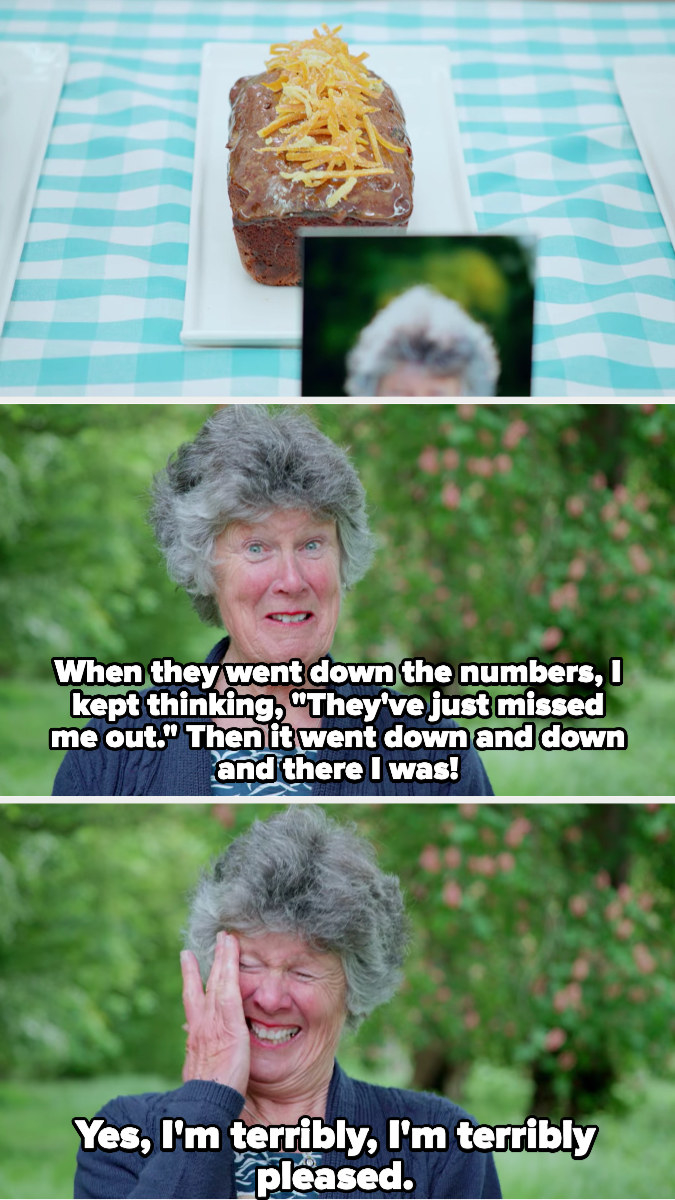 Showstopper Challenge: Anti-Gravity Illusion Cake, Themed After A Precious Memory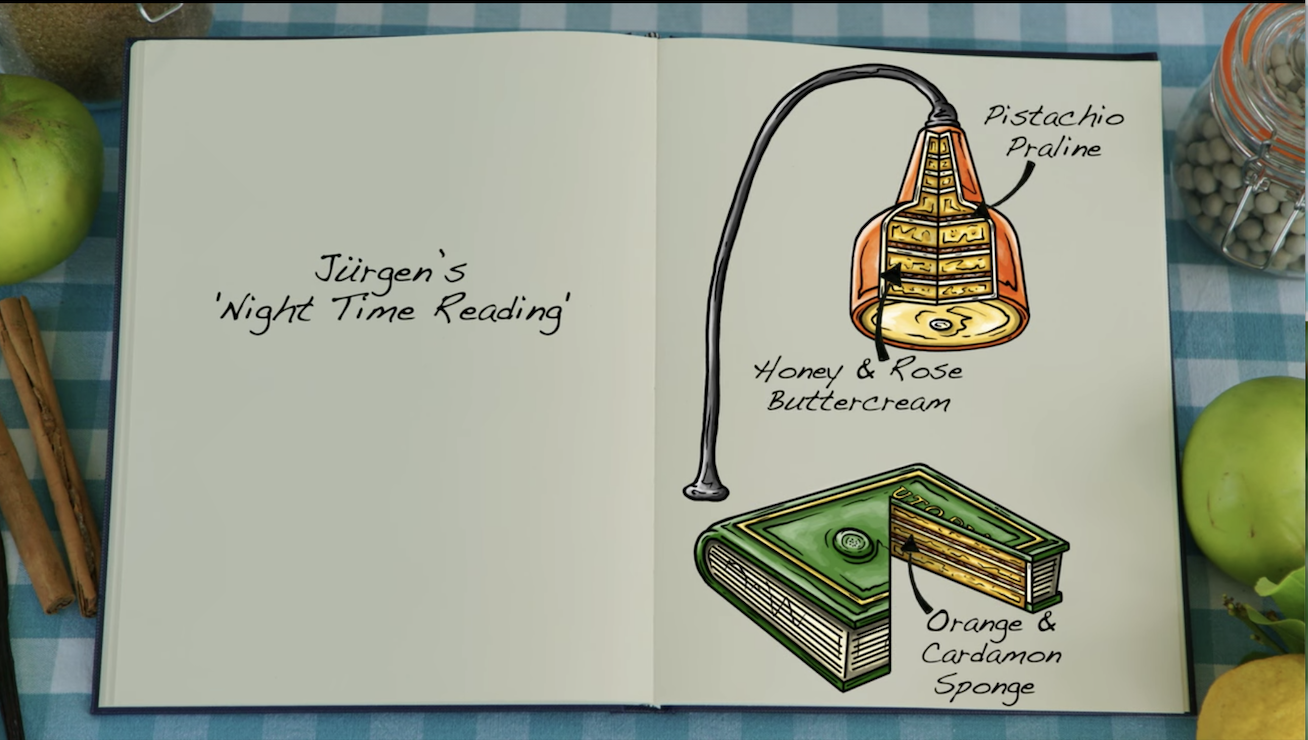 13.
STRESSFUL: When Tom realized that his illusion cake may not be quite what the judges were looking for.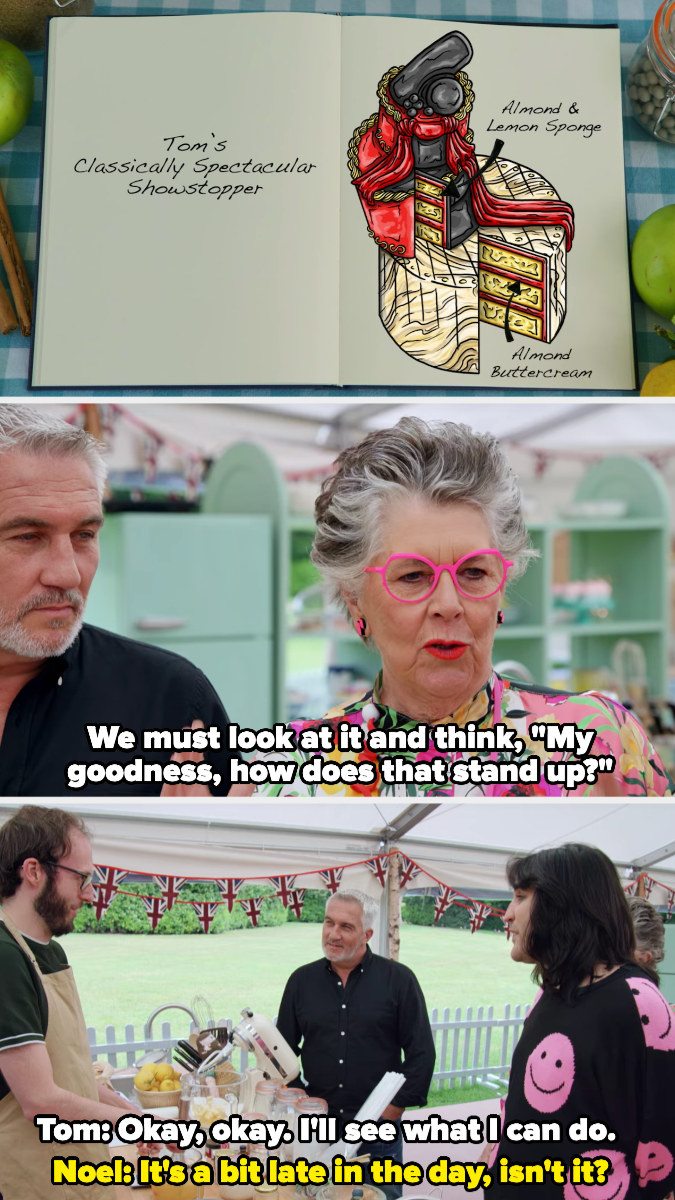 14.
STRESSFUL: Any time a cake is moved to a second location.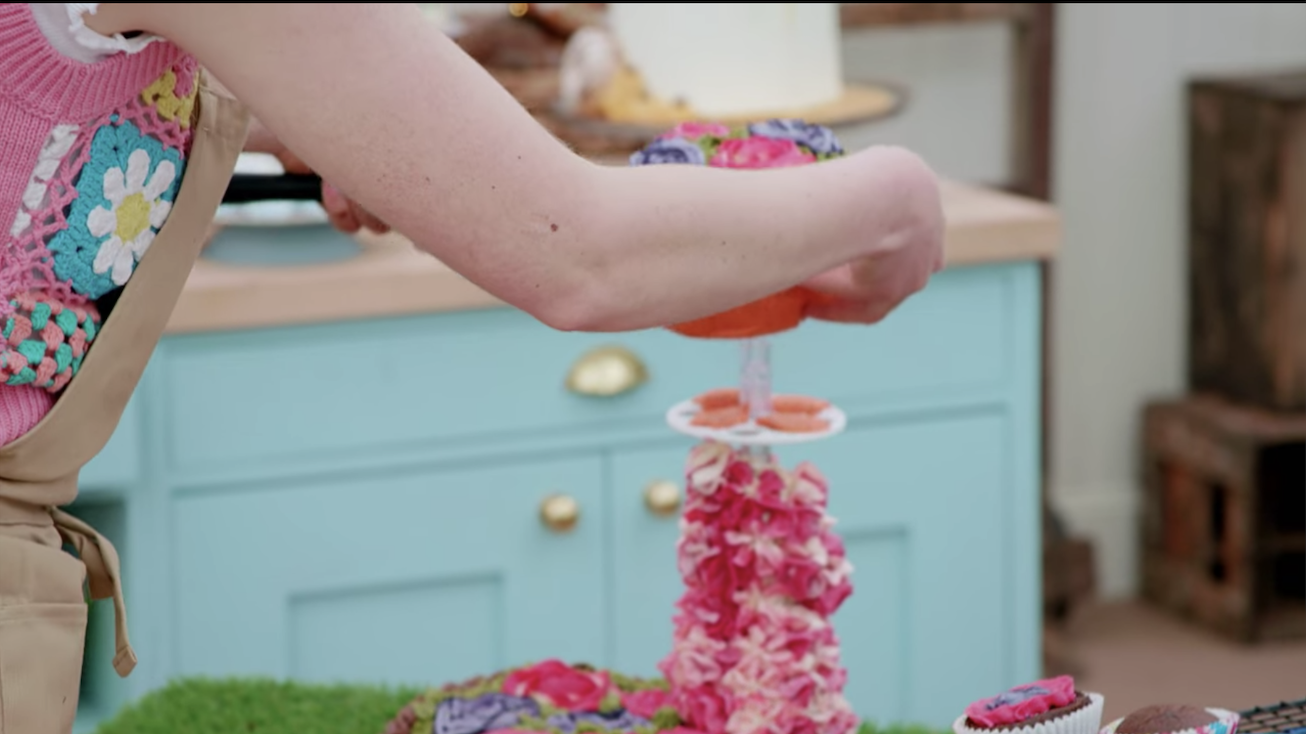 15.
DELIGHTFUL: Rochica's reaction when she successfully suspended her apple cake.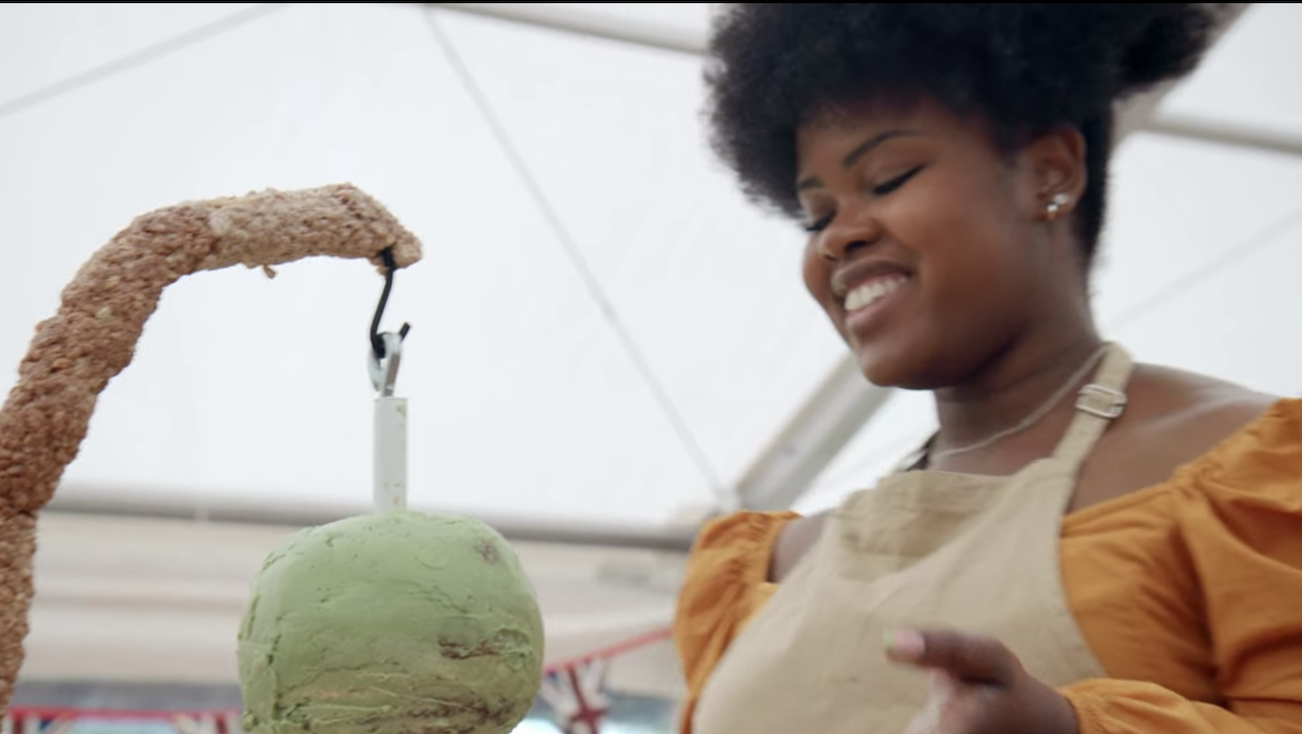 16.
STRESSFUL: When Chigs' mug cake cracked and fell apart.
17.
STRESSFUL: When Amanda's cake keeled over right after it was judged.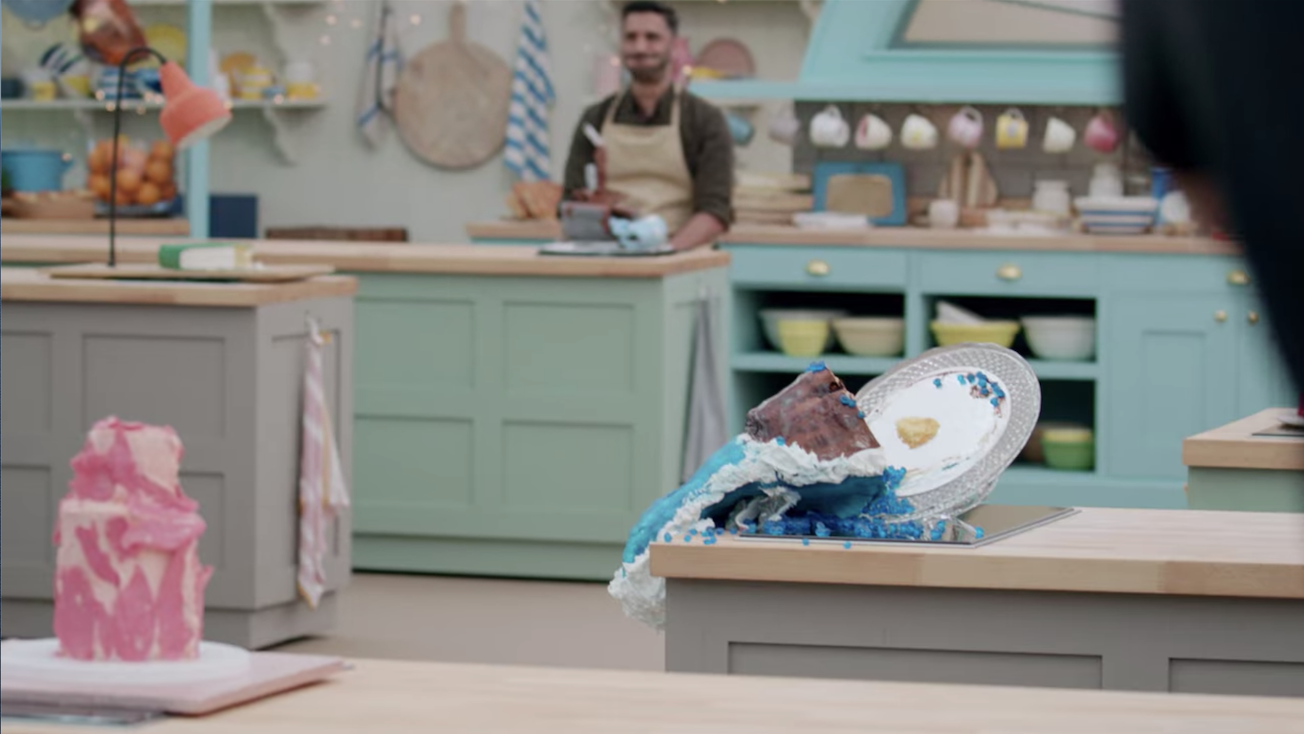 18.
DELIGHTFUL: The majesty of Freya's frosting flowers.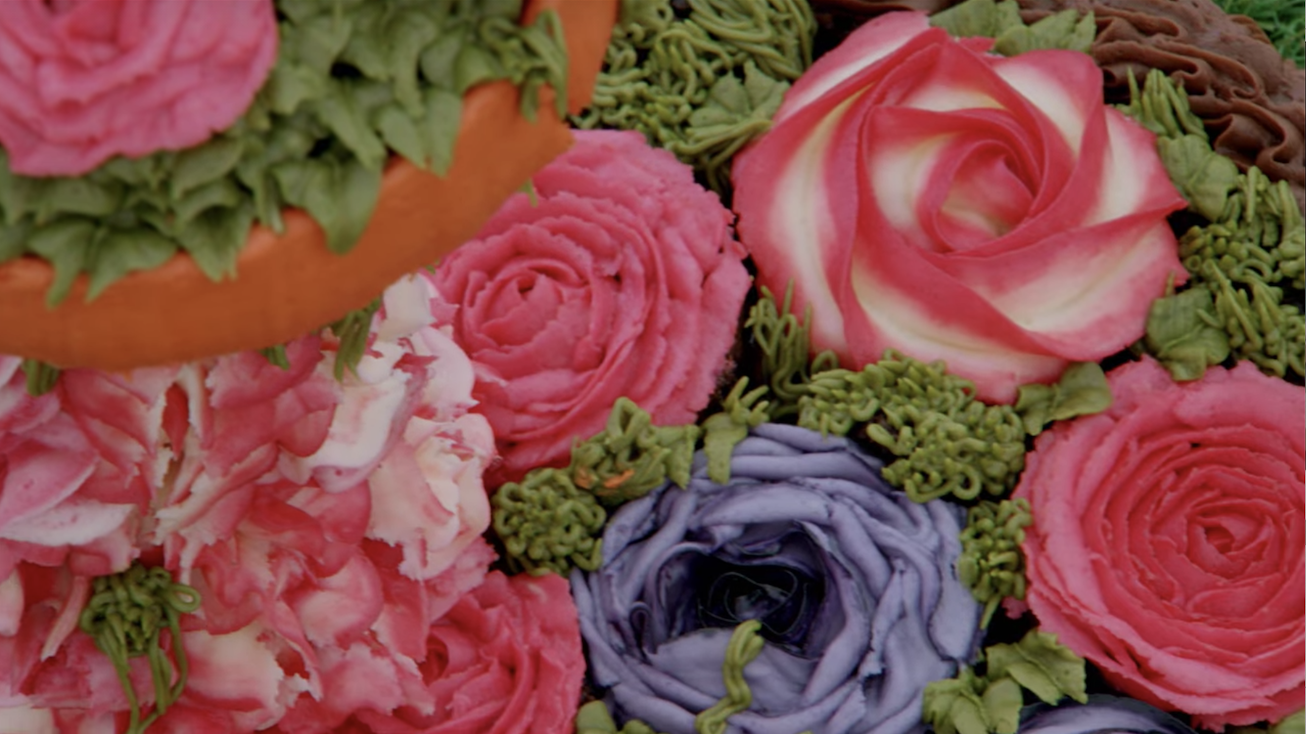 19.
DELIGHTFUL: Crystelle's absolutely spectacular bouq-cake.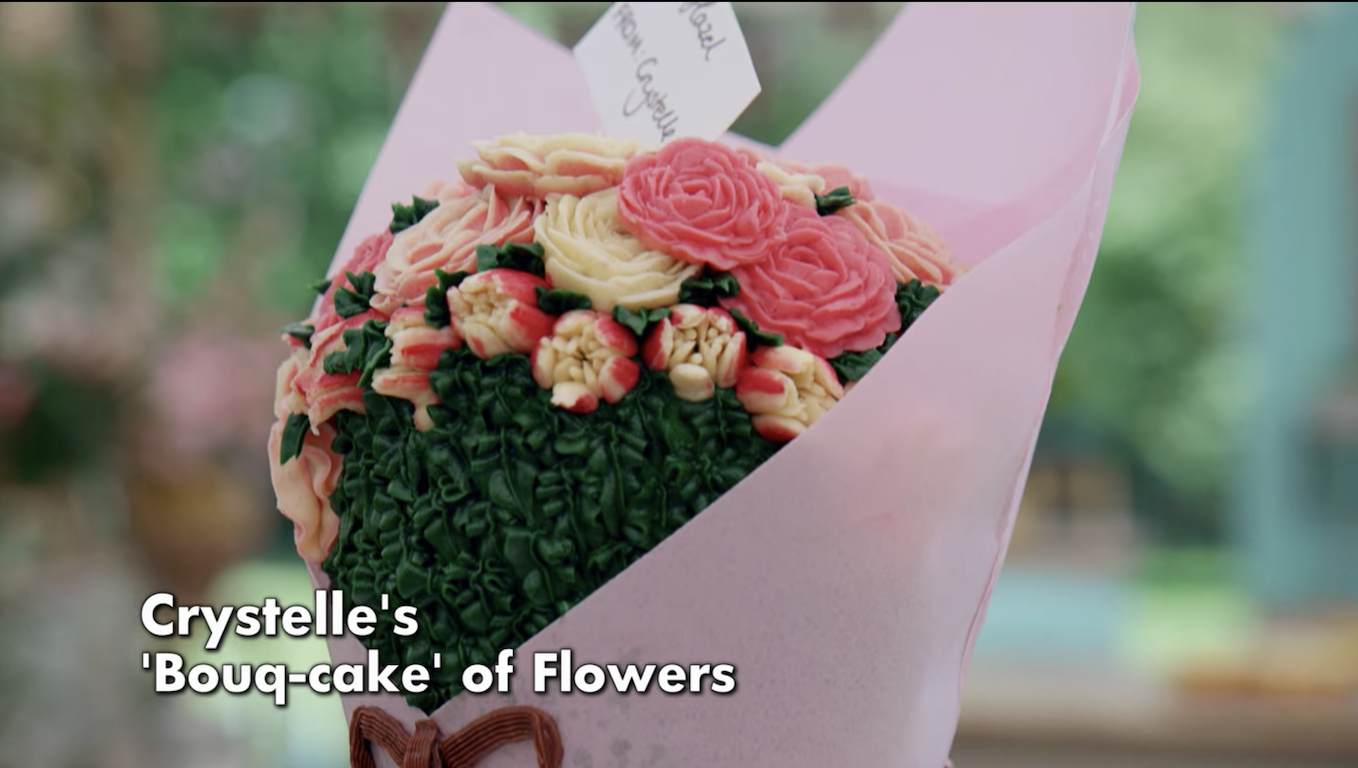 Just take a second to marvel at it.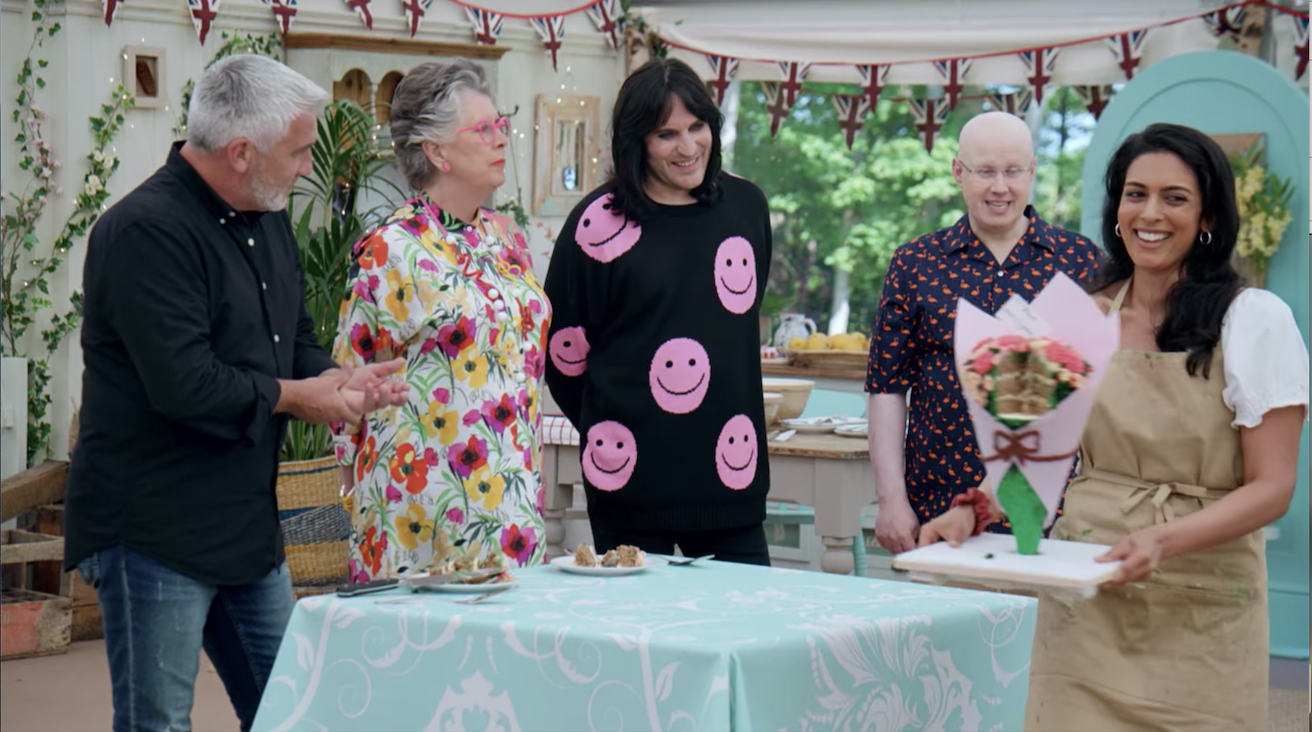 20.
DELIGHTFUL: When Giuseppe presented his "Jack and the Beanstalk" cake extravaganza.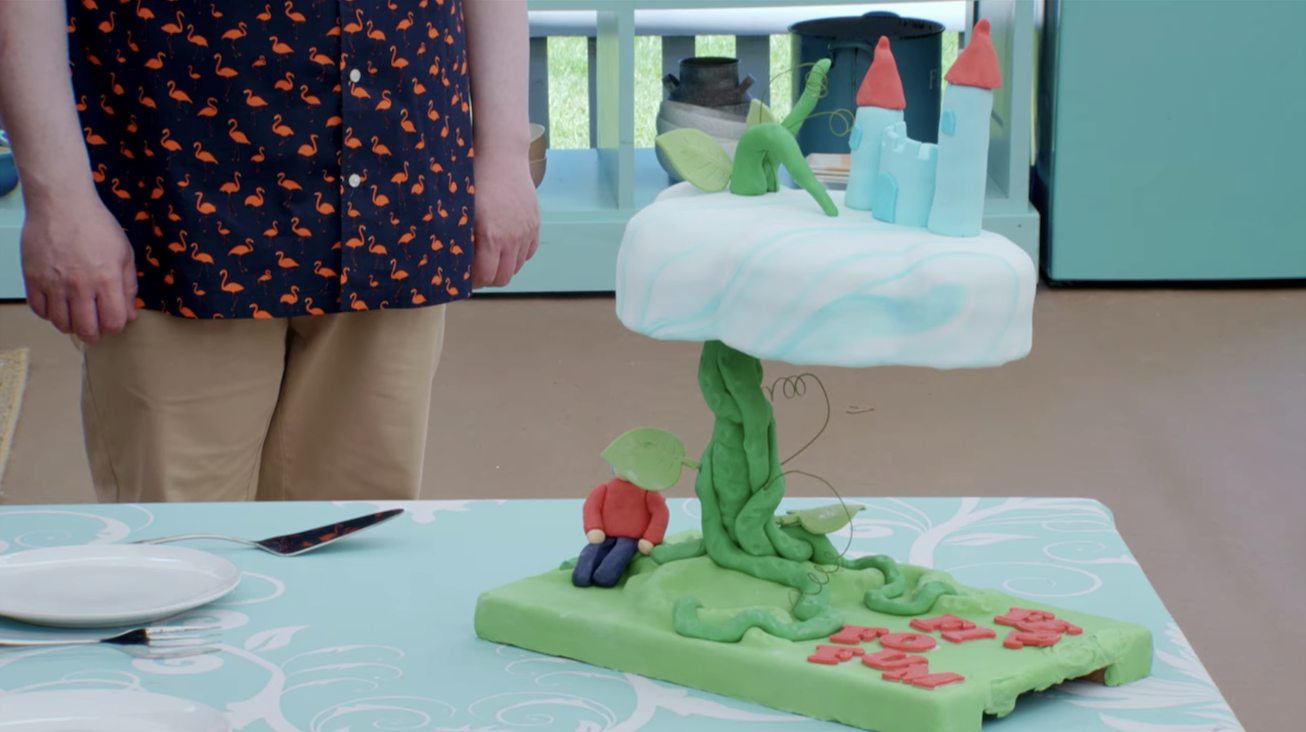 21.
STRESSFUL: When Jairzeno's sponge fell apart as he tried to roll it, and he was forced to abandon his plan and present something entirely different.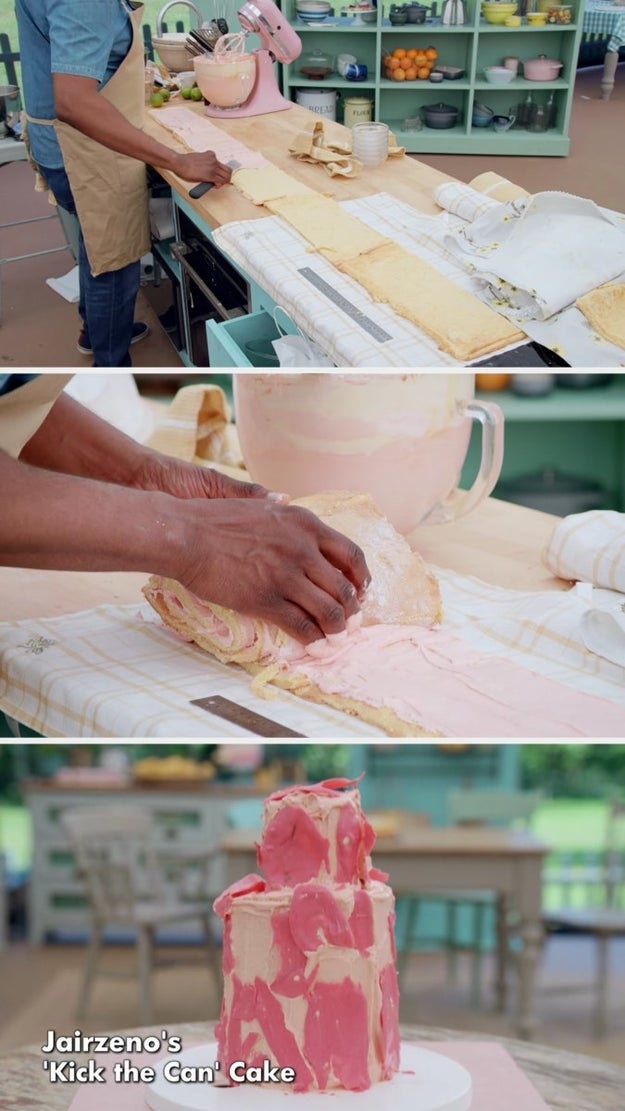 Final Results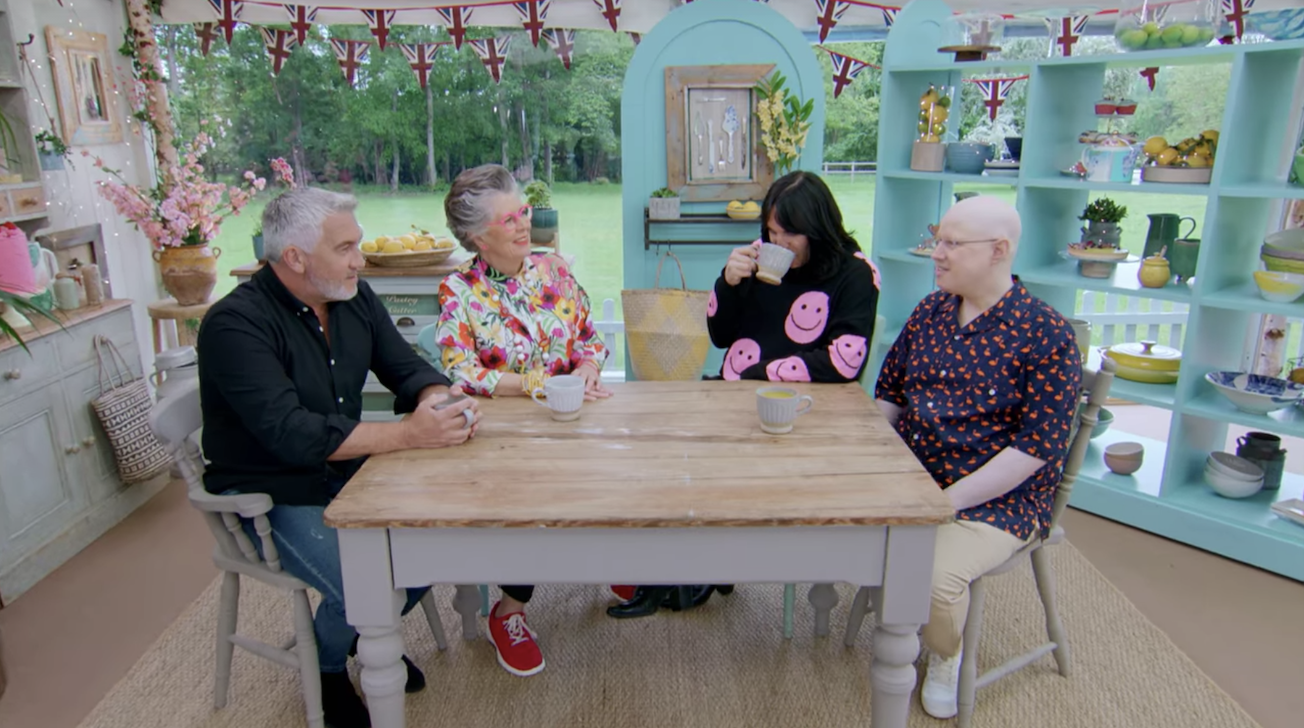 22.
DELIGHTFUL: When the bakers were already holding each other's hands, even though it's only the first episode.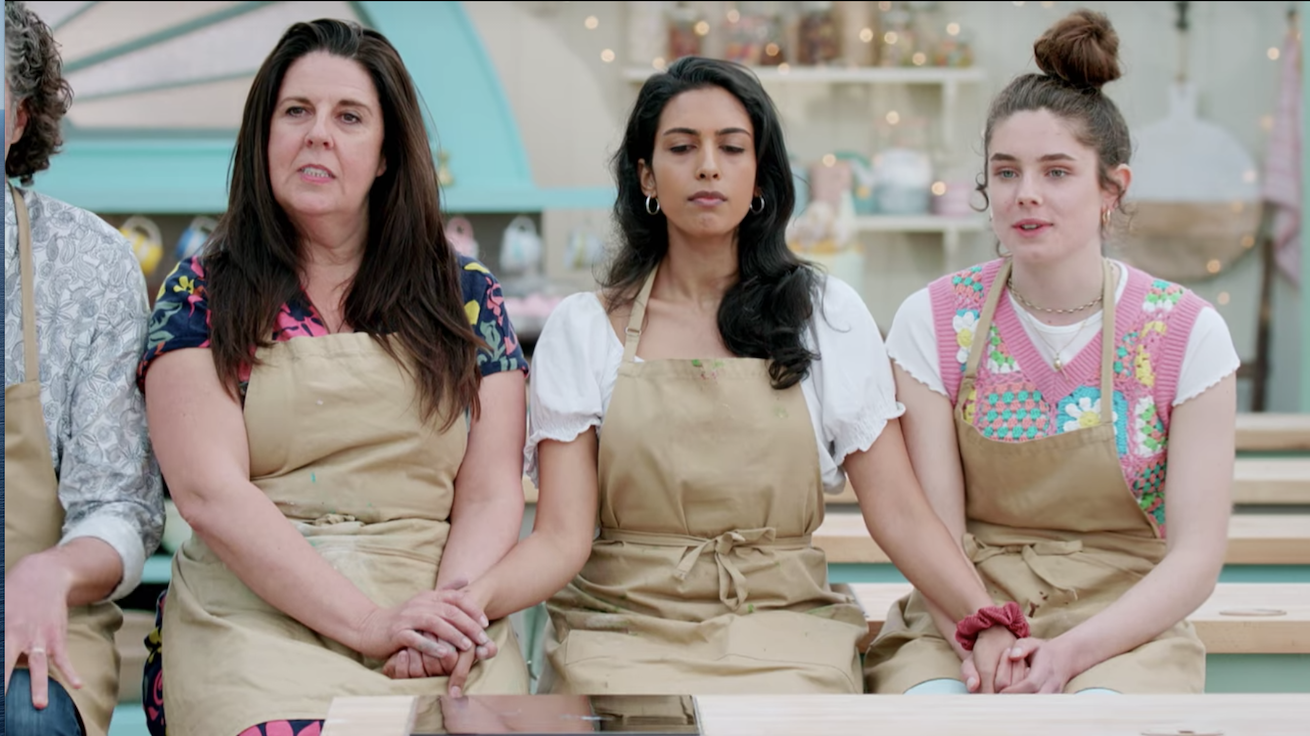 23.
DELIGHTFUL: When Jürgen did this little queenly wave after he was announced as this season's very first Star Baker!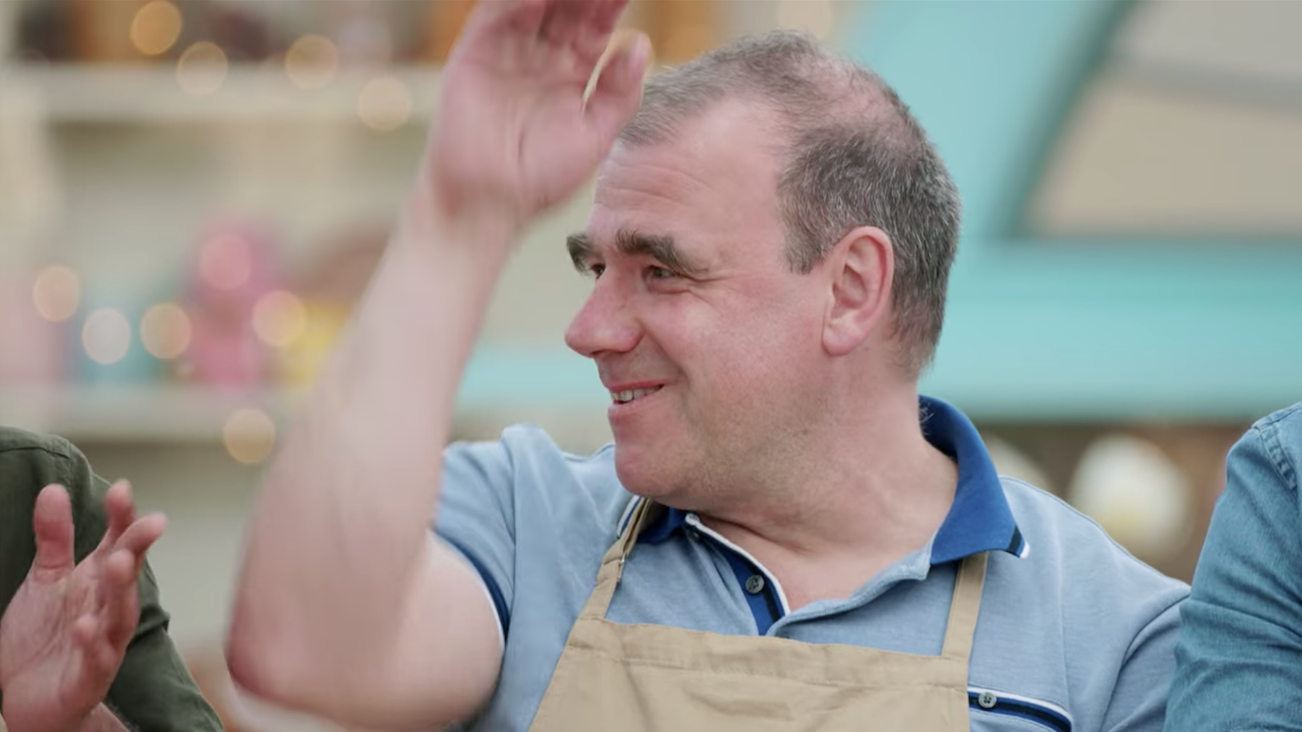 24.
DELIGHTFUL, IF A TOUCH BITTERSWEET: When Tom had this good-hearted reaction to being the first baker sent home.
This concludes our first emotional roller coaster of a recap! What were your favorite moments from Cake Week? Tell us about them in the comments!