This week, Britain's best amateur bakers tackle desserts, a category as menacing as it is vague. Here are 16 absolutely wonderful moments from the episode, plus 18 extremely stressful ones.
Warning: Spoilers (and potential emotional turmoil) ahead.

1.
STRESSFUL: The hosts' continued descent into mutual comedic madness.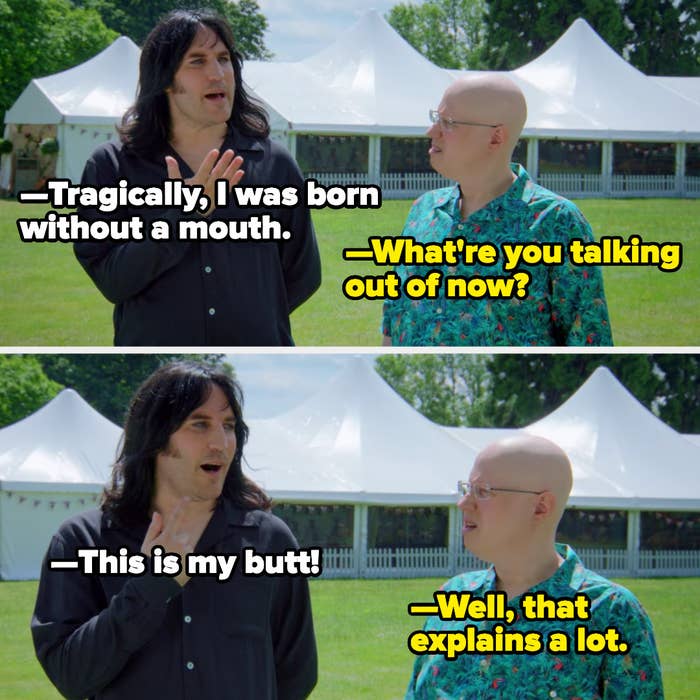 Right after they announce the show, Noel farts with his mouth and Matthew walks off, presumably in search of a better intro.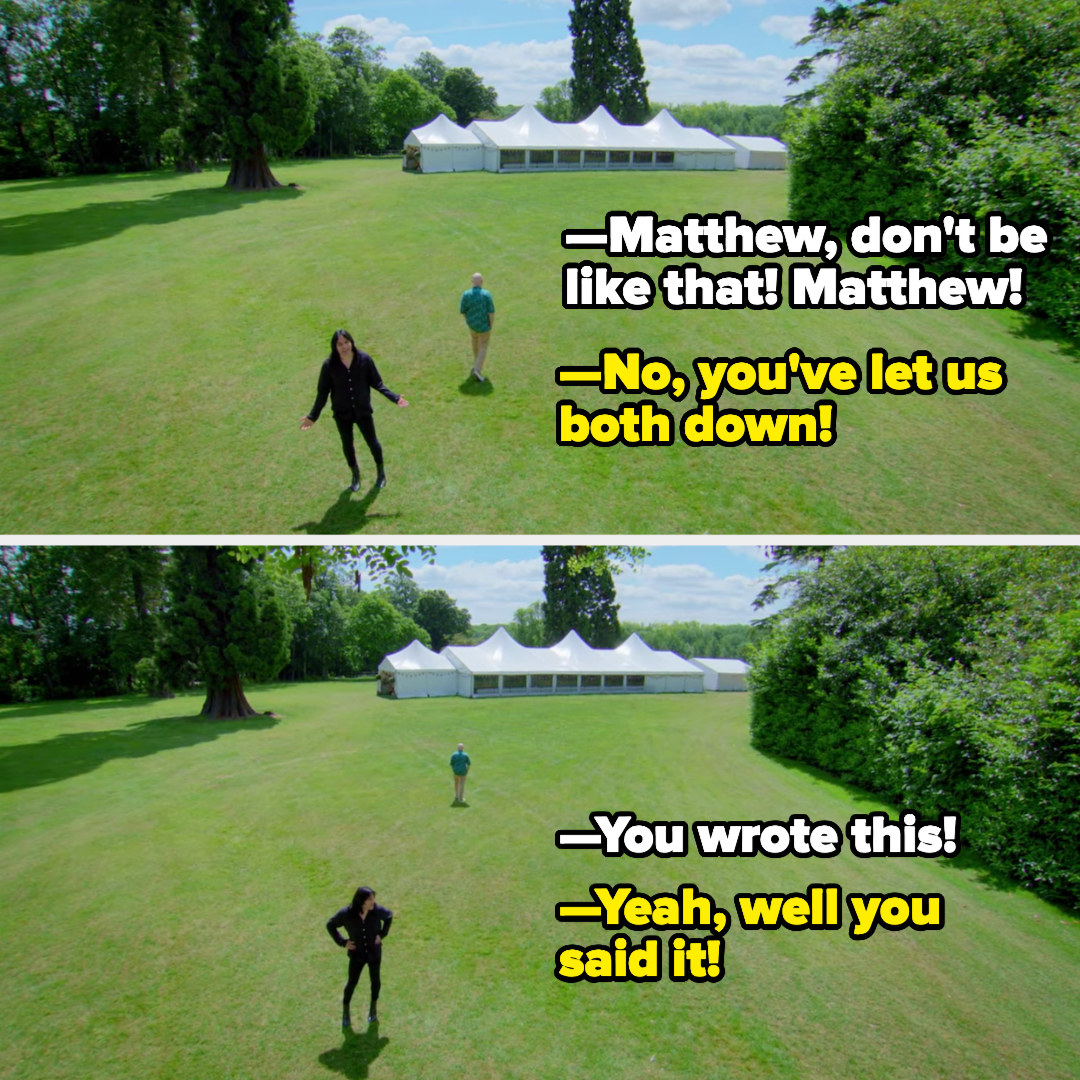 2.
DELIGHTFUL: Tiny sassy Noel.
Signature Challenge: Pavlova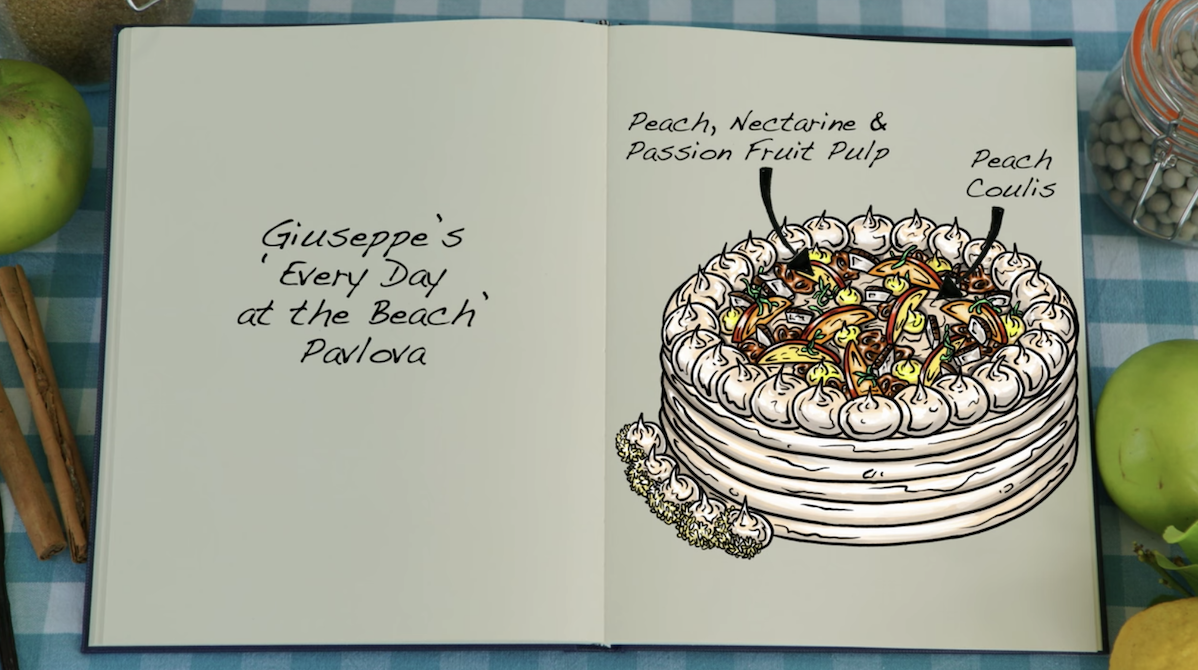 3.
STRESSFUL: When Maggie gets the look (you know the one) after she pitches her traditional pavlova to Paul and Prue.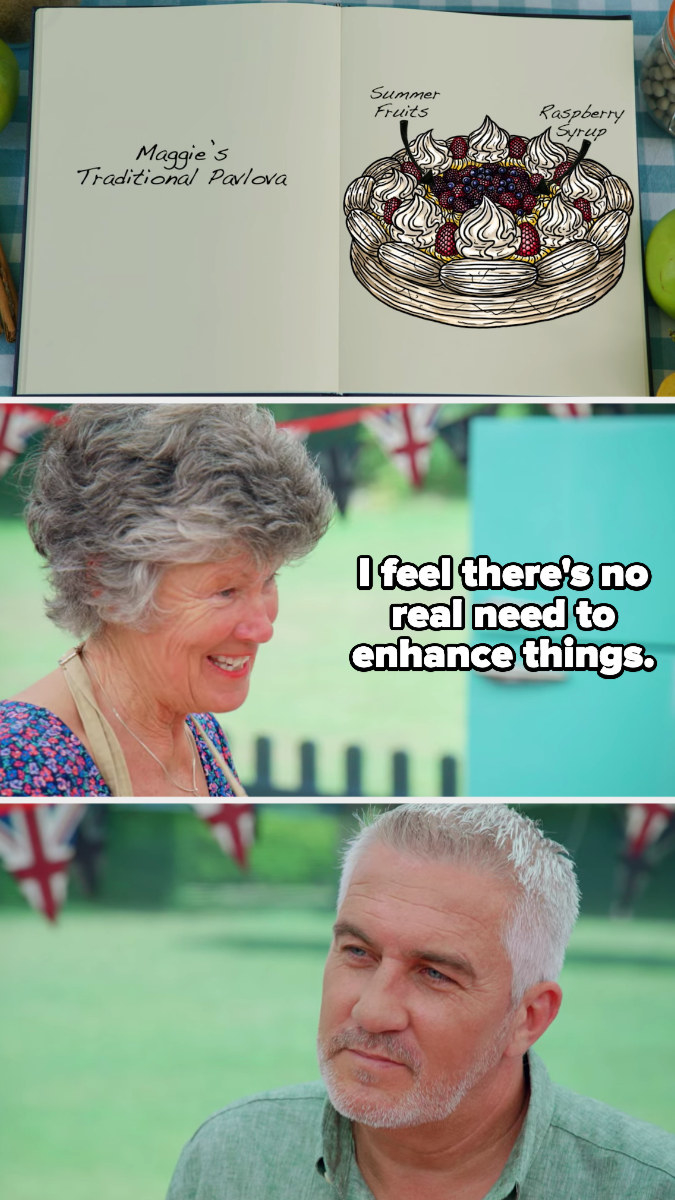 4.
DELIGHTFUL: Amanda theming her "pav-love" around a fun heart-shaped cutting board, which is pure, wholesome home baker energy.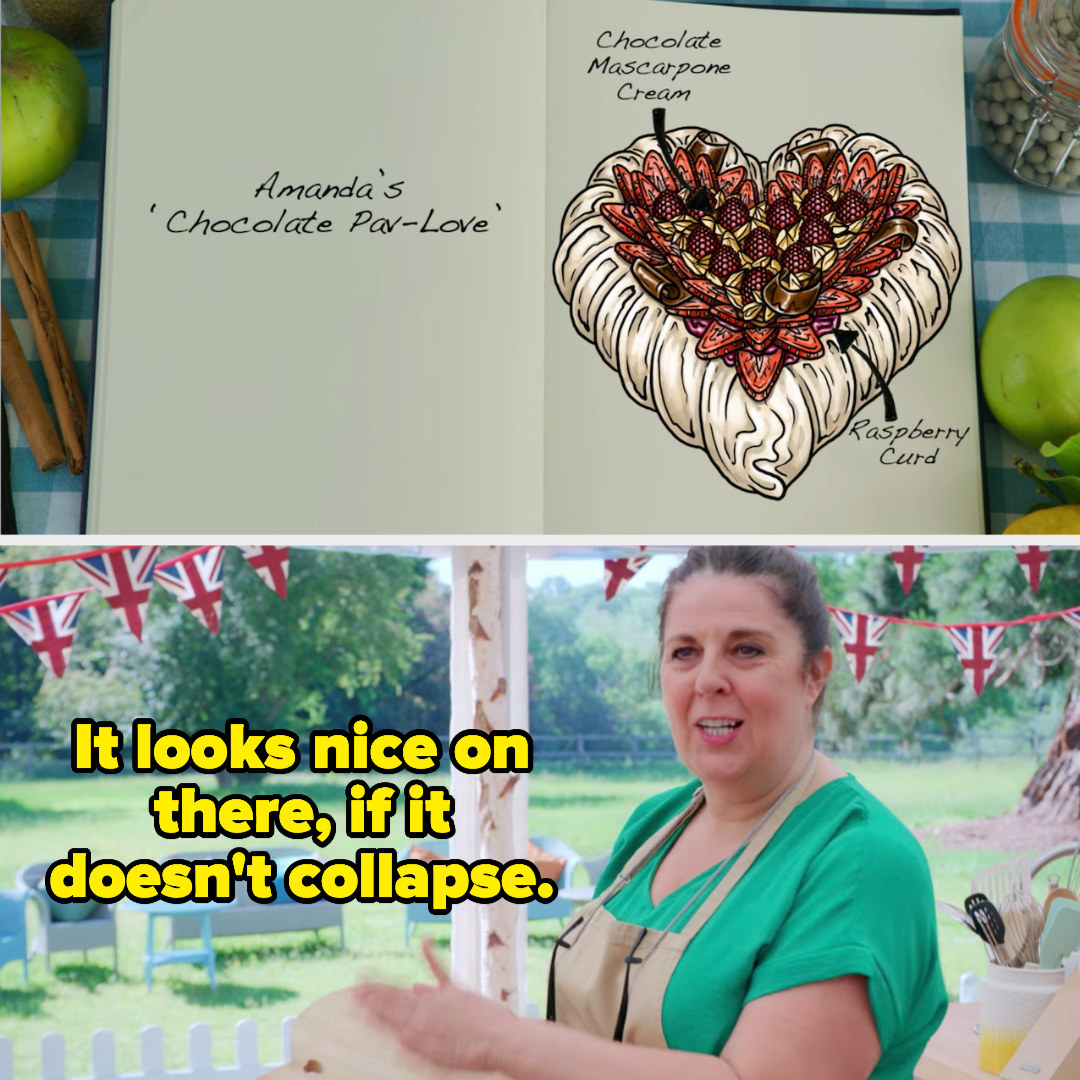 5.
DELIGHTFUL: Freya's perfect meringue swirls (which are somehow also 100% vegan, because Freya is an overachiever).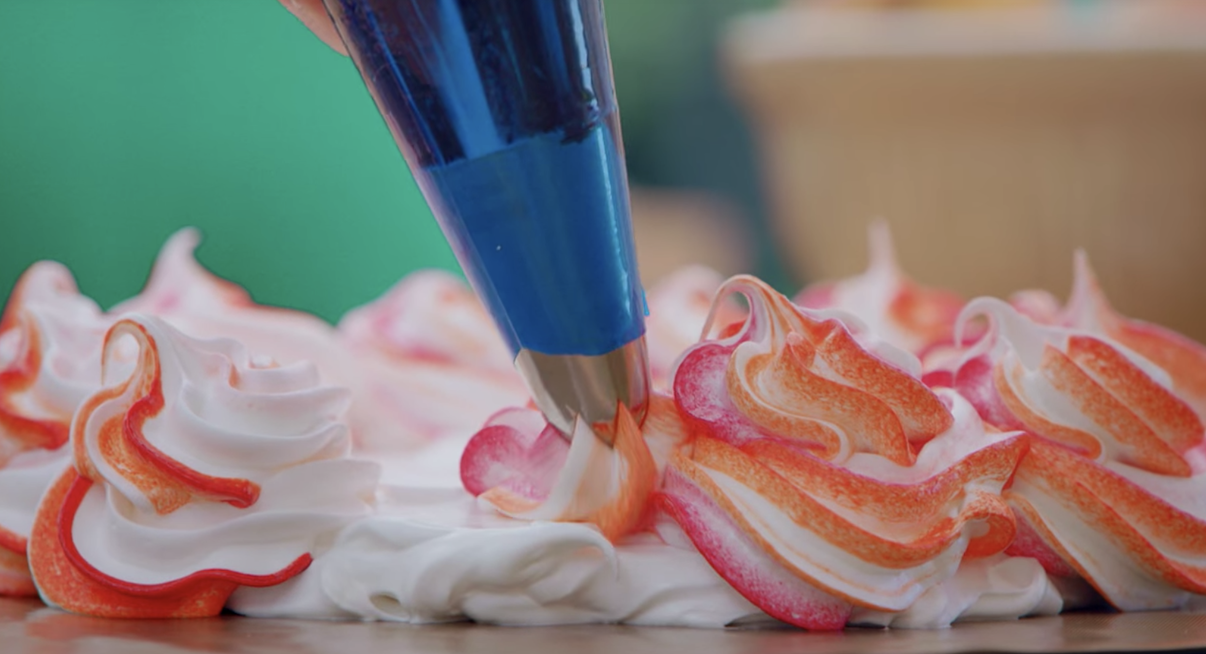 6.
DELIGHTFUL: Jürgen's "Passover Pavlova" recipe, which is inspired by his family's observation of holidays from his wife's Jewish faith.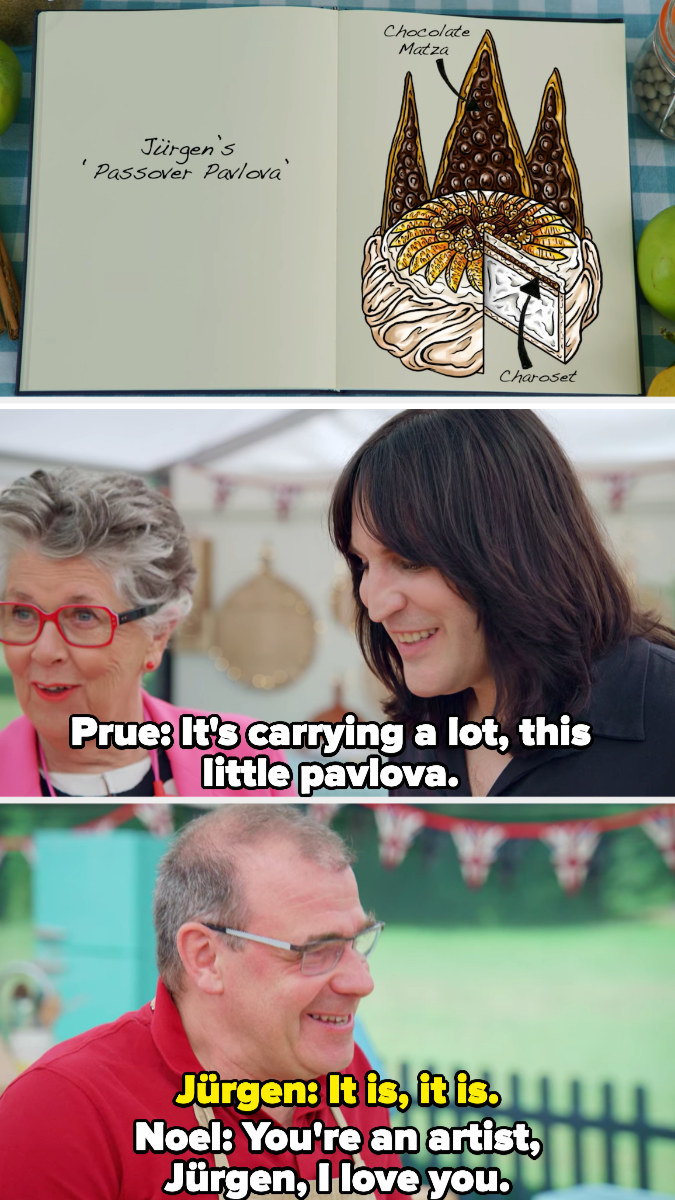 7.
STRESSFUL: The cracks on George's bake, which are most likely a result of him taking the pavlova out of the oven and placing it in a proving drawer too soon. (There's probably a science and/or a dark magic to this, but apparently, warm pavlovas do not love cold air.)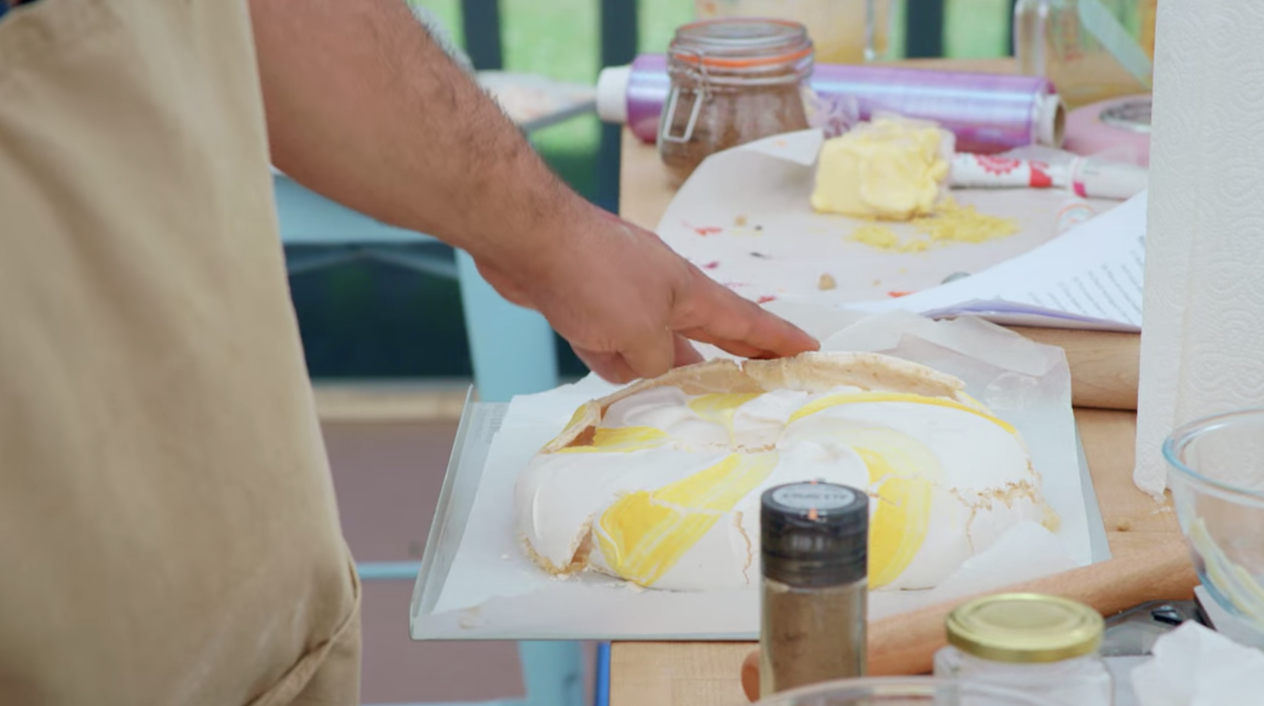 8.
STRESSFUL: Watching everyone move their extremely delicate pavlovas, which seem to crack if someone looks at them the wrong way (or at all).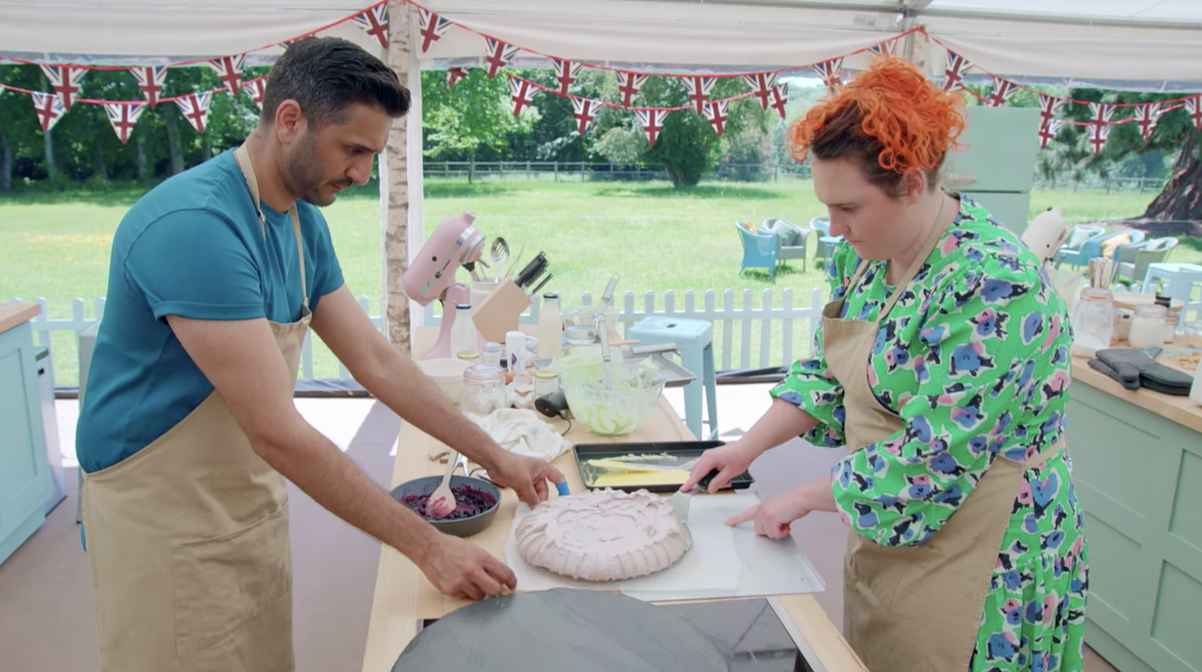 9.
DELIGHTFUL: We're just gonna do some pavlova appreciation, because these look really difficult to make. First up, Crystelle's key lime creation.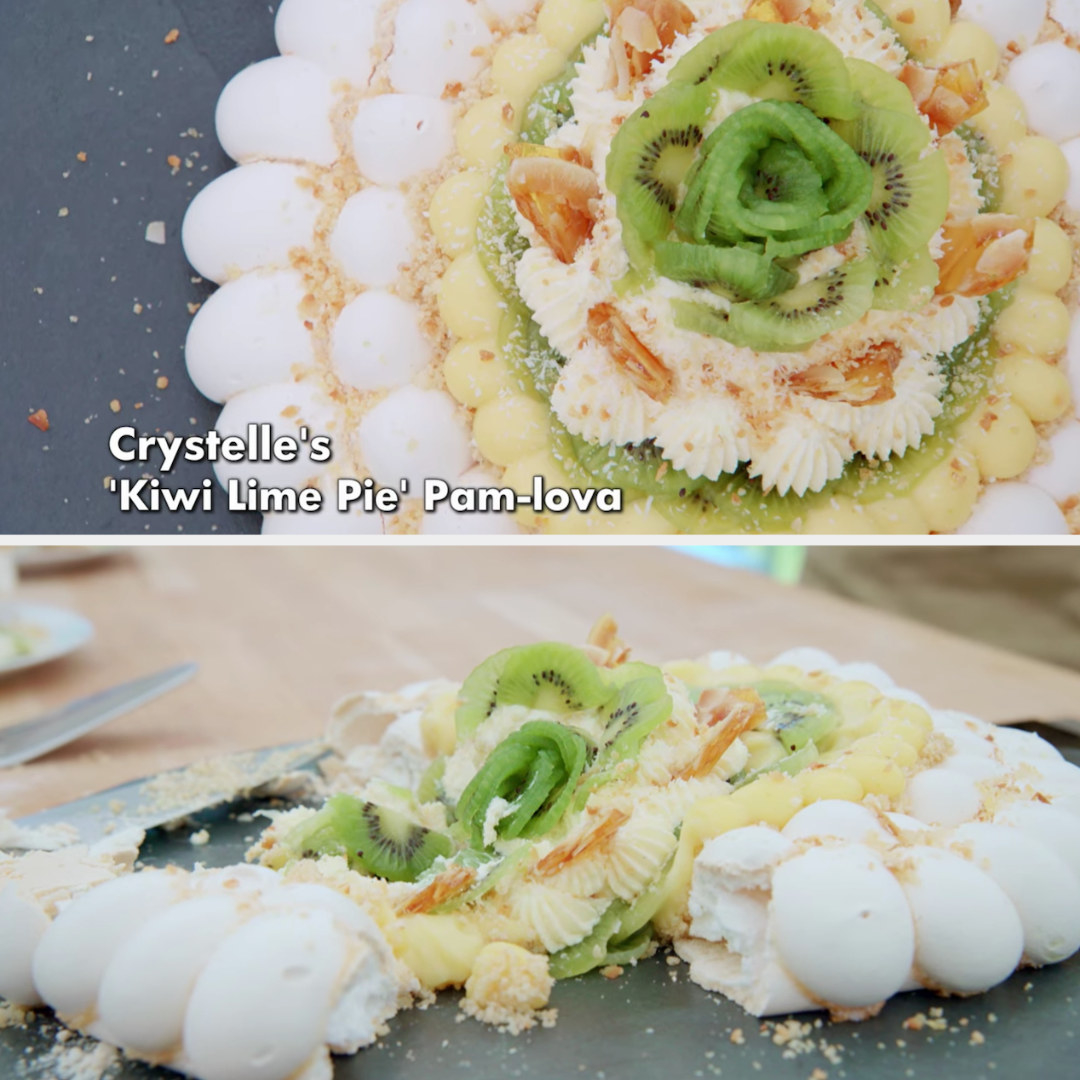 10.
DELIGHTFUL: Jürgen's successful Passover pavlova, complete with matzoh pyramids, which leads Paul to declare "Jürgen's back!"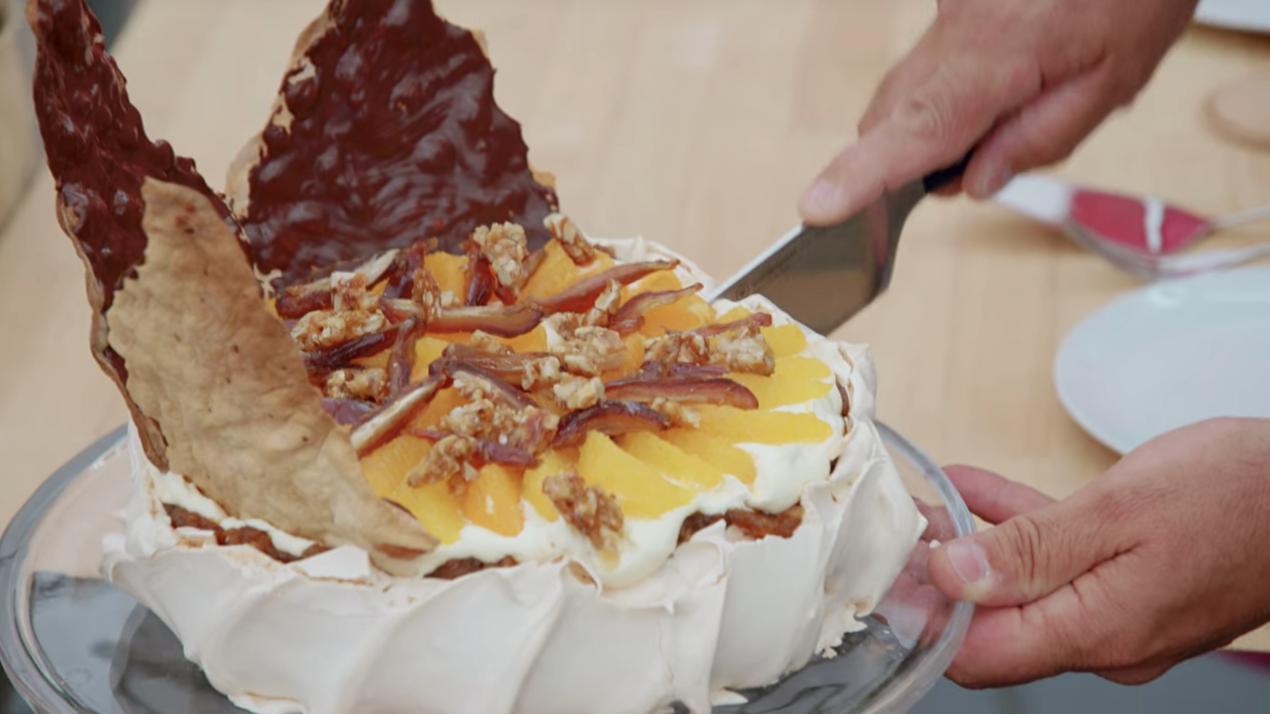 11.
STRESSFUL: The fact that George's pavlova lost its way somewhere between the oven and the proving drawer.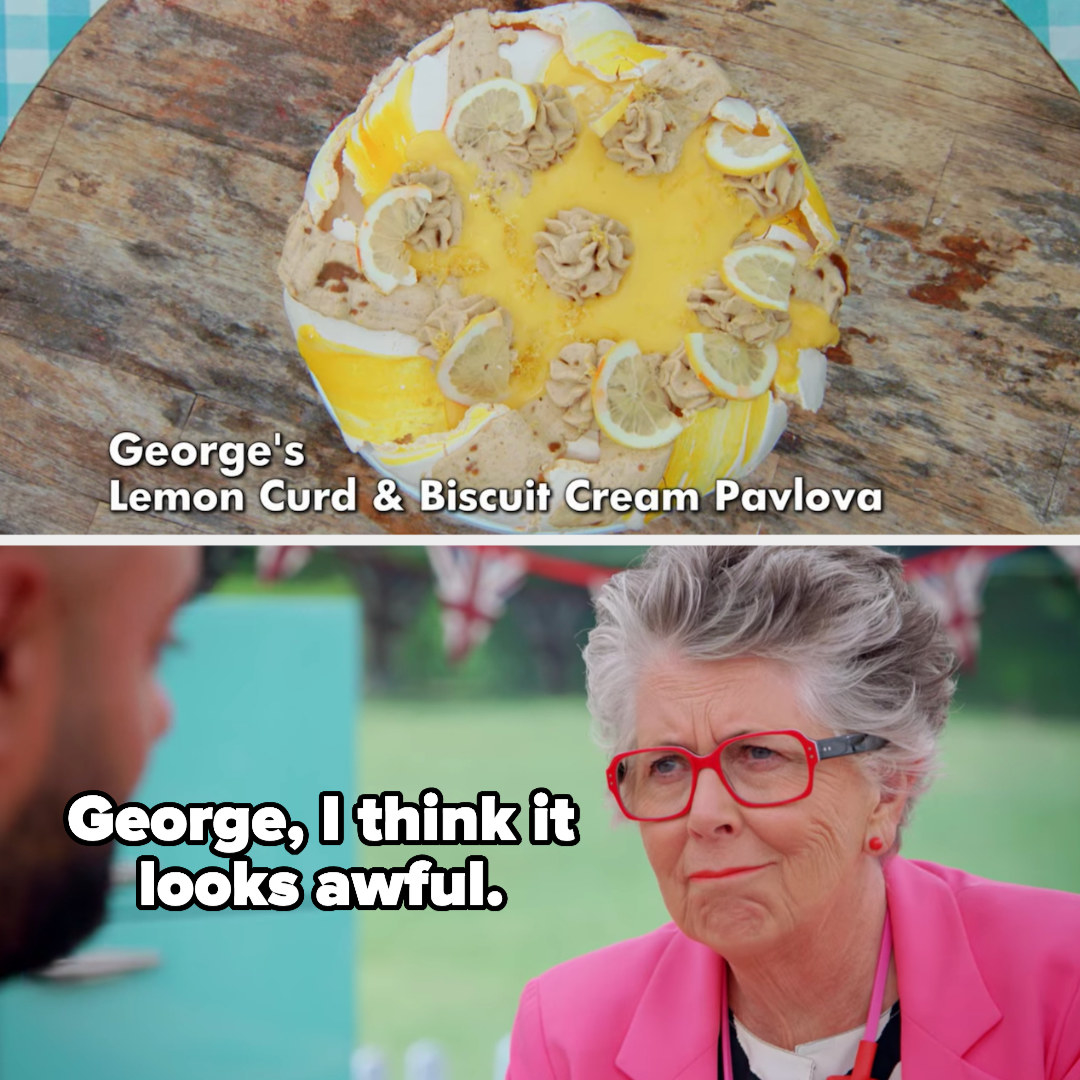 12.
DELIGHTFUL: Okay, back to our regularly scheduled pavlova appreciation. Look at Freya's! This is spectacular! It's like if a rainbow became a dessert! And it's exactly as vegan as a rainbow, too!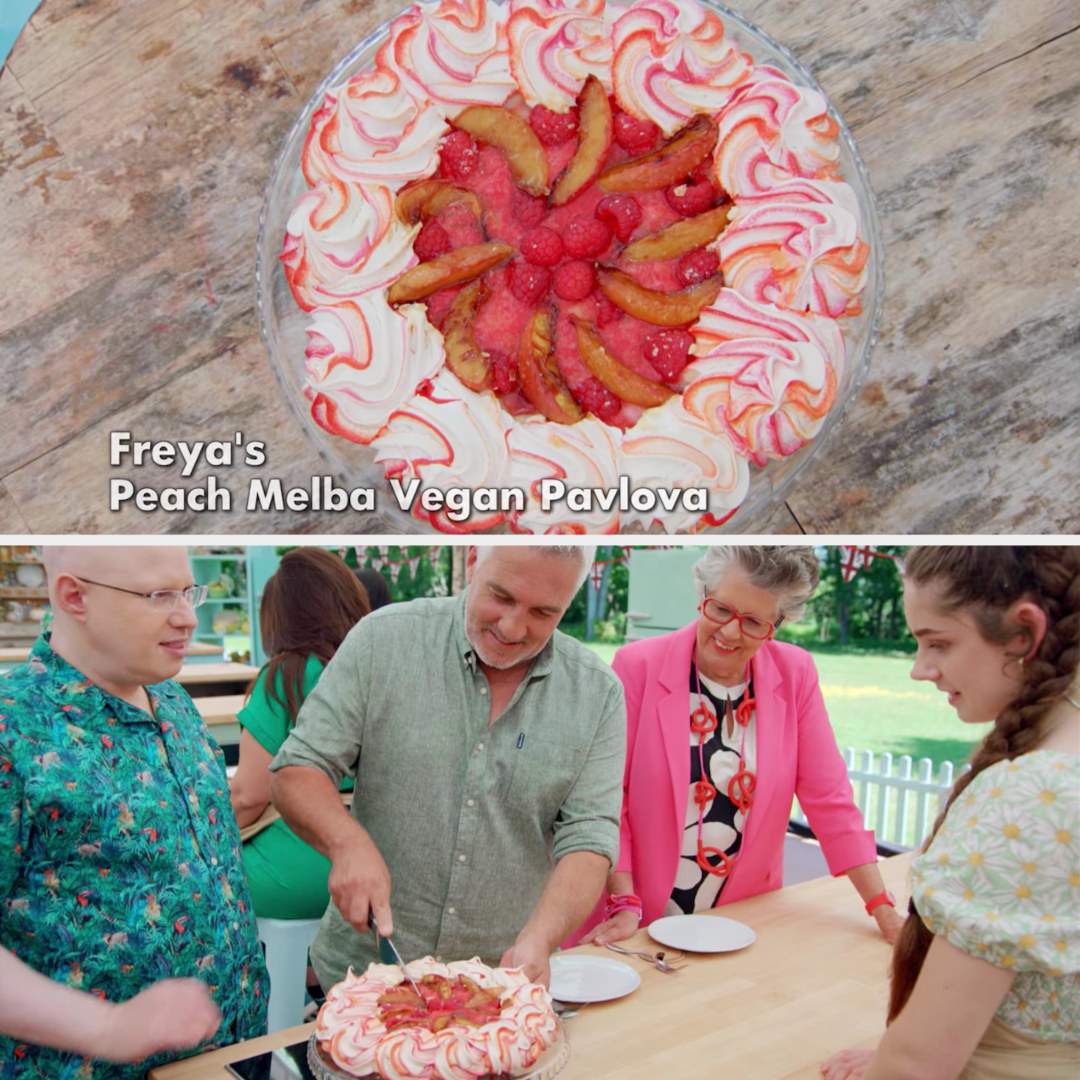 13.
DELIGHTFUL: Chigs becoming the second baker to be awarded the coveted handshake. Can we just all take a second to appreciate that Chigs started baking as a quarantine hobby? And now he's doing this?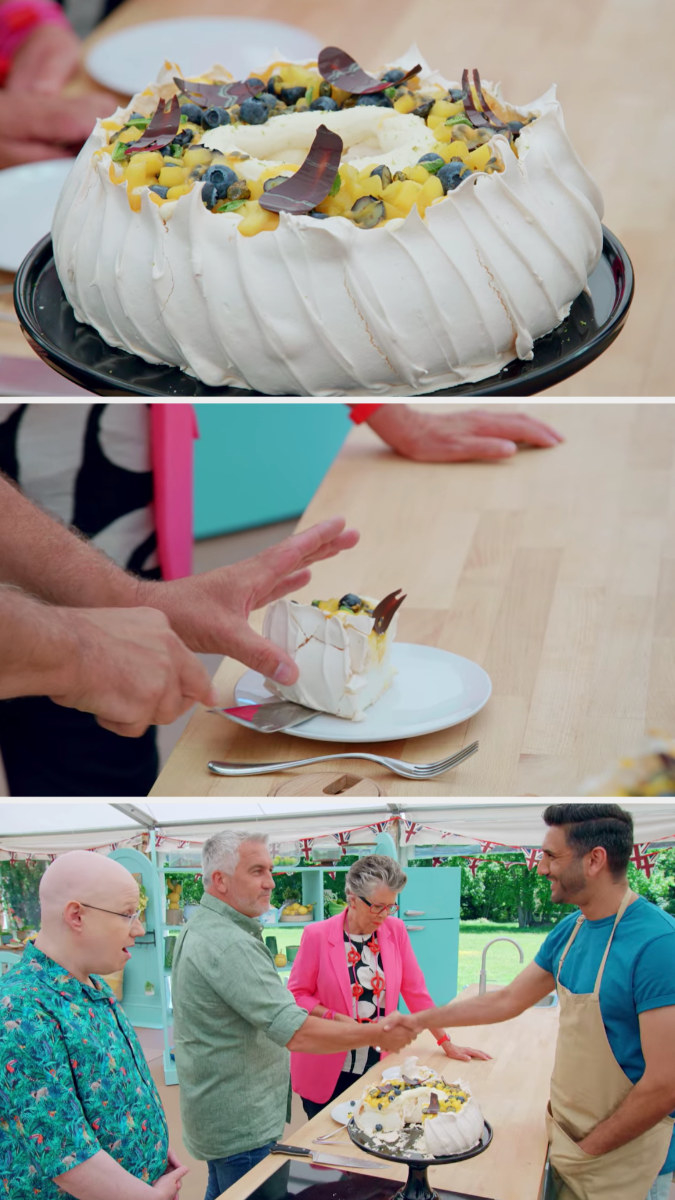 Honorable mention to Crystelle's reaction.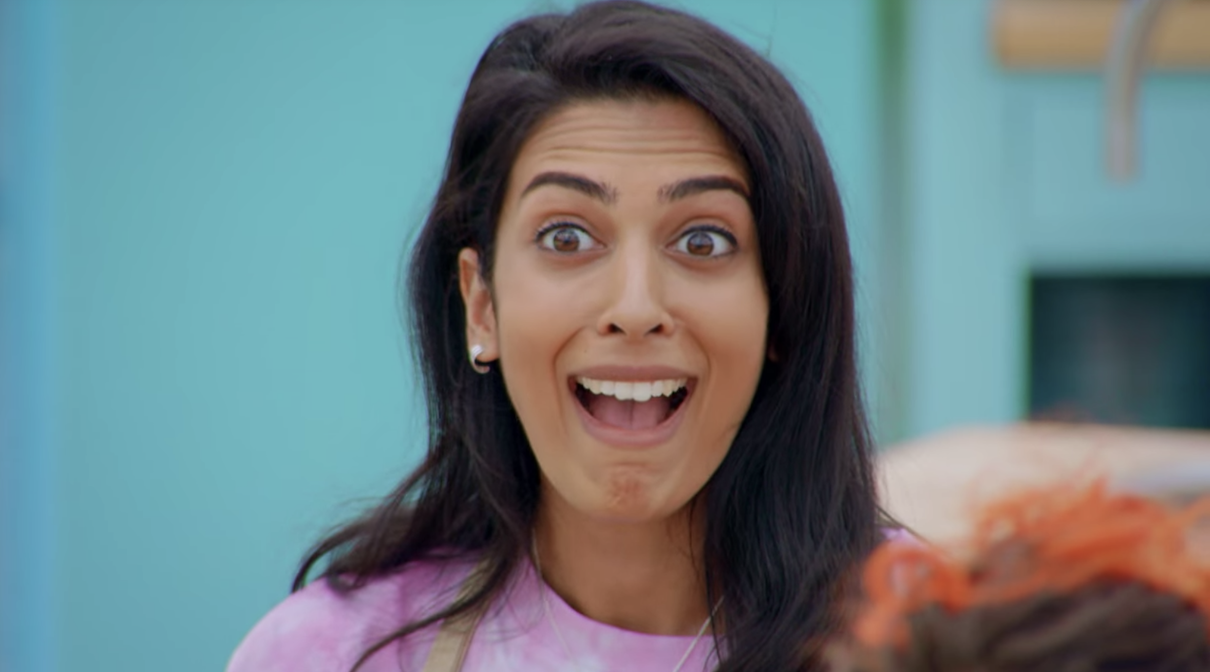 Technical Challenge: Sticky Toffee Puddings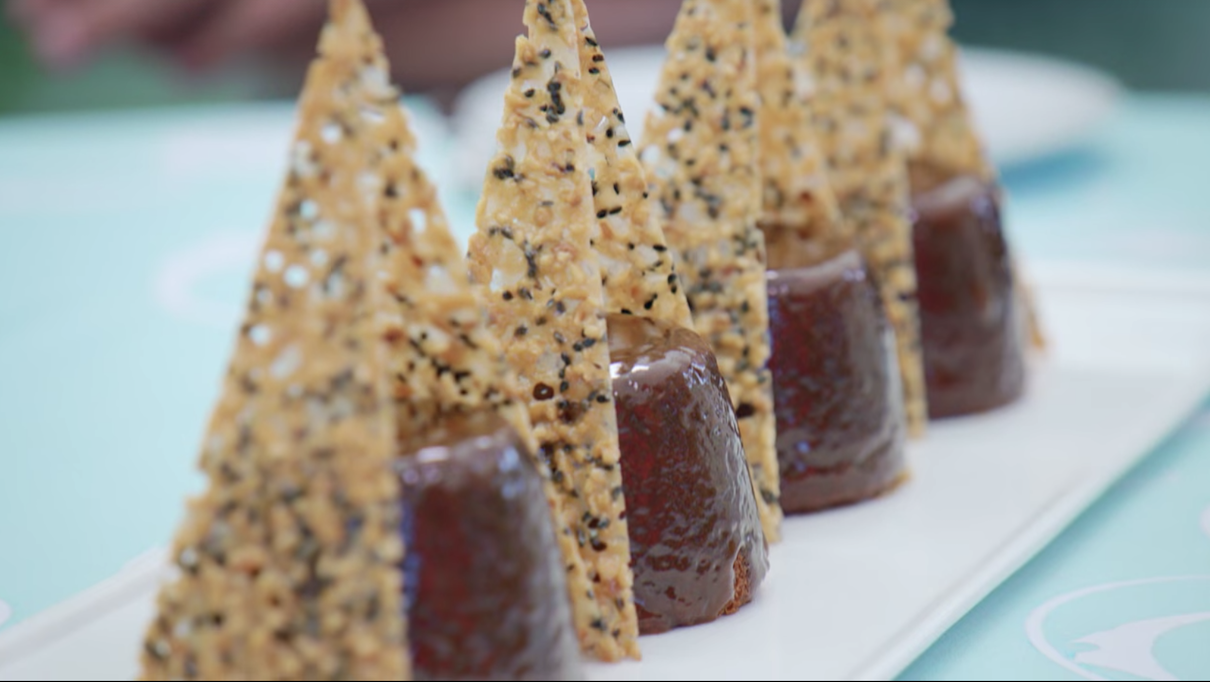 14.
STRESSFUL: When Maggie's puddings started to collapse in the oven and she didn't know why.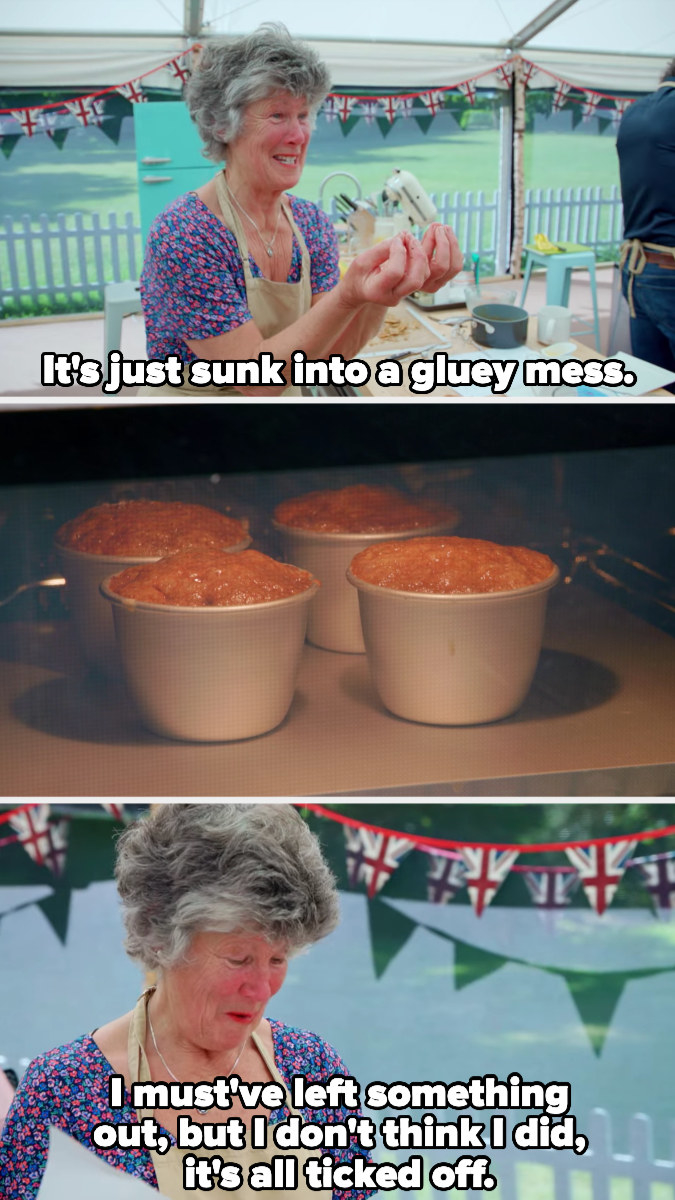 15.
STRESSFUL: When Giuseppe had to be the bearer of bad news and tell Maggie that she left out flour.
16.
STRESSFUL: When Amanda's puddings came out of the tin still raw.
17.
STRESSFUL: And when Maggie's looked...well, they looked like this.
18.
STRESSFUL: The fact that Paul won't even try Maggie's puddings. Is this a GBBO first?
19.
DELIGHTFUL: Jürgen placing first in the Technical with his textbook definition sticky toffee puddings.
Showstopper Challenge: Celebratory Joconde Imprimé Dessert
20.
STRESSFUL: The fact that I have no idea what a joconde is, let alone an imprimé, yet here I am, writing a recap of a baking show.
21.
DELIGHTFUL: Jürgen describing to Noel a Star Trek–themed joconde imprimé wedding cake he once made.
22.
DELIGHTFUL: The fact that Chigs based his dessert's design on "his sister's new bathroom tiles," according to Matt's narration.
23.
STRESSFUL: Amanda's dripping joconde.
24.
STRESSFUL: This ominous cloud of smoke that erupts from Chigs' oven while Noel narrates about the dangers of over-baking jaconde.
25.
STRESSFUL: When Freya's pattern dissolved into her sponge.
For contrast, here's Lizzie's.
26.
STRESSFUL: When Maggie pulled out her sponge before it was done baking, and she was forced to start from scratch at the halfway mark.
27.
DELIGHTFUL: Giuseppe modeling his showstopper after a wedding cake made by his father, a professional chef.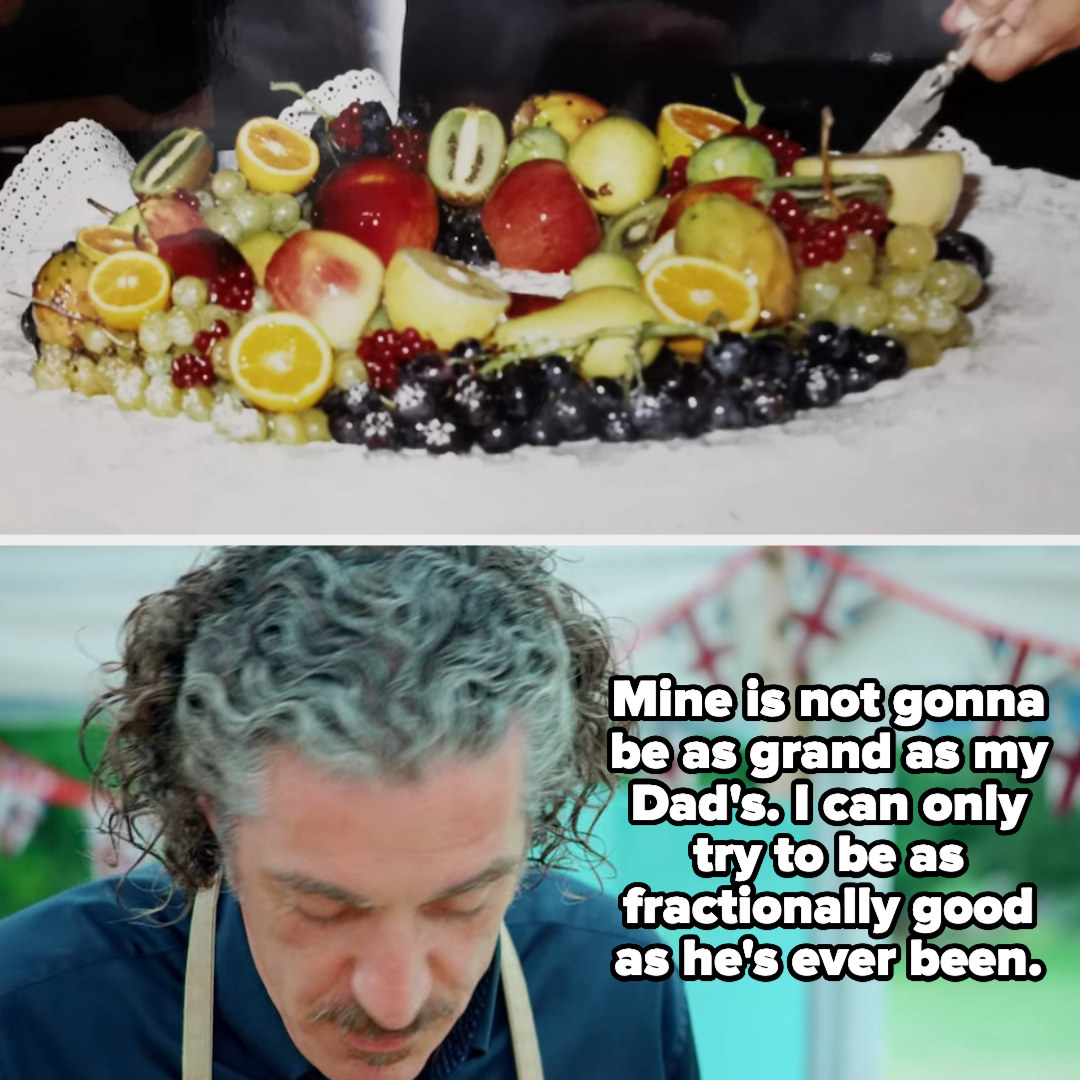 28.
STRESSFUL: Amanda's cake leaking jelly and looking like it's been wounded in battle.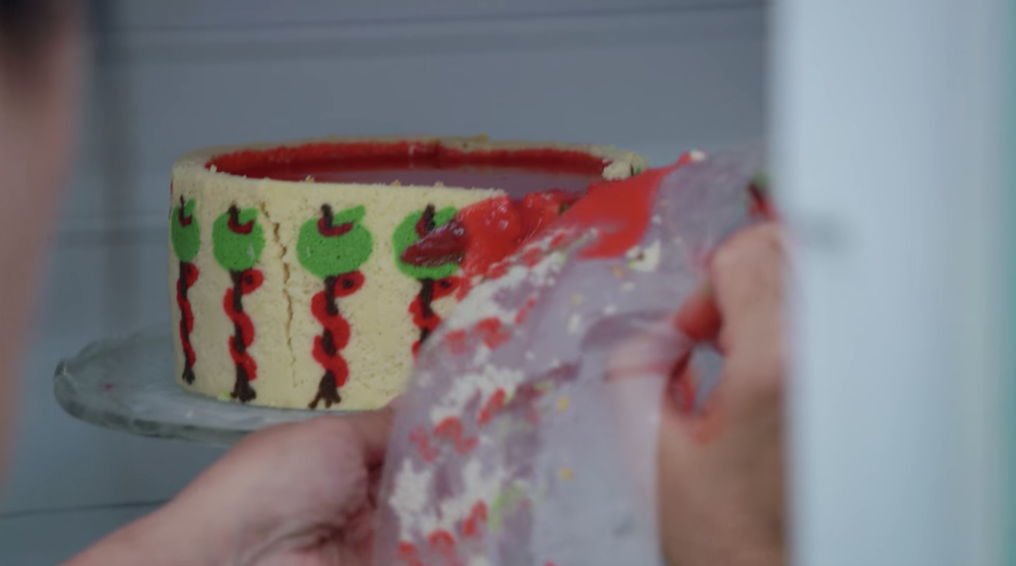 29.
DELIGHTFUL: Giuseppe's dessert, which looks so perfect it wouldn't be out of place in a Studio Ghibli movie.
30.
DELIGHTFUL: Crystelle's gorgeous pineapple dessert.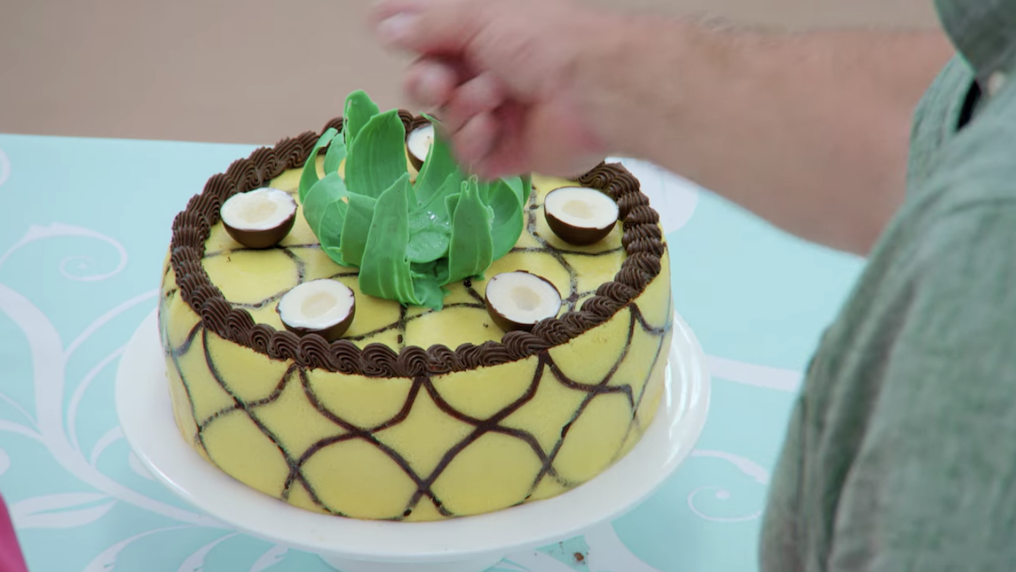 31.
DELIGHTFUL: Chigs' incredible two-tiered dessert, which makes me think his sister must have the finest bathroom tiles in the world if they inspired this masterpiece.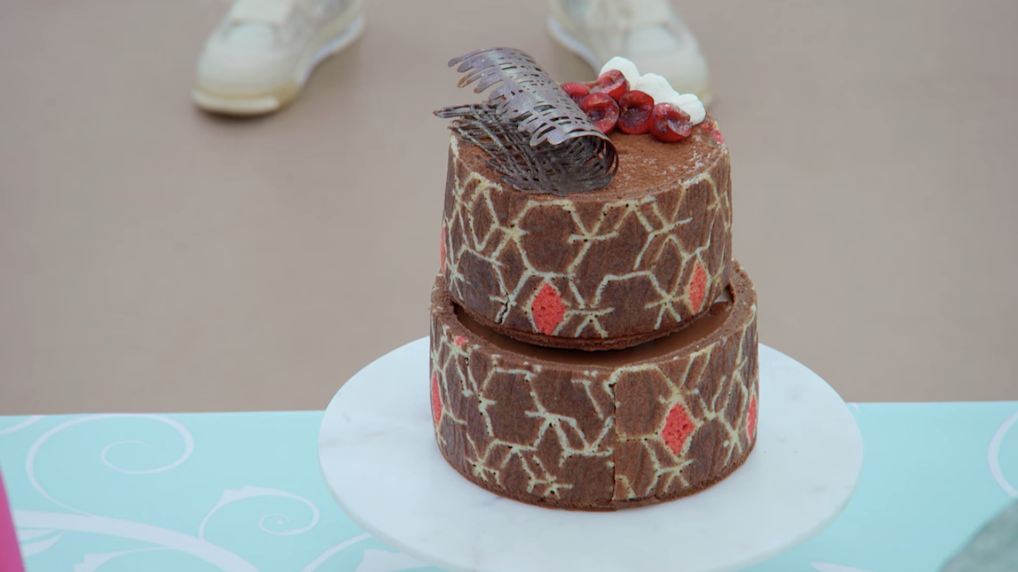 32.
STRESSFUL: Alas, Maggie's dessert.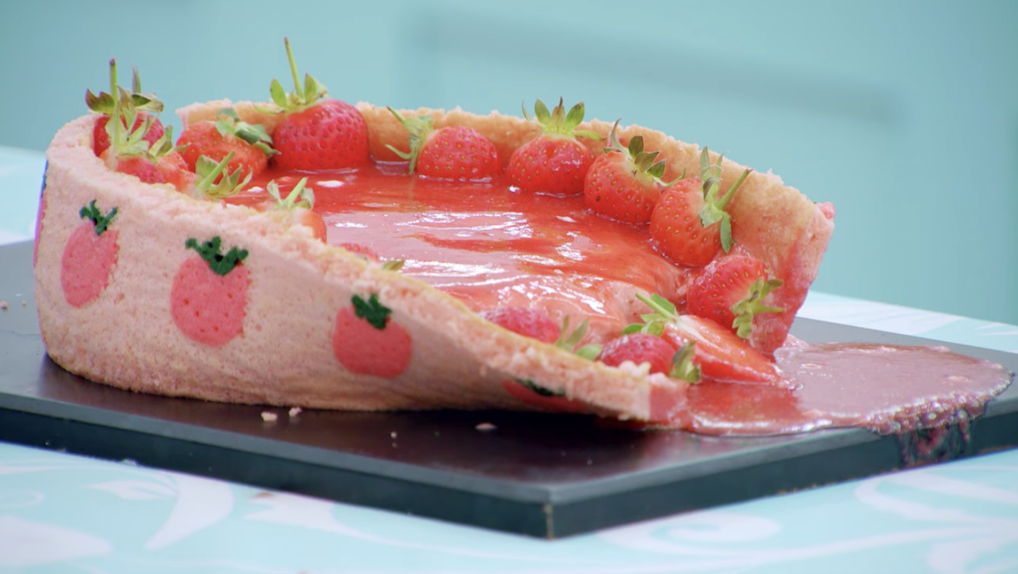 Final Results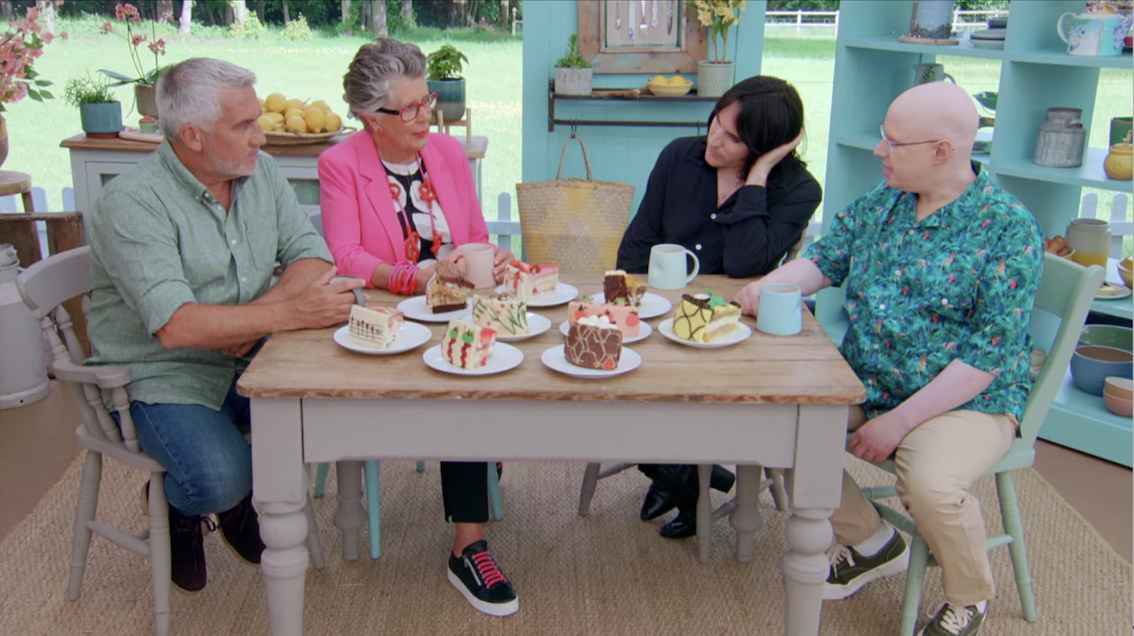 33.
DELIGHTFUL: Chigs being named Star Baker after a truly incredible performance.
34.
STRESSFUL: Saying goodbye to Maggie and her delightfully positive attitude (and wonderful bakes).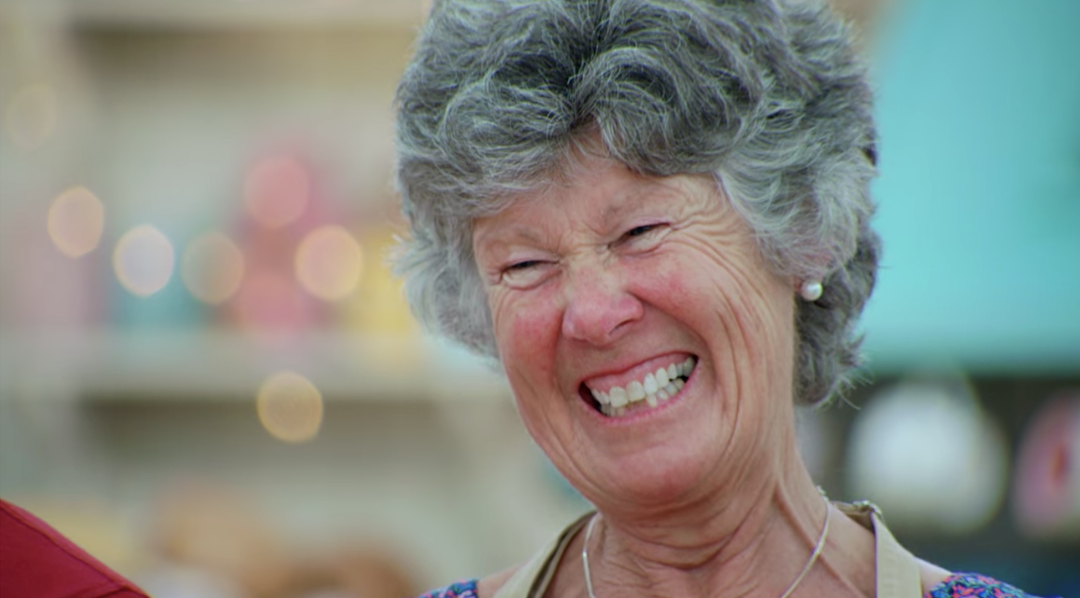 This concludes our Dessert Week recap! What were your favorite moments from this episode? Tell us about them in the comments!