This week, the final five (!) bakers took on the show's first Free From Week, with each challenge being free from (get it? I didn't, at first) a key ingredient you'd normally associate with that particular bake. Here are 19 absolutely delightful moments from the episode, plus 12 anxiety-inducing ones.
Warning: Spoilers (and potential emotional turmoil) ahead. 

1.
DELIGHTFUL: Paul Hollywood being revealed as a member of the Marvel Cinematic Universe after he Hulks out upon realizing that the bakers will be using dairy-free, vegan, and gluten-free recipes throughout the episode.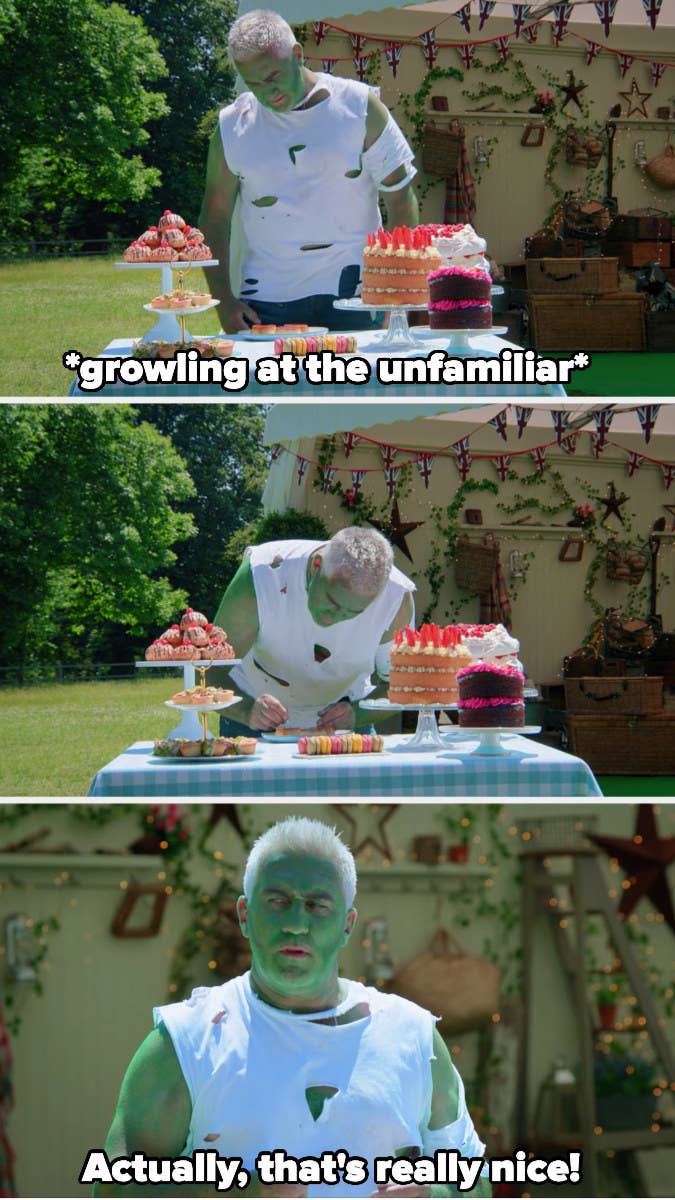 Signature Challenge: Dairy-Free Ice Cream Sandwiches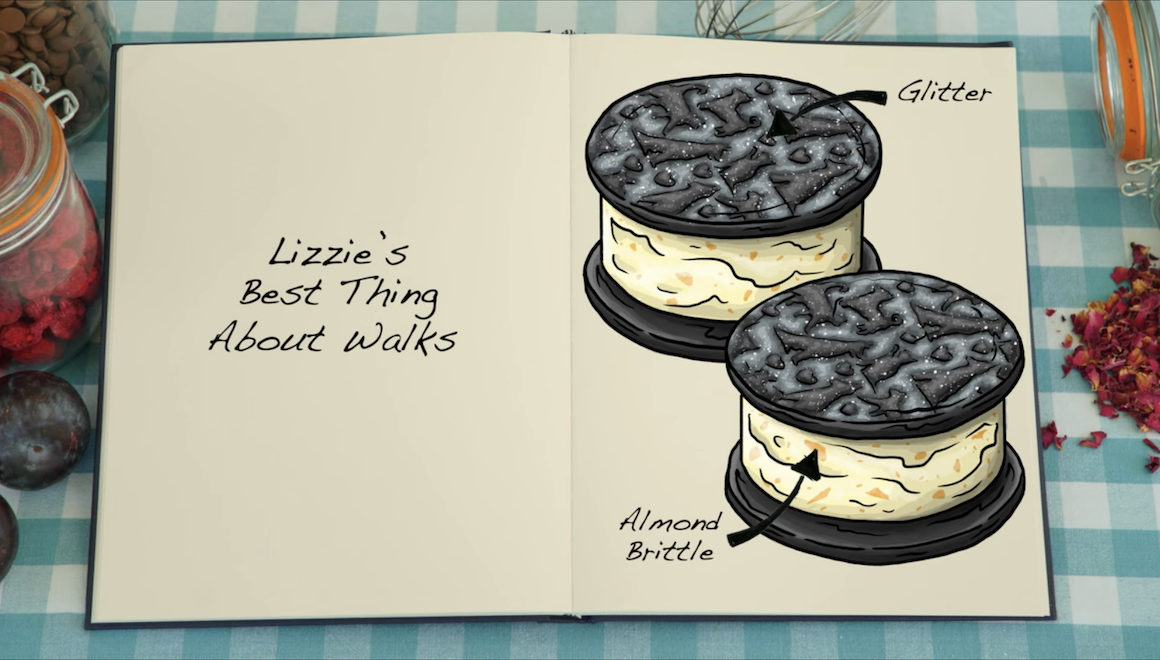 2.
STRESSFUL: The fact that this is the quarterfinal! Which famously comes before the semifinal! Which just as famously precedes the final! Ah!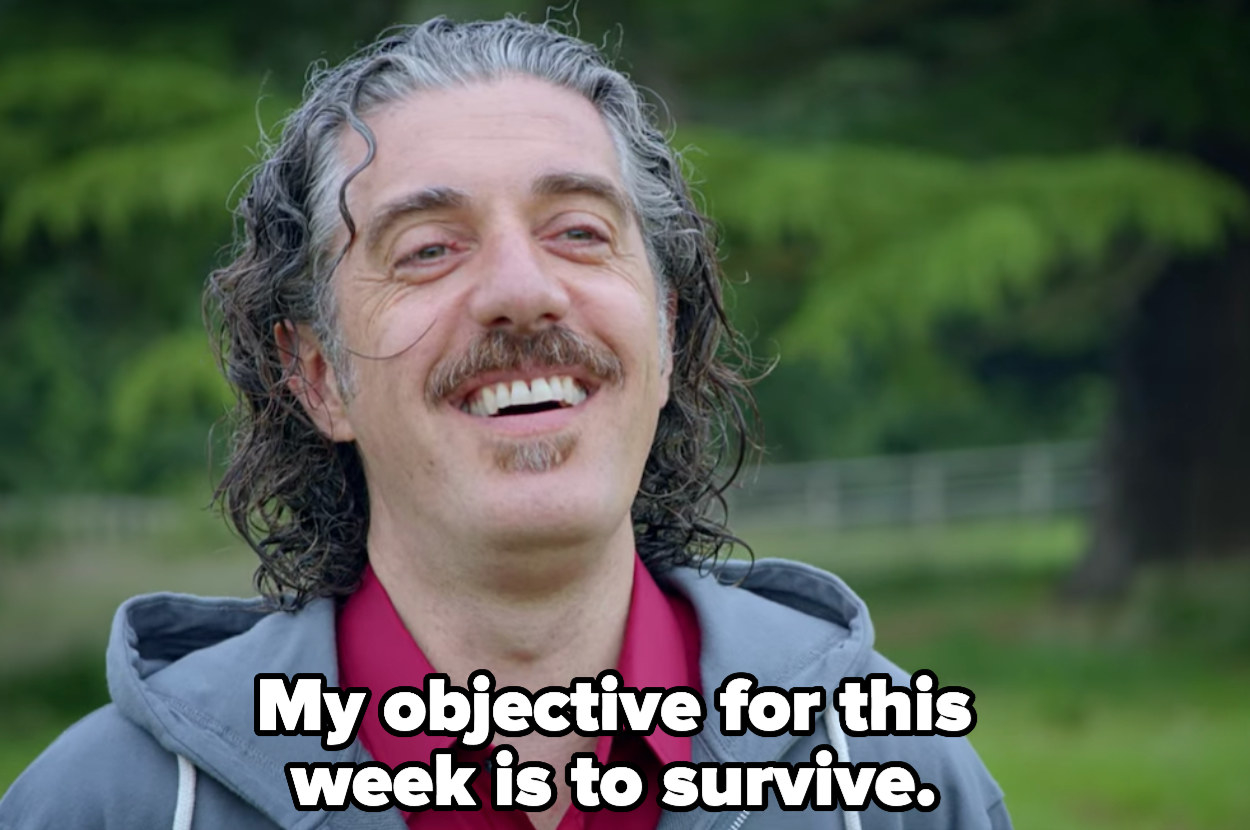 3.
DELIGHTFUL: Lizzie's dog-themed rolling pin for her dog-themed ice cream sandwiches. I would like to own this immediately, if possible.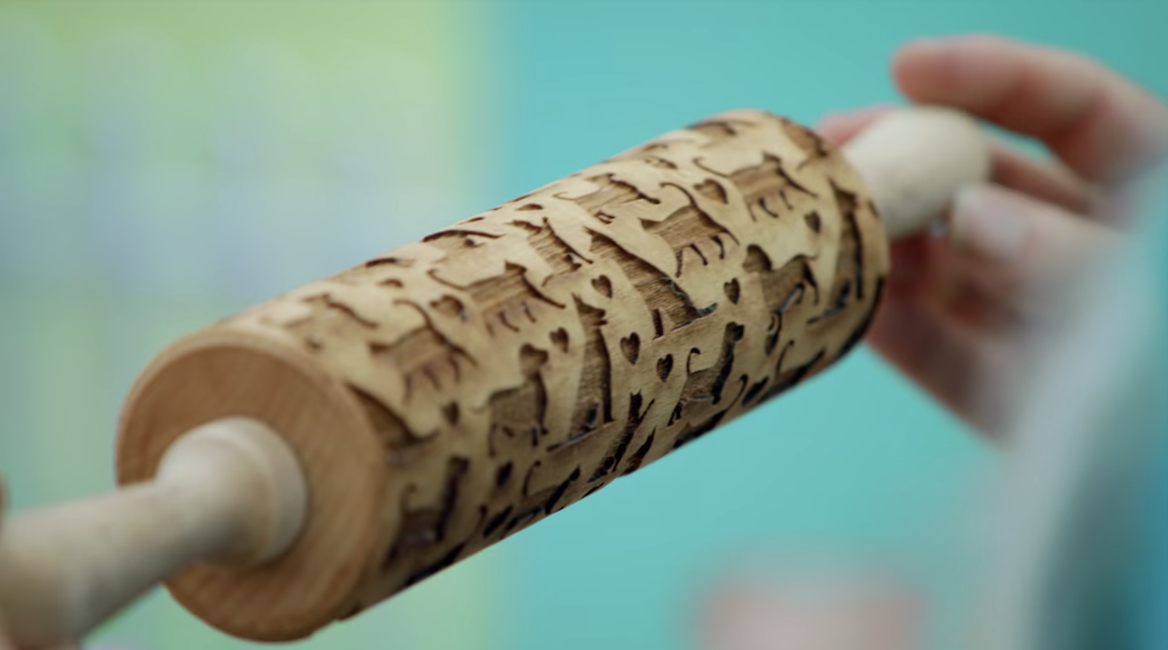 4.
DELIGHTFUL: Chigs (and Chigs' glasses) hearing his mother's voice while he chops the mango for his ice cream sandwiches, which are based on her favorite flavors.
5.
STRESSFUL: Jürgen's biscuits coming out wonky, to which he responds with typical Jürgen restraint.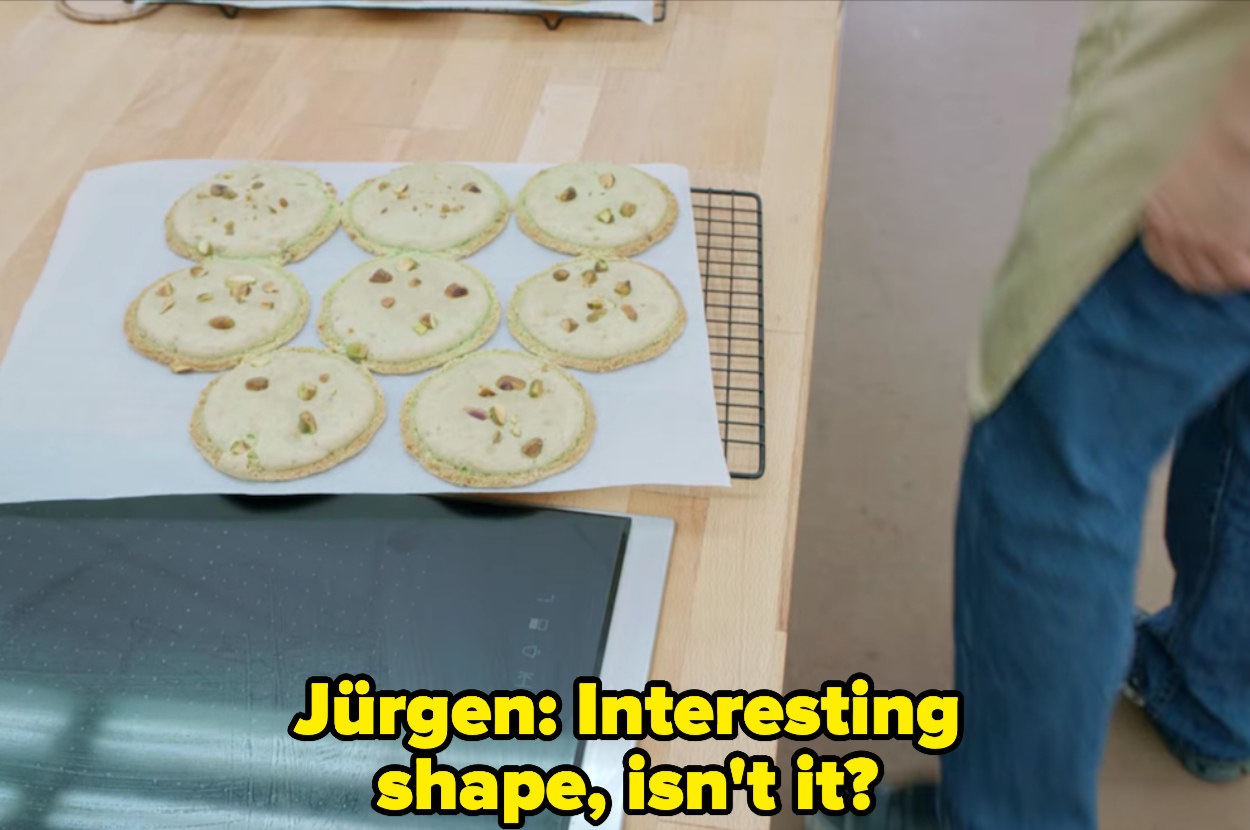 6.
STRESSFUL: Giuseppe's vague sense of impending doom.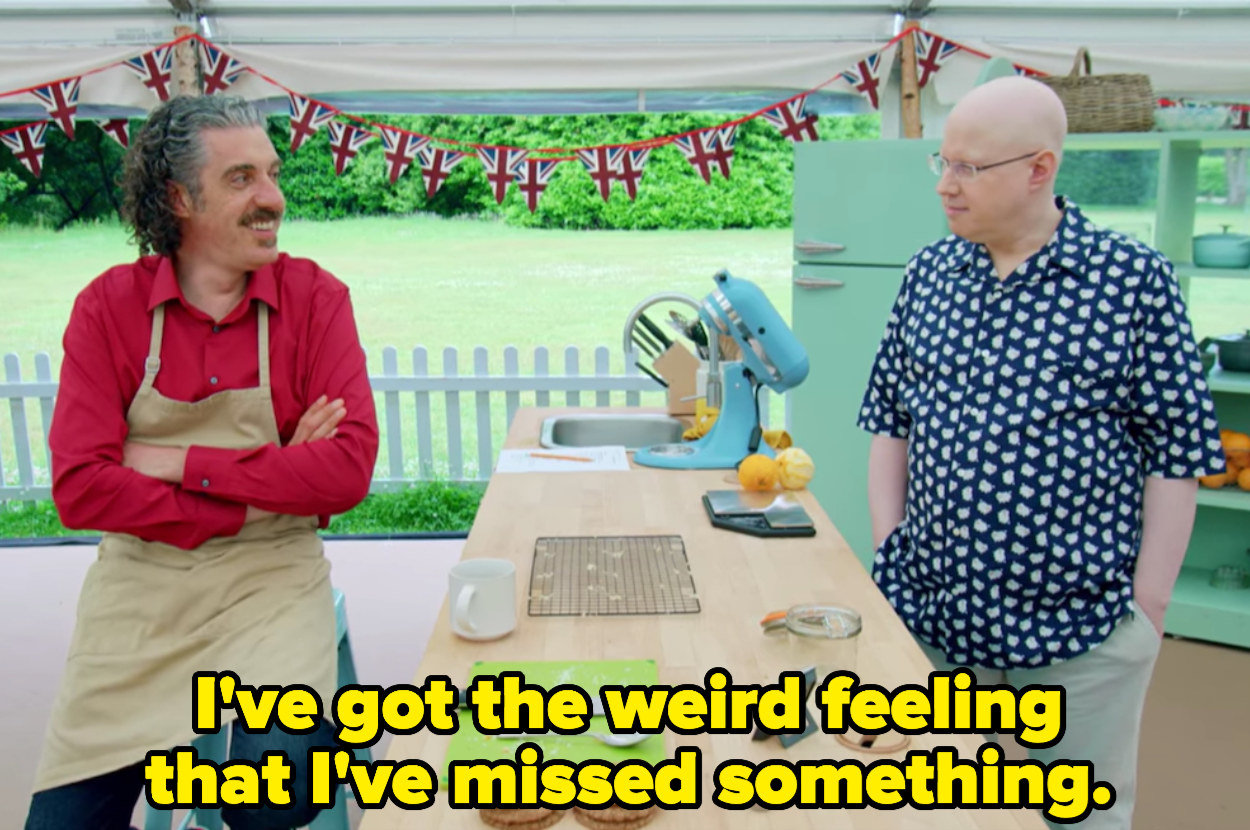 7.
STRESSFUL: Jürgen's eulogy for his dreams of a perfect macaron ice cream sandwich.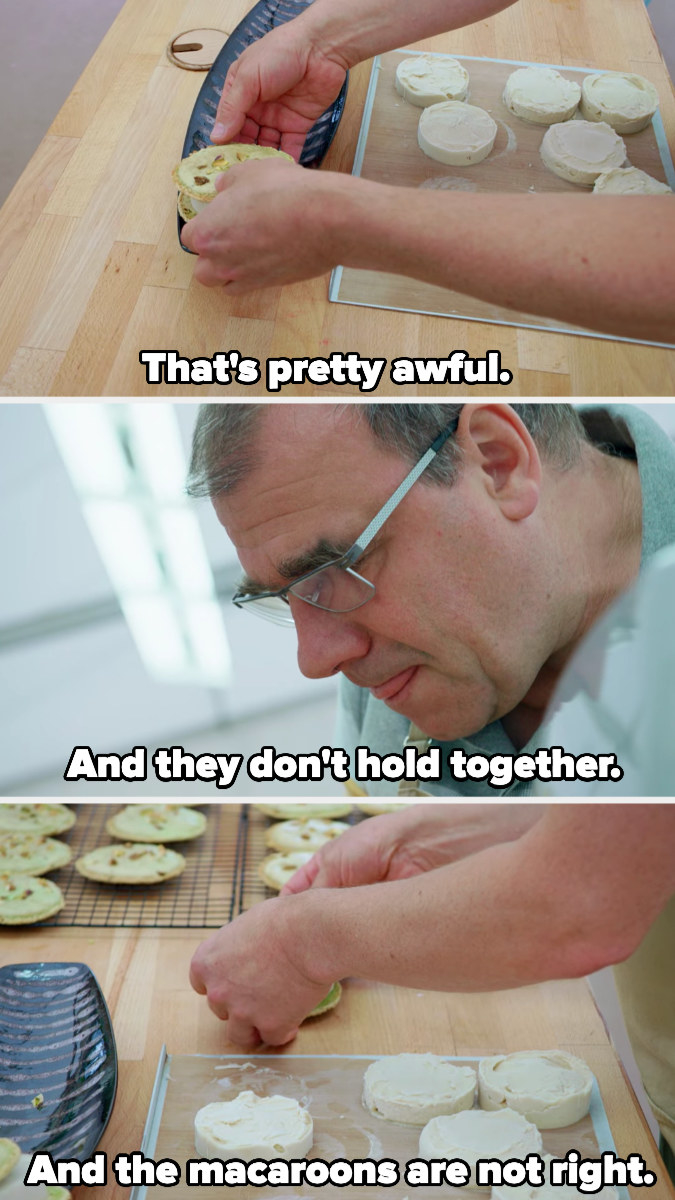 8.
DELIGHTFUL: Giuseppe taking inspiration from the divine for his Signature bake.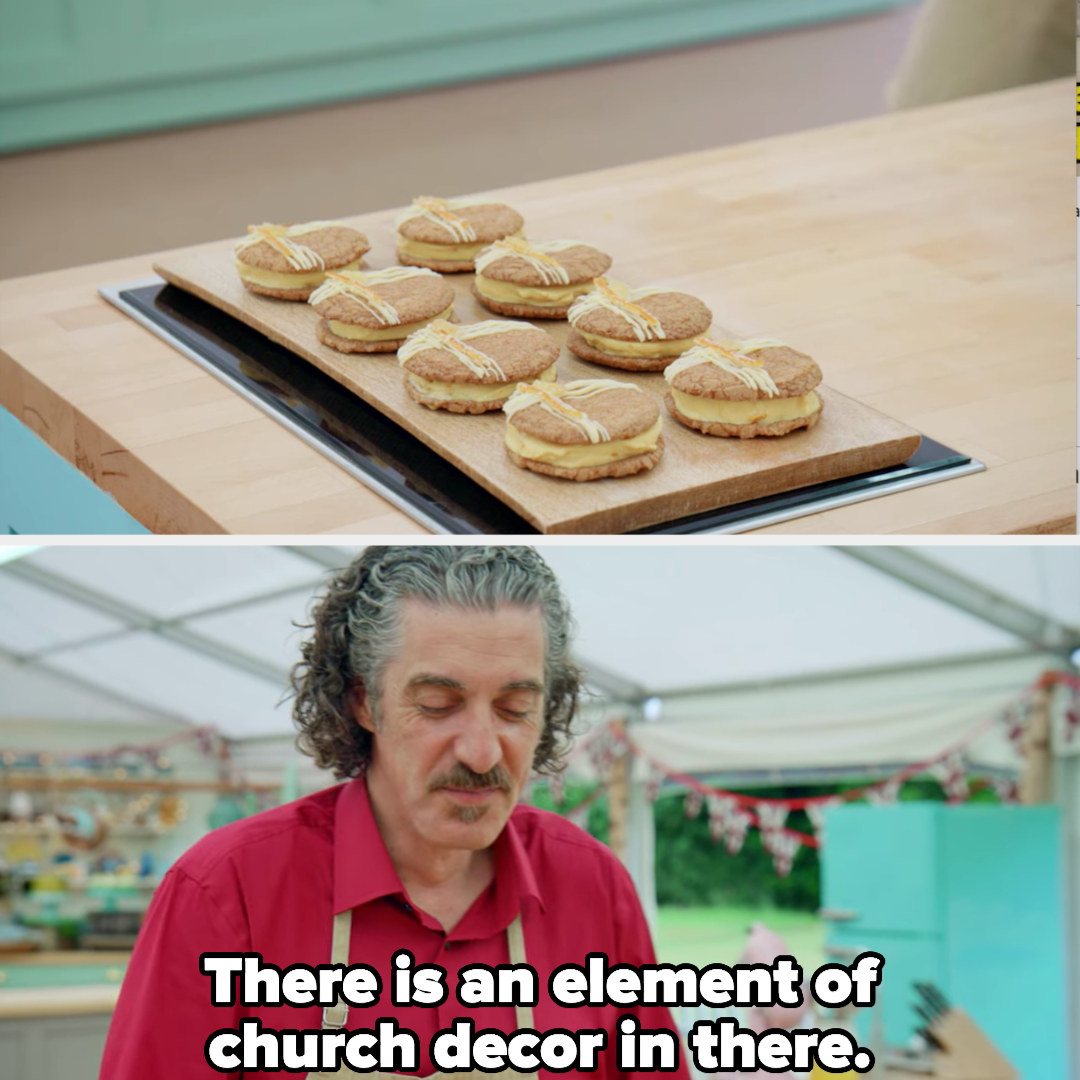 9.
DELIGHTFUL: Chigs' cartoonishly perfect ice cream sandwiches.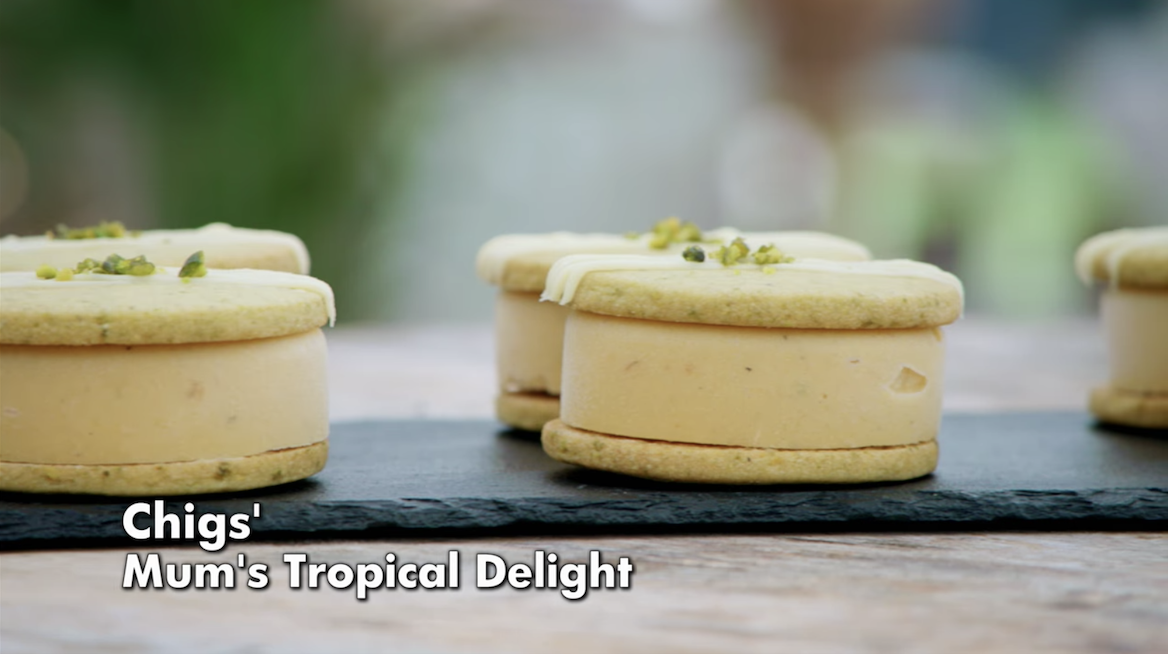 Paul and Prue say they aren't flavorful enough, but Paul and Prue clearly don't appreciate this satisfyingly smooth ice cream disc enough.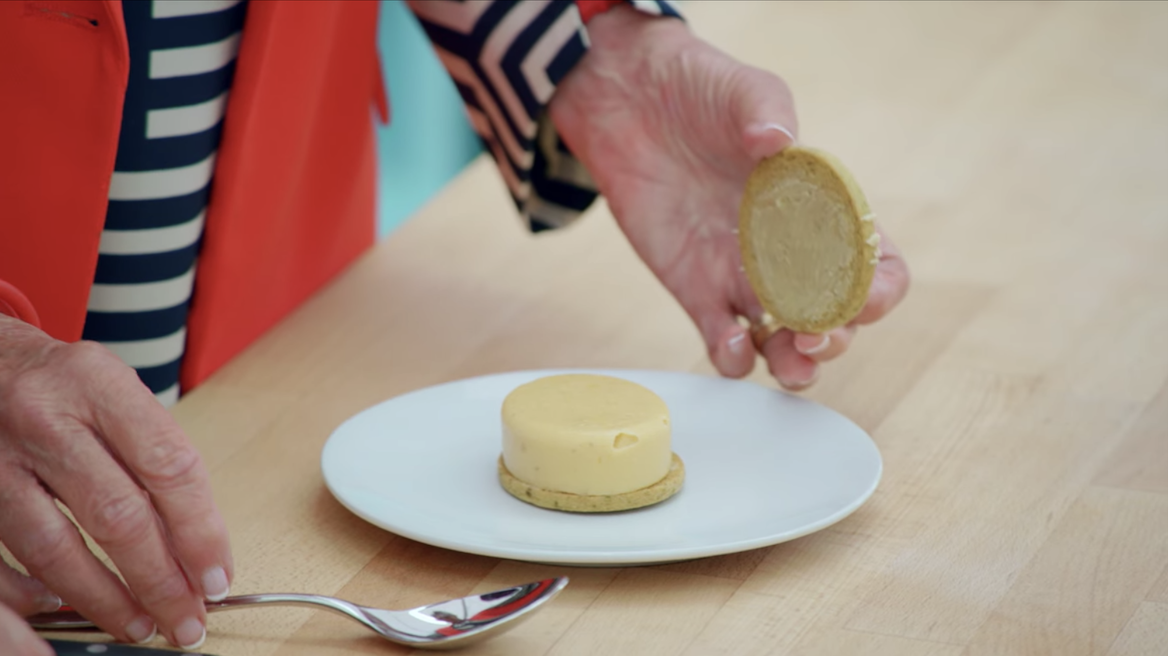 10.
DELIGHTFUL: Jürgen, despite his doomsday attitude, pulling through with yet another extraordinary bake. Sure, the meringue he used as his biscuits is a little bit too chewy, but Prue likes it, and Paul basically wants to marry his banana ice cream.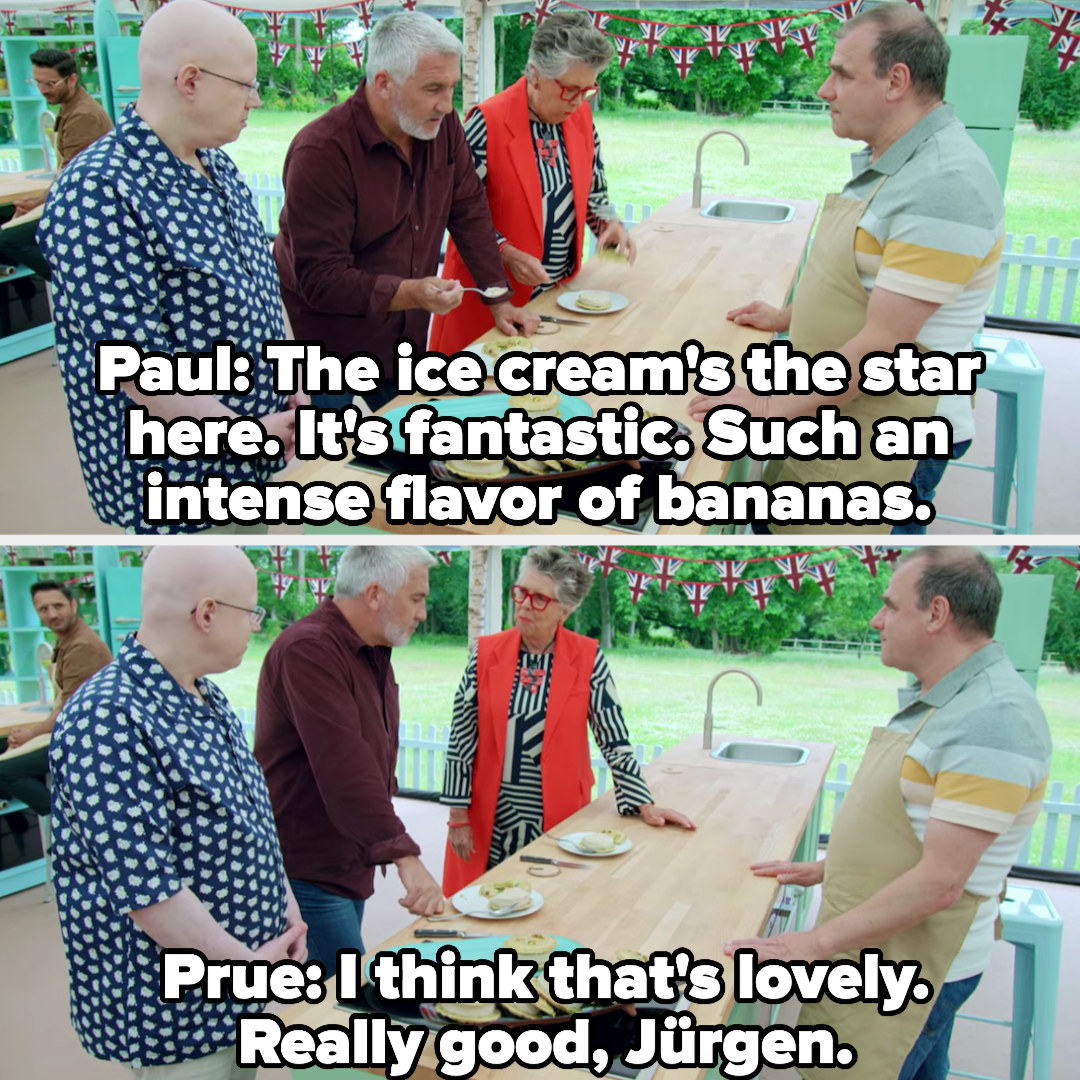 11.
DELIGHTFUL: Crystelle's joyful disbelief when the judges praise her flavorful ice cream sandos.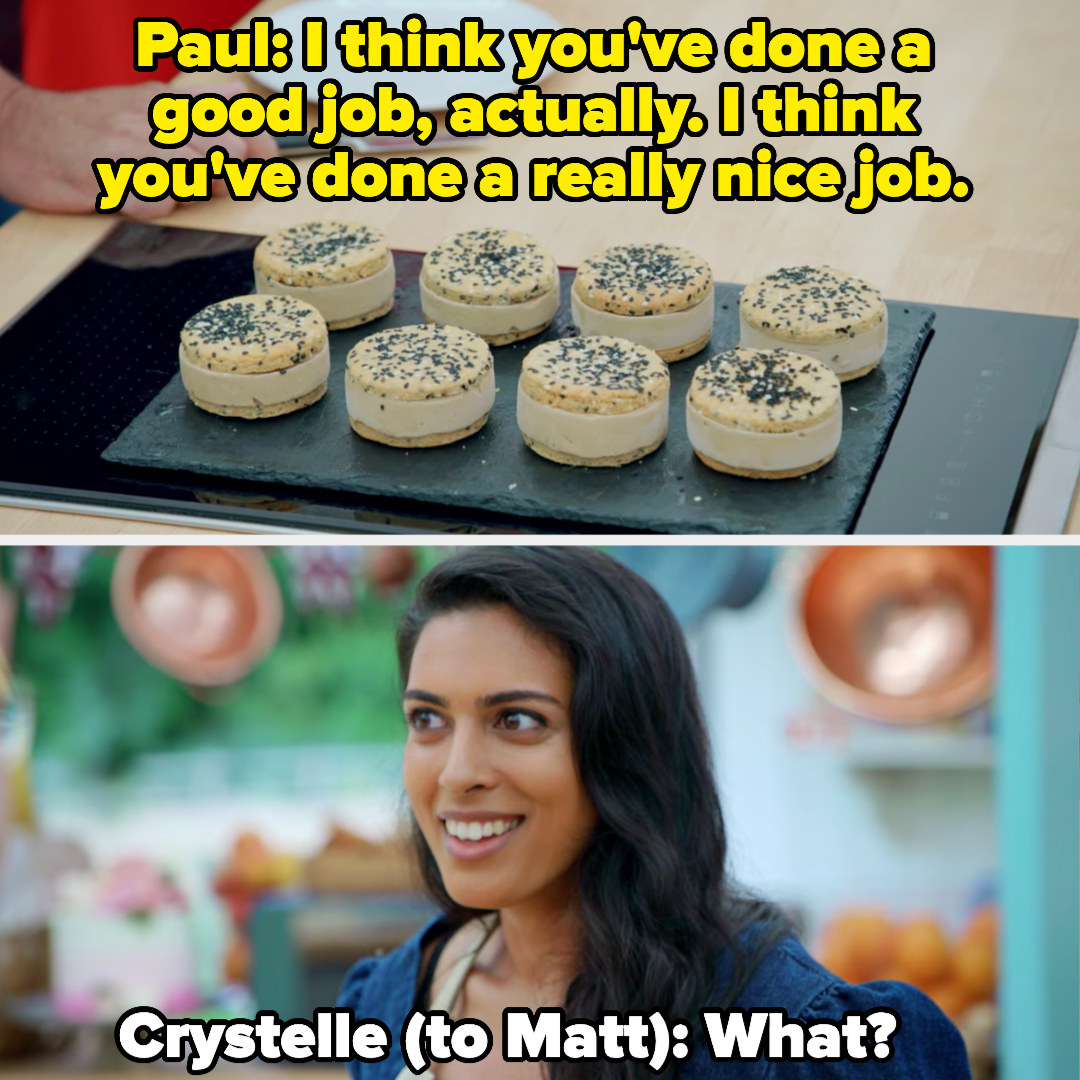 Technical Challenge: Vegan Sausage Rolls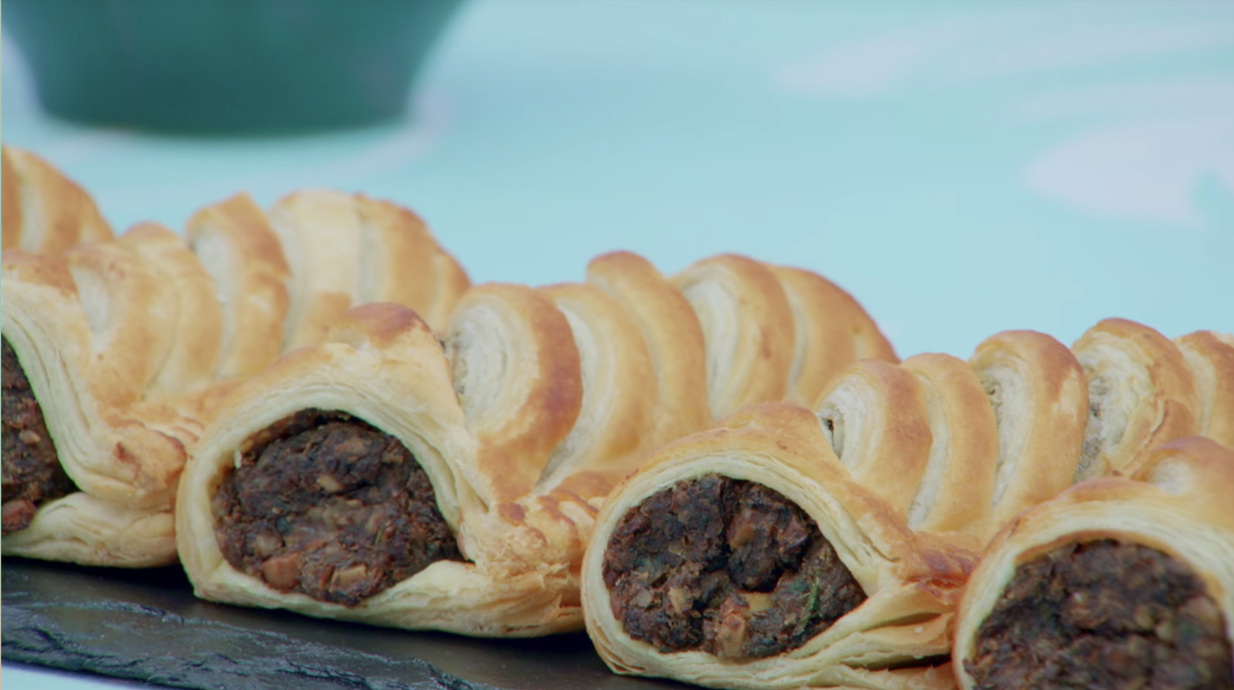 12.
DELIGHTFUL: Chigs and Crystelle's silent reactions to the challenge.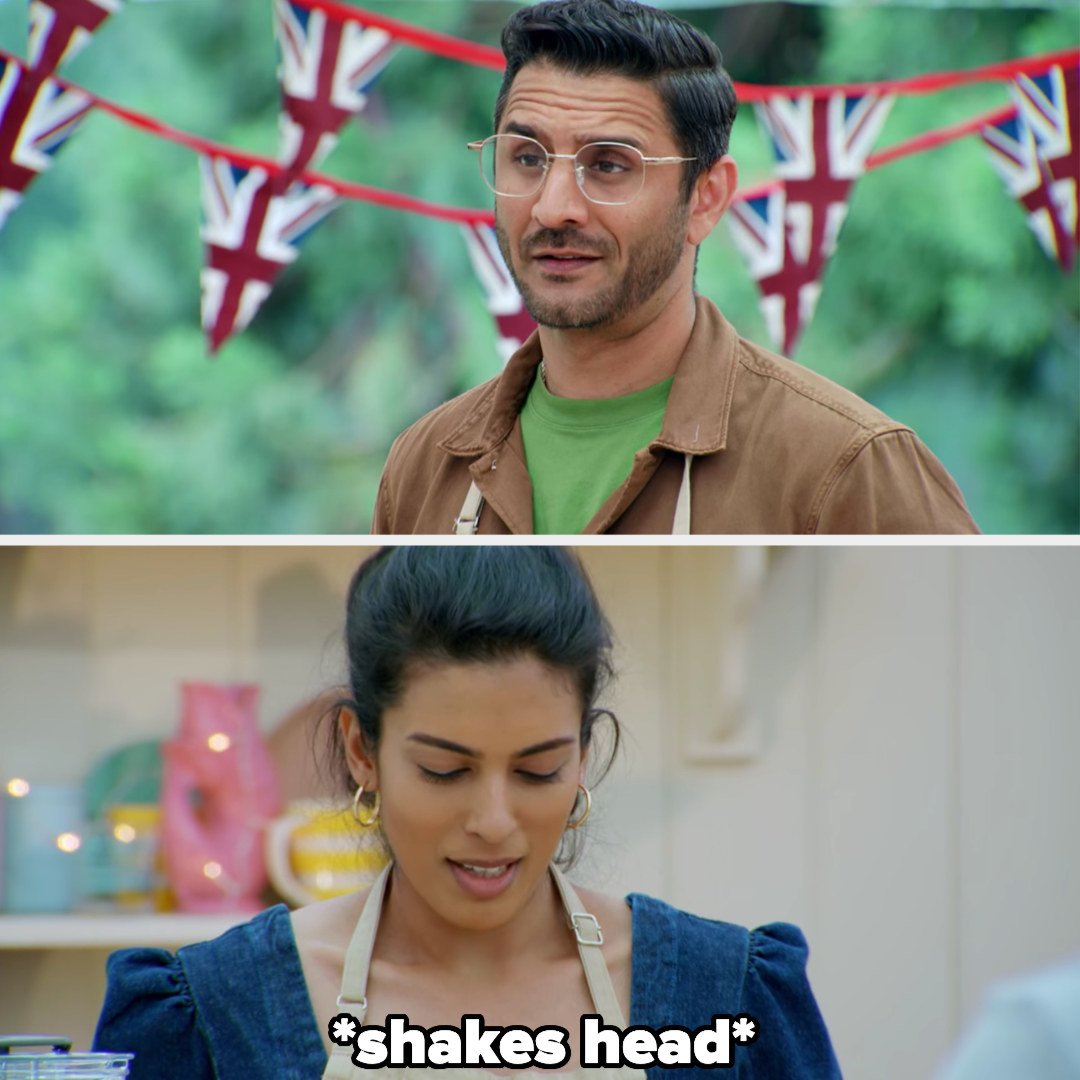 13.
STRESSFUL: This "vegan block," a butter substitute that Prue tells us is made with almond, coconut, and rapeseed oil. None of the bakers have worked with it before, and I don't trust it. I mean, I'm sure it's a lovely ingredient. But from a baking point of view, it sort of seems like a more vindictive tofu.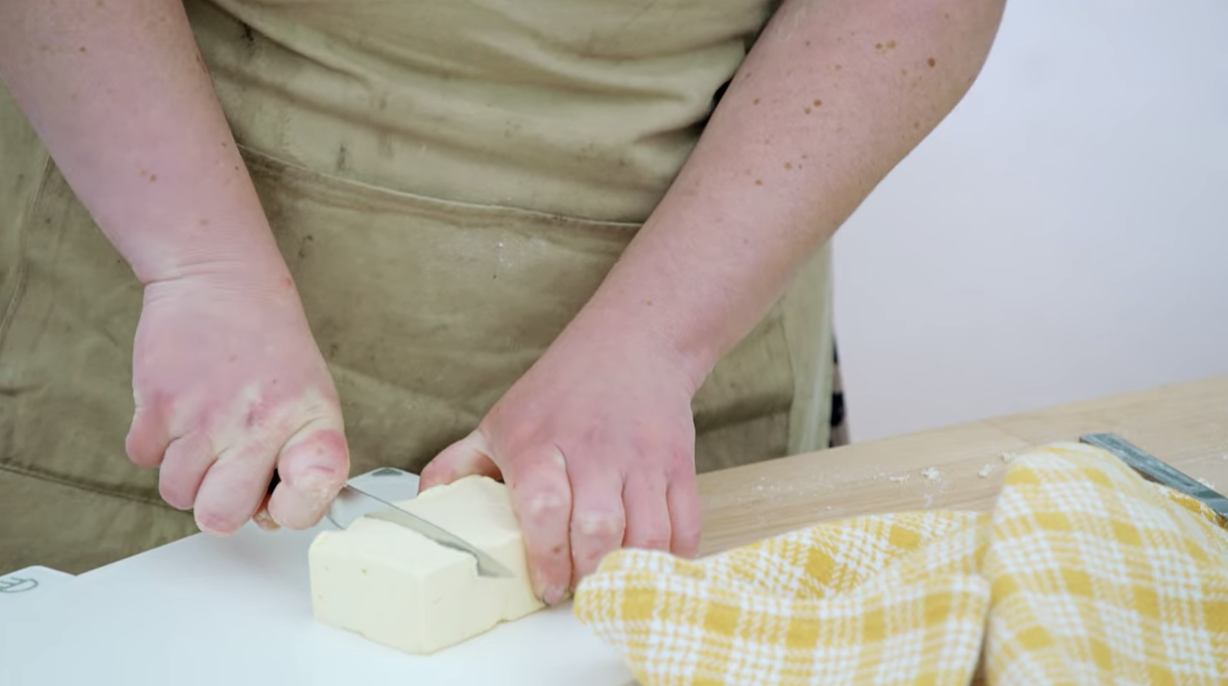 14.
STRESSFUL: Crystelle's harsh assessment of her vegan sausage rolls.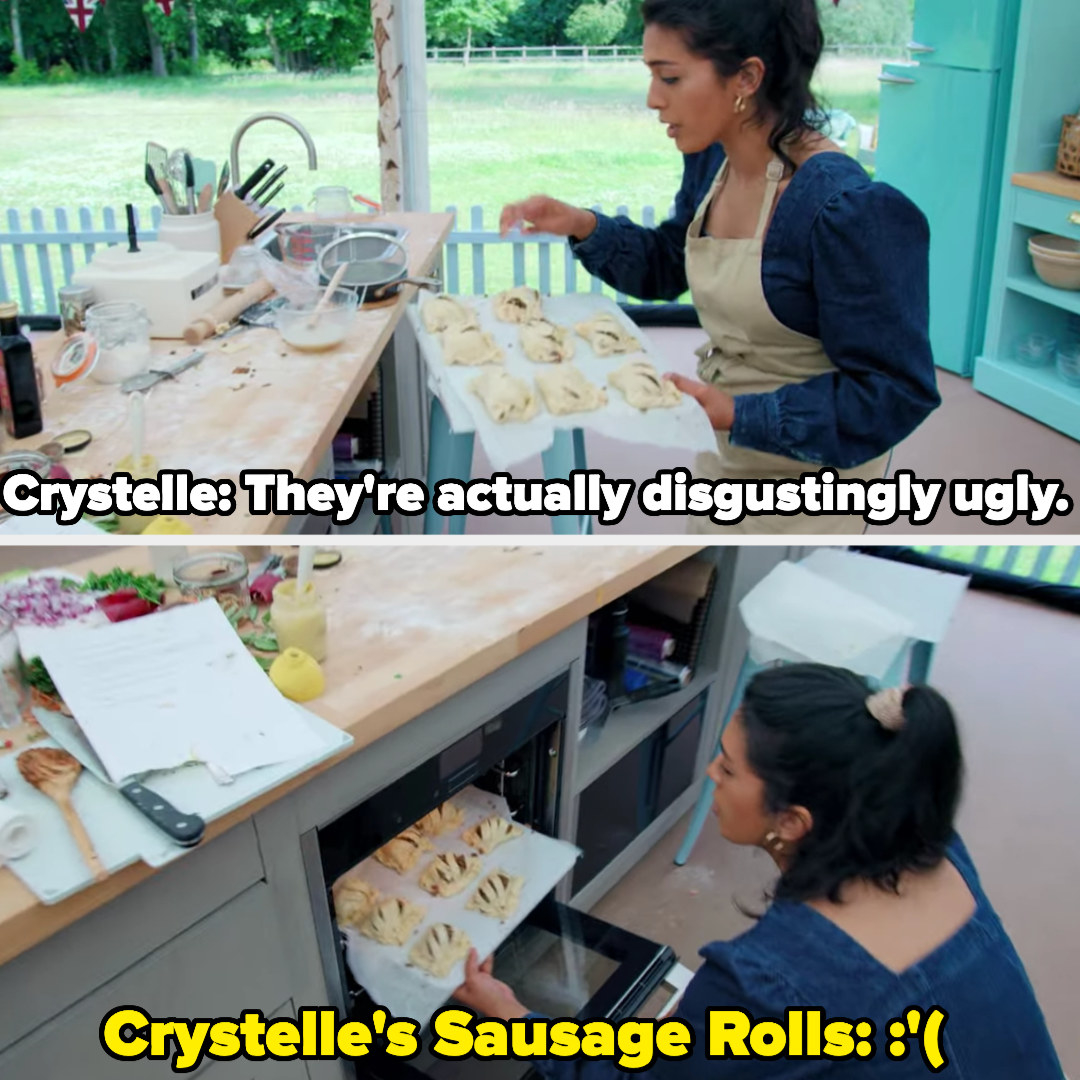 15.
STRESSFUL: Oh god, no. No, no, no. Anything but this.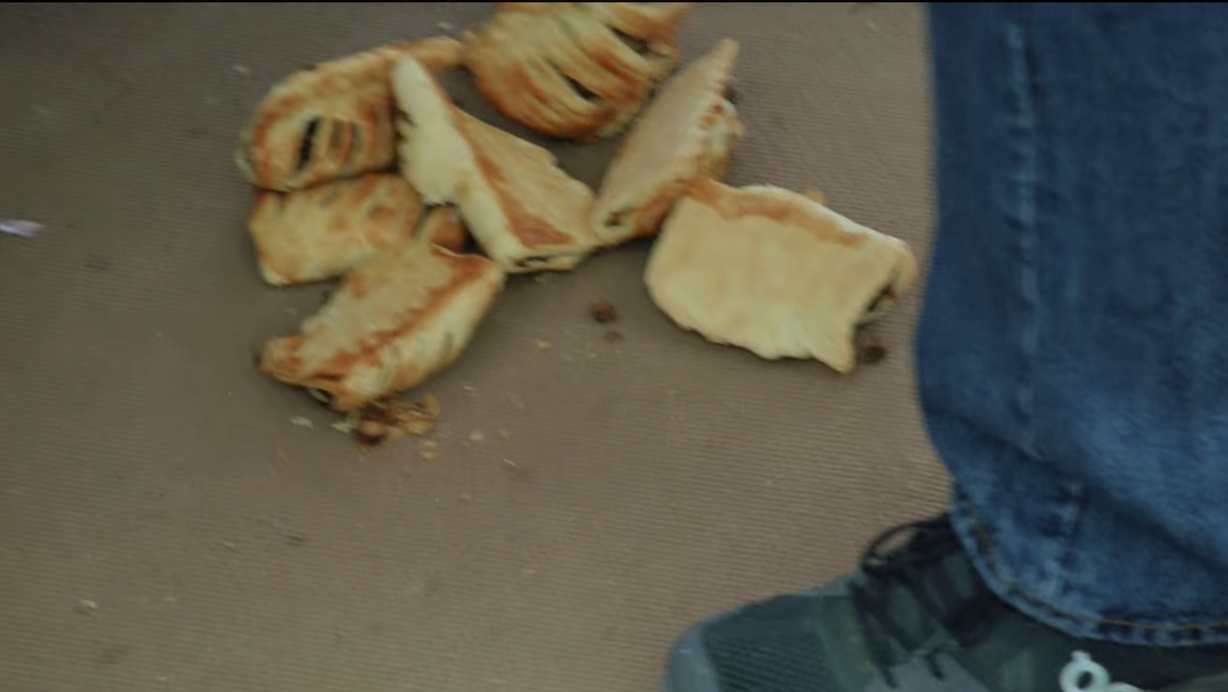 All of Jürgen's sausage rolls fell on the carpet in one sad, small pile of vegan defeat. He rescues them, but at what cost?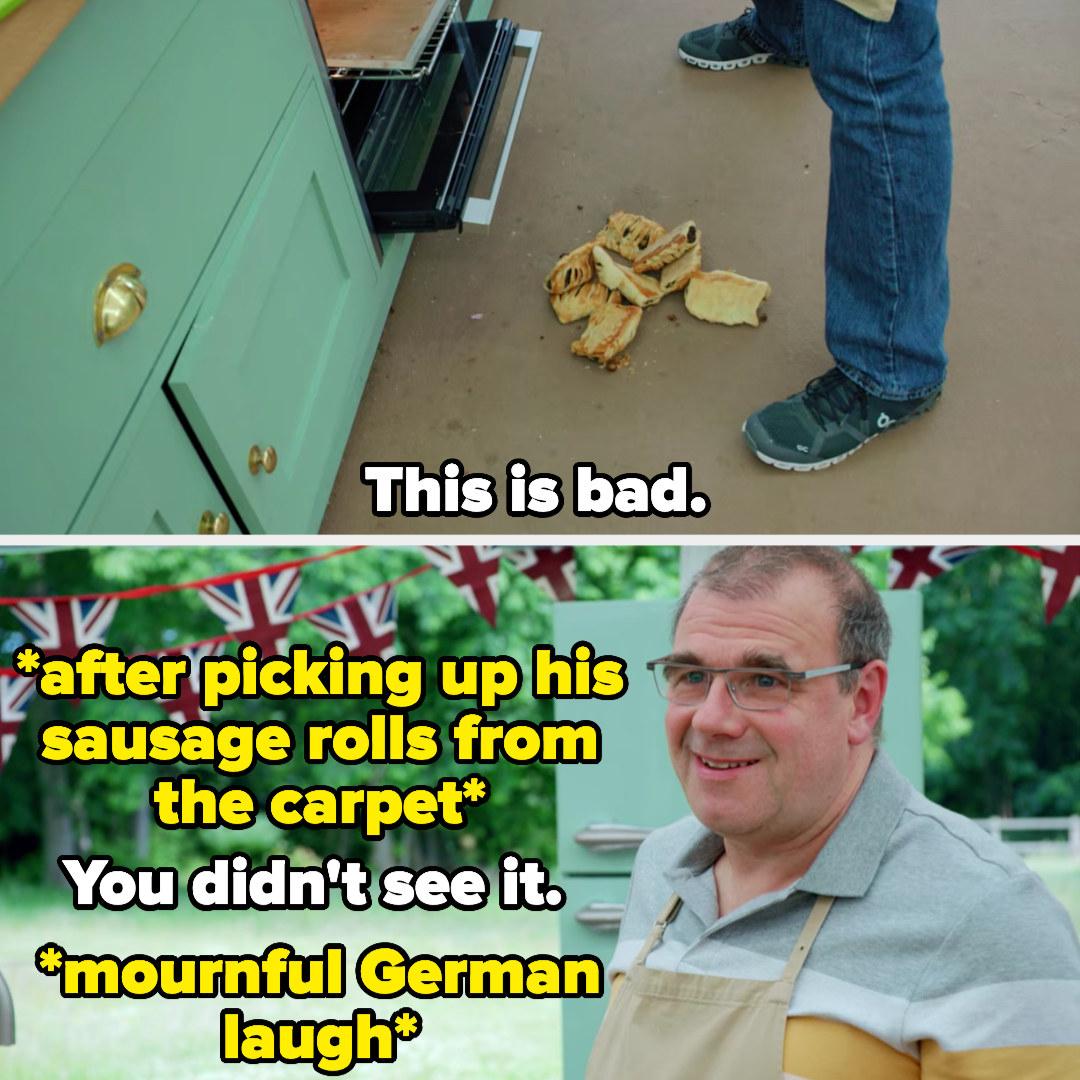 16.
DELIGHTFUL: Paul damn near keeling over from the spiciness of Crystelle's chutney, while Prue coolly keeps judging.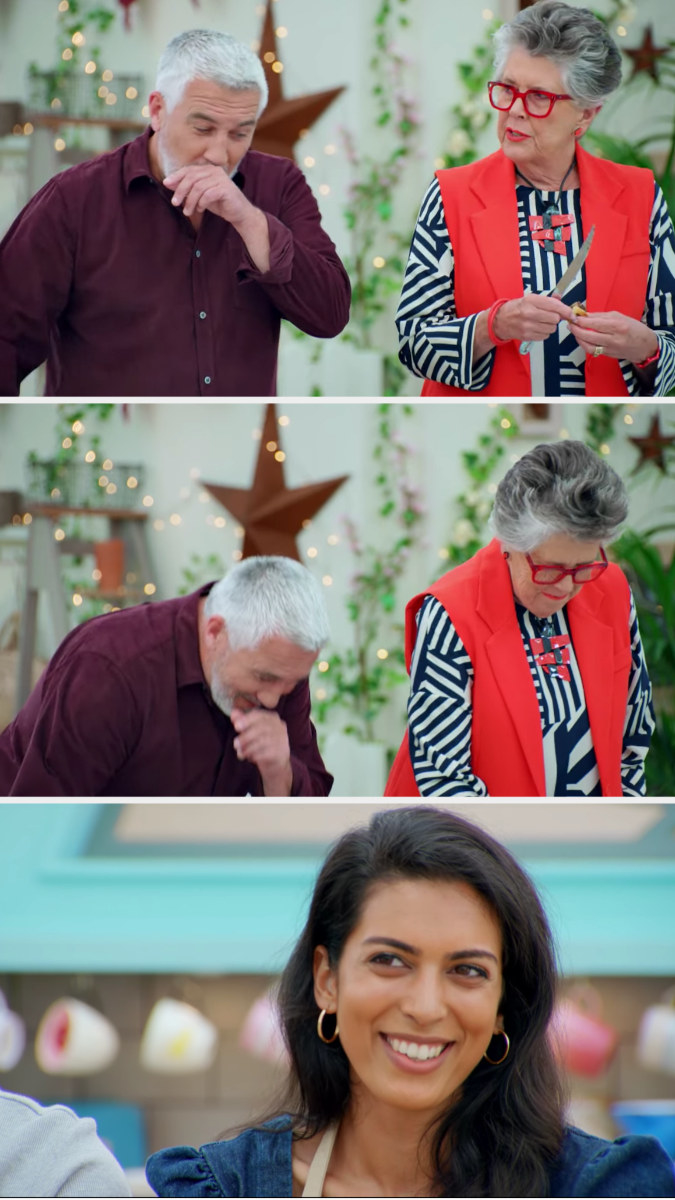 17.
DELIGHTFUL: Crystelle places last in the Technical — an unequivocal bummer — but this lil' interaction when a wounded Paul makes her try her own chutney is pure Bake Off gold.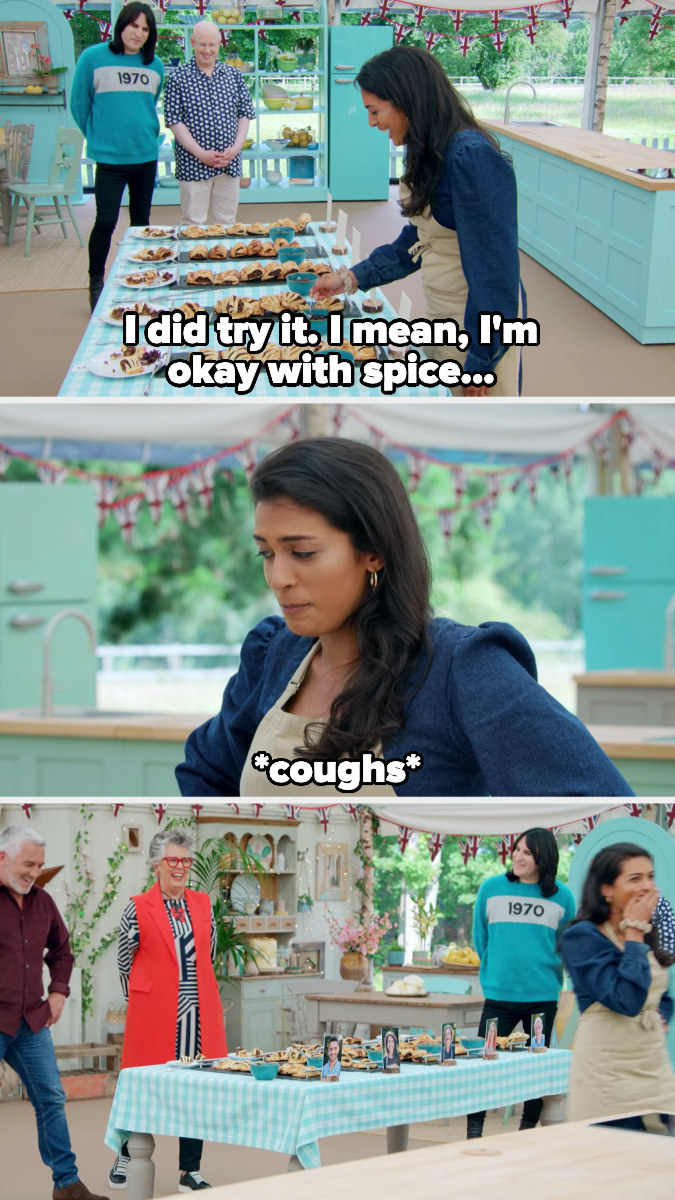 18.
DELIGHTFUL: Chigs placing first in the Technical. This man started baking as a pandemic hobby, and look at him now! Making vegan sausage rolls with the best of 'em!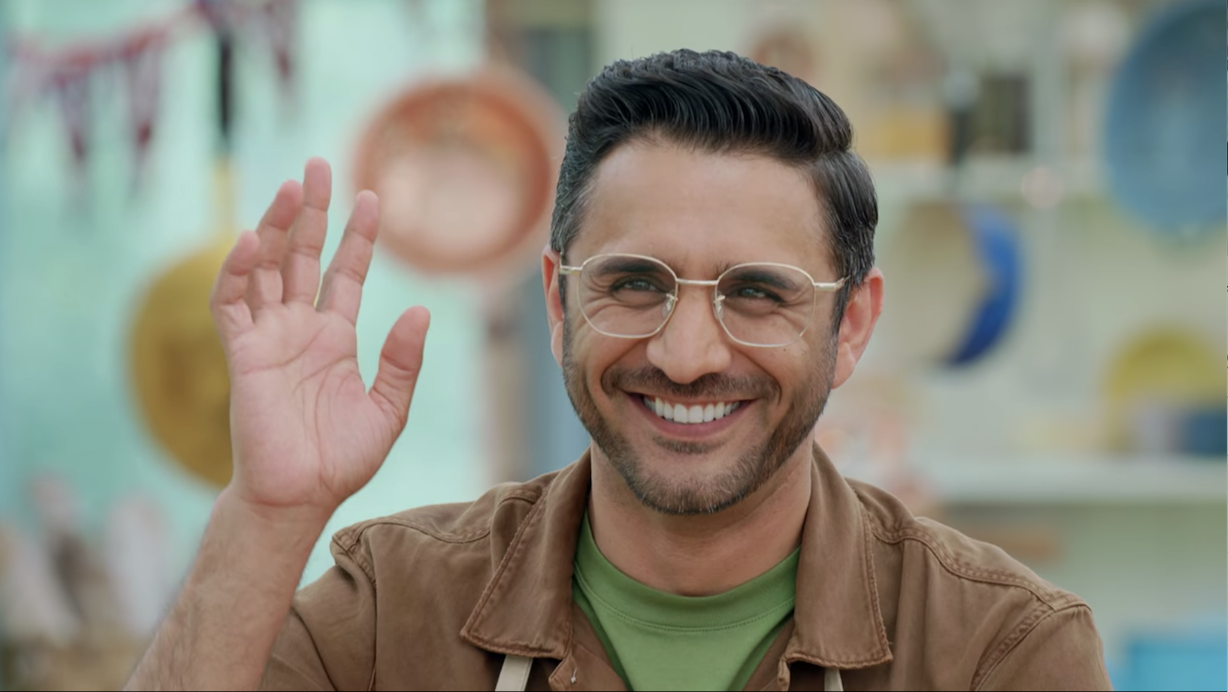 Showstopper Challenge: Visually Spectacular Gluten-Free Celebration Cake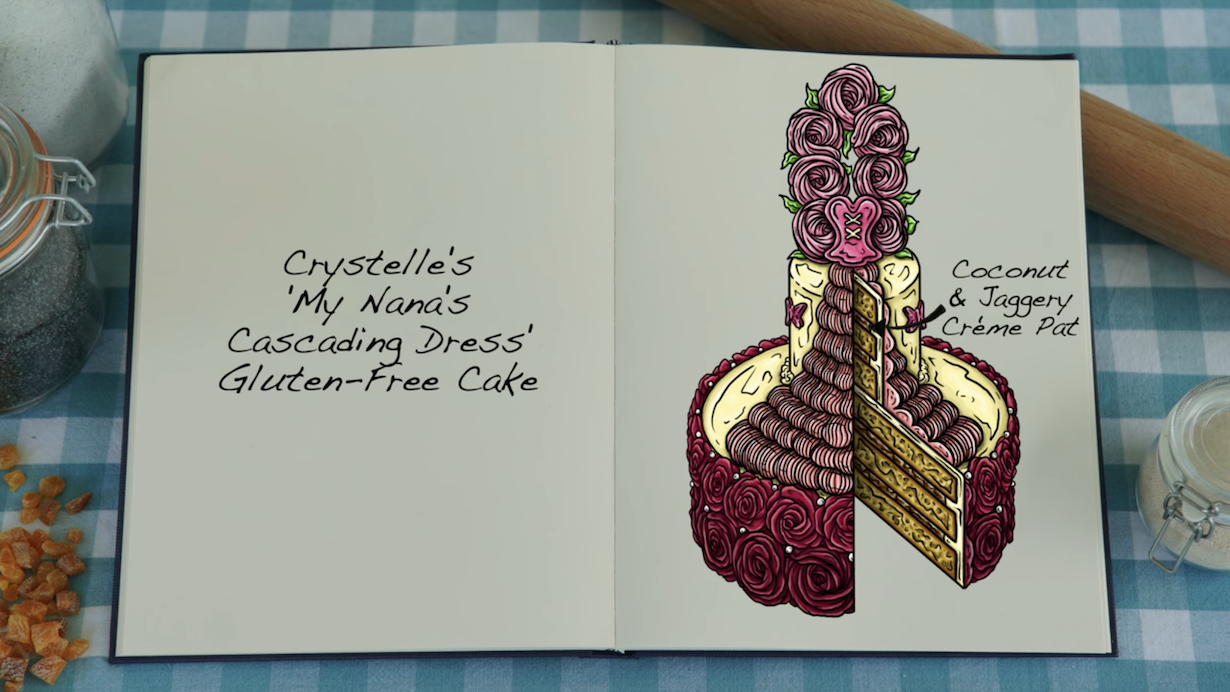 19.
STRESSFUL: The automatic disadvantage Giuseppe's put himself at by making a Black Forest cake, aka Paul's favorite, aka sworn cake enemy of Prue.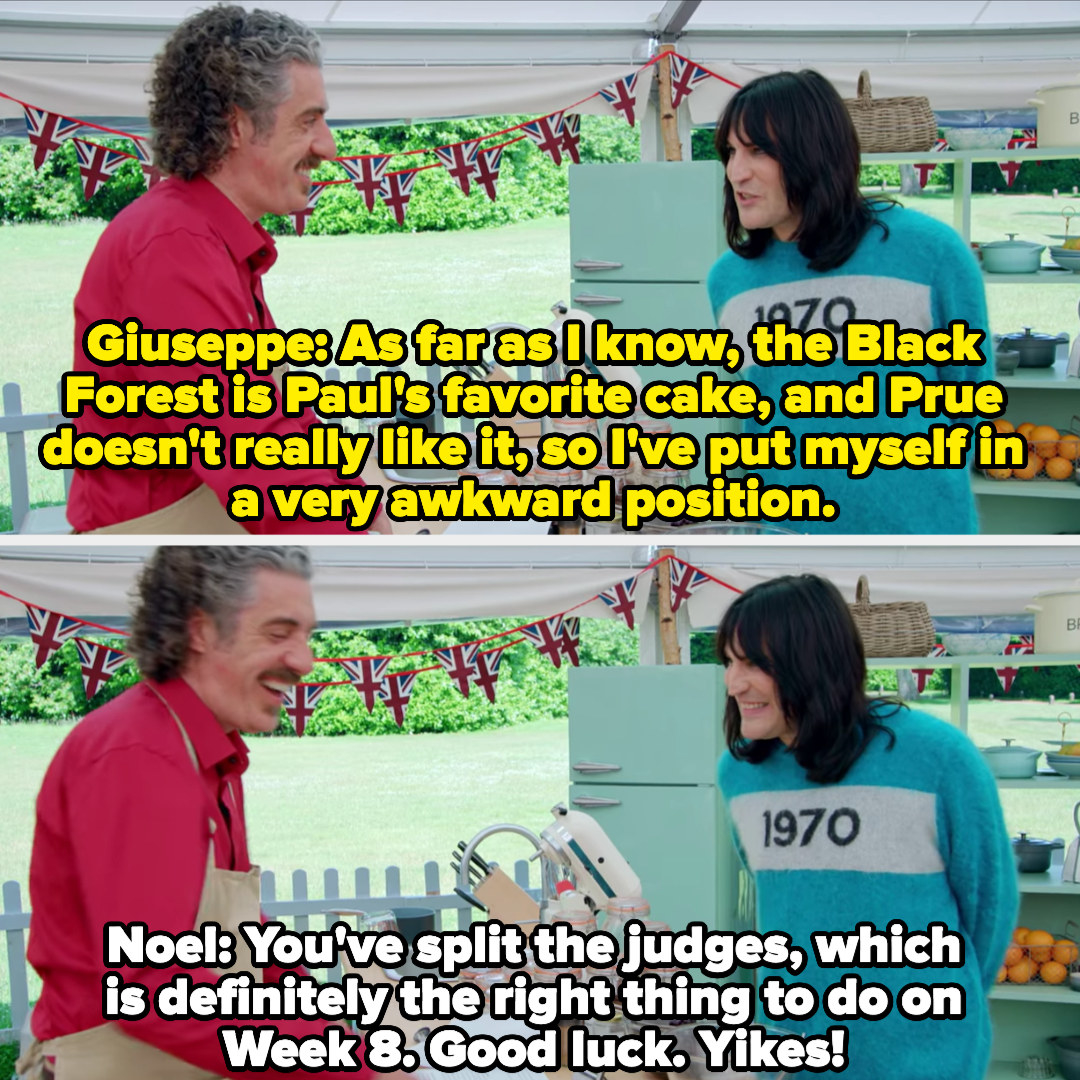 20.
DELIGHTFUL: Lizzie taking inspiration from her own brain and the ways it works for her Showstopper, a choice that is as unique as it is touching.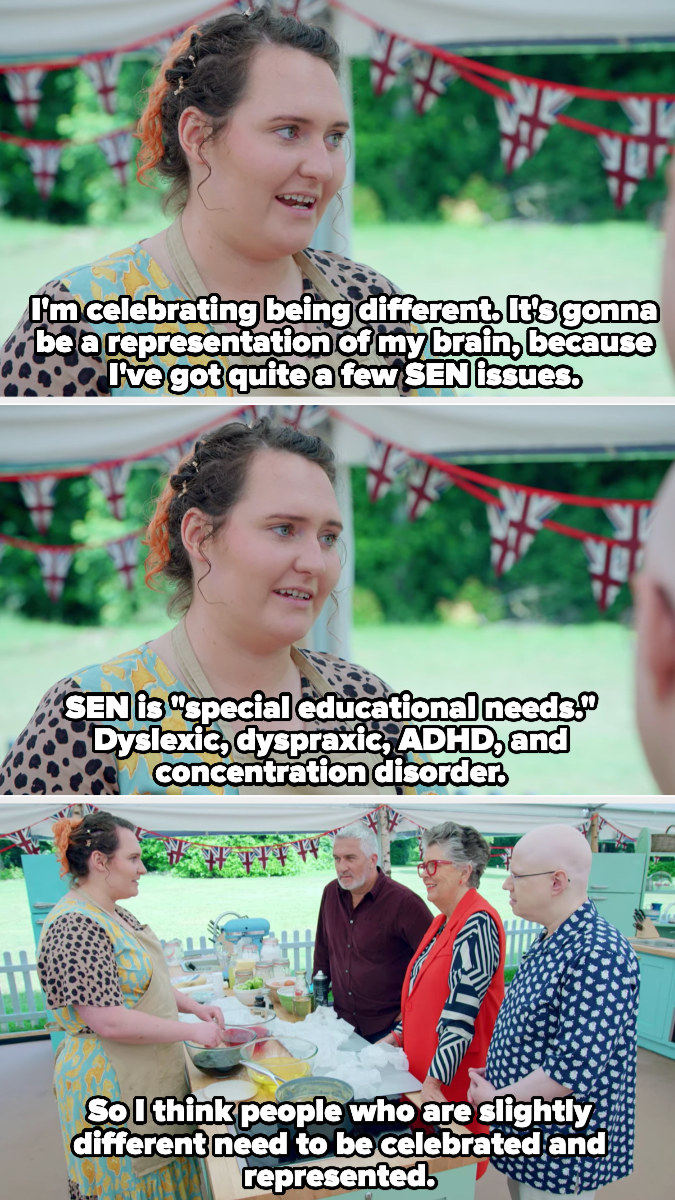 21.
DELIGHTFUL: Sudden bunny.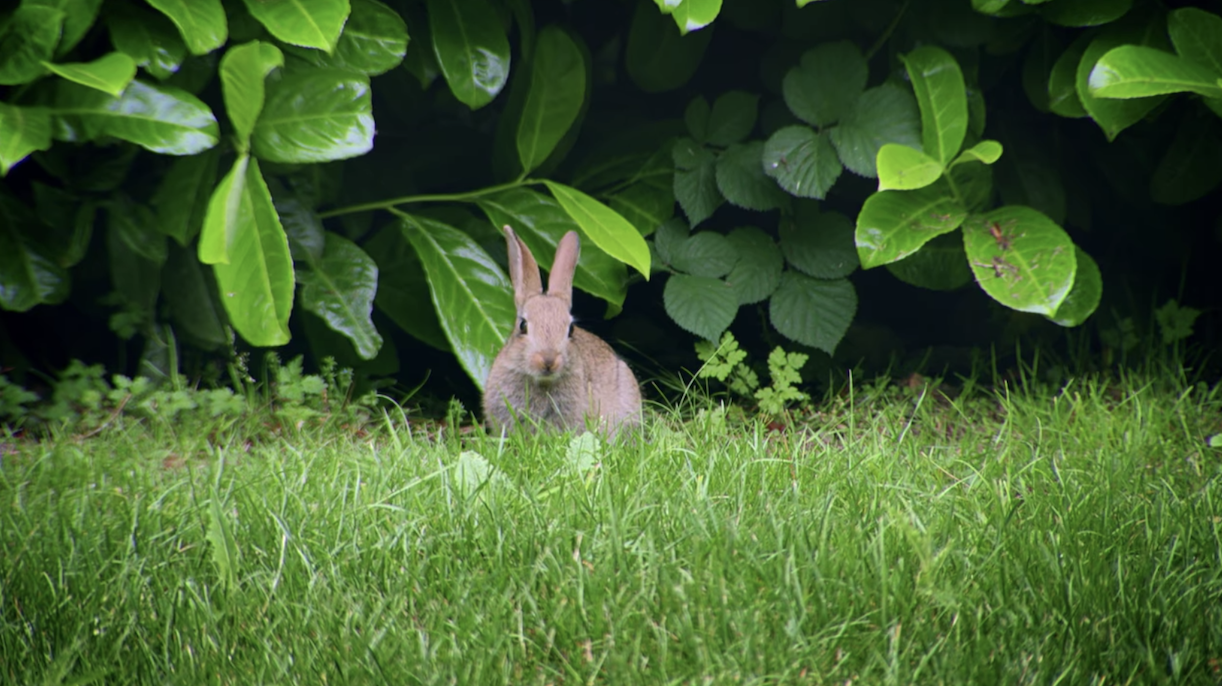 22.
DELIGHTFUL: Jürgen's admission that Noel makes him feel more relaxed.
23.
STRESSFUL: If you were wondering how difficult it is to move a multi-tiered cake, Crystelle and a summer breeze are here to tell you, "Very, very difficult."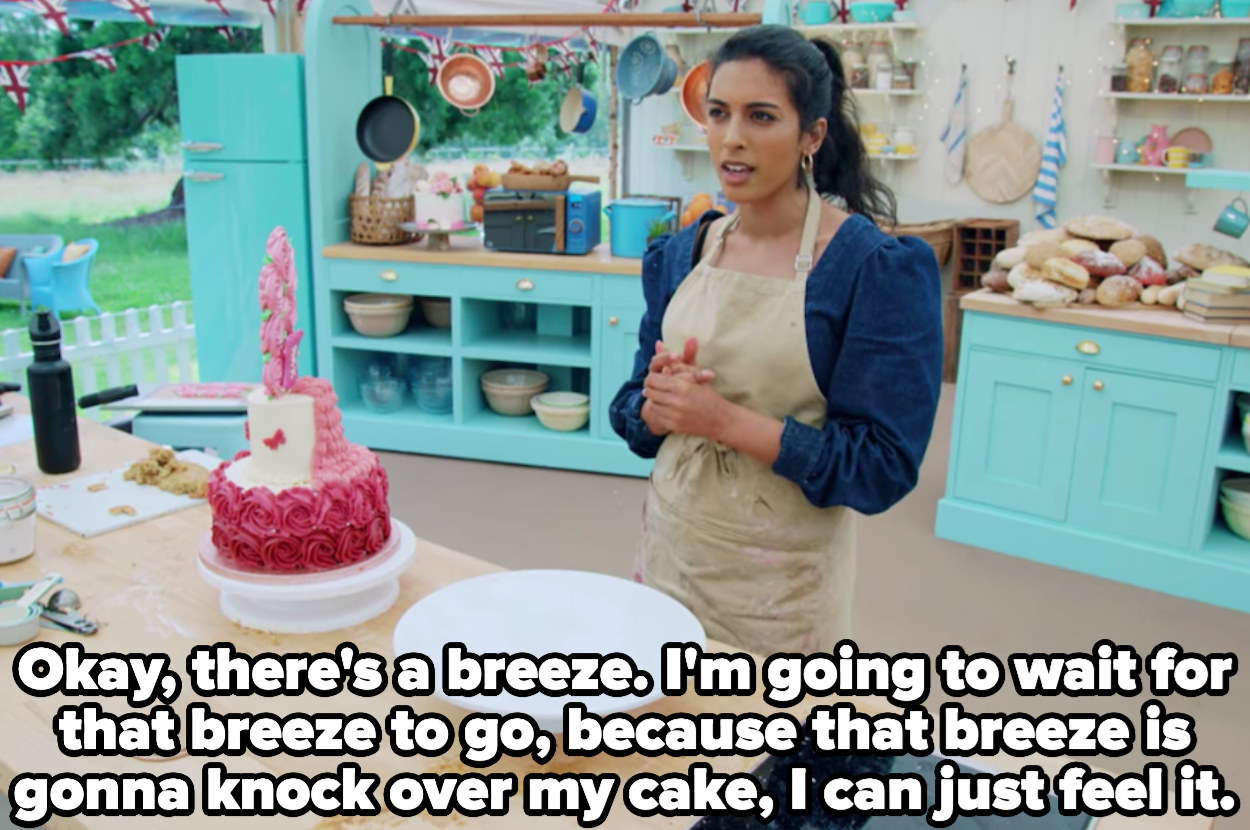 24.
STRESSFUL: The marathon Crystelle must cover to deliver her Showstopper to the judges.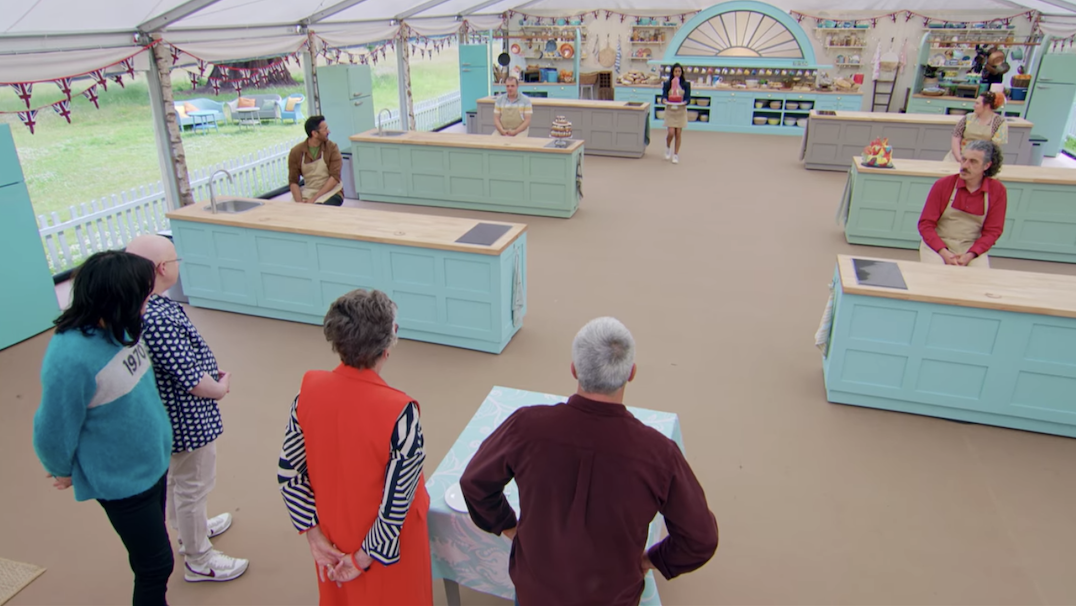 25.
DELIGHTFUL: But, folks, she makes it, and delivers a goddamn masterpiece. And it's modeled after one of her grandmother's dresses, no less!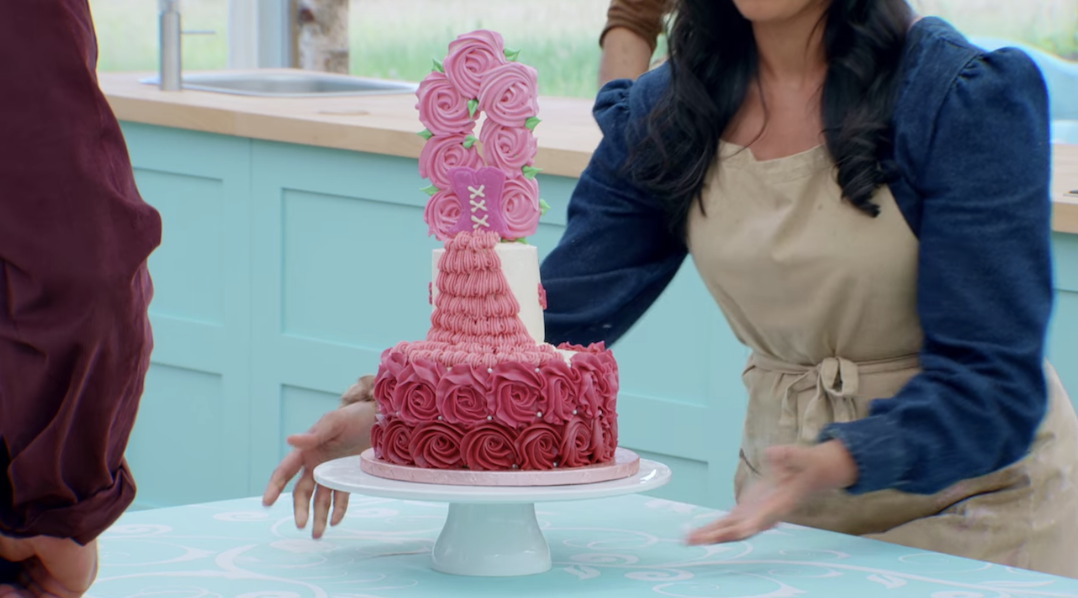 26.
STRESSFUL: Giuseppe, for the first time in living memory, disappointing the judges in both looks and flavors for a Showstopper.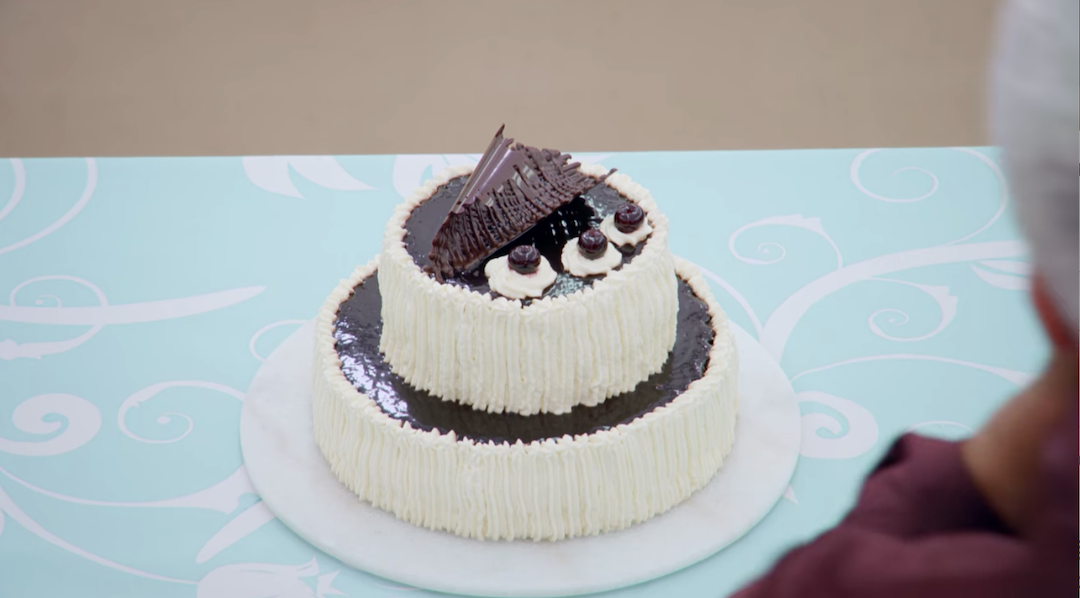 27.
DELIGHTFUL: Chigs is a genius, a prodigy, a gentleman, and a scholar. Enough said.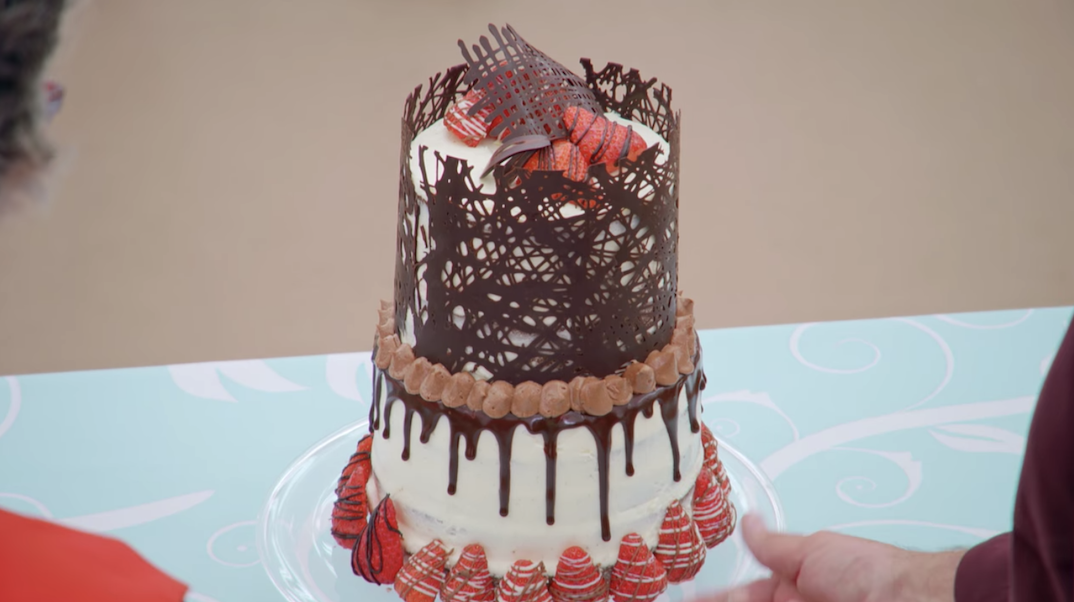 28.
DELIGHTFUL: You may be thinking, "Mary, this is a lot of photos of cake." But you know what I'm thinking? "Look at Jürgen's one! It's three tiers! That's one more tier than they asked for!"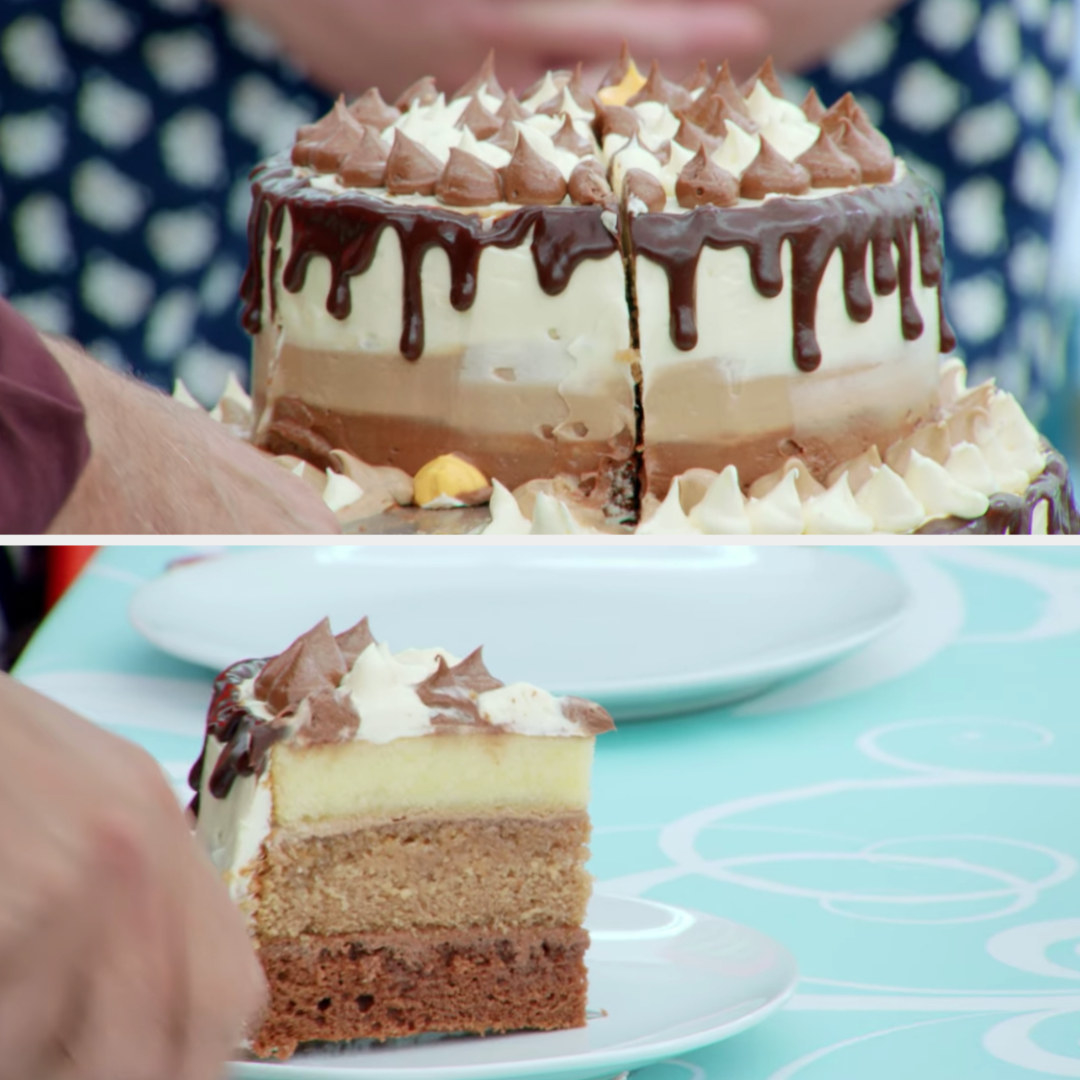 29.
DELIGHTFUL: Lizzie's truly extraordinary cake. The judges have been asking for finesse, and she delivered without losing even an ounce of her own style. Paul even says he'd eat it on his 40th birthday! (Paul Hollywood is 55 years old.)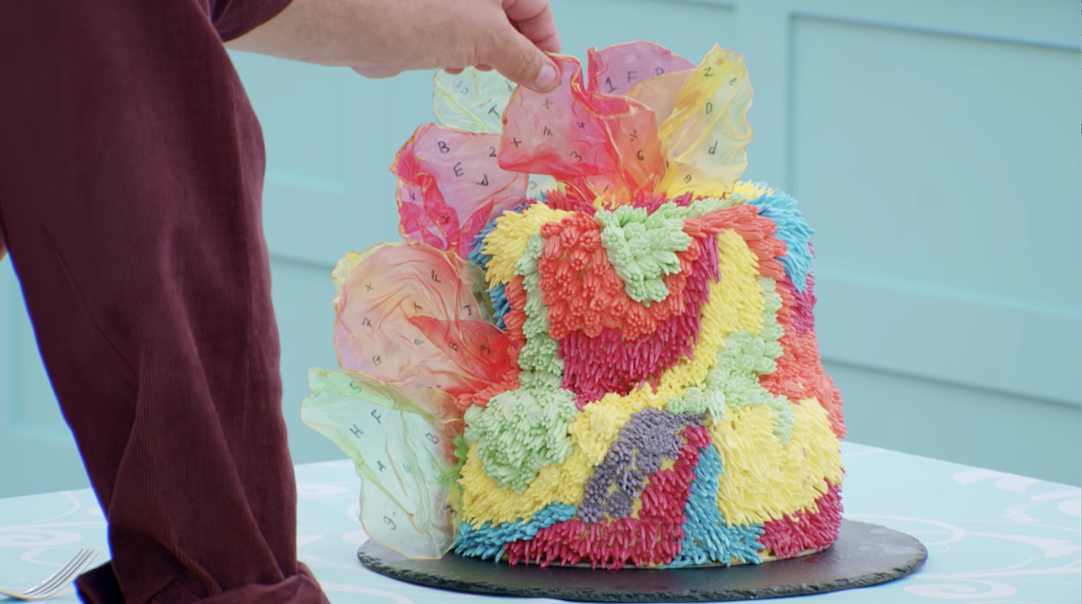 Final Results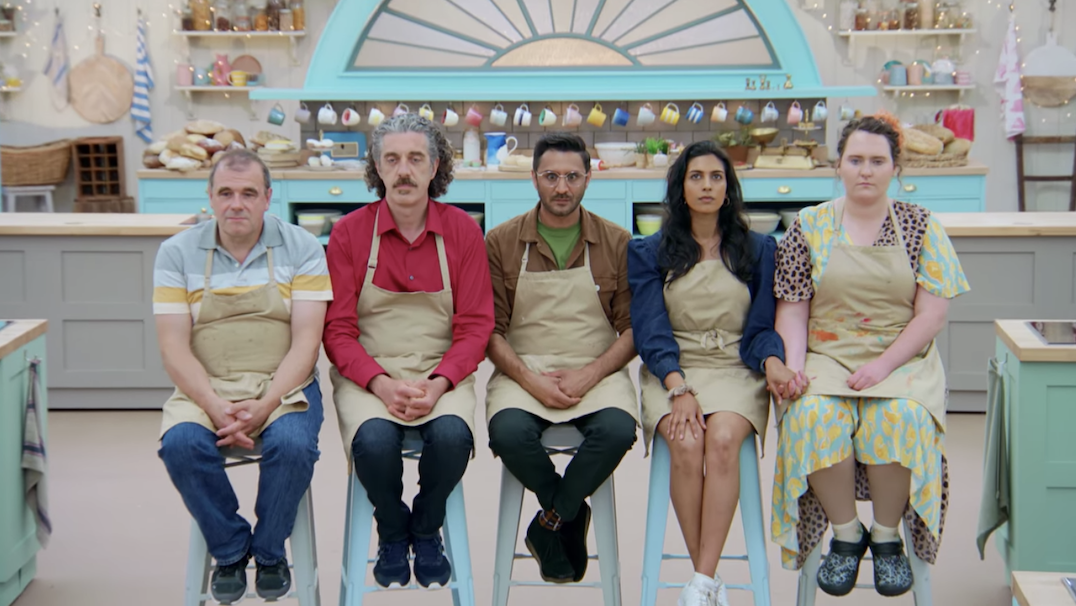 30.
DELIGHTFUL: The one, the only, the incomparable Chigs being named this week's Star Baker.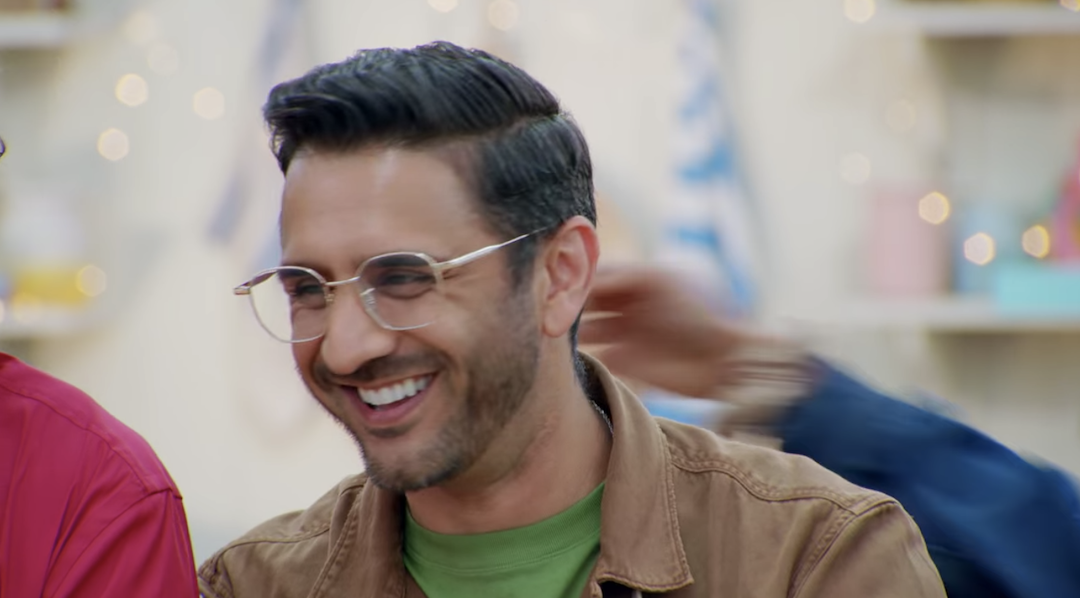 31.
STRESSFUL: Saying goodbye to Lizzie. This one hurts. She's a great baker and a one-of-a-kind soul whose refusal to take Paul's bullshit (not to mention her frankly impressive collections of Crocs) will be sorely missed in the tent.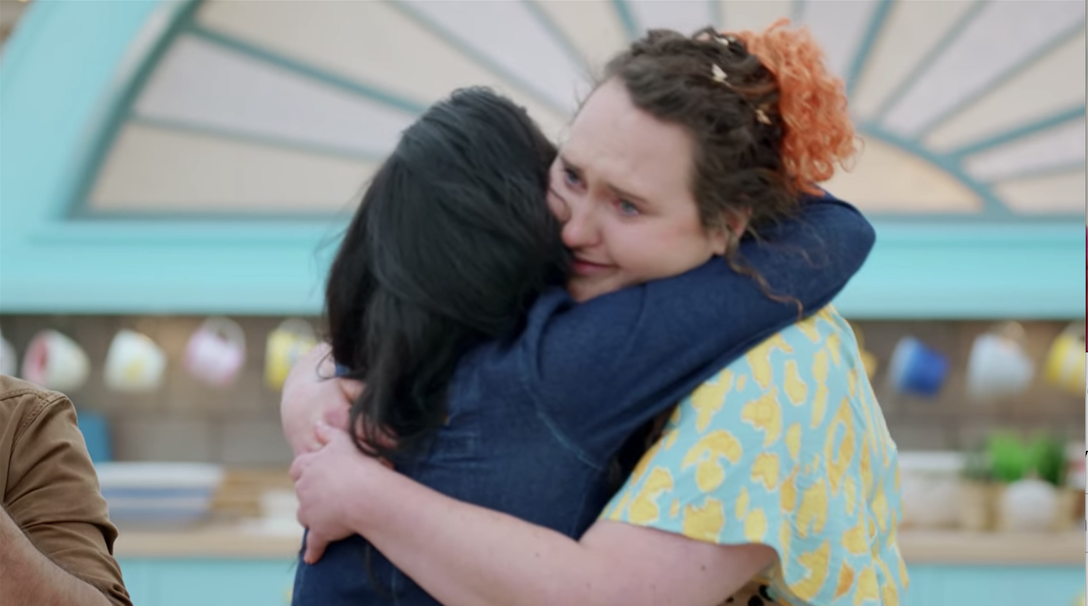 This concludes our Free From Week recap! What were your favorite moments from this episode? What are your predictions for the upcoming semifinal and final? Tell us about them in the comments!