8 "Great British Bake Off" Moments From Bread Week That Were Stressful, And 23 That Were So Pure
"You are the first person in the history of this show to make invisible bread."
Welcome to this week's stressful/delightful recap of The Great British Bake Off!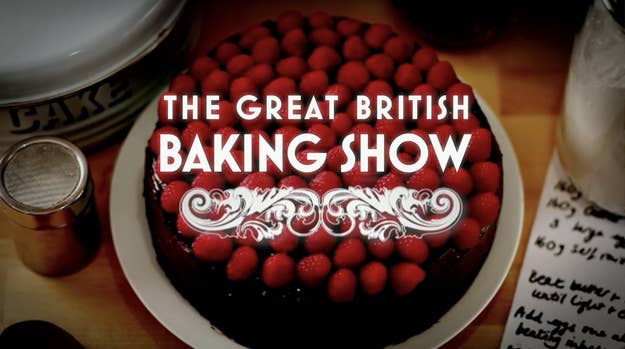 This week, our brave bakers face off with bread. Here are 23 absolutely wonderful moments from the episode, plus 8 extremely stressful ones.
Warning: Spoilers (and potential emotional turmoil) ahead.  

1.
DELIGHTFUL: The opening sketch, which implies that Paul Hollywood's famous bread is so overrated, even a fish wouldn't want it for its last meal.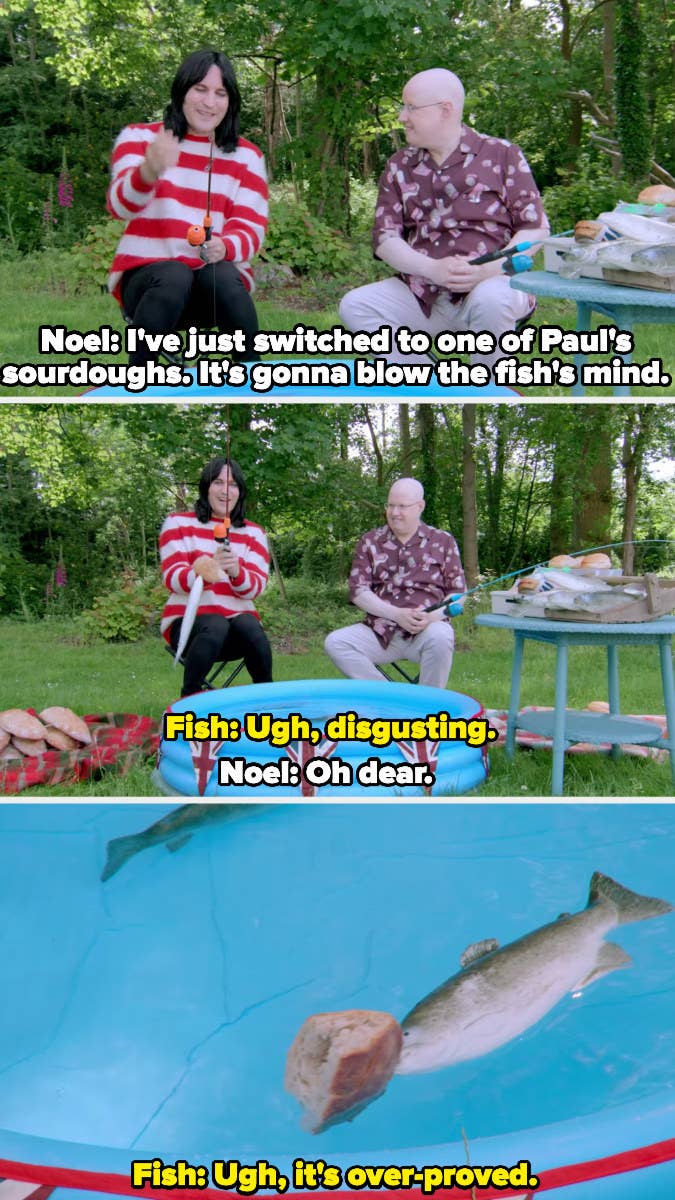 Signature Challenge: Focaccia
2.
DELIGHTFUL: The fact that we've finally found Waldo.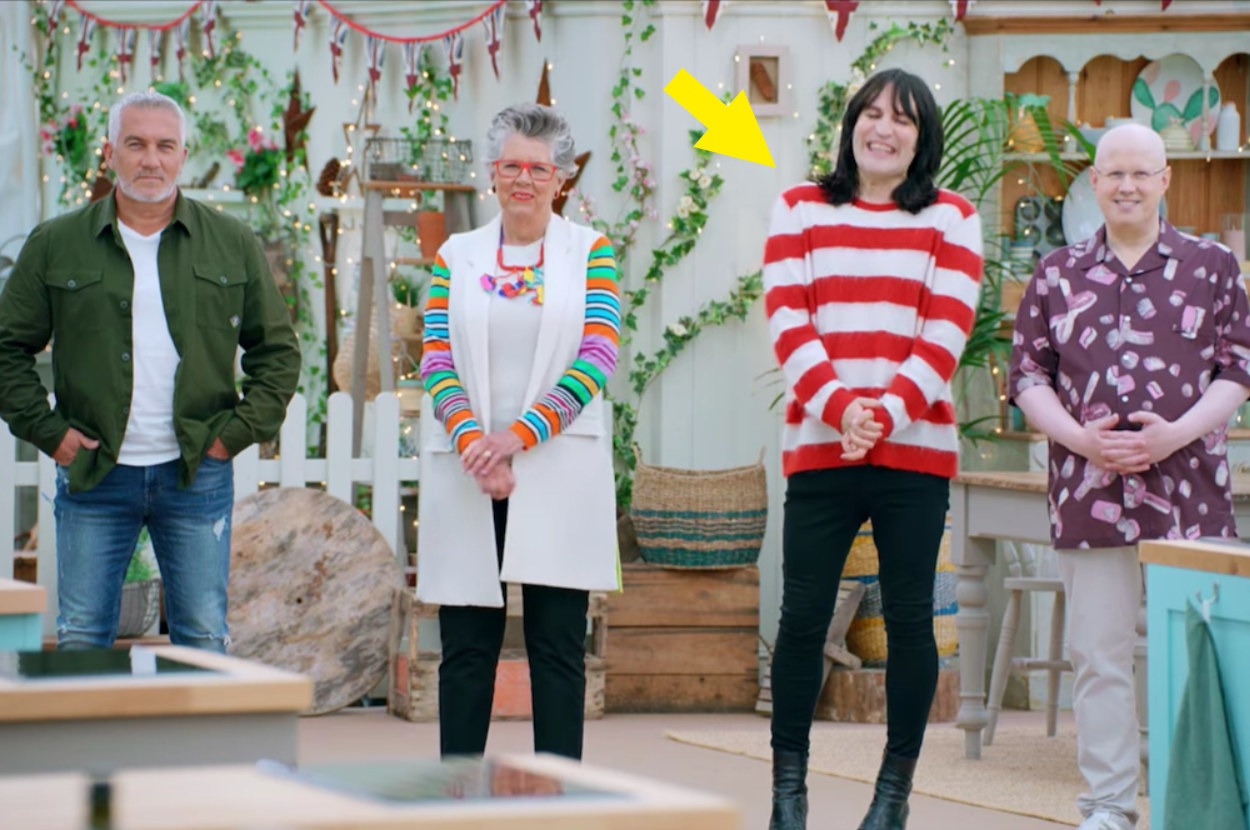 3.
DELIGHTFUL: Lizzie's suspicions about the sentience of bread.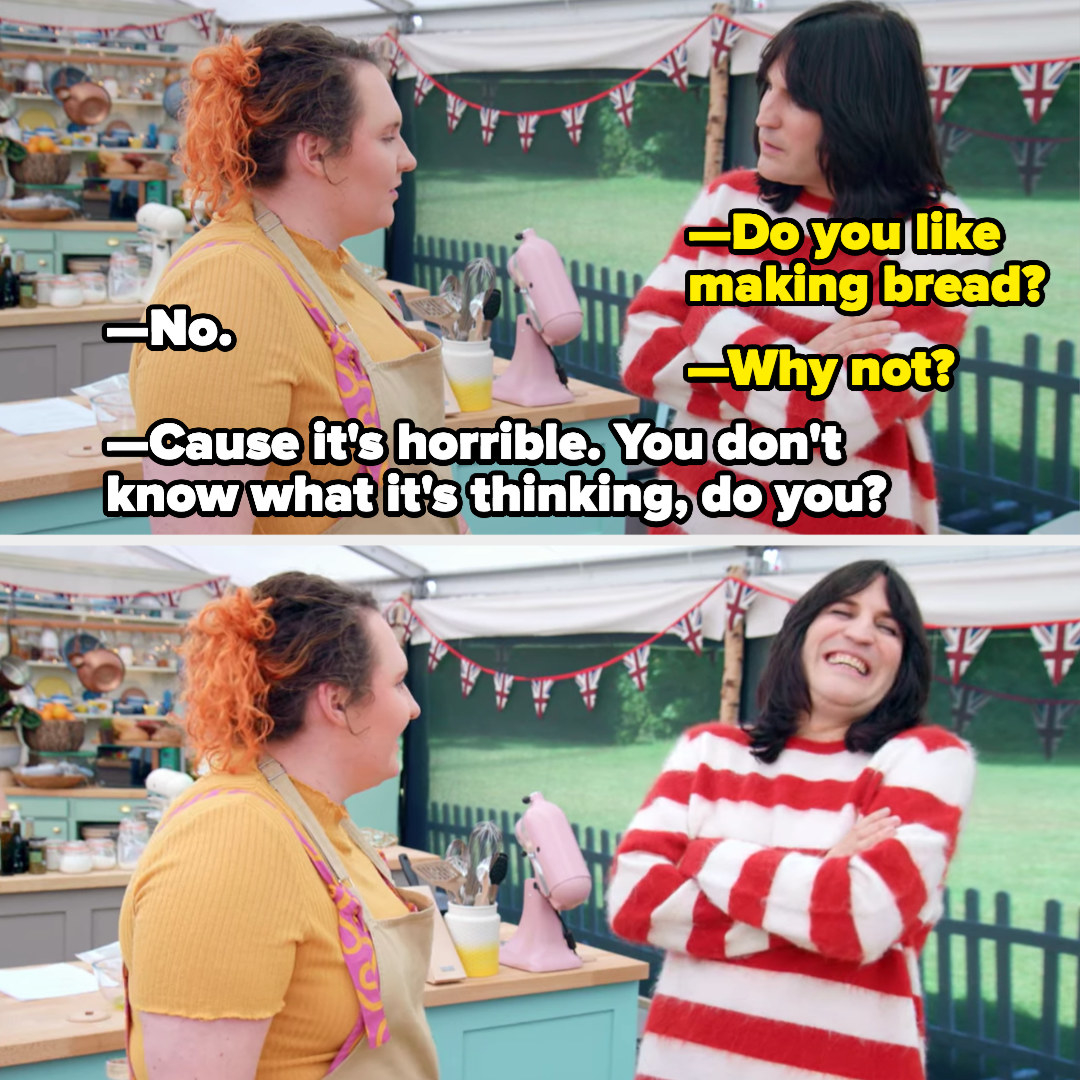 4.
STRESSFUL: Paul giving George this look when the contestant confessed that he didn't use all his water to make his dough.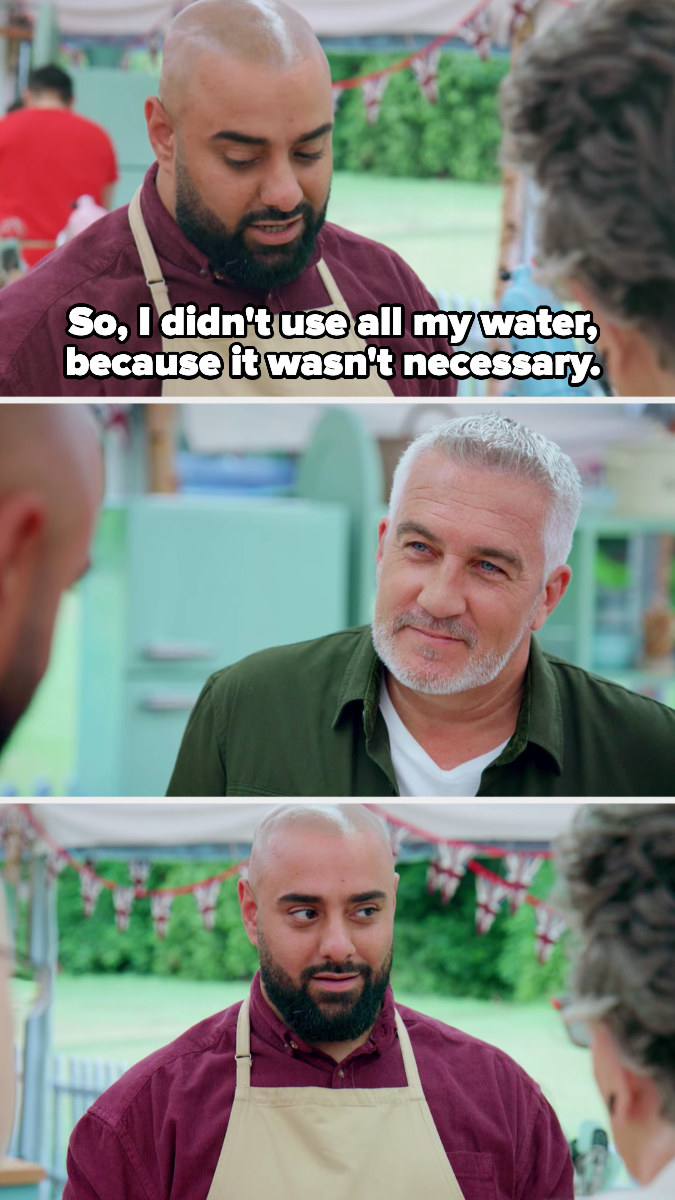 5.
STRESSFUL: This lil' bit of cupcake humor to remind us all that this wonderful slice of feel-good entertainment is being filmed during an ongoing pandemic.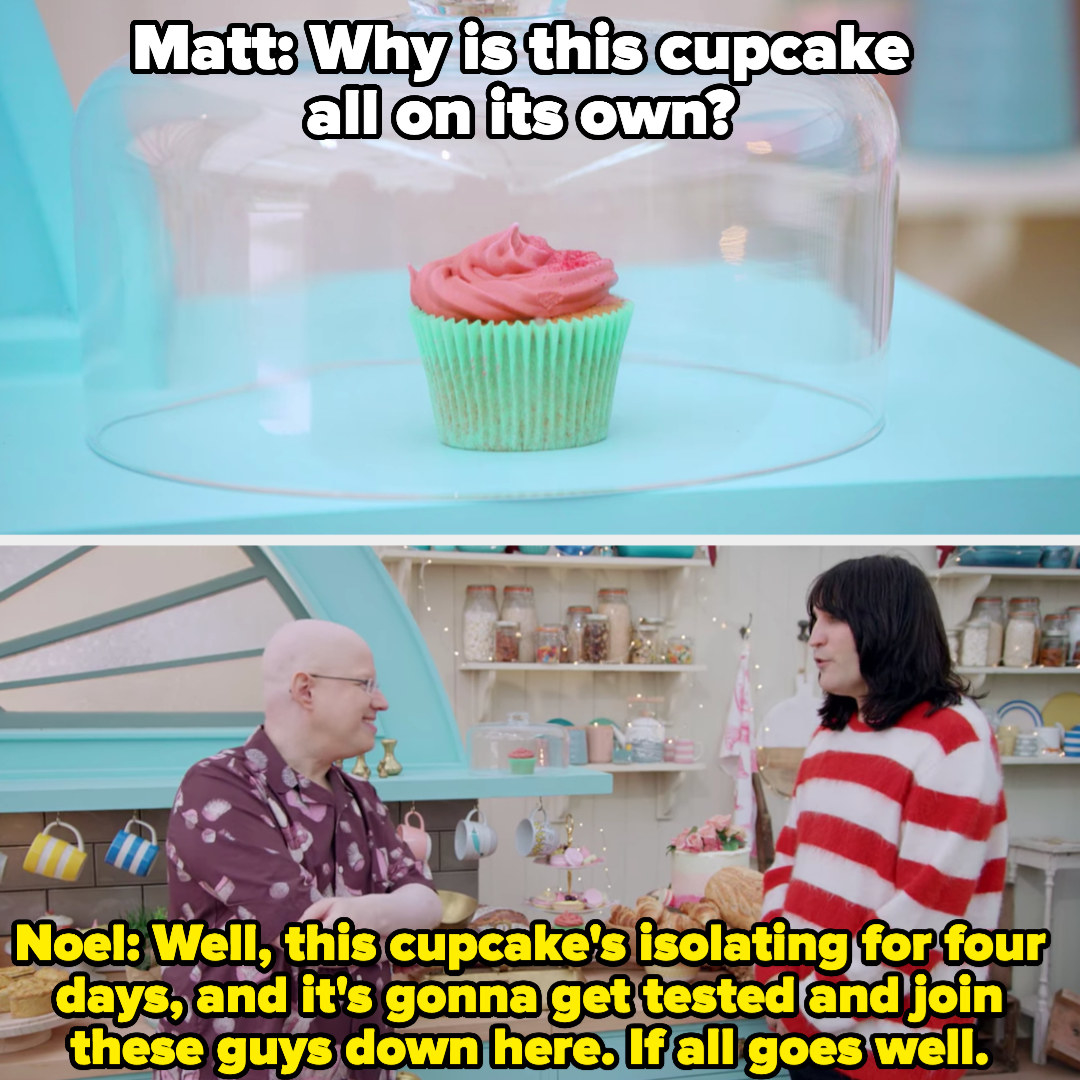 6.
DELIGHTFUL: The fact that me and Freya are clearly on the same page here.
7.
DELIGHTFUL: Chigs playing along with Matt's invisible bread bit.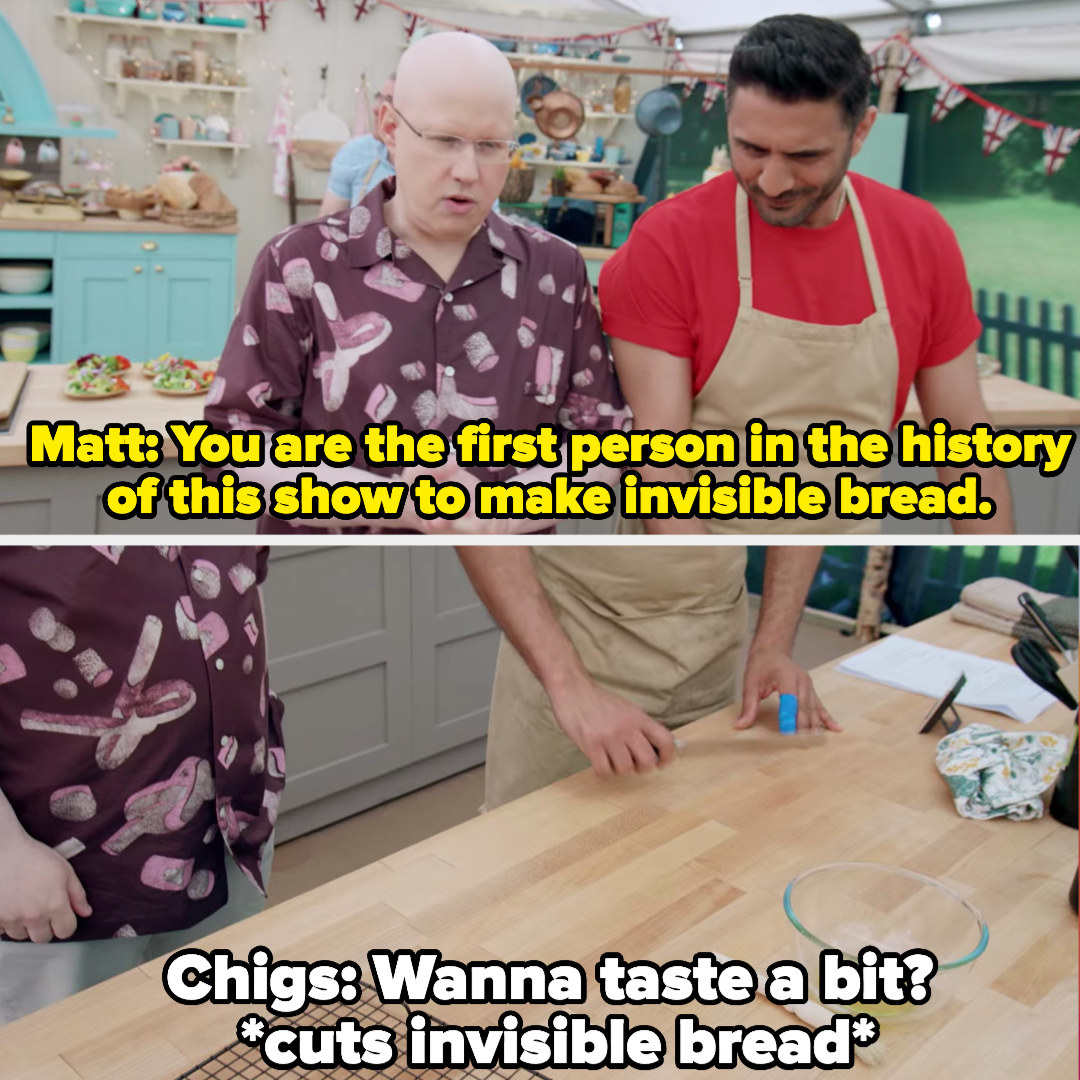 (Thankfully, Chigs' focaccia does eventually reappear.)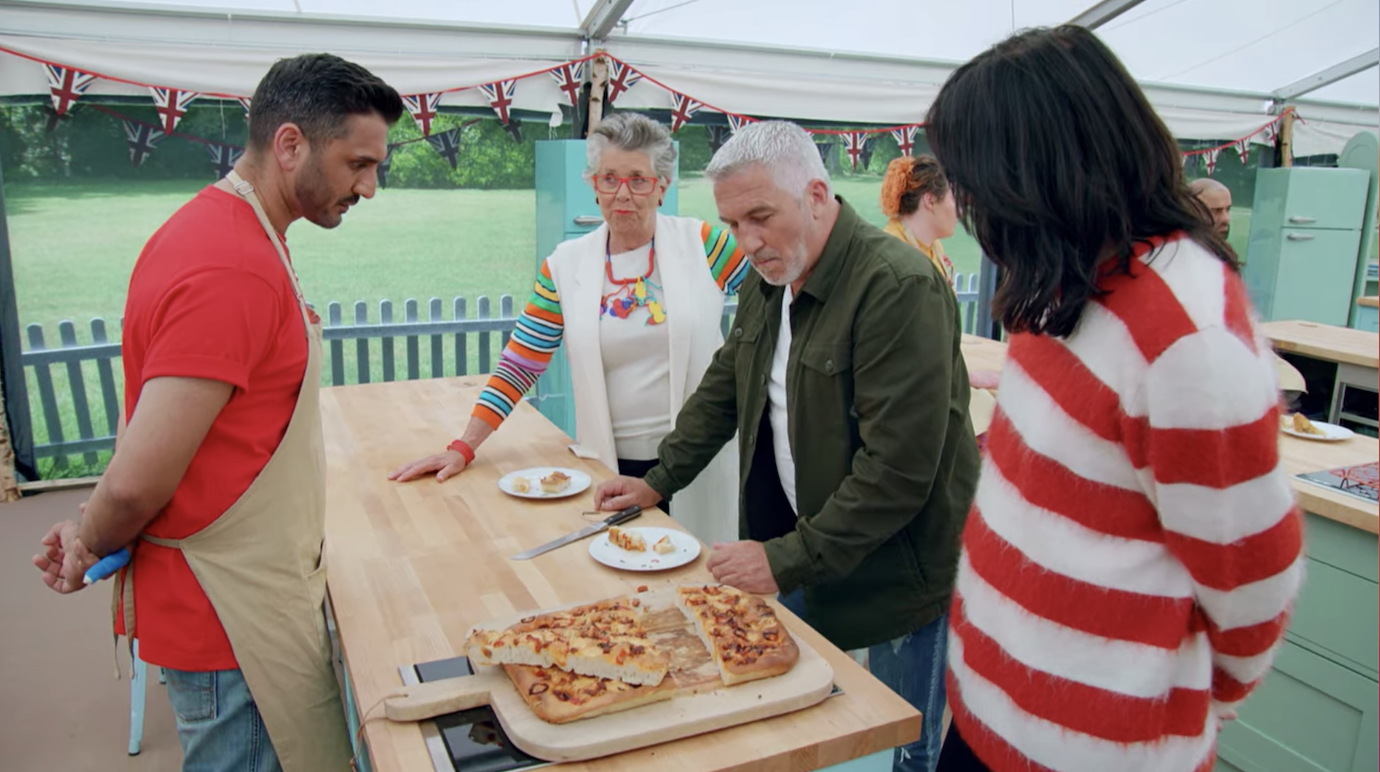 8.
DELIGHTFUL: Noel's mild, mid-challenge existential crisis.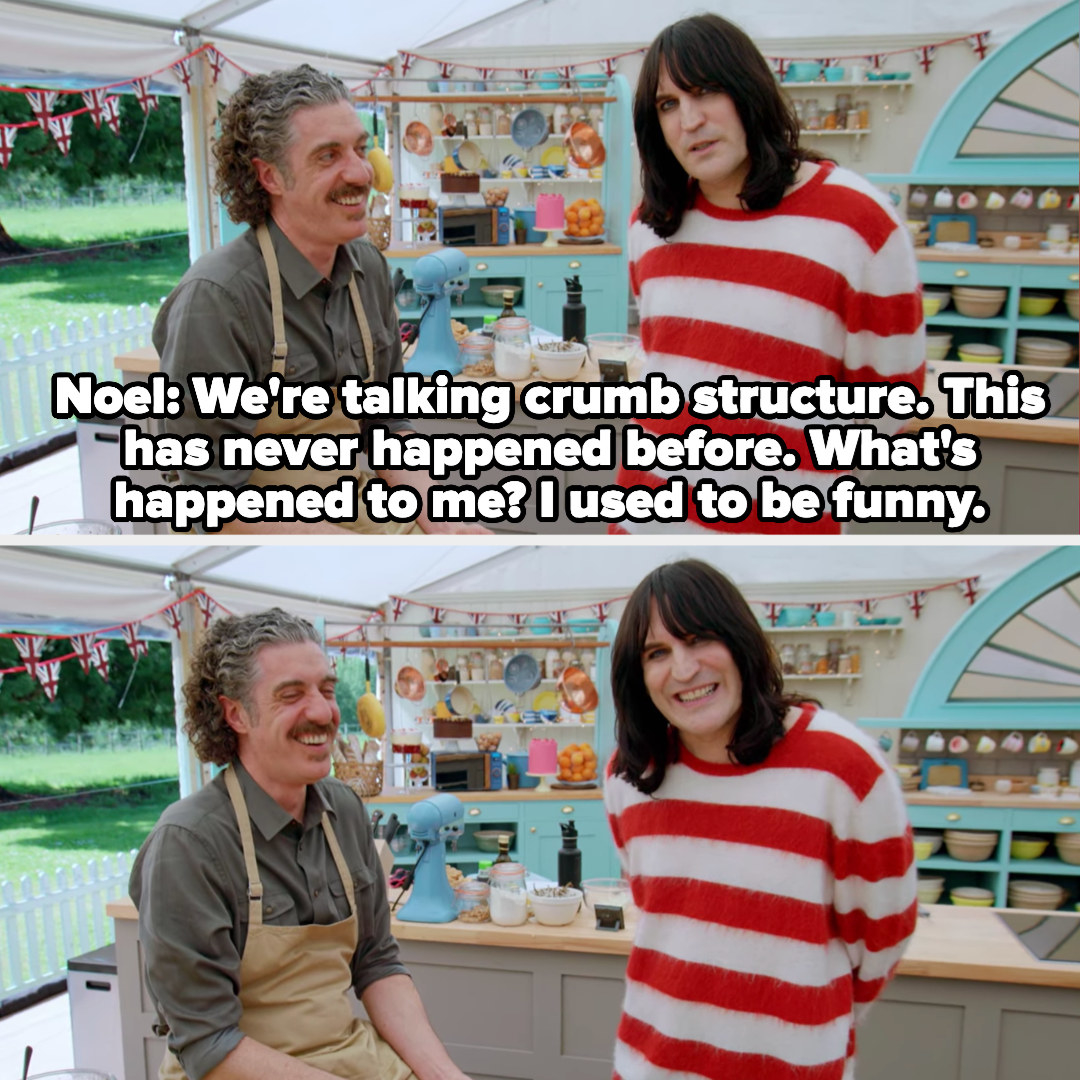 9.
DELIGHTFUL: Rochica using her focaccia as a canvas on which to paint a vegetable garden.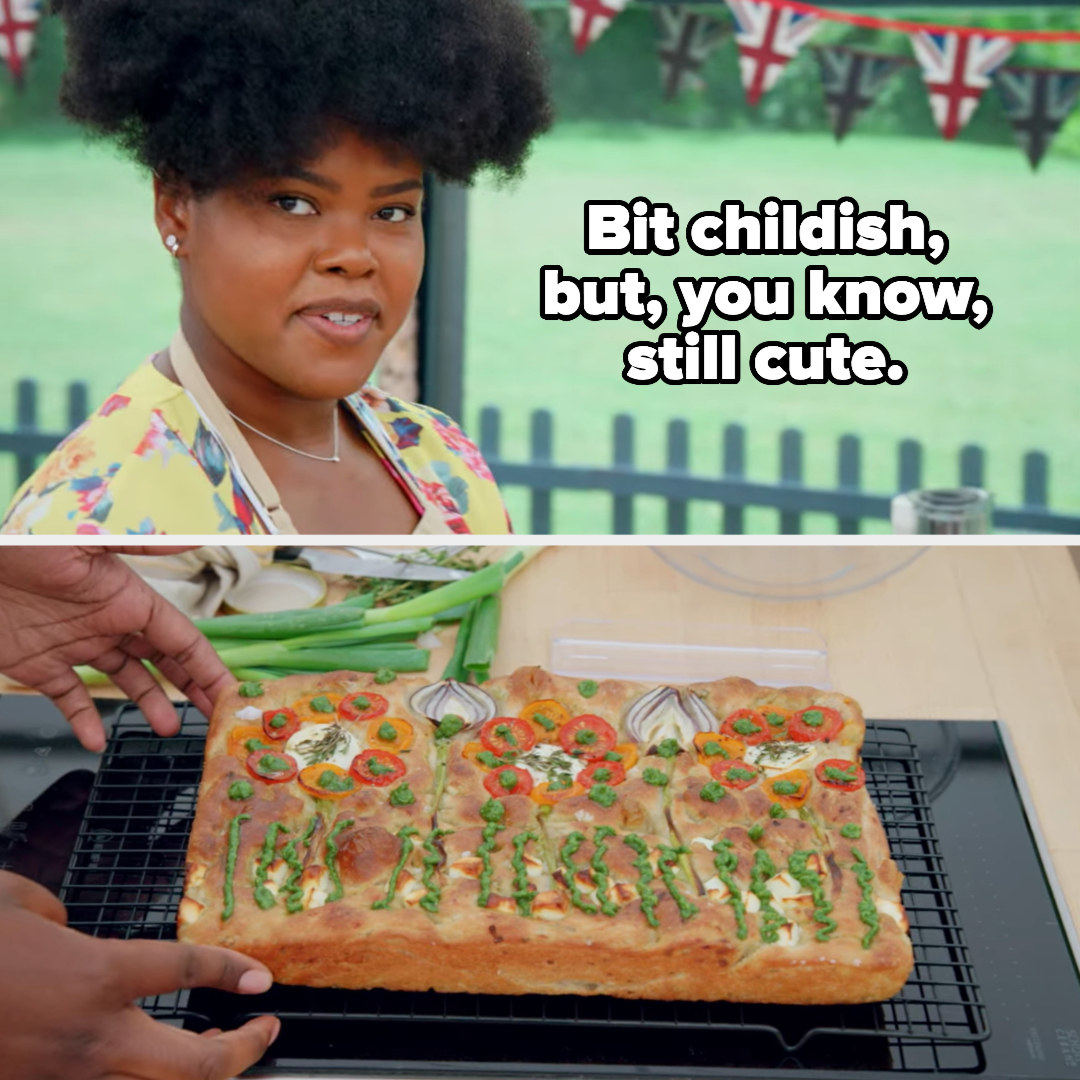 10.
DELIGHTFUL: Giuseppe receiving the season's first Paul Hollywood Handshake™, and then tearing up because he didn't believe it would ever happen to him.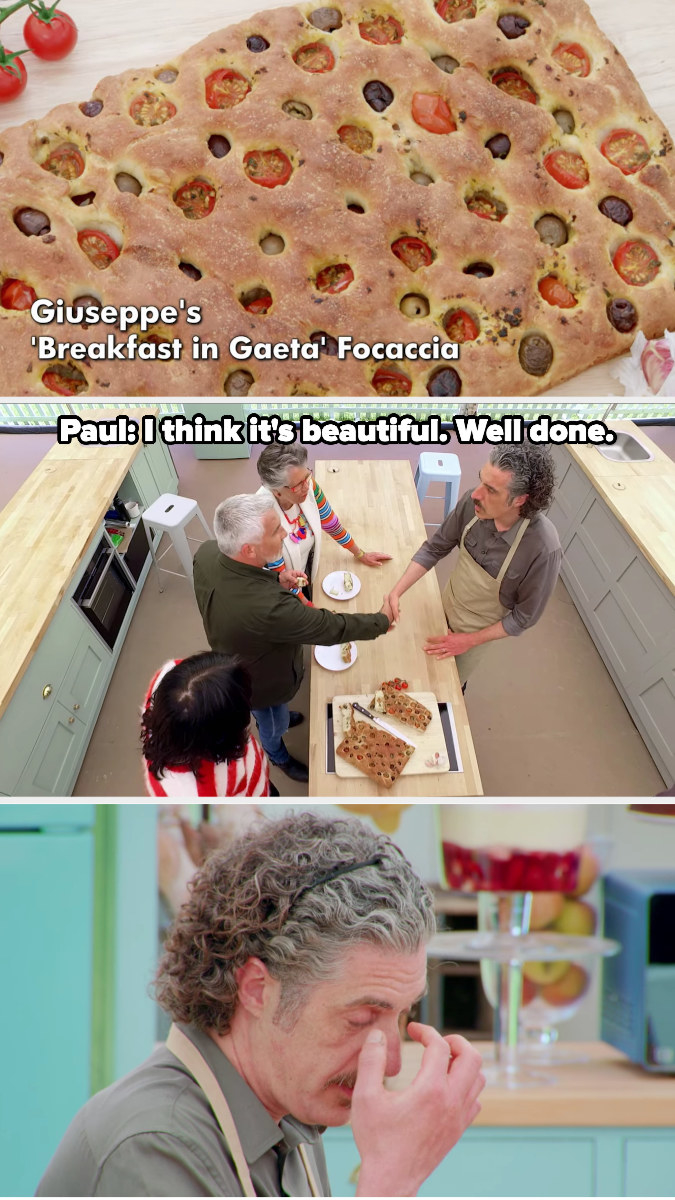 TECHNICAL: Ciabatta Breadsticks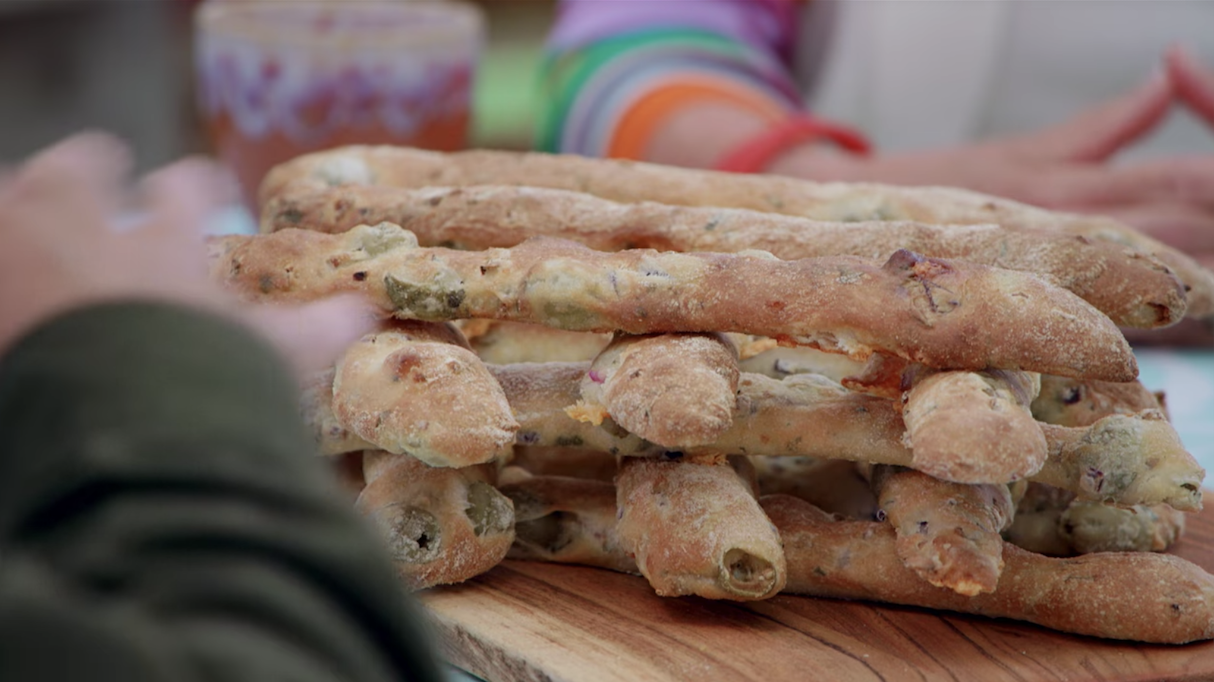 11.
STRESSFUL: The ongoing existential crises of the hosts.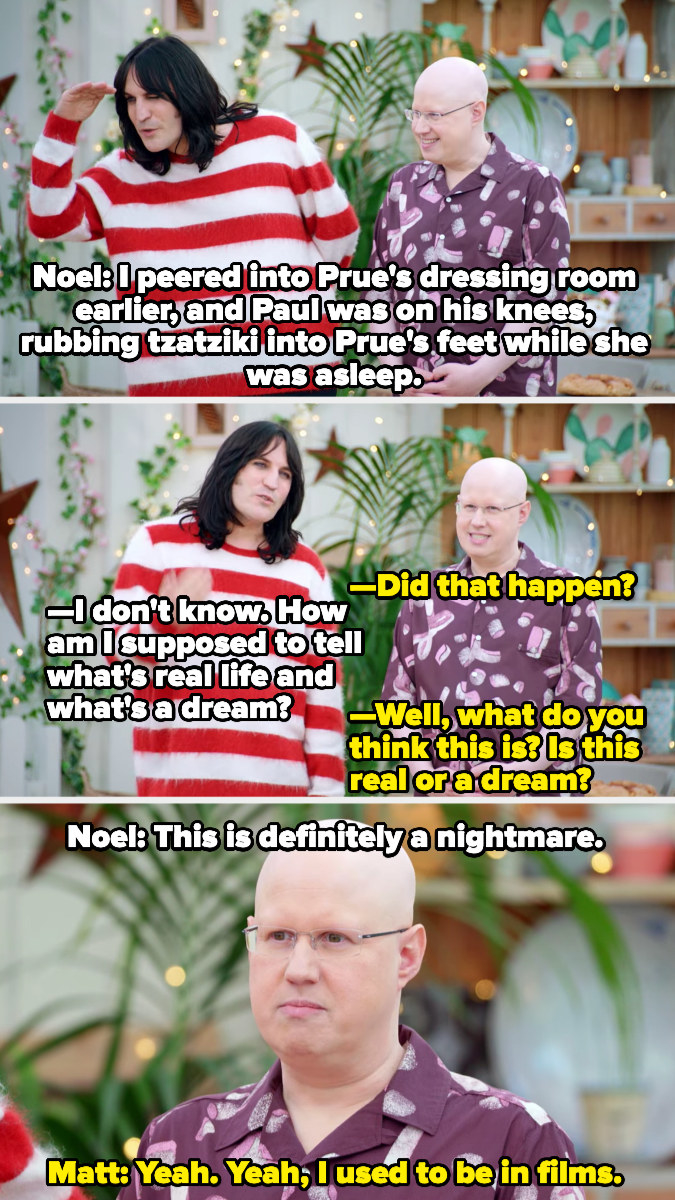 12.
DELIGHTFUL: Noel leaning into it.
13.
STRESSFUL: None of the bakers knowing how long to prove or bake their dough, and Crystelle's breadsticks ending up floppy because she only baked them for 15 minutes.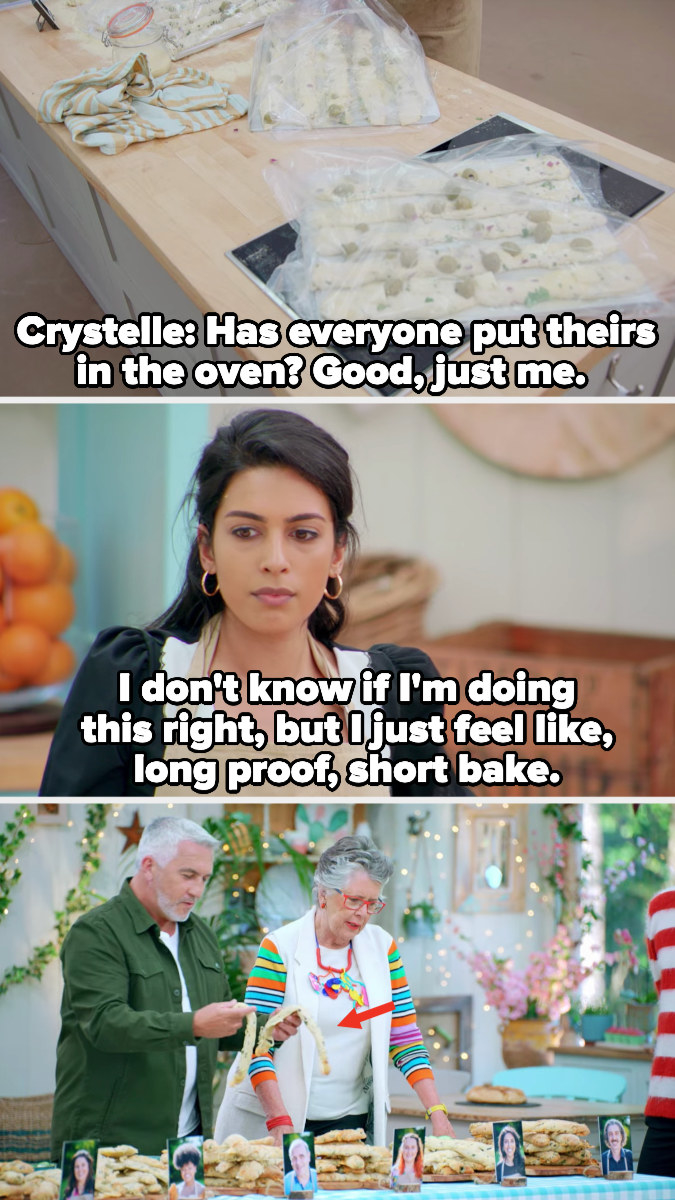 14.
DELIGHTFUL: Jürgen's olive eyes.
15.
STRESSFUL: The fact that being "bready" during Bread Week is a bad thing???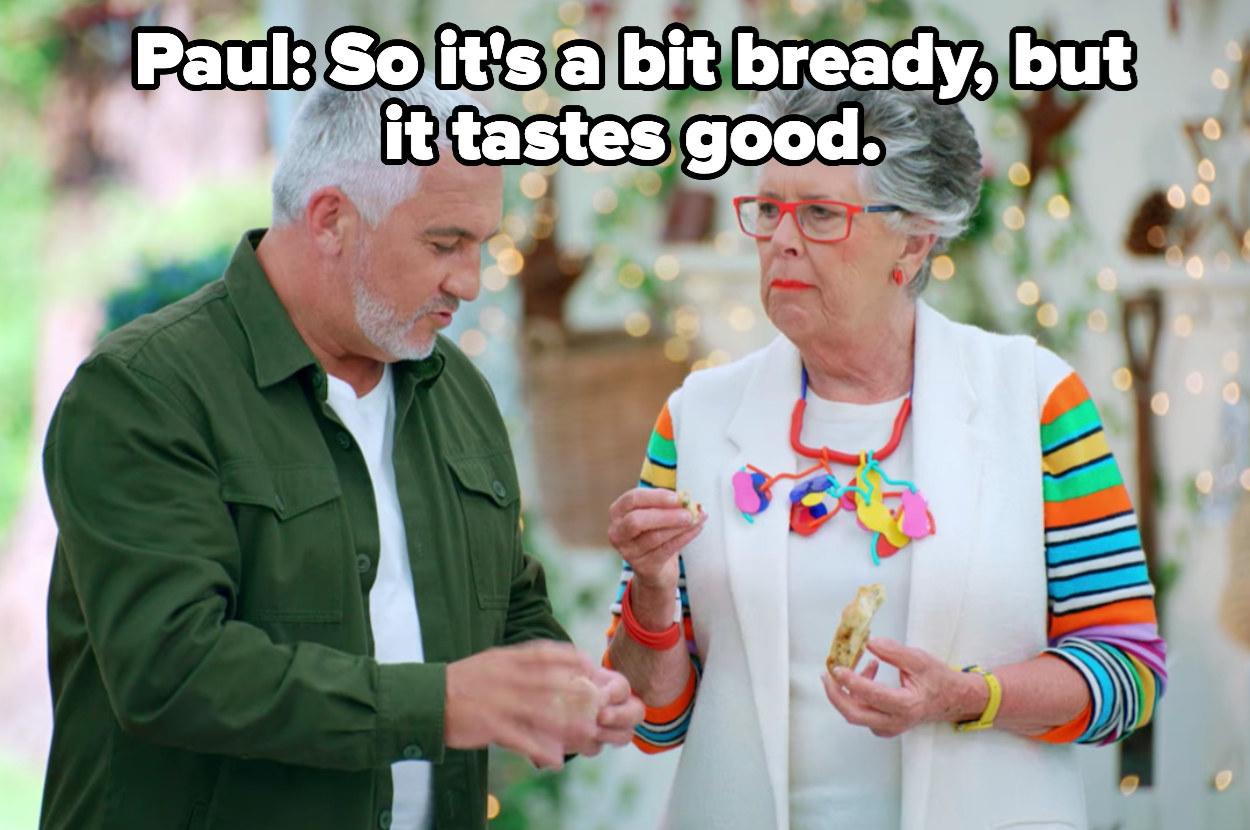 16.
DELIGHTFUL: When Giuseppe, having already gotten the Paul Hollywood Handshake™, places first in the Technical!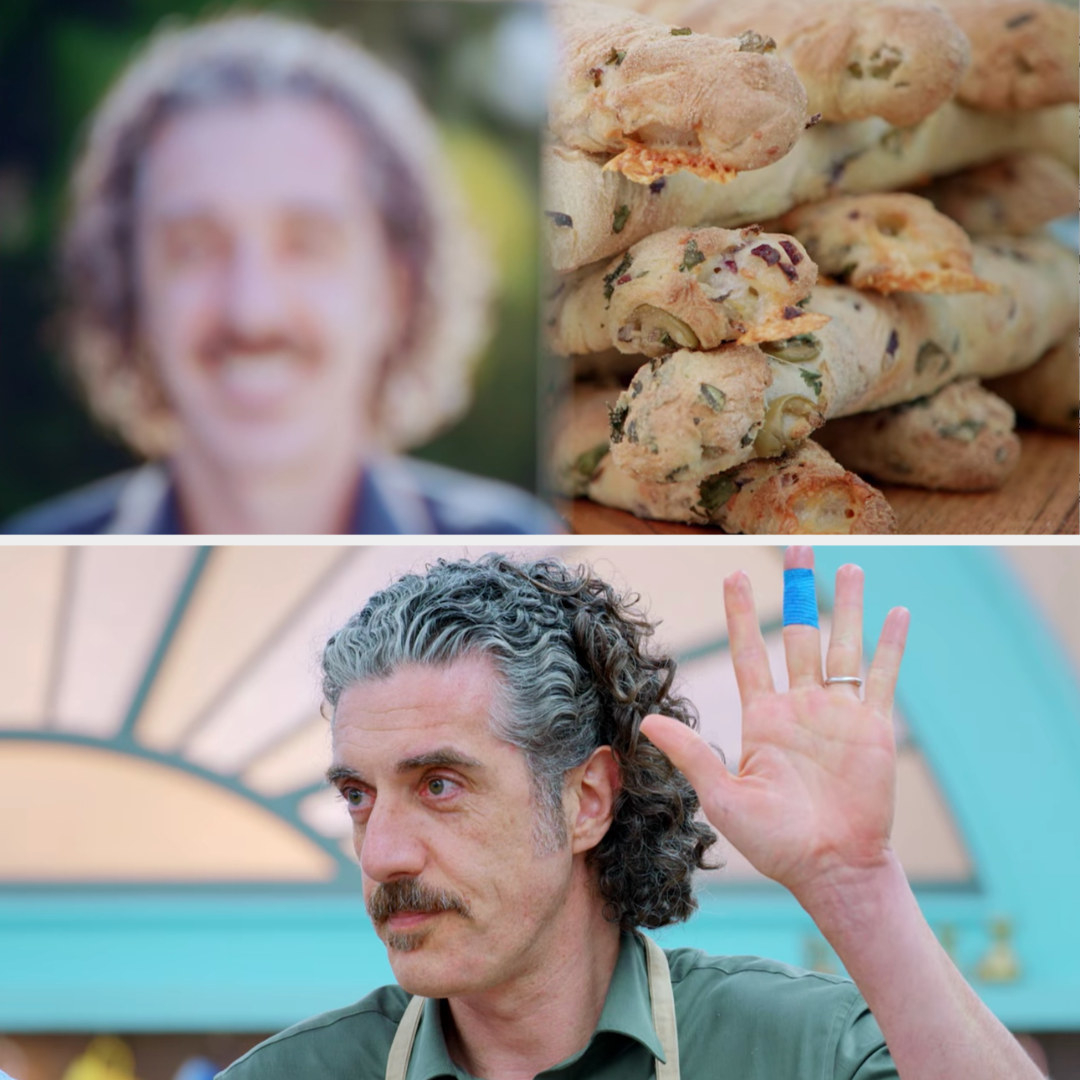 Showstopper: A Themed Display Using Milk Bread
17.
DELIGHTFUL: Giuseppe putting on his Serious Baking headband.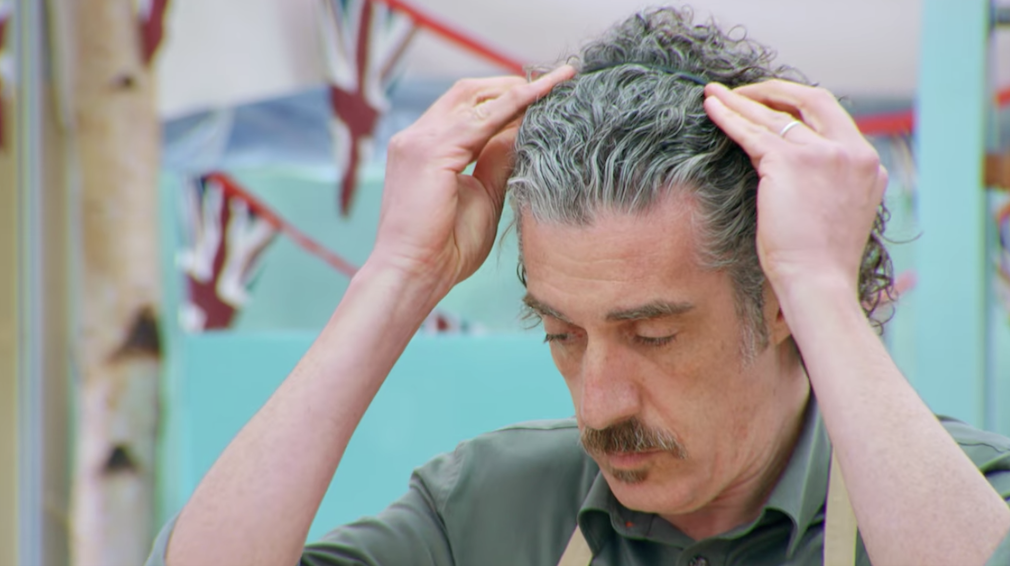 We now interrupt our regularly schedule program so Jürgen can explain what the hell milk bread is: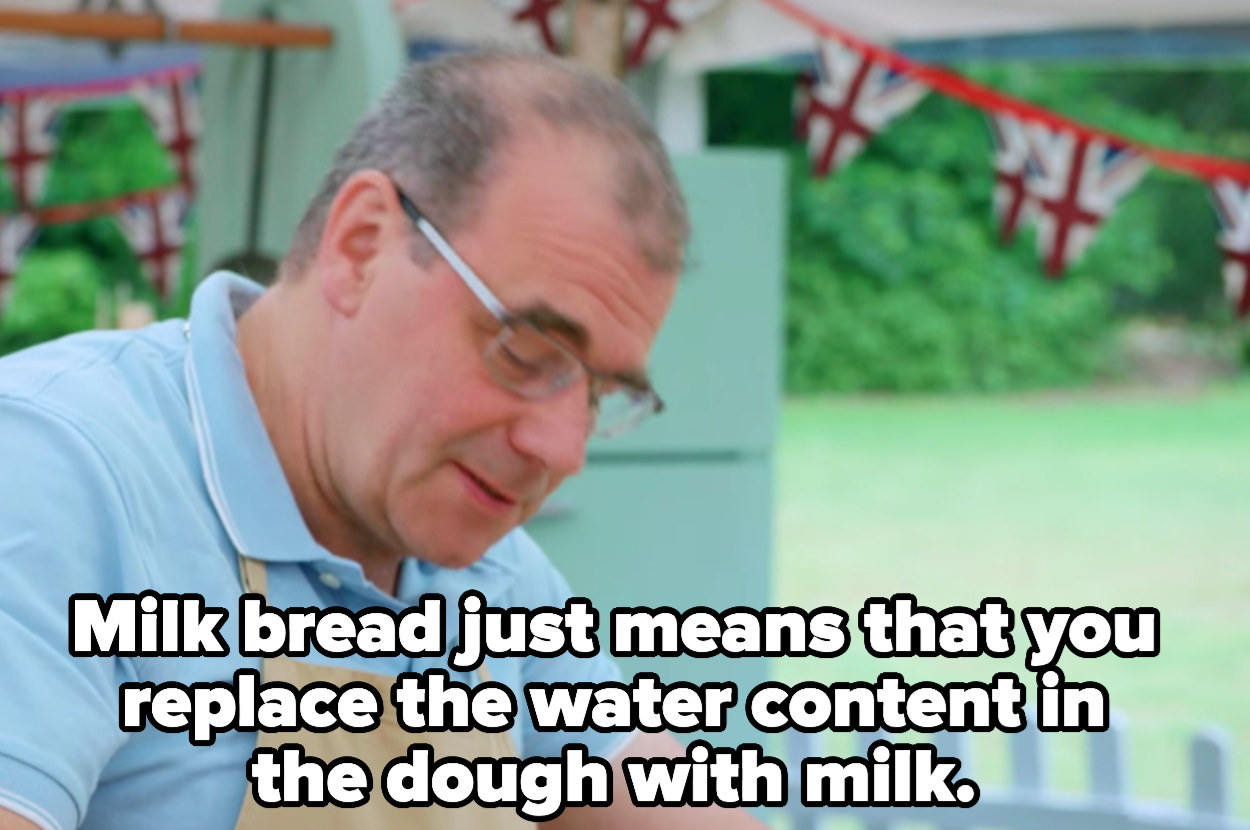 18.
DELIGHTFUL: Freya claiming victory over Noel in an impromptu arm wrestling match.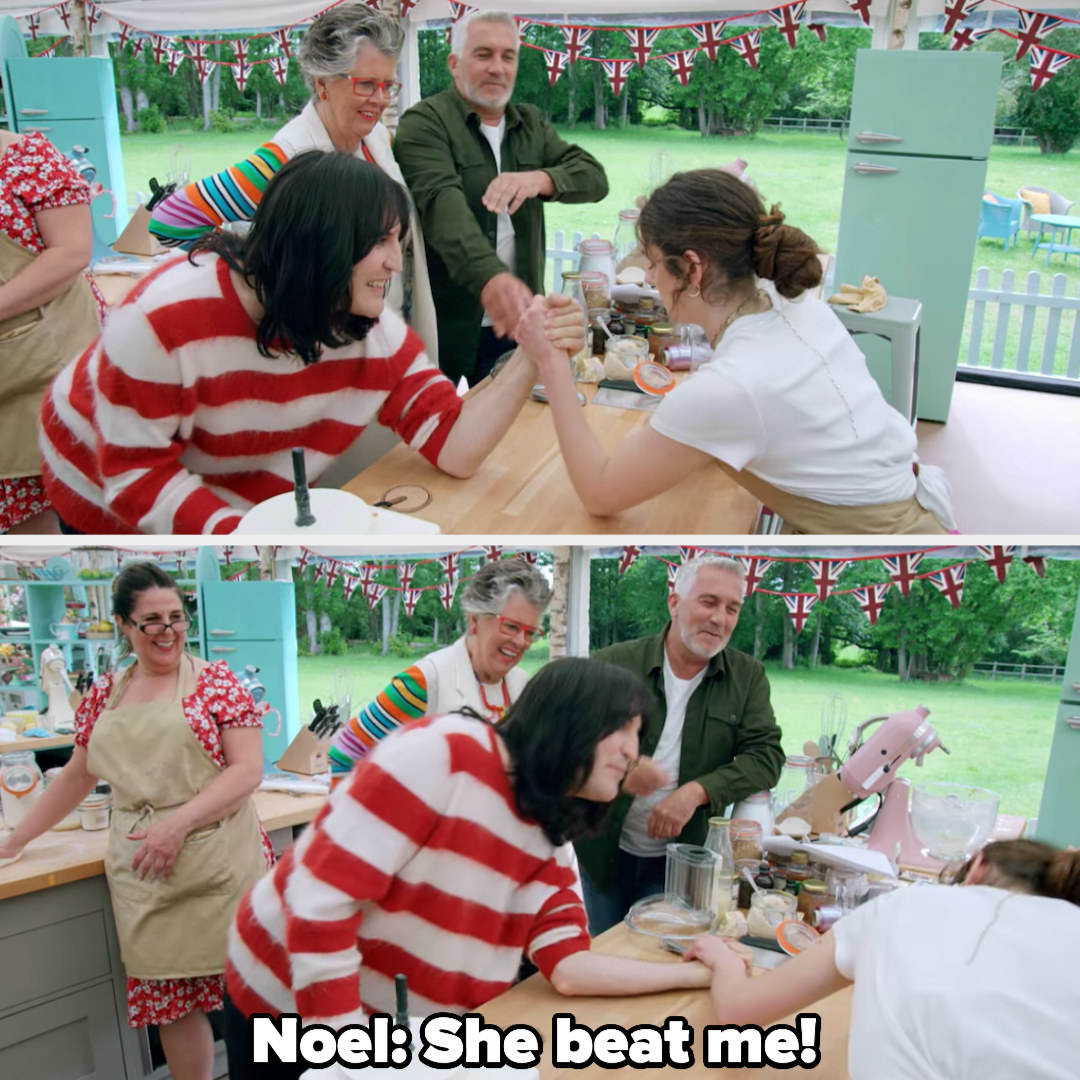 19.
DELIGHTFUL: A good old-fashioned Bake Off innuendo, courtesy of George.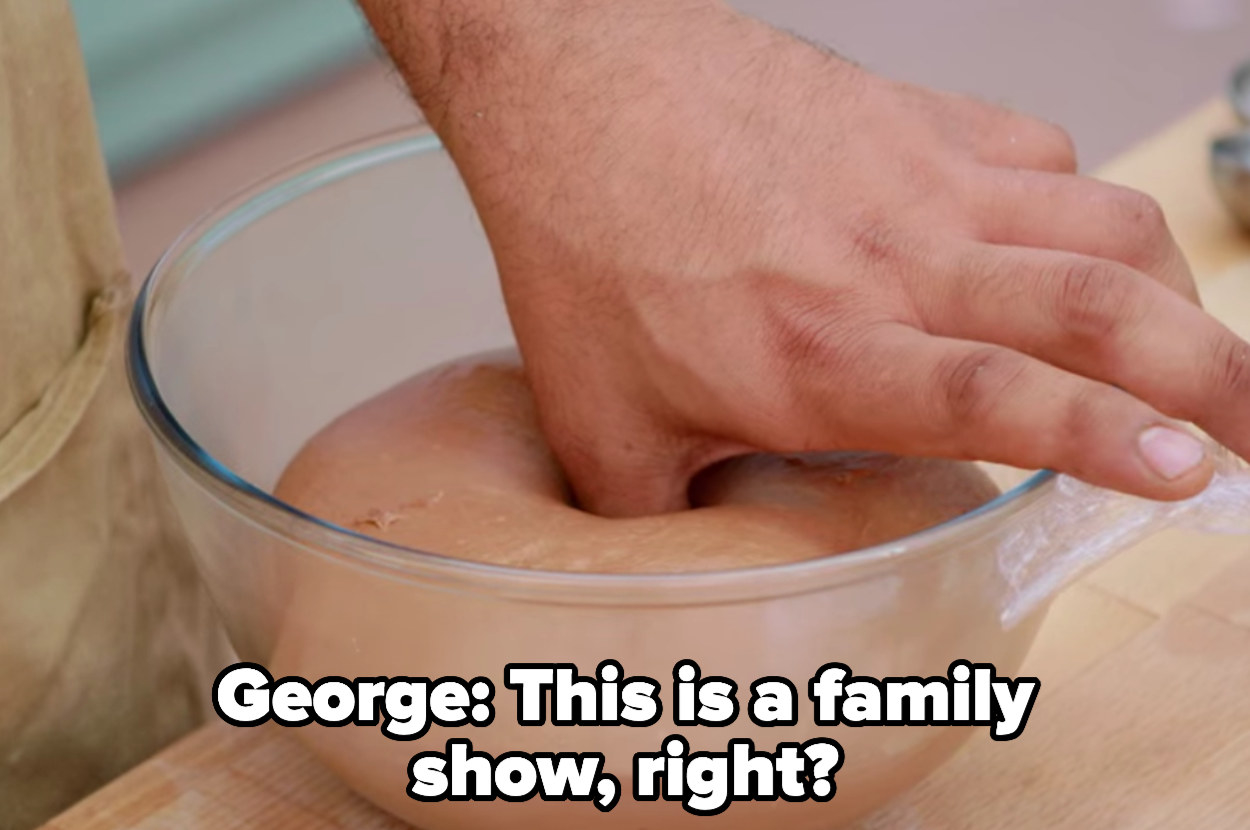 20.
STRESSFUL: The cold, dead, tinfoil eyes of Amanda's octopus.
21.
DELIGHTFUL: Jürgen seeing a "bun in the oven" opportunity, and taking it.
22.
STRESSFUL: The possibility that George's koala could fall right off its milk bread eucalyptus branch.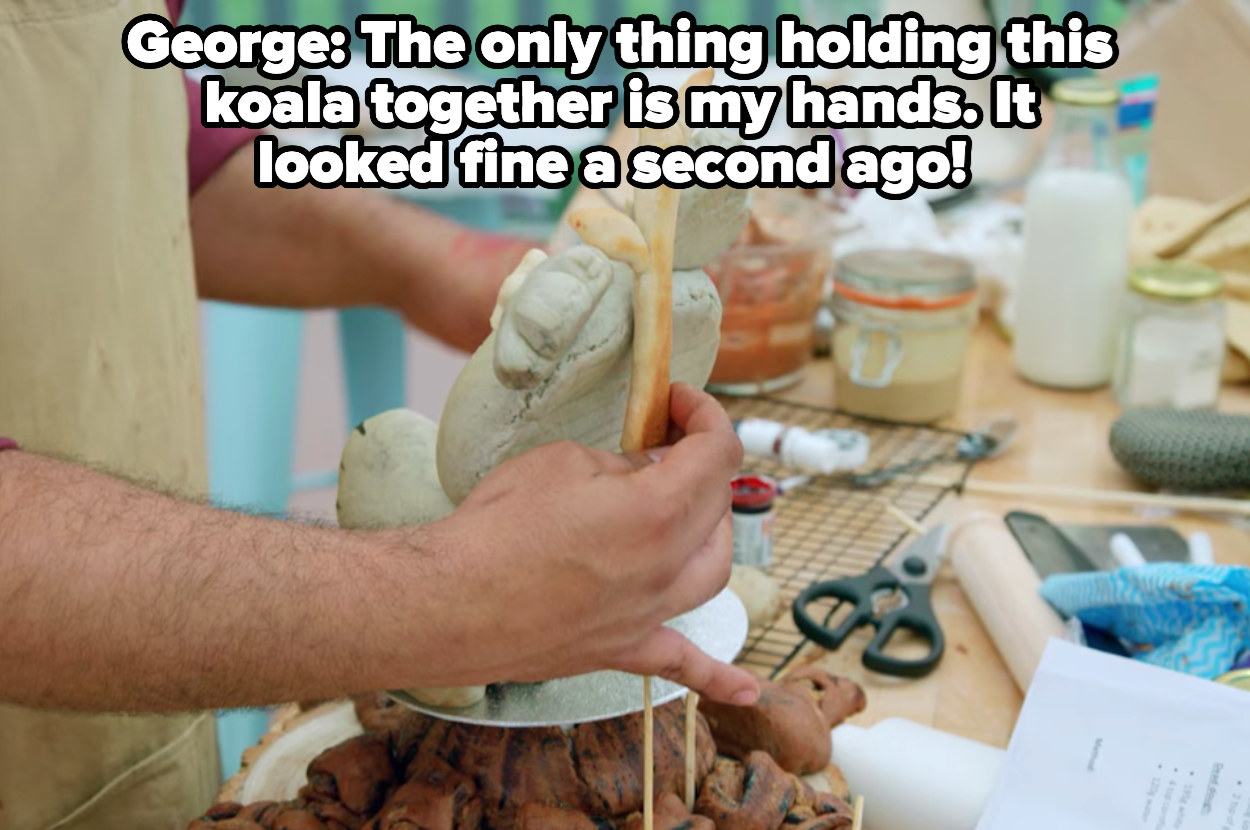 23.
DELIGHTFUL: But then, from the jaws of defeat, George snatching glorious, adorable, marsupial victory.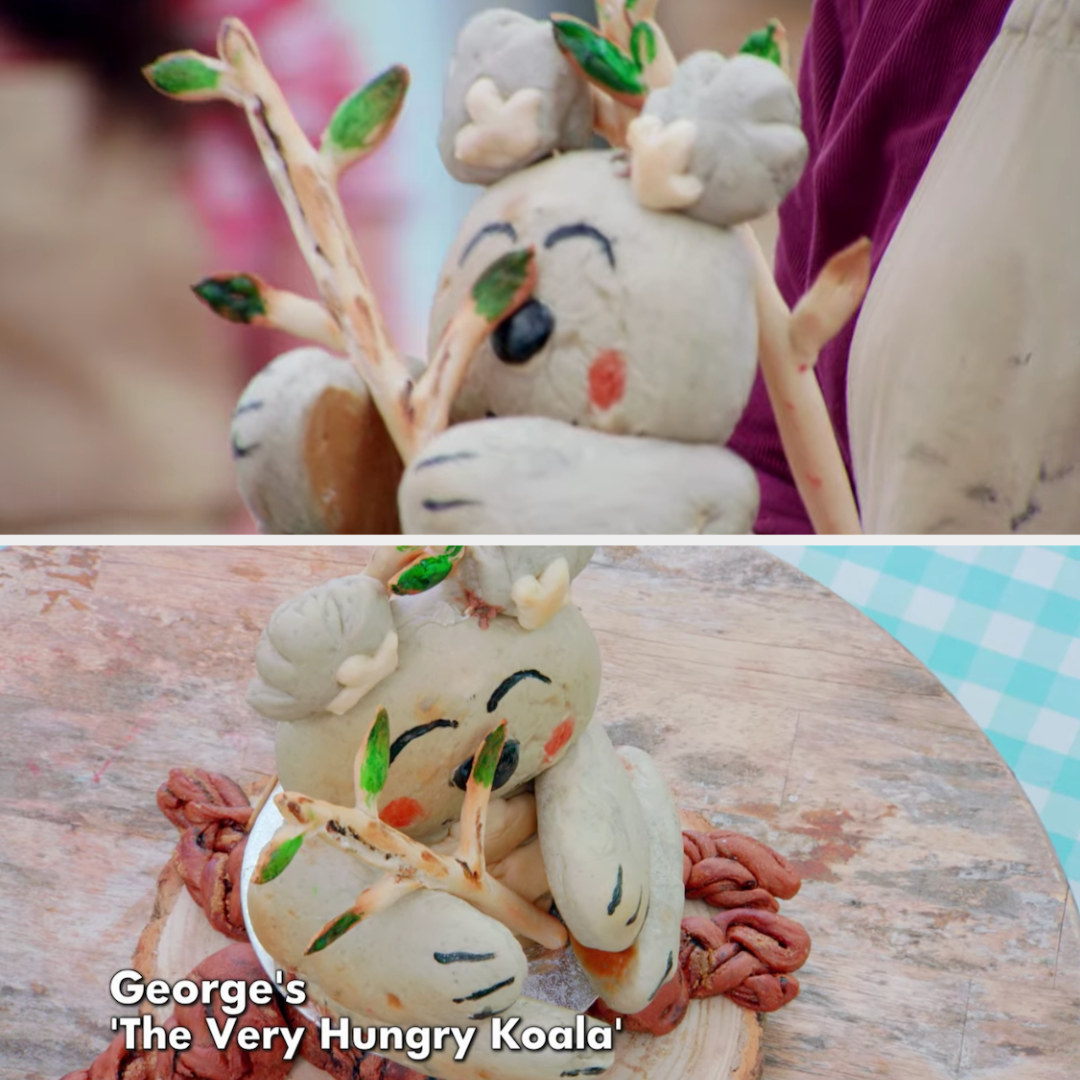 24.
DELIGHTFUL: Lizzie's milk bread pig, Susie.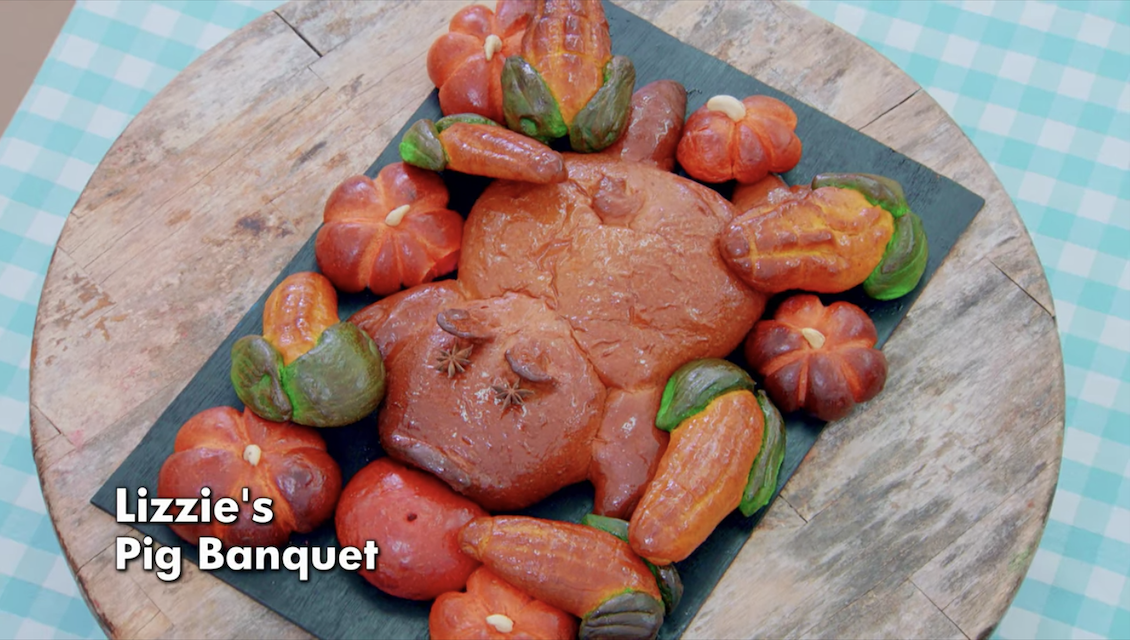 25.
STRESSFUL: The backstory of why, exactly, the sculpture is named Susie. (It's in tribute to Lizzie's dearly departed pet pig.)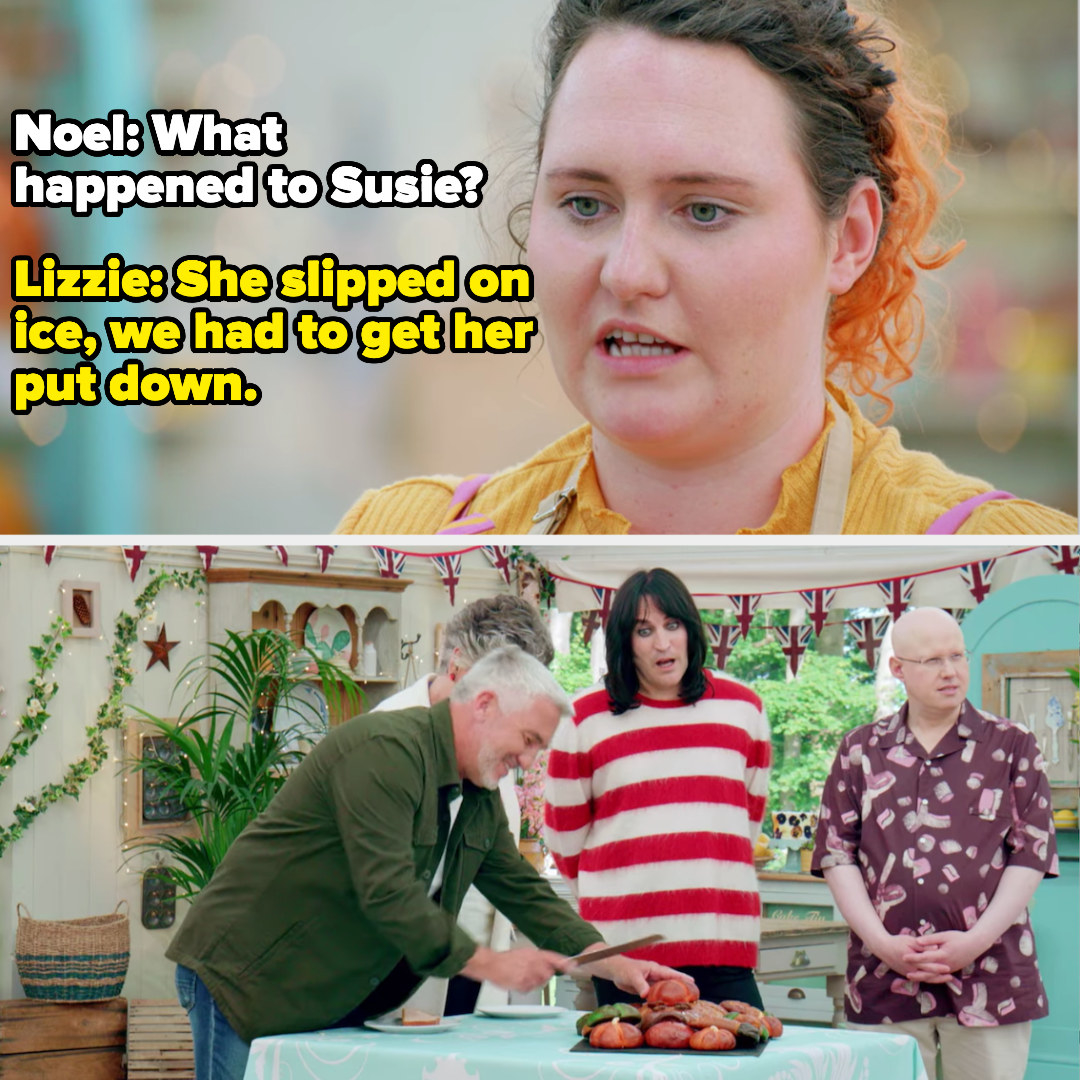 26.
DELIGHTFUL: Chigs' picnic basket. I mean, look at those GRAPES! Masterful.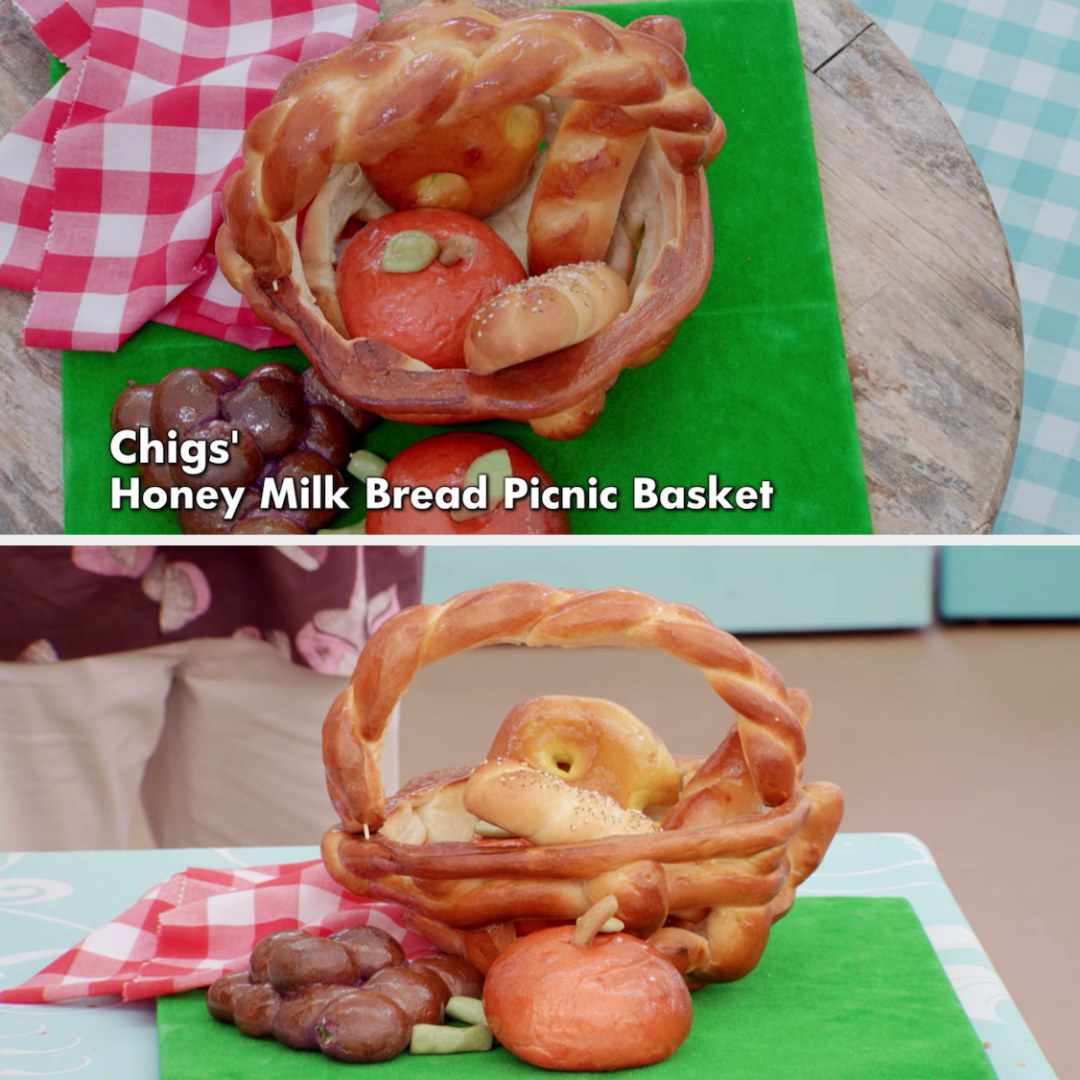 27.
STRESSFUL: Paul cutting into Jürgen's bread baby. I know it's bread, but I still audibly said, "You monster."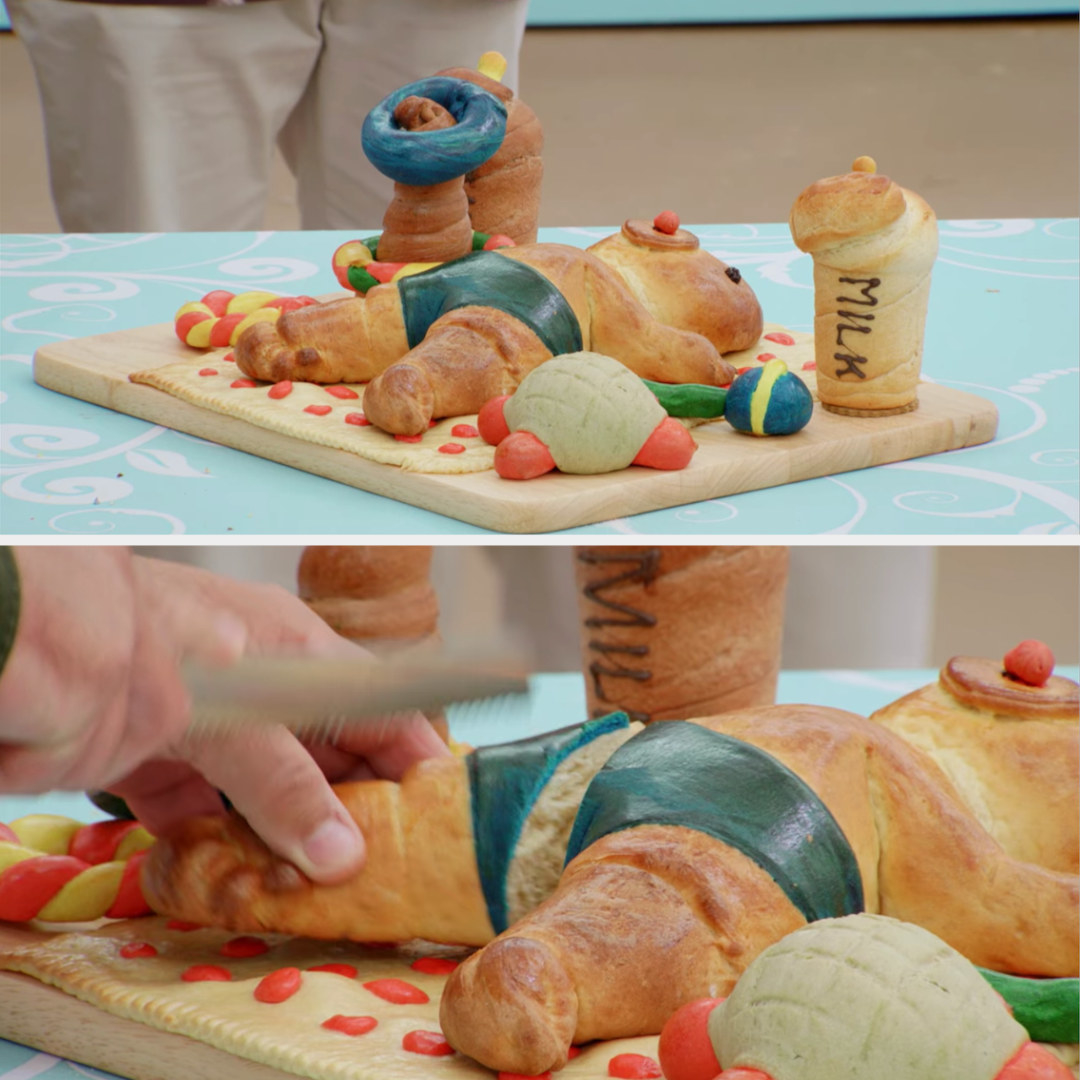 28.
DELIGHTFUL: Giuseppe's truly sublime selection of fruits and vegetables.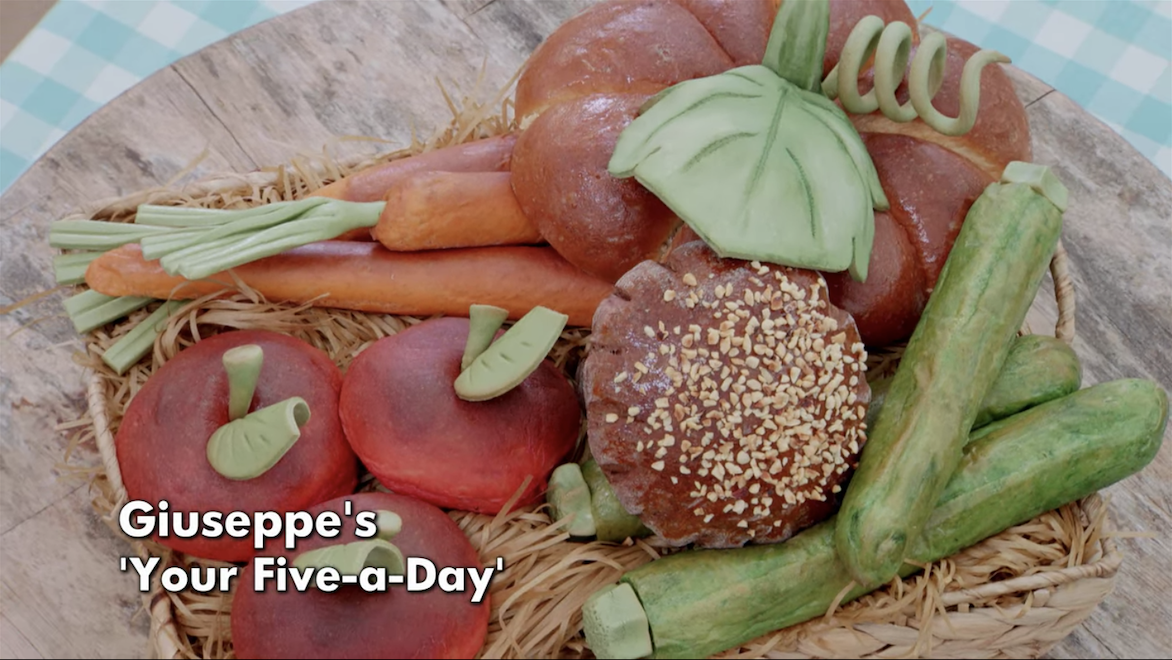 29.
DELIGHTFUL: Amanda's gorgeous octopus.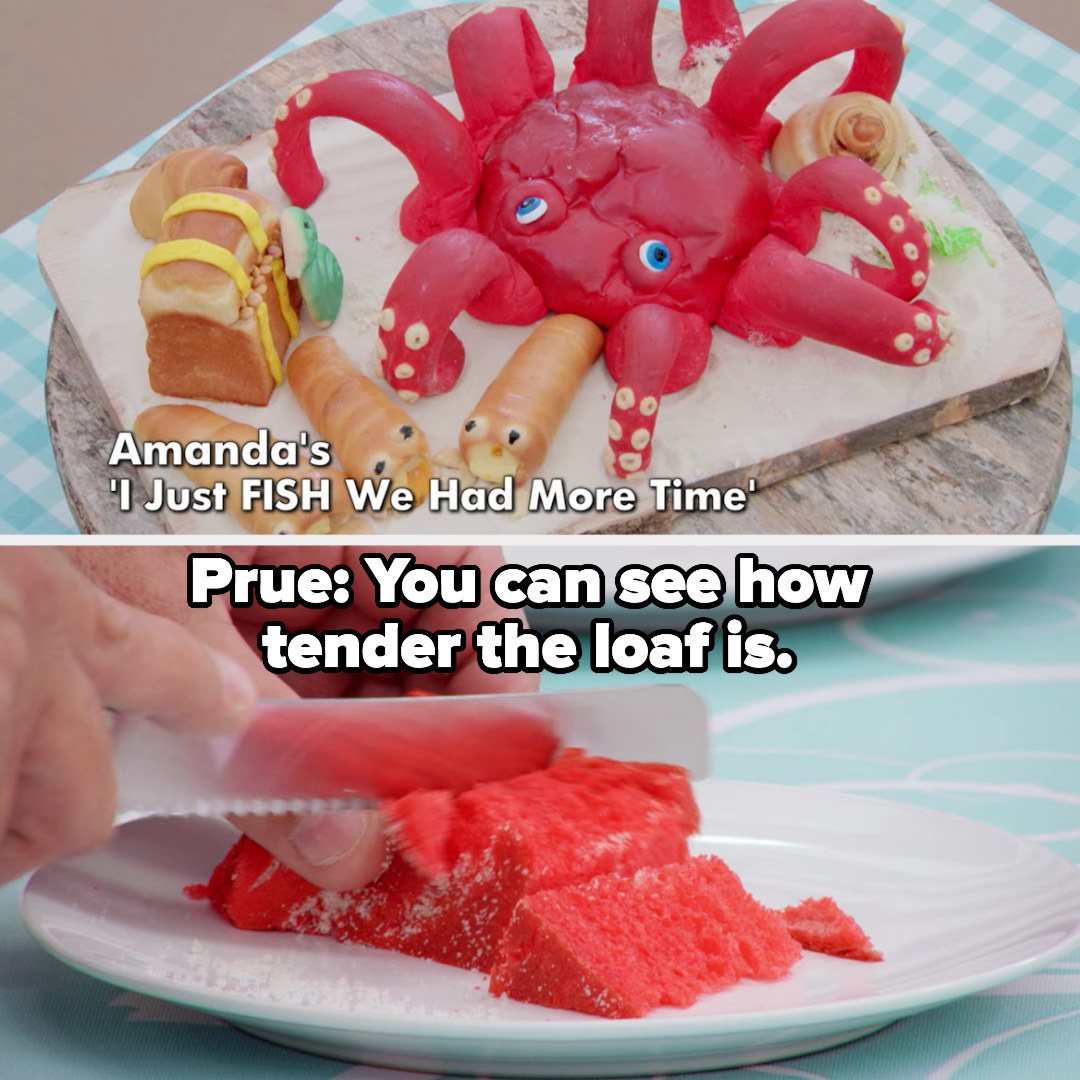 Final Results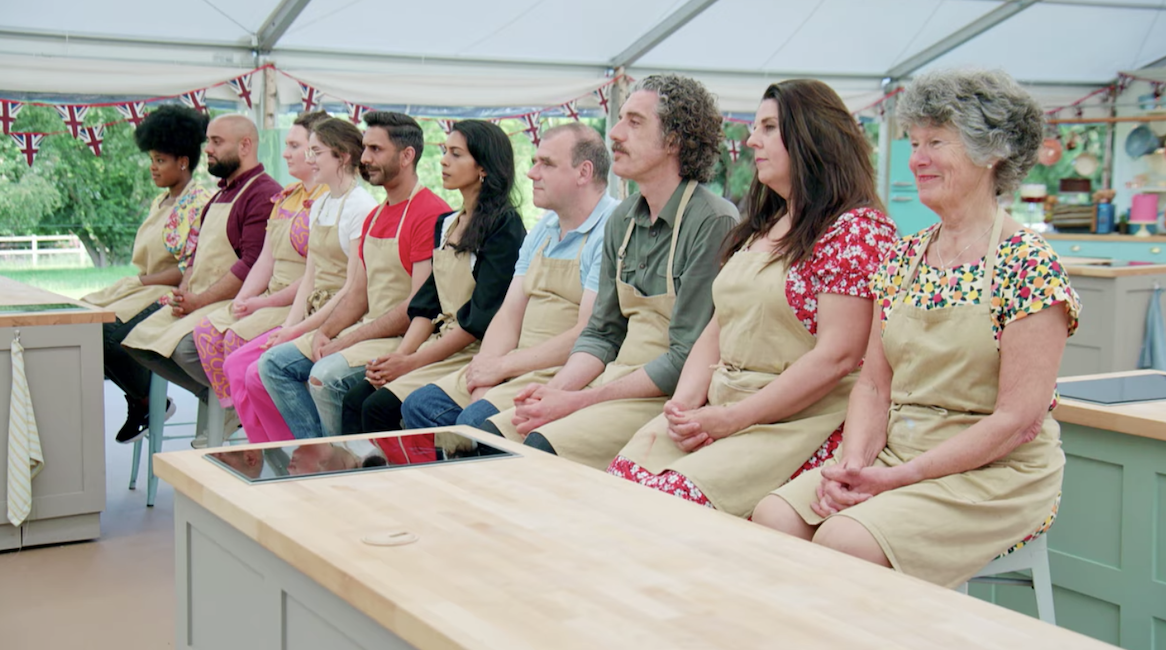 30.
DELIGHTFUL: Giuseppe's serene expression as the Bake Off judges name him Star Baker, and Italy smiles down upon her favorite son.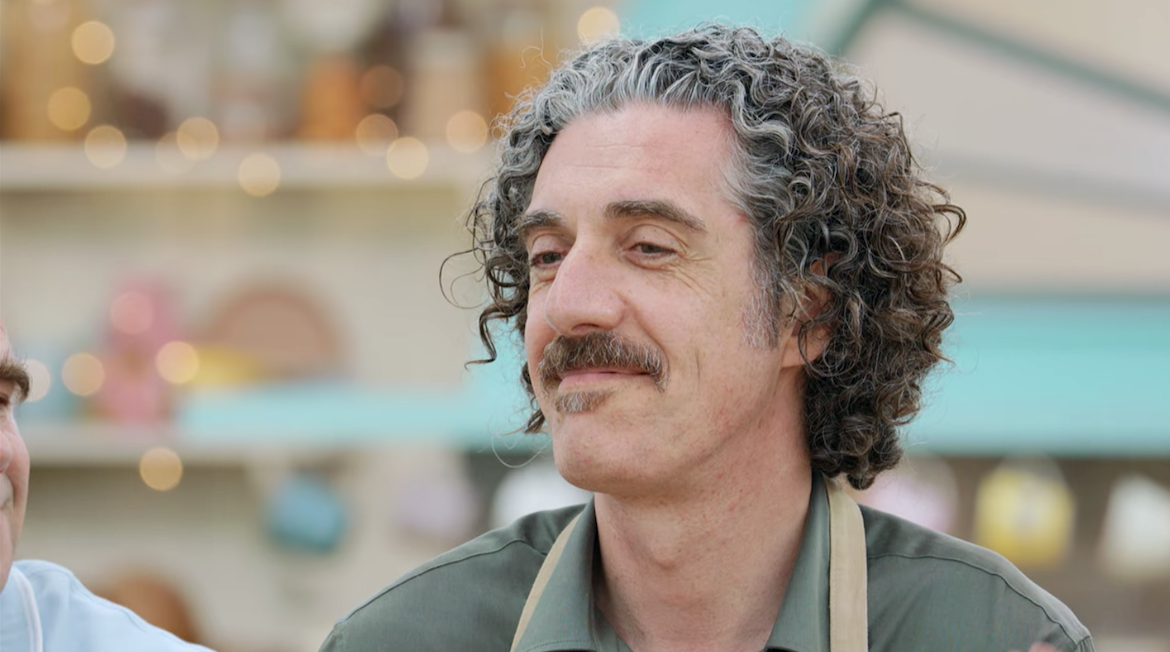 31.
STRESSFUL: Saying goodbye to Rochica, a truly delightful baker (and human being).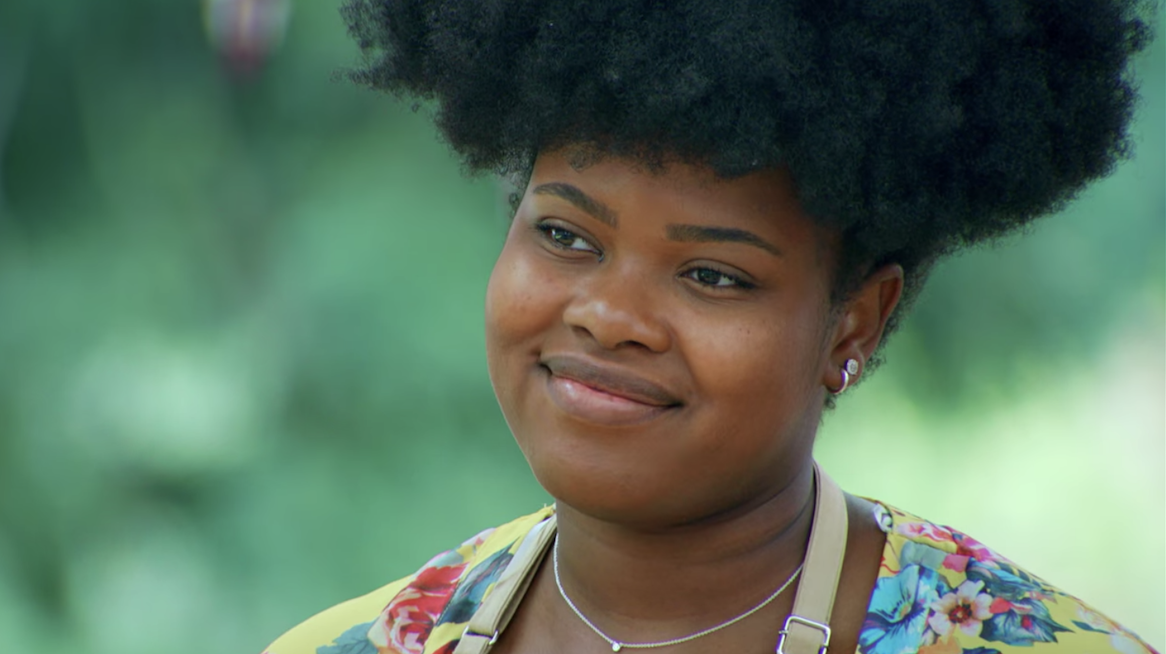 This concludes our Bread Week recap! What were your favorite moments from this episode? Tell us about them in the comments!