In late April, Goldfish answered the collective prayers of a nation. In response to over 35,000 requests, Pepperidge Farm announced a collaboration with Frank's Red Hot on a spicy flavor for an "older, mature" audience.
As a grown-up Goldfish enthusiast (some might call me a geriatric fan), a spicy flavor came as a revelation, and I knew that I had to do a taste test and share my findings with all of you.
But first I had to find them. I live in Brooklyn, and I visited two Targets, four grocery stores, and around five bodegas on my Fish Quest™, only to come up empty. I enlisted friends and my confused parents in the search, and I even tried getting noticed by Goldfish Corporate on Twitter.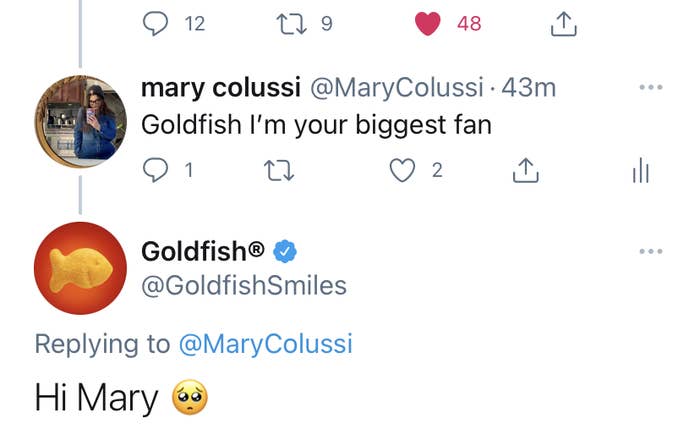 At long last, I was able to secure the Goldfish by ordering them online, and before you ask, no that was not an option at first, and yes I checked Amazon, Walmart, Instacart, etc.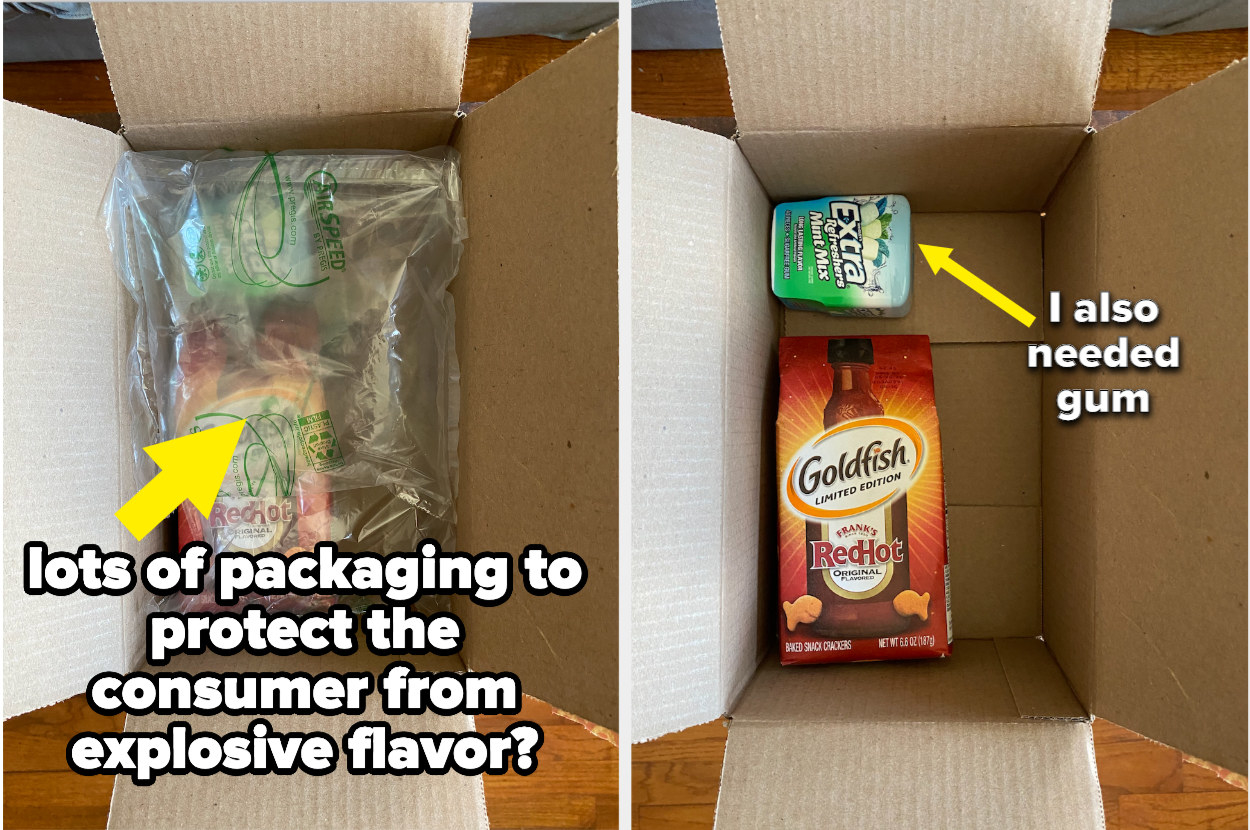 Here's what the bag looked like up close: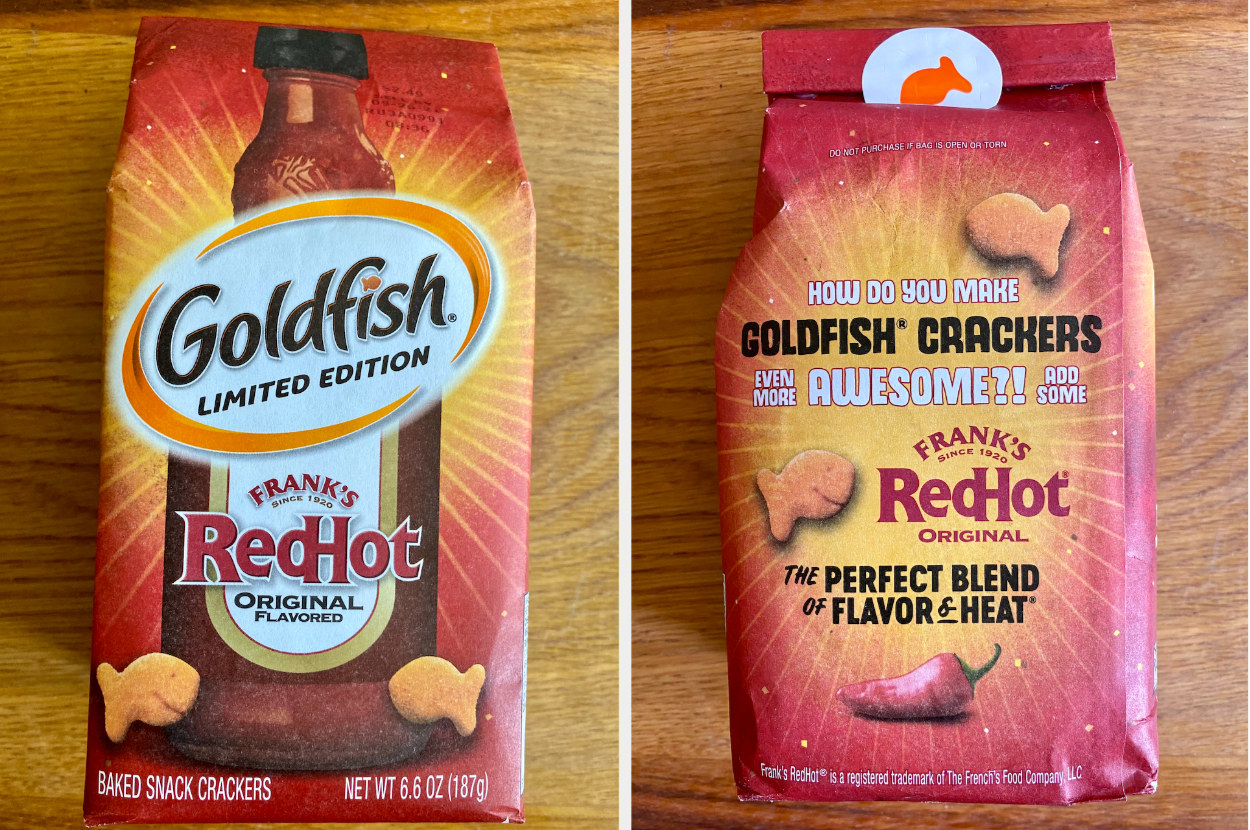 And here's the fabled snack itself. So what did it taste like?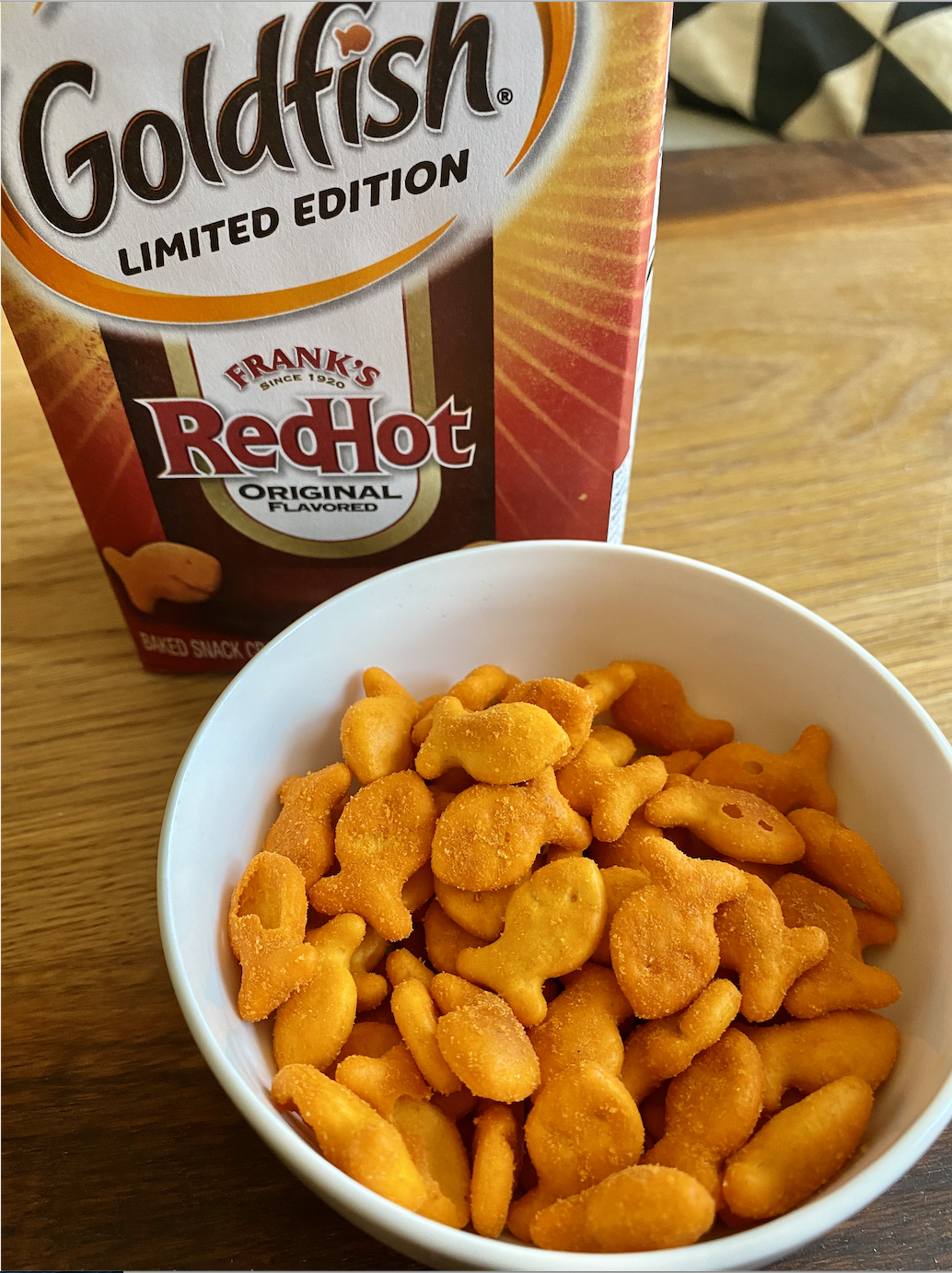 Here are the ingredients, if you're interested. Note the presence of smiles: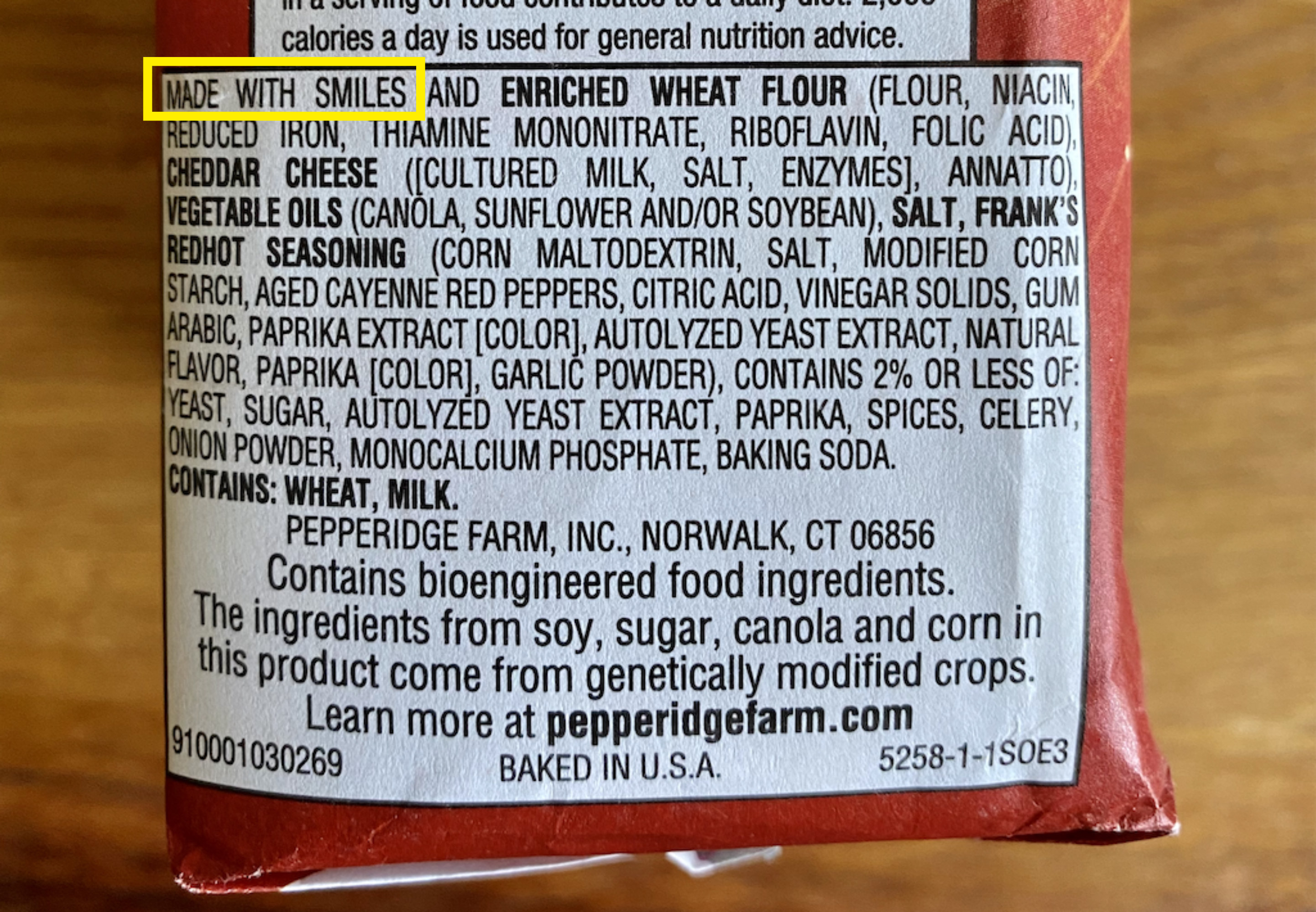 If you're a fan of either Goldfish or Frank's Red Hot, this snack is worth a try, though if you're planning on giving them to the "younger, less mature" Goldfish consumers out there (i.e., actual children), be warned that they're actually pretty spicy! Kids might want to stick to the classics like Cheddar and Parmesan, but if enough adults try these, I could see Goldfish reclaiming its bar snack throne.