Adrian Peterson will be officially reinstated to the Minnesota Vikings after his suspension in a child abuse case, the NFL said Thursday.
The decision takes effect Friday.
Here's the full notice from the NFL: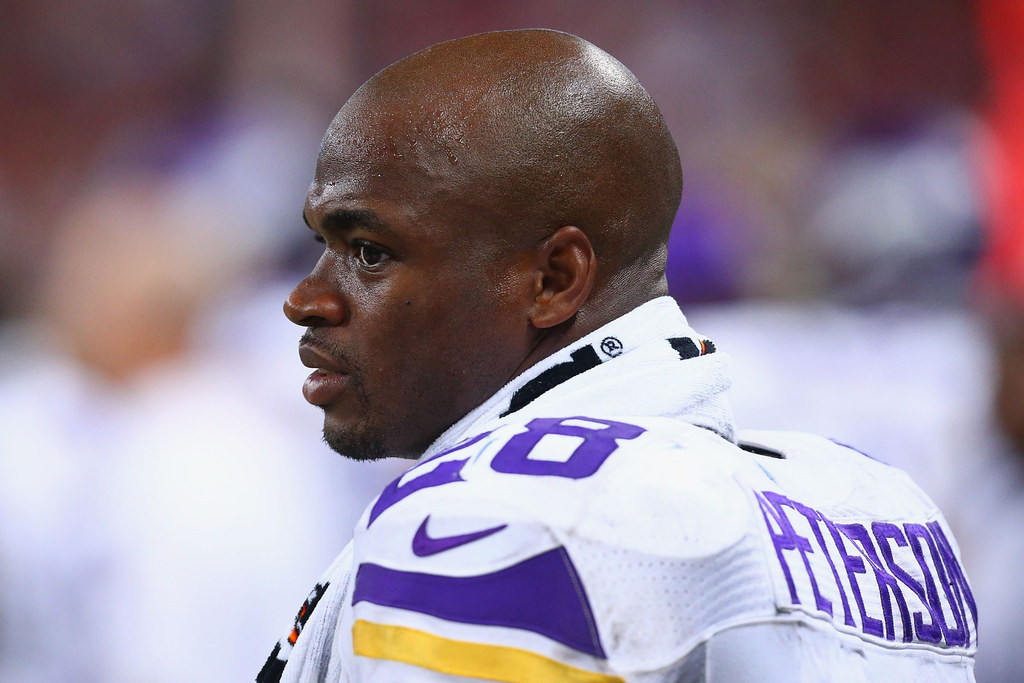 A judge paved the way for Minnesota Vikings running back Adrian Peterson's reinstatement on Thursday by ruling in favor of the National Football League Players Association's lawsuit against the NFL.
Peterson was suspended in November for his involvement in a child abuse case. Peterson appealed NFL Commissioner Rodger Goodell's decision but a month later arbitrator Harold Henderson upheld the league's suspension. The NFLPA argued Henderson was biased in favor of the NFL because he is a longtime league executive.
On Thursday, U.S. District Judge David Doty ruled that Henderson "simply disregarded the law of the shop and in doing so failed to meet his duty under the [collective bargaining agreement]." The decision vacates Henderson's December ruling.
It's not clear what will happen next for the star running back. The case will go back to the arbitrator "for further proceedings consistent with the rules of he collective bargaining agreement," according to ESPN.
"This is a victory for the rule of law, due process and fairness," NFLPA's Executive Director Demaurice Smith said in a statement. "Our collective bargaining agreement has rules for implementation of the personal conduct policy and when those rules are violated, our union always stands up to protect our players' rights. This is yet another example why neutral arbitration is good for our players, good for the owners and good for our game."
In his investigation, Henderson concluded the NFL's new policy on domestic violence personal conduct was basically the same as the old, therefore upholding Peterson's suspension handed down by Goodell in November.
Judge Doty disagreed, writing, "Henderson's conclusion that the New Policy is consistent with the previous Policy is contradicted by the Commissioner's own statements in which he acknowledged that the New Policy included "changes" to the Policy."
This is the second time the NFLPA successfully overturned an NFL suspension claiming the league's commissioner, Roger Goodell, acted outside his authority. In November, a judge overruled Ray Rice's indefinite suspension, claiming Goodell punished Rice twice for the same crime.
It is unclear if Peterson will return to the Vikings. In recent interviews he expressed reluctance to return to Minnesota. According to ESPN, Peterson will earn a base salary of $12.75 million and count $15.4 million against the salary cap in 2015. He has said that he doesn't think he should have to take a pay cut.
NFL Media Insider Ian Rapoport said the NFL will review the judge's decision.
Read the full ruling:
Download PDF