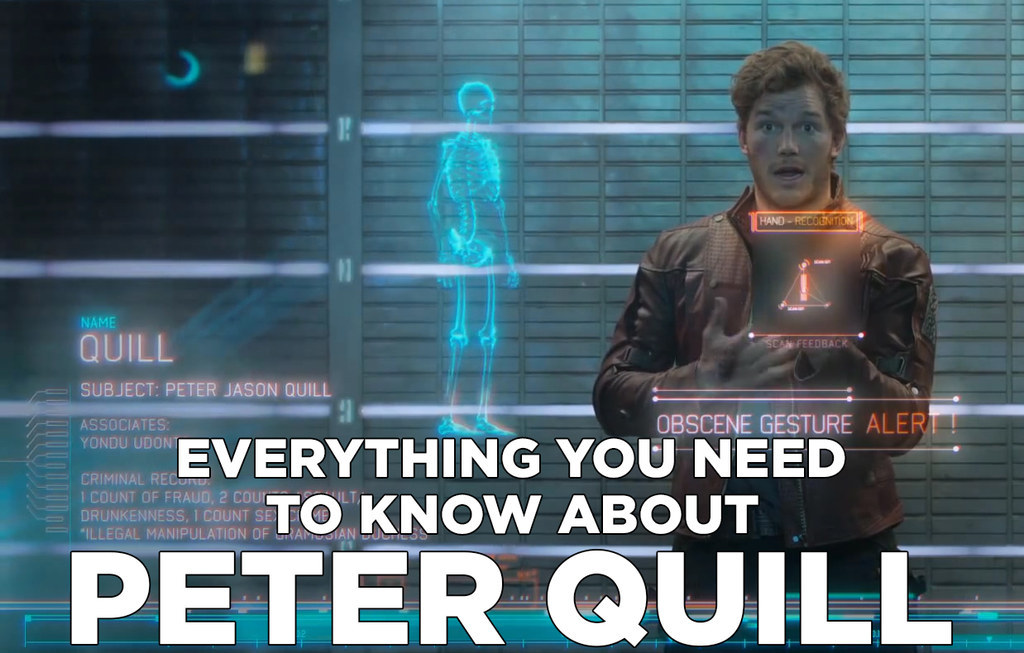 Although "talking" might be an overstatement — his communication skills are limited to this phrase: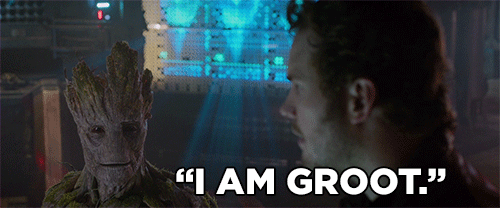 In the trailer, he's called a maniac, and in the comics, he's called Drax the Destroyer, so yeah... he's a real sweetheart.

Gamora was raised by Thanos to be the perfect weapon... and his personal assassin.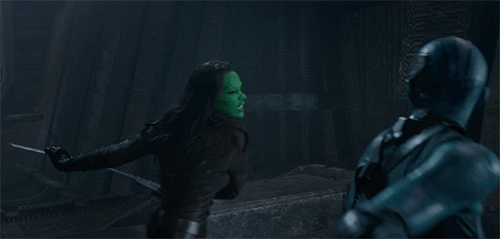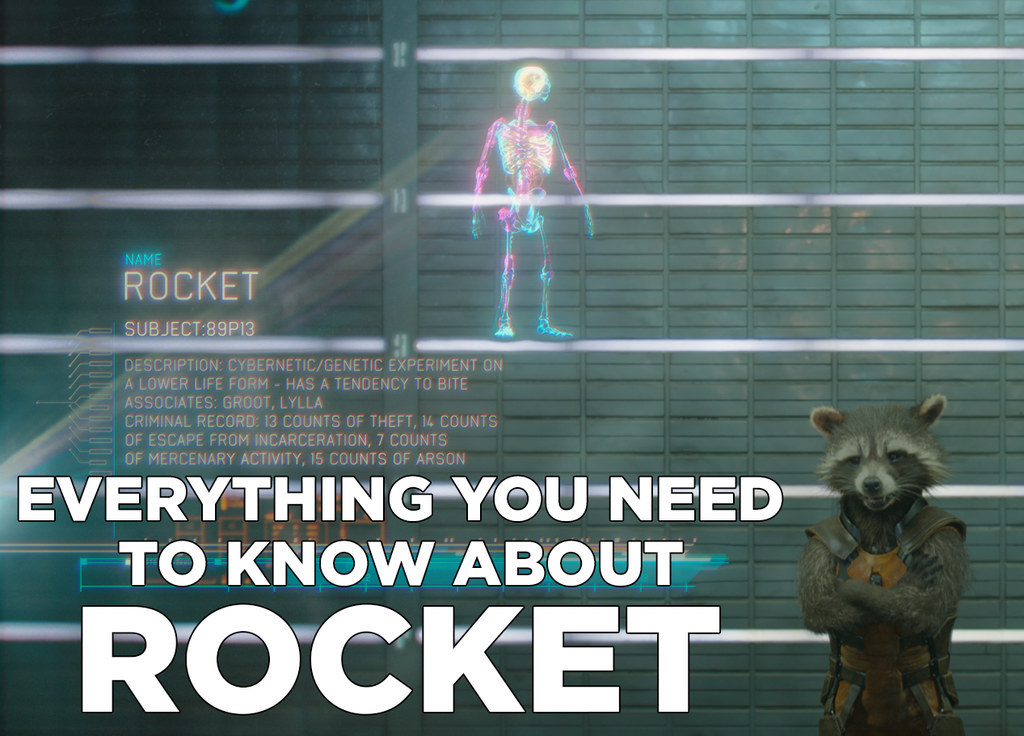 All images courtesy Marvel.