Americans love to eat hamburgers more than any other food during Independence Day weekend, according to research firm NPD. In a Wednesday barbecue that extended the Fourth of July celebration, service men and women saw a thank-you note near the moment of munching their burger at Marine Corps Air Station Miramar in San Diego, Calif.
Laser printers inscribed thank-you messages directly on the burger buns — posts and tweets received from ordinary Americans using the hashtag #ThankYouBurger on Instagram, Facebook and Twitter. Former Miss USA Deshauna Barber, a captain in the U.S. Army Reserve, was among the luminaries who attended the event and she tweeted how the food-printing process works.
You won't find this type of printer at your local Best Buy or anywhere else for that matter. Carnival Cruise Line and SapientRazorfish Miami developed a first-of-its-kind application by linking laser-cutting technology, social media aggregation and custom apps that worked in unison to inscribe patriotic messages on top of the buns.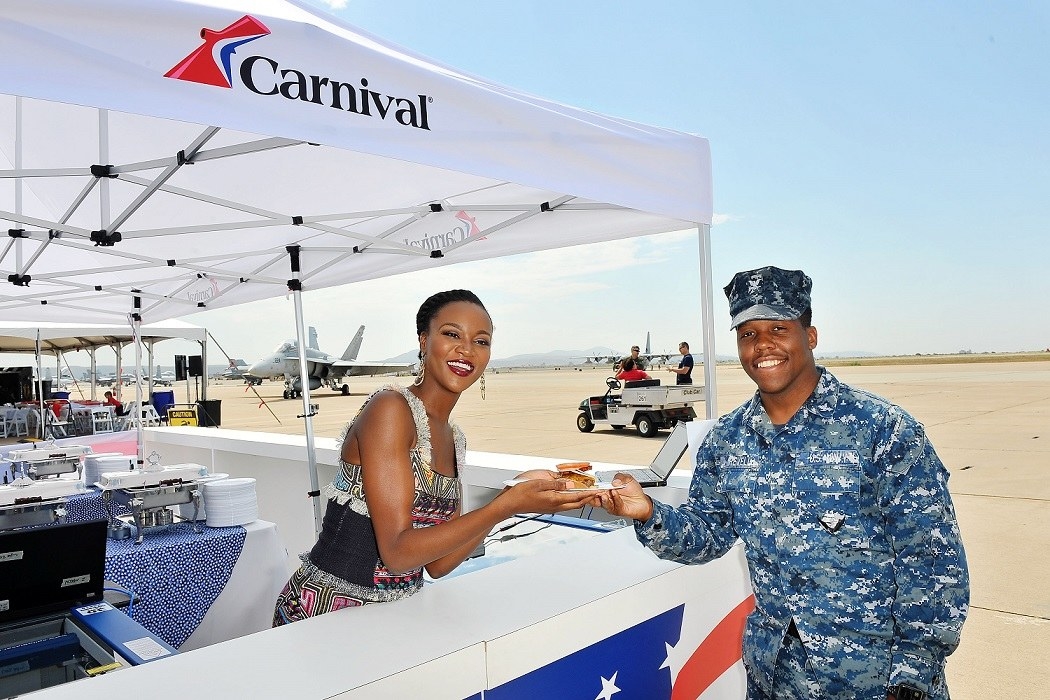 Taylor Bux, Marketing Vice President for Carnival Cruise Line, said that technologists spent late nights in Miami and Colorado to perfect the process. The laser system employs a red dot pointer to determine bun positioning, and a custom app lays out text to automate the layering process. "We zeroed in on the Epilog laser right away. It's been used to create specialized watches, smartphone covers and custom guitars — but this is the first time it's ever been used in this way," said Bux in an email to BuzzFeed.
"I'm happy to be a part of any event that gives thanks to our service men and women." Growing up in a military family and serving my country as well, the appreciation of the American people means a great deal," said Barber in an interview with BuzzFeed. She is the first woman serving in the military to be crowned Miss USA, which she won in 2016.
Posts on social media that included the hashtag #ThankYouBurger were curated and laser-printed onto the buns. "NO ONE DESERVES 4TH OF JULY BBQ MORE THAN YOU!" read one message from @FKGOMEZ.
Wednesday's event was organized by Operation Homefront, a non-profit that supports military families. Carnival donated $25,000 to the organization.