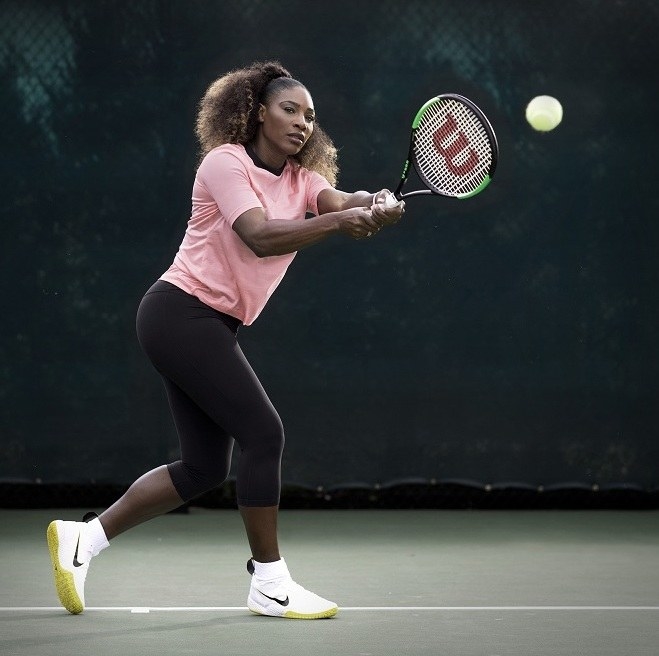 Earlier this month, the tennis pro celebrated her bridal shower in Miami with 20 of her closest friends and family, including her mom as well as sister and fellow tennis pro Venus Williams. In case you didn't know, Serena got engaged to Reddit's Alexis Ohanian back in December and she's nearly halfway through her pregnancy. That means the couple's baby is due sometime in late August or early September.
On her first journey to becoming a proud mother, Serena is keeping herself busy by raising awareness about the power of quality rest through Tempur-Pedic's "Sleep Is Power" campaign. According to National Sleep Foundation, adults between the ages of 18 and 64 need seven to nine hours of sleep, but studies have found that most people get only 6.8 hours per night. Part of the problem is the tendency for people to be overworked and overstressed. So if you lack rest or you're an insomniac, consider creating a sleep-friendly schedule.
"Sleep Is Power" is Serena's first global deal since announcing her pregnancy, and the timing coincides with summer being a time when people can refocus their energy on achieving goals in both their professional and personal lives. For Serena, sleep and rest have always been at the top of the list, but more important now as she prepares for motherhood. "Sleep will continue be a top priority for my family. I look forward to what lies ahead, including my tennis career," said Serena Williams through a spokesperson. Her time away from the sport should help her body heal and recover as she pursues being the all-time Grand Slam record holder at 25 titles. She currently has 23.
(The story continues below.)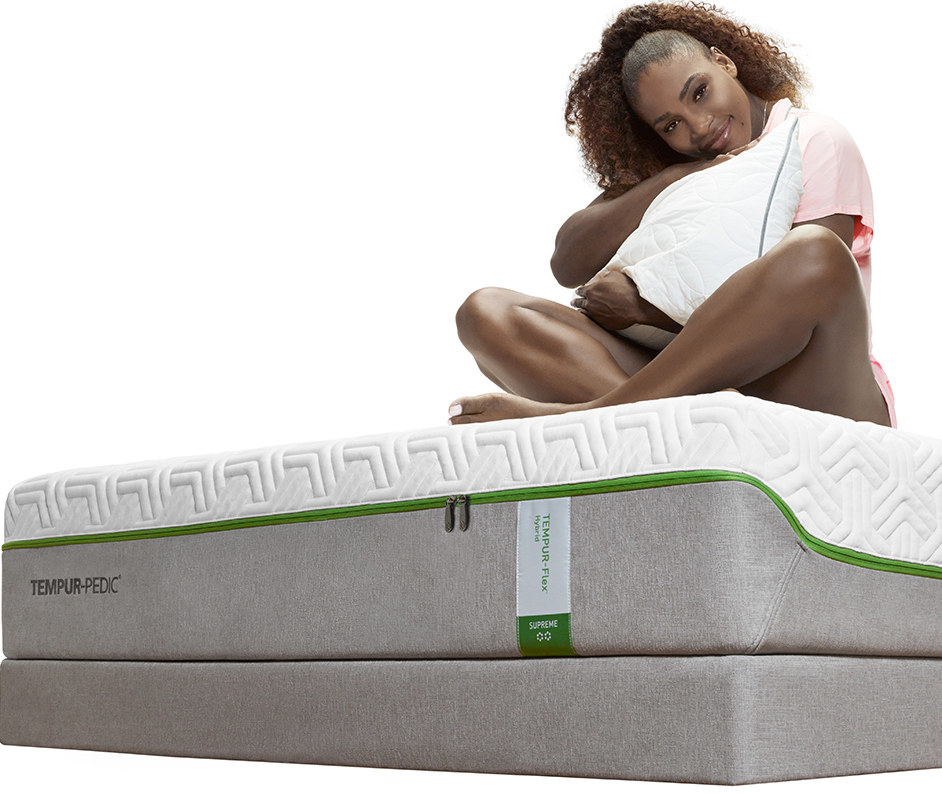 Here are ways you can achieve better sleep so you can improve your performance in your own endeavors.
1. Planning is key.
Your daily schedule should allocate time for recharging your batteries. For instance, pencil in a half hour nap during your lunch break. Taking a few minutes to nap or meditate will rejuvenate you, so find a quiet, temperature controlled area where you can clear your mind. Then when it's time to go back to your desk, you'll be sharp and focused.
2. Adjust your routine to include rest.
Everyone considers hard work as a means to better results, but rest is also a key part of success. Just as Serena calls out in this YouTube video, sleep can be your secret weapon that helps your body rest and recover.
3. Eliminate fluff.
If it's a non-essential activity, get rid of it. That includes watching television, responding to random emails or surfing the web. These time-wasters steal your sleeping time. Also, studies show that the LED light on your devices can prevent you from going to sleep. Your phone shouldn't jeopardize your health or your ability to wind down at night.
4. Adopt best practices.
That may include investing in a comfortable mattress, adjusting the room temperature, reducing noise around your house at nighttime, or taking melatonin pills to get better sleep. As they say, preparation is key so find ways that improve the quality of your rest.
This post was created by a member of BuzzFeed Community, where anyone can post awesome lists and creations.
Learn more
or
post your buzz!