Bellesa's Got Sex Toys On Sale For Valentine's Day And We Sure Love To See It
Treat yo' self and tell a friend to tell a friend.
We hope you love the products we recommend! All of them were independently selected by our editors. Just so you know, BuzzFeed may collect a share of sales or other compensation from the links on this page if you decide to shop from them. Oh, and FYI — prices are accurate and items in stock as of time of publication.
Bellesa's sex toys are on sale and what's better is it's their biggest sex toy sale of the year! Because we 💝 you all sooooo much, we couldn't keep this info to ourselves.
Peep the best of the best of the best ahead:
1.
A G-spot and clitoral vibrator with seven vibration modes and an LED lightbar to coincide with each one. The entire toy is controlled by a single button that'll power it on and off and change the vibrations. Sigh. Have no shame if getting yours in this super uncomplicated way is the best part of your Valentine's Day fun.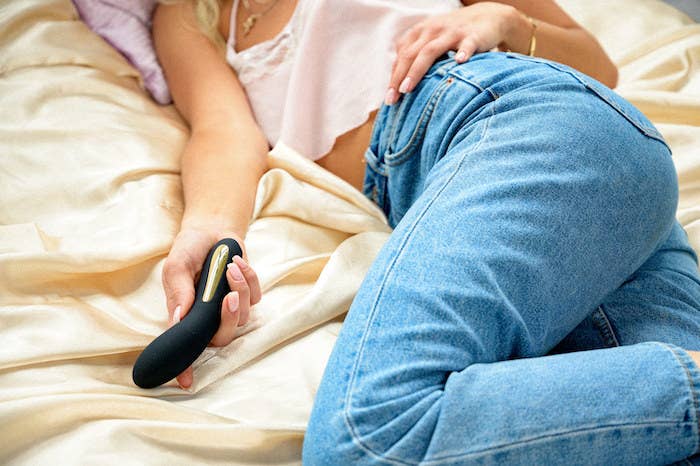 2.
The Divine Thrusting Vibrator + Wheel Stroker that honestly looks like, "WTH is this?" at first glance because when have wheels and vibrators ever been in the same sentence or picture? Today, love. It'll vibrate and mimic real thrusting motions and the wheel? It's there to drive your clitoris wild in the process. Translation: Your orgasm is like a hot date who refuses to blow it with you. No need to pray it doesn't cancel or show up late. It's COMING. Literally.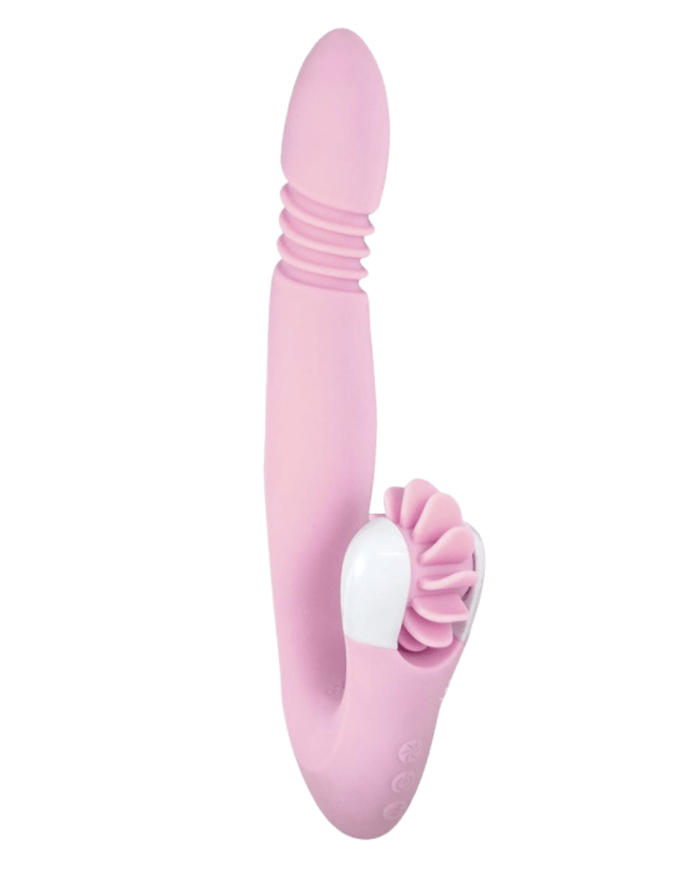 3.
A wireless bullet vibrator and lace panties set that comes with a remote control that also vibrates so you basically get two toys in one. The bullet is small but has 15 vibration speeds so the ride can be as fast or as slow as you (or the person you invite to control it) want it to be. And the panties? Well, they're cute as hell so you can wear those for nasty time or just whenever you feel like donning sexy lace.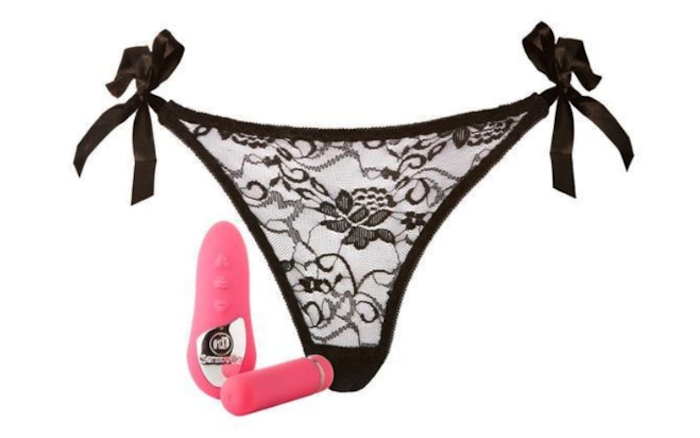 4.
A long-distance masturbation toy set for couples that'll definitely help absence make the heart (vag and penis, obvs) grow fonder. Yup. You read right. This thing is NEXT-DAMN-LEVEL and features two toys: One G-spot vibrator and one dick masturbator. Your Valentine's Day celebration just got wayyyy spicier, babes.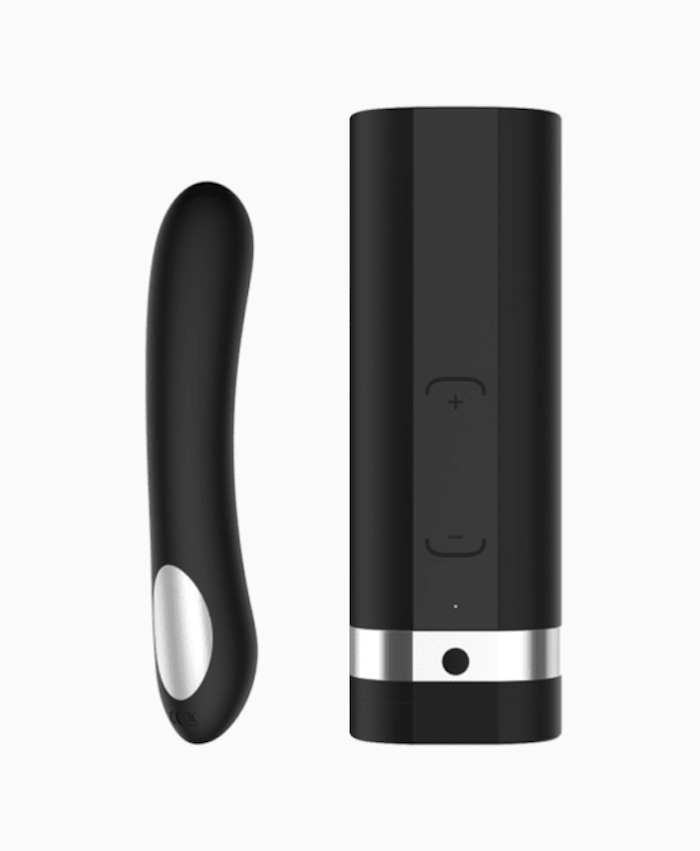 5.
A butt plug set for anyone interested in a little booty play. It comes in three different sizes so you can pick and choose whatever you're ready for whether you're a beginner or a tush-plugging OG.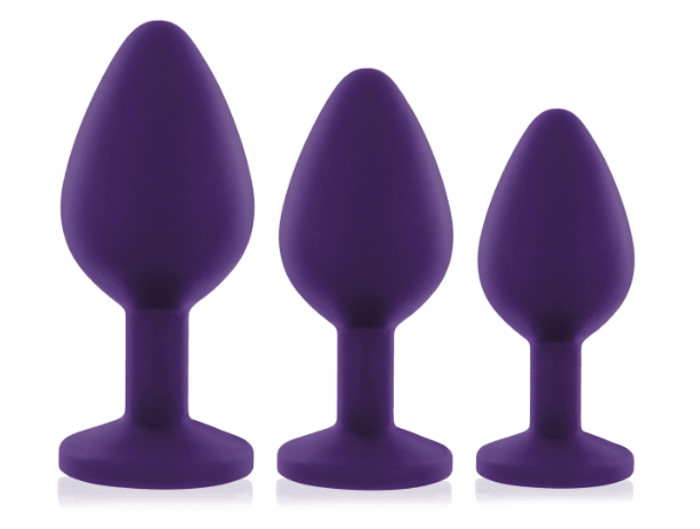 6.
A We-Vibe Melt suction toy that'll use air pressure at 12 different intensities to provide clitoral stimulation while you enjoy your partner. It can also be controlled by an app so your partner can give you a good time remotely whenever you two can't be together.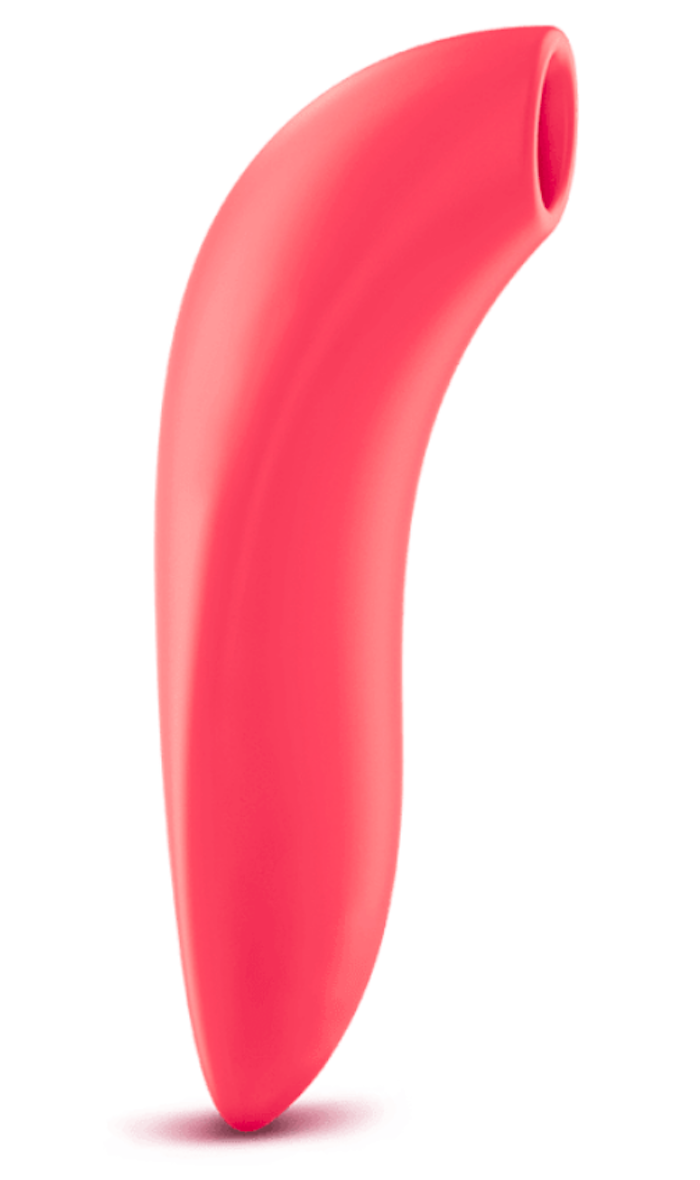 7.
A Womanizer Liberty clitoral stimulator that'll likely create the first time ever that you'll actually want to be womanized. It loves on the clitoris using air pressure that'll create a sucking sensation. Plus, it's designed specifically for travel and what an entertaining travel buddy it'll be.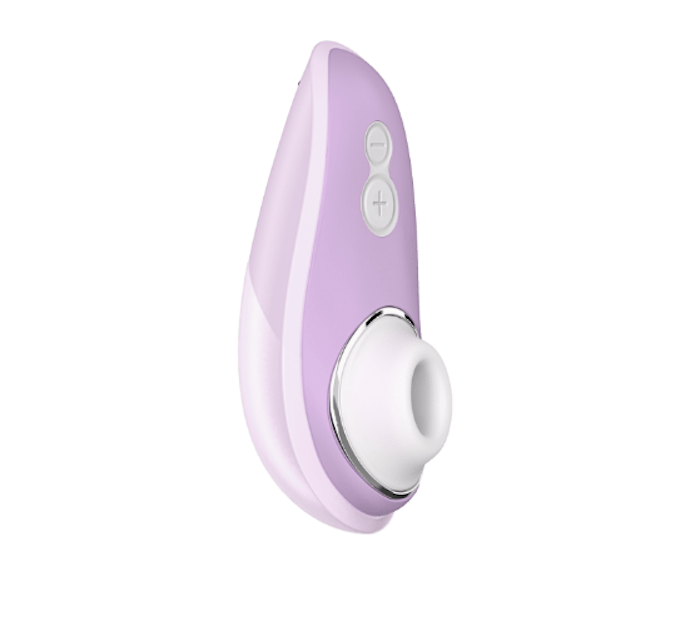 8.
Hemp Bliss Intimate Oil made with sun-grown cannabis that's meant to lubricate your sex toys so they're nice, slick, and ready to go whenever you are.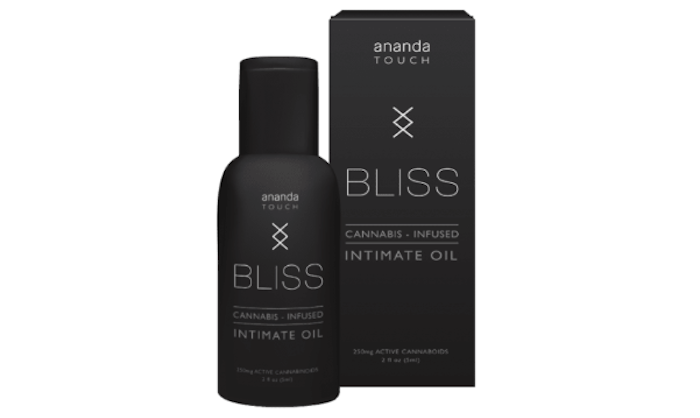 9.
A Strap U Evoke Strapless Strap On that'll get you and a partner ~there~ in ways that may look way more complicated than they'll actually be. This "strap on" will be held in place by an insertable. It'll vibrate and stimulate YOUR G-spot while you penetrate your partner. It also comes with a bullet so yeah, double penetration fans, you may wanna clear your whole weekend for this thing.
10.
The Zumio X to instantly step up your finger play since it's designed to provide the rubbing sensation for the clitoris but, like, way better. It has eight different speeds (byeeee finger cramps!) and if you apply more pressure, it'll provide even deeper stimulations.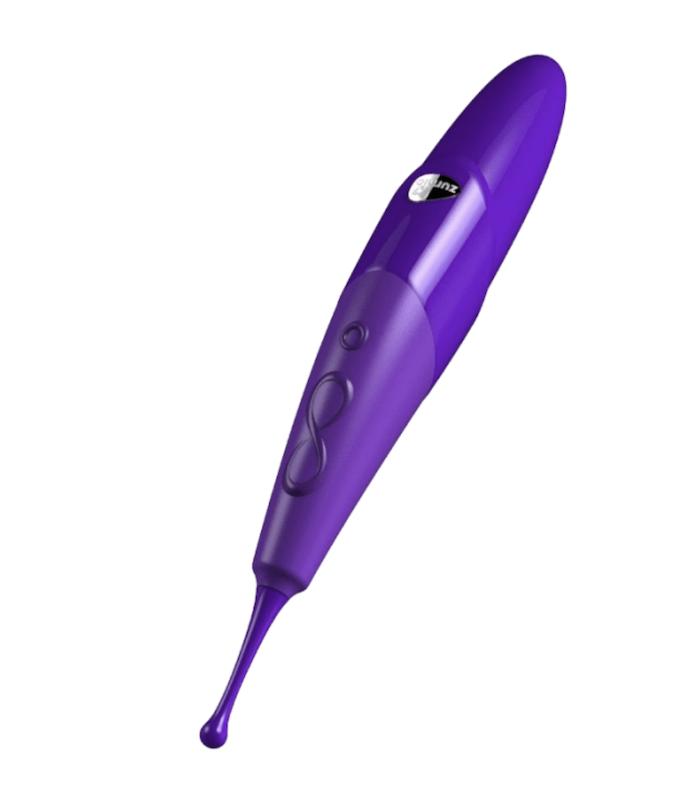 11.
A cock ring that'll put a sweet hold on the D while delivering clitoral stimulation so you both get good vibrations while enjoying each other's cum-pany.
You'll get 20% off of ALL orders. Orders at or above $79 will score 25% off. Go up to $149 or more and you'll get 30% off. Plus, there's free shipping on ALL U.S. orders. The sale started on Thursday, February 6 and will end on Sunday, February 16.
To get the savings, just use the "VDAY" promo code.
Valentine's Day and every other day after it is gonna be one fun, wild ride. Enjoy!