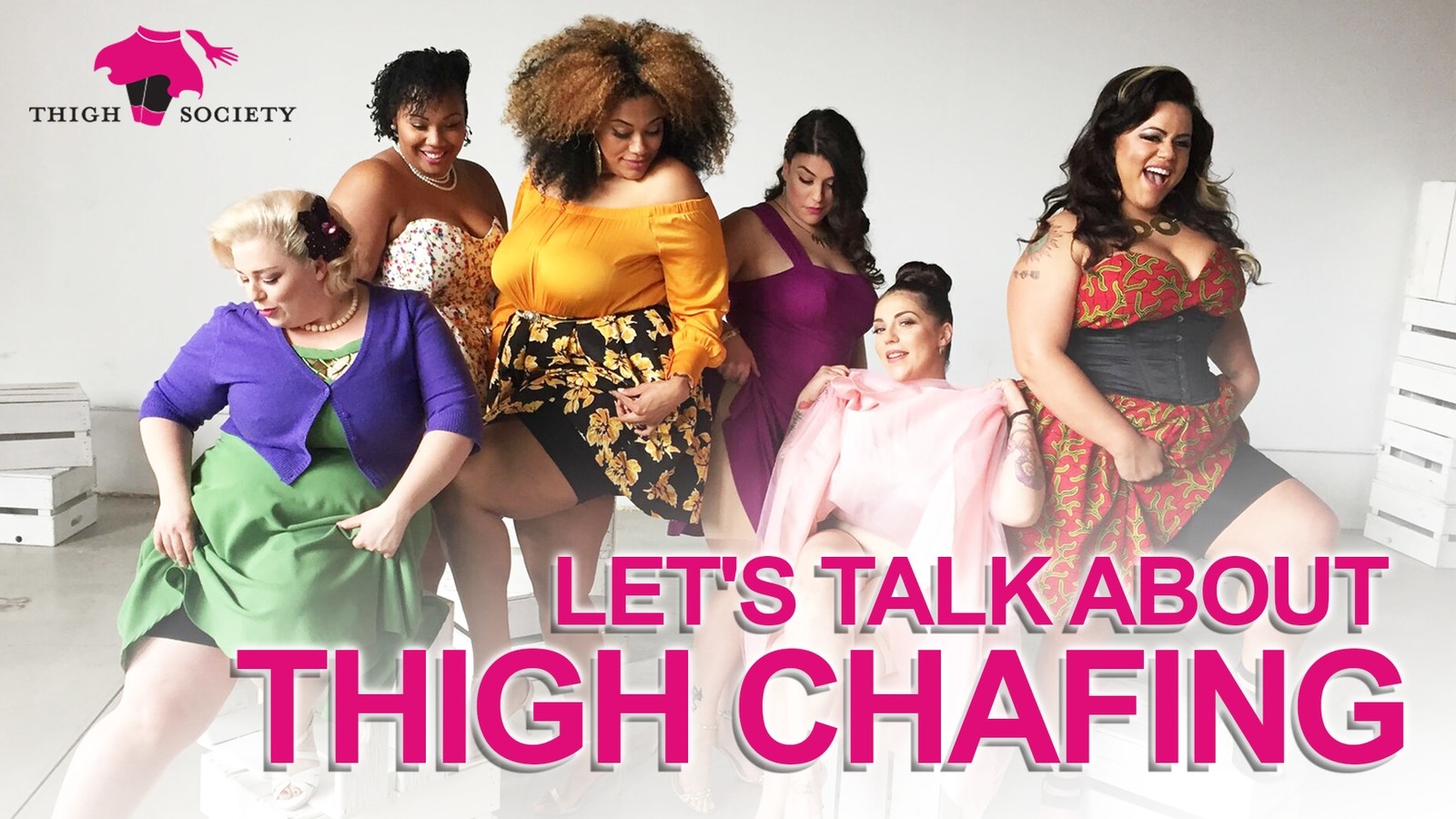 For years now, it's been my personal mission to eliminate the stigma around thigh chafing and encourage talking about it as a normal - albeit unfortunate - bodily function.
The truth is, thigh chafing can happen to anyone of any size, age and gender, because it has to do with friction, sweat and skin sensitivity. Really, anyone who has thighs is fair game for chafing under the right conditions. But we often forget is that there's nothing to be ashamed of. Thigh chafing is 100% normal and happens to the best of us! While it's not funny in the moment, thigh chafing is something we should all be able laugh about while commiserating about our shared chafing horror stories.
That's why I'm so excited to announce that my company, Thigh Society, is celebrating it's 8th birthday and, in honour of that, we've launched our first ever video campaign called #stopthechafe.
Featuring the fabulous women of The Succulent Six, a team of pseudo-superSHEroes united on a mission of body acceptance, they've given us their unscripted and candid take on thigh chafing and the pain of dealing with it.
Throughout the week, we'll be releasing follow up videos on our YouTube channel where the gals of The Succulent Six continue to share their hilarious take on other thigh chafing topics. *Spoiler Alert* They discuss so-called alternative chub rub "solutions," their thoughts on shapewear and show off their adorable-but-not-when-it's-really-happening chub rub waddle for us, too!
Don't miss out! Subscribe to Thigh Society on YouTube, here.
I'm a firm believer that the more we expose ourselves to body diversity, the more we can see beauty in all of the bodies around us - especially our own. And that's why I'd love for you to join our movement by sharing your personal chafing experiences with us using the hashtag #stopthechafe.
Together, we can end the stigma around thigh chafing once and for all!
For Thigh Society Media Related Inquiries:
Jessica Grossman, In Social
E: jess@insocial.ca T: 647-221-9594
This post was created by a member of BuzzFeed Community, where anyone can post awesome lists and creations.
Learn more
or
post your buzz!