How do you prefer to spend your free time?

Catching up with the news

How would your friends describe you?

How much are you involved in politics?

What Would be your dream job?

What would you like to do for your country?

Try to fight against political opression

What form of government would you prefer if you ruled a country

How do you feel about censorship?

With which statement do you identify with the most?

As a citizen, one should have complete access to reality

We should follow the government and trust it no matter what.

Its okay for the government to do things in order to maintain an organized society.

What would be your perfect vacation day?

Going to the cinema with my friends

Reading books in the yard while enjoying the beautiful day

Sticking to the daily routine

What do you consider more like your "Family"?

Your technological devices

Your job, and co- workers

How do you consider yourself?

what's your favorite Tv channel?
Fahrenheit 451 Character quiz
You got:

You Got Captain Beatty!
If you're like Captain Beatty, you're one complicated mind; you're intelligent and witty, but you might sometimes put these qualities to waste. Captain Beatty was clearly someone of a great mind, but he chose to turn his back on being well-read and educated and misuse his brain for burning books. Throughout the book, Beatty shows several contradictions. For example, while lecturing Guy about the effects of books, Beatty makes it obvious that he knows about literature and he expresses passion… but he also speaks in a melancholic way, mentioning that he has felt pain and suffering throughout his life. In the eyes of the reader, Beatty shows signs of having a very sensitive heart, one that has gone through harsh things. This allows the reader to assume that's the reason why he's chosen the life that he has… maybe you sometimes feel that the world turns its back on you, so you build walls around yourself and turn cold. You must remember that's not the way to cope with things, and keep in mind that it's essential to open up to some people once in awhile, because it isn't healthy.
You got:

You Got Mildred!
If you're like Mildred, Guy's wife, you might have a problem with superficiality and addiction to things that separate you from real life and your emotions. Mildred always seemed to go with whatever trend people were following, and she always cared about being popular and in. She has a weird misconception about what's real and what's not. "Books aren't people. You read and I look around, but there isn't anybody!" This quote not only shows the importance Mildred puts on the fact that things have to be seen to be real, but it also shows how she feels that people that read are insane. Technology and advances have probably made her think that anything can be at her grasp, and what goes on in the mind can become real as well. The thing is, however, that the books we read do not become material, but they remain in our heads. For some reason, that upsets Mildred. Perhaps it's her inability to connect with her true feelings and reason with her mind because of everything she's told she needs to have. One always feels like she remained sad for a long period of time, but hid it behind friends and television and technology. If you ever feel a certain way, remember that nothing can make you feel better but yourself. Don't rely on things outside of yourself to make you feel a certain way… connect with your emotions. (And get off your phone!)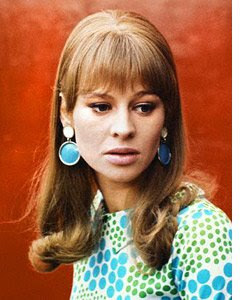 You got:

You Got Guy Montag!
If you're like Guy, you're clever, curious, and smart. Guy began the story being a regular firemen who followed the rules and thought that what he did was absolutely the right thing to do. When he encountered someone with a different perspective, he was able to separate the norm from his own way of thinking and submerged himself in his own point of view. He completely gave in to a new idea that went against his own job… he was true to HIMSELF. On the other hand, Guy was sometimes an overthinker. "There must be something in books, things we can't imagine, to make a woman stay in a burning house; there must be something there. You don't stay for nothing." This quote is just a fragment of how much thought Guy put into the woman who killed herself. It was almost insane how much he thought about that, and how scarred it left him. Maybe the effect of these thoughts was a good one, but he sure would've saved himself loads of stress if he had just moved on. So keep staying true to yourself and don't think about it too much! Life is full of wonders for you to enjoy.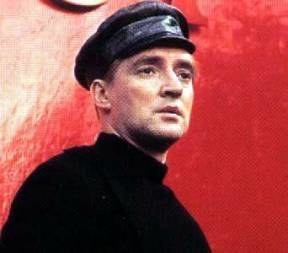 This post was created by a member of BuzzFeed Community, where anyone can post awesome lists and creations.
Learn more
or
post your buzz!