Why the fight for equality is under attack
Despite gains in recent years, LGBTQ+ are at the center once again of political firestorms every other day.

Trans people have faced the worst of it, with conservatives and anti-trans people using sports (amongst other trivial things) as a cover to erode LGBTQ+ rights and convince their base it's the right thing to do.
NBC News reported that the number of anti-LGBTQ+ bills has skyrocketed from "41 in 2018 to 238 in less than three months of this year" and with anti-transgender legislation representing the bulk of those new bills.
With the upcoming 2022 midterm elections, LGBTQ+ rights and the candidates who support them will be crucial, but here are some things you can do at home to start organizing and bring the fight for equality to your neighborhood before then.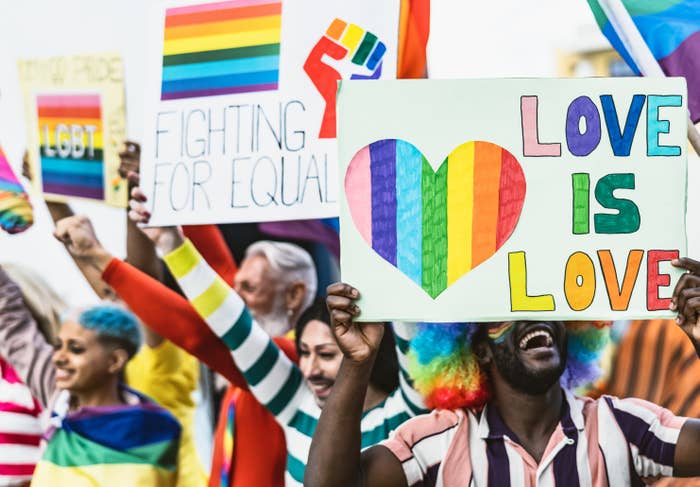 Get loud and get local
While we mostly talk about politics at the highest levels, local city and state politics will often have a more immediate effect on you, although it is less high profile, which is something you can use to your advantage.

Smaller politicians and elected officials are very much at the whim of the small public electorate who voted them in, so a small margin of votes can cost a decades-plus incumbent their seat. Plus, this smaller margin means that electing LGBTQ+ people or allies into office is that much easier.
Protests, social media campaigns, and demonstrations and boycotts can not only grab the attention of your elected officials, but of the media and the community, which can build momentum or fire up more local action. A series of bad press days could mean that whatever bill all the bad press is about dies, or puts hesitation into those who would bring similar bills or policies back in the future.
As queer people, especially in smaller, rural communities, the power of your LGBTQ+ neighbors can be life-changing. The Human Rights Campaign has a wonderful municipality index that grades local cities based on their LGBTQ+ policies and can offer you an idea of where to focus organizing efforts in your city or state.
Know your rights, and who is trying to erase them
As queer people, every town in America has a unique feeling toward LGBTQ+ people and our rights, which means understanding exactly what you are facing is very important.

Freedom for All Americans has a legislation tracker for LGBTQ+ bills and their sponsors, which also tracks how far along the bill is in the process of becoming law, an invaluable resource when you are organizing local action against anti-LGBTQ+ bills.
GLAAD has an abundance of queer voting resources, including help for trans people and their voter IDs, a tool to help you contact your elected officials, and more information about how to get involved politically.
The American Civil Liberties Union has been a longtime fighter for LGBTQ+ equality and has a round-up of resources for queer rights that cover everything from your individual rights as a queer renter to whether you can get fired for being queer at your job. For those who have larger legal questions that center on your rights as an LGBTQ+ person, the ACLU are incredibly helpful.
Organizing meetings at your home or a queer-friendly space where you and other LGBTQ+ people write to your representatives not only lets them know their base is watching, but their base is queer. These meetings can also foster community and inspire greater action to help the queer people who cannot fight or make it to local meetings.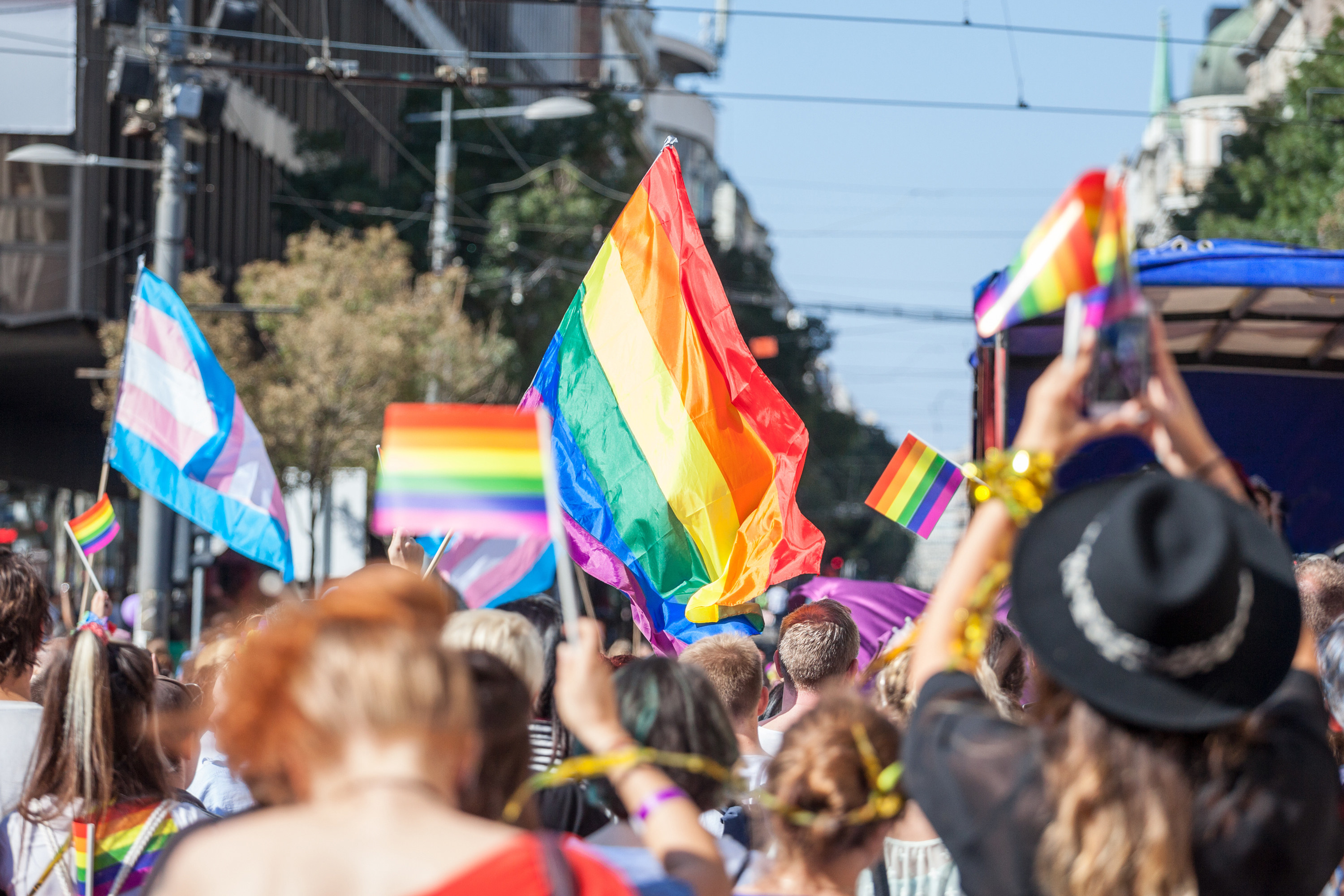 Build a local queer community
In smaller places, there are many barriers that keep queer people from getting the same rights as their straight or cis-gender neighbors. Lack of queer safe spaces, a lack of visible queer leaders, or overt queerphobia can lead to many LGBTQ+ people in smaller communities thinking that they are alone in their fight, which isn't true.
LGBTQ+ people are in every town in every state in every country across the world, whether you see them or not. If you have the means to host a community event or begin organizing for local queer activism, then in doing so, you can create immediate change by showing your queer neighbors that someone is fighting for them.
It may seem like an uphill battle to create and foster an entire community, but that struggle is one that will uplift you in ways you'd never expect and allow you to connect with your queer neighbors and create a queer family, which everyone needs.
Get ready to fight later this year
Historically, the election after a new president has seen gains for the opposing party, meaning that republicans and their anti-LGBTQ+ sentiments are expected to become the leaders of the house of representatives later this year.
Many conservative-leaning democrats have also been a part of the problem in anti-queer legislation over the past couple of years, meaning that electing pro-LGBTQ+ individuals is of the utmost importance later this year (and every year).

The LGBTQ+ Victory Fund is one of the leading queer political groups in America that seeks to increase LGBTQ+ representation in politics at all levels. They have tools and funding for queer people running for office and offer resources for LGBTQ+ people who may be interested in running for office.
If no openly queer candidates are running in your area, reaching out and seeing how local candidates feel about queer issues (and then letting your community know their responses) can do just as much good. It may not seem like a city councilor or county judge will have a lot of effects on LGBTQ+ equality, but even one anti-LGBTQ+ individual can do a lot of harm in the right position.
While November may seem far, the uphill battle for LGBTQ+ equality will take every day until then and every day after it.
What to do if you feel hopeless
As a queer person who grew up in South Texas, I long thought that I would just be a lesser person than my straight peers and that political change would be impossible. But in the past couple of years, the local efforts of queer people have changed my small conservative town in ways I'd never have expected and showed me that LGBTQ+ change can happen anywhere.

Things like LGBTQ+ centers and pride parades to real inclusive policy changes can seem like a world away, but for those who can go out and be loud and proud and dare to try make space, change isn't as far away as you might think. Even for those who are not out or are still figuring out their place in this world, simply voting for pro-equality candidates can make a world of difference.
As LGBTQ+ people, we have a family of incredible people from all walks of life that want the same rights as you and everyone else. Every day this world seems like it's going to flames and hellfire quicker and quicker, making the people who choose to fight for a queer-friendly world even more important.