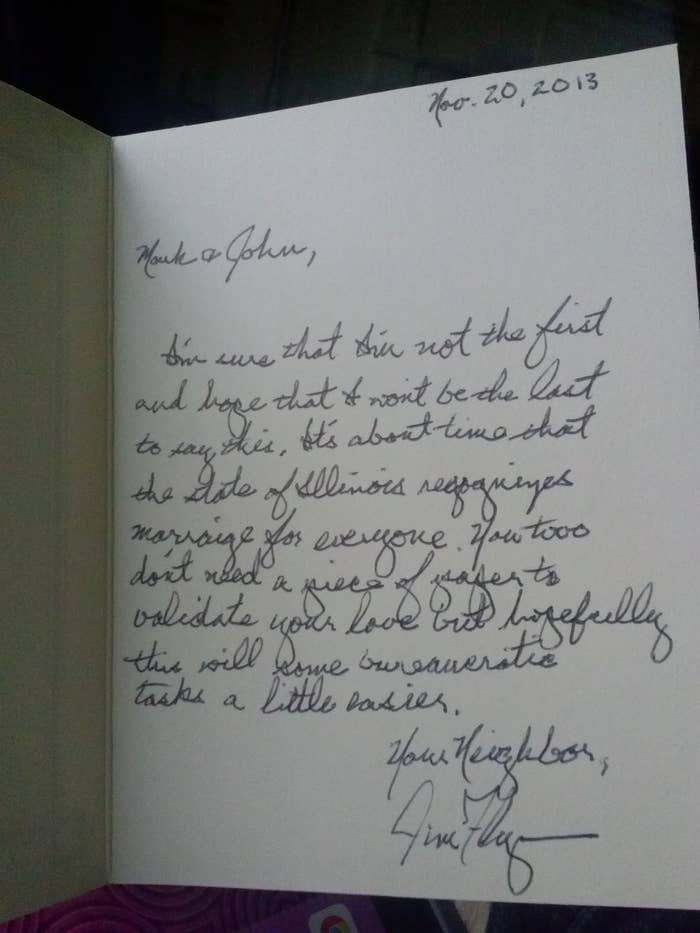 While I am very fond of Jim, we only see each other a couple of times a year. For the most part our interactions last a couple of minutes when we run into each other and consist of pleasantries and small talk.
John and I have been dating for 9 years. We live in a part of Chicago that isn't the most supportive or sympathetic to the LGBT community.
While media outlets run mostly horror stories of LGBT discrimination and violence fueled by hatred, I figured I should share this most awesome act of kindness. It is good to have allies along the way, but even better to have friends. Cheers to Jim!