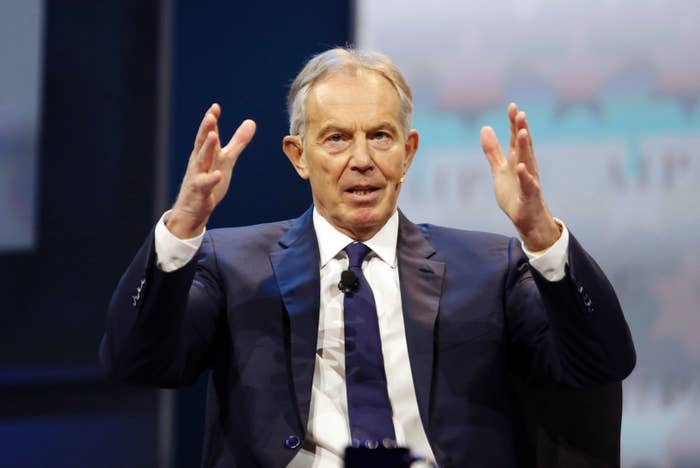 Tony Blair has warned that the renewed threat of Scottish independence could prompt a U-turn on Brexit if the pain of leaving one union threatens to destroy the other.
In the June issue of GQ, out today, Blair said the looming Brexit presents a "material change" in circumstances since the independence referendum in 2014 — echoing the SNP manifesto, which it is promoting as a mandate for a second referendum.
While voters chose to stay in the union, Scotland last year voted overwhelmingly (62%) in favour of Remain.
When asked about the likelihood of Scottish independence in the event of a hard Brexit, the former prime minister, who was interviewed by his former spin doctor Alastair Campbell, said: "I don't know. I think it is very hard to judge.
"But I think the fact that Brexit clearly imposes a big strain on the union in Scotland and in Northern Ireland means it imposes an even greater obligation on us only to do this if the gain is substantial and the pain is not and the fact is it's the other way round."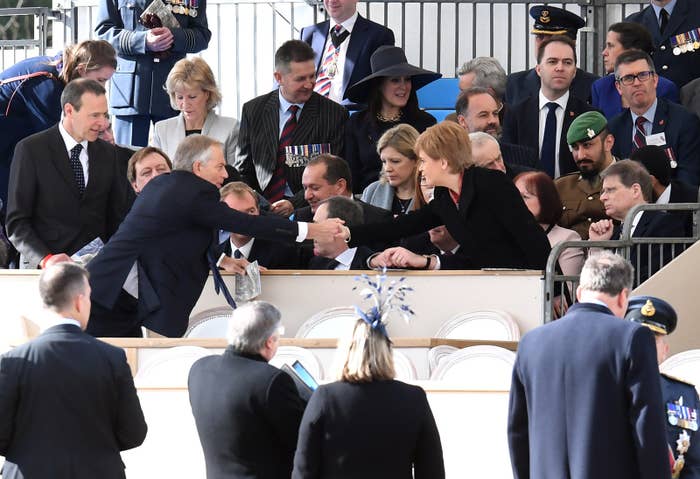 Blair, who also praised SNP leader Nicola Sturgeon, calling her "a very effective politician", said it might be possible to stop Brexit with "an effective coordinated campaign" with the message: "The option of changing your mind is open to you and don't let anyone tell you it isn't."


"Our case has got to be that if we come to the conclusion that the gain is very slight, the pain is enormous, and thanks to the concentration on Brexit, nothing else in the country is being done properly, we are entitled to change our mind," he added.
Robbie Clark, 25, an airport pushback operator from west Edinburgh, said Blair's idea could be a vote winner in Scotland. "I'm voting anyone but Conservative," he said.
"Everybody hates the Conservatives in Scotland because of Margaret Thatcher. I've not decided who I'm going to vote for yet but I know I would rather not have Brexit."
Clark said his parents had been considering a move abroad but were now unsure whether they stood on issues like visas and were concerned about the devaluation of the pound.
"I want to stay in the UK and in Europe," he added.
Mark McDermott, 35, an aircraft dispatcher from Leith, also agreed with Blair. Though he was initially opposed to independence, he said he voted in favour of it "because I didn't like the English campaign against it".
"It became and 'us and them' situation but that shouldn't be what it's about, but now I'm glad we didn't go towards independence," McDermott told BuzzFeed News.
"A lot of people in Scotland have had time to think about it since 2014, and now I think we're better off staying in the UK and in Europe because we're stronger together."
Lorraine Martinez, a carer from north Edinburgh, said: "I would vote Labour because I can't stand the Tories, but I think it's a wasted vote in Scotland so I'll probably vote SNP.
"I think Jeremy Corbyn is an ordinary, down-to-earth guy and people just can't accept him because he doesn't have the presidential qualities of David Cameron or someone like that. Corbyn is a man of the people.
"I think support for independence will grow because of Brexit, but I feel more European than anything else."
Aija Rae, 27, a dual British-Australian citizen who lives in Leith, told BuzzFeed News she would back any option to keep Britain in the EU.
"I would vote Green but they're not very strong in this country," she said. "I like Jeremy Corbyn and I'll vote for him if I don't find a better independent candidate."
Threza Faherty, 48, who is originally from the Republic of Ireland and his lived in Edinburgh for 17 years, said: "Scotland couldn't afford independence. Most people here don't know how lucky they are to have a good healthcare system, when it costs hundreds of euros if your child gets sick in Ireland."

Stephen Gethins, the SNP's Europe spokesman, said Blair's arguments "reflect the reality that the independence debate now is fundamentally different to the one in 2014".
"The central arguments used then against an independent Scotland have either crumbled already or are in the process of doing so," he said.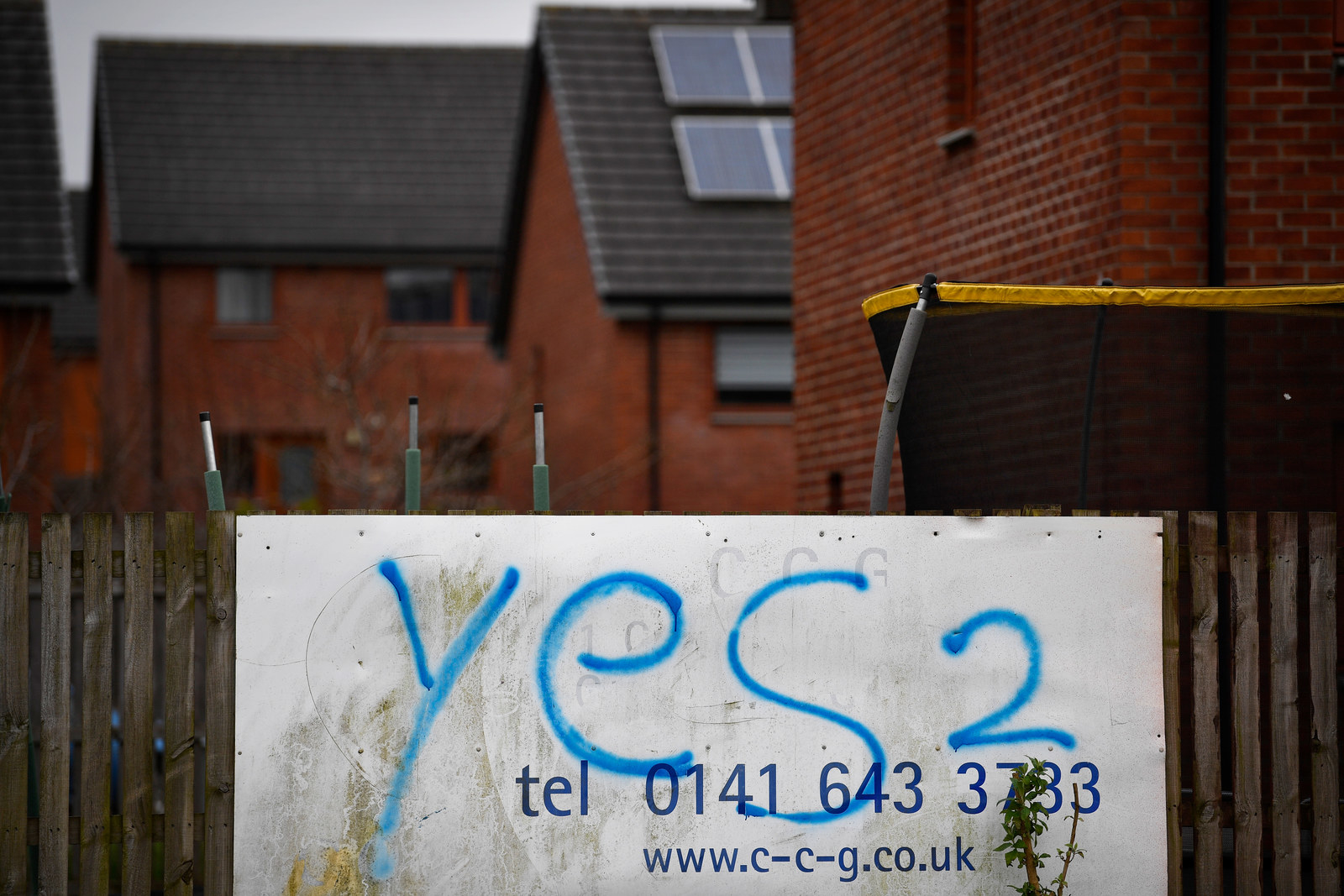 But the Scottish Conservatives urged Blair to stop fighting against Brexit and encourage Labour to present a united front against independence.

"The strain on the union would be greatly eased if Labour joined in," a spokesman said. "Instead it has a leader who is 'absolutely fine' with a second referendum and is fielding candidates who supported independence in 2014."
A Scottish Labour spokesman said: "Tony Blair is absolutely correct that the Tories' reckless Brexit gamble has put the union at risk – it is the explicit reason Nicola Sturgeon is campaigning for a divisive second independence referendum.
"The former prime minister is also correct to say that the most important political, economic, and social union for Scotland is the United Kingdom.

"The reality is that Scotland's decision to stay in the UK and reject independence in 2014 stopped unprecedented levels of austerity for our schools, hospitals, and welfare state."