How Technology Might Fix Soccer
The world's most popular sport may be getting a much needed facelift.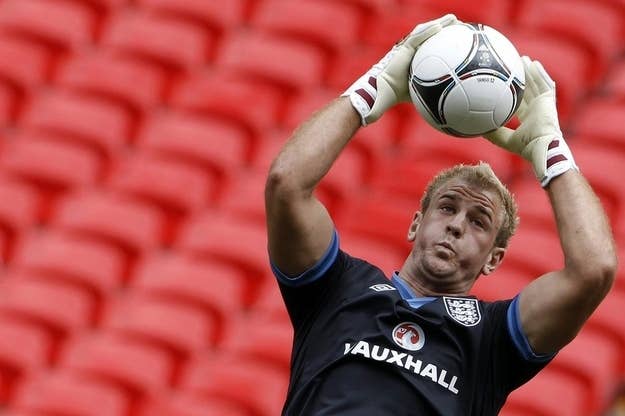 Frank Lampard's strike, just before halftime in the 2010 World Cup match between England and Germany, was the goal seen round the world — except it wasn't. Perhaps the only two people who missed it were those with the power to award the goal — the referee and his assistant. Replays showed the ball bouncing way behind the line, but no goal was given. With England trailing 2-1, an equalizer would have seen them go into the break level. From there, who knows? But the momentum would certainly have been with England.
Instead, robbed of that vital score, they re-emerged distracted and demoralized and Germany scored twice more, cantering to a 4-1 win, knocking England out and sending them home.
Now FIFA has finally decided not to let that happen again. In March, as he arrived in London for the organization's annual General Meeting, FIFA president Sepp Blatter said he would "rather die" than see another incident like the Lampard travesty at the 2014 World Cup in Brazil. And so, through a process that began last fall, the new cohort of goal-line systems competing for FIFA's approval is now whittled down from eight entries to a final two — Hawkeye and GoalREF — though there's no guarantee that either will be selected. If approval does come in July, the introduction of Goal-Line Technology will be the first significant change to football's Laws of the Game since 1992 and the biggest since player substitutions were first allowed in 1958.
Getting to this point has required overcoming resistance from the sport's major powers. Three months before the 2010 World Cup, FIFA and soccer's law-making body, the International Football Association Board (IFAB), had decided to scrap their investigations into Goal-Line Technology, the precision instruments dedicated to accurately judging whether a football has crossed the goal-line or not, for good. "Technology should not enter into the game," FIFA's General Secretary, Jérôme Valcke, said after their vote. "It was a clear statement made by the majority of the IFAB."
It's a long-overdue shift for the only major professional international sport without a technology-based backup for human referees. "The tests so far have been very positive," says Neale Barry, Head of Senior Referee Development at The Football Association. "There is every chance that if either Hawkeye or GoalRef successfully complete phase two of the testing process then IFAB will license their system in July."
He adds: "As whether a goal has been scored or not is the most important decision in a game, we believe that, if the technology is successful after a rigorous testing process, that the referee should have that at his disposal."
The most high-profile test of either system comes on Saturday. Hawkeye, which uses six carefully positioned cameras to triangulate the ball's flight in relation to the goal-line, will be deployed at Wembley Stadium and will be in operation for England's friendly against Belgium.
If there is a goal-line incident, though, neither the 90,000 fans in the stadium nor the millions watching on television will know Hawkeye's decision. Only the independent testing authority that is working for FIFA will get the data and they will use it to help draw conclusions on whether Hawkeye passed its vital test.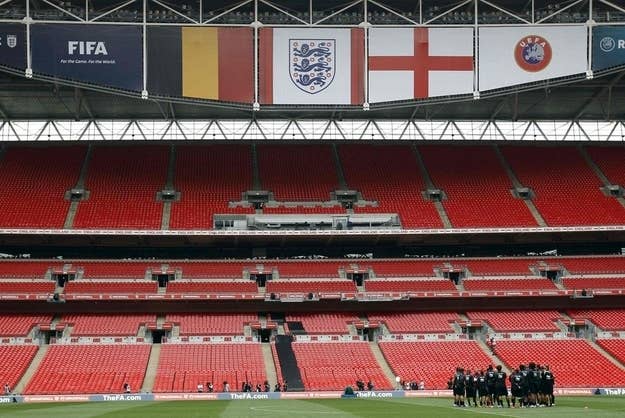 Hawkeye's rival, GoalREF, uses German technology. "It's maybe not England versus Germany," says René Dünkler from Fraunhofer, the company that masterminded the technology. "Maybe they could both be accepted. Maybe neither gets through. We have to wait and see."
GoalREF uses a microchip embedded in the ball which, when it crosses the line, disturbs a magnetic field surrounding the goalposts. "The change in field is used to calculate whether or not it is a goal," explains Dünkler "If it's a goal, a signal is transmitted to the referee." No signal, no goal.
FIFA is now fully committed to implementing Goal-Line Technology, though it is possible that neither Hawkeye nor GoalREF will gain approval. That would mean a new round of testing — which has led to accusations that FIFA has dragged its feet. And even FIFA admits the process has been overly complicated. "A lot of people have questioned the length of the process and the necessity," says Alex Stone, a FIFA spokesperson. "But the companies have praised the testing system because they are being rigorously tested. Nobody will be able to say any corners have been cut."
If approved, it is unlikely that technology will be installed worldwide instantly. Each national association will need to make its own deals with the technology providers and rolling it out in time for the coming English Premier League season is certainly unlikely. The 2013-14 season is a more realistic target.
Opposition to Goal-Line Technology remains, and there are even Goal-Line Luddites right at the top. Most arguments against it are similar to those trotted out by conservatives and vested interests in other sports when they moved to modernization and fairness.
Fears over accuracy and reliability have been addressed carefully by FIFA's stringent testing process. And FIFA also limited the field of applicants by specifying from the start that the technology, however accurate, must not interrupt the game's flow by forcing waits for decisions.
"Other sports are different to football," says Stone. "Tennis and cricket both have natural stoppages of play. The opposition team, if the ball is in play or in the goalkeeper's hands, won't wait."
At any rate, given how much player protestation currently follows controversial decisions, the advent of technology will probably speed up the game. And some of soccer's melodramatic tropes are seriously outdated; the idea that bad decisions and hard-luck stories are integral to soccer's appeal is ridiculous. In the age of English teams without English players and multi-billion dollar clubs, would Barcelona or Manchester United really choose defeat and a great story over winning the Champions' League final?
Refs should not be forced to guess on multi-million dollar decisions with real global consequences and we should look to help them as much as possible. And that means, when Goal-Line Technology performs well, we should cheer the arrival of technological offside police, too.
-----
Mark Hudson is a writer based in England. He has written about sport for The Times (London), The Guardian and is a regular contributor to Boxing News.