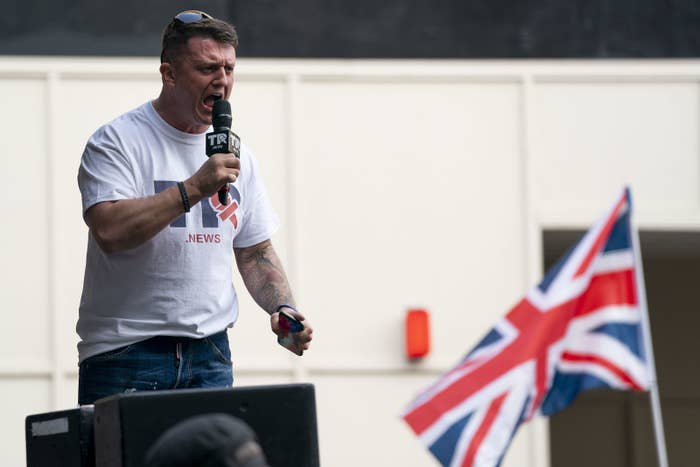 YouTube has placed sweeping new restrictions on far-right activist Tommy Robinson's channel, removing his videos from search results and prohibiting him from livestreaming to the platform, BuzzFeed News can reveal.
The clampdown follows demands from senior MPs from both Britain's main political parties for Google, YouTube's parent company, to follow Facebook and Twitter's example in restricting the reach and impact of the anti-Muslim campaigner by banning him from their platforms.
While YouTube is stopping short of an outright ban, the restrictions will mean Robinson's new videos won't have view counts, suggested videos, likes, or comments. There'll be an "interstitial," or black slate, that appears before each video warning people that it might not be appropriate for all audiences.

Robinson will also be prevented from livestreaming to his channel. Until now, he would do this regularly to reach his nearly 390,000 YouTube subscribers.

YouTube users will be able to access Robinson's material only by clicking directly on a link for each video. The effect of the changes will be to make his videos undiscoverable.
A YouTube spokesperson said the restrictions came after the company consulted with outside experts and academics about the type of videos appearing on his channel.
"After consulting with third-party experts, we are applying a tougher treatment to Tommy Robinson's channel in keeping with our policies on borderline content," a YouTube spokesperson said.
"The content will be placed behind an interstitial, removed from recommendations, and stripped of key features including livestreaming, comments, suggested videos, and likes."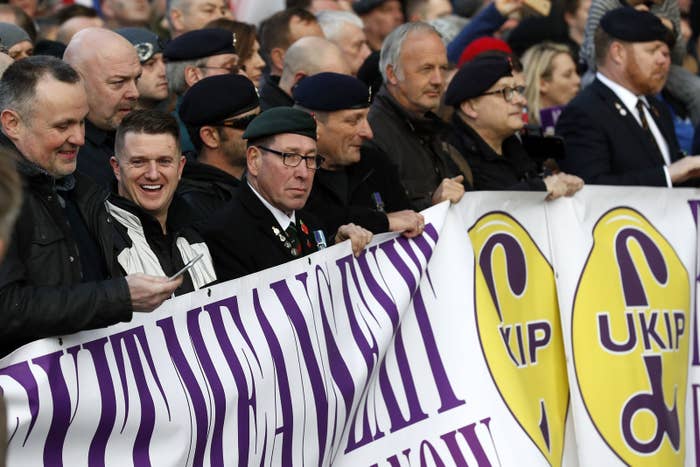 Robinson, whose real name is Stephen Yaxley-Lennon, is the UK far-right's most high-profile figure. He recently became the figurehead of the anti-immigration party UKIP, prompting former leader Nigel Farage to abandon the party and denounce it as "obsessed with Islam".

But battles with the US tech giants and the BBC have also come to dominate Robinson's recent activism. Social media companies have slowly been taking action against him over the last 12 months. Last year, he was banned from Twitter for breaching the company's "hateful conduct" policy.
In February, Facebook removed the activist's page — followed by more than 1 million people — and said that Robinson had engaged in "organised hate". The company also shut down his Instagram page.
To communicate with his fans, Robinson now sends out regular updates through email, and he announced recently he had set up a new Snapchat account.
It remains to be seen whether YouTube's restrictions on Robinson will be enough to satisfy senior UK politicians who have been pushing for him to be banned from the platform completely after an incident with Mike Stuchbery, a writer with the website Byline.
In a letter to Google CEO Sundar Pichai, Labour's deputy leader Tom Watson demanded that Robinson be removed after the activist livestreamed himself visiting the home of Stuchbery.
"I have recently been making the argument that the social media companies have failed to regulate hate speech and harm on their platforms," Watson wrote. "I would ask that you immediately close down all of Yaxley-Lennon's sites on YouTube before the virus of his views grooms countless more followers via your platform."
Responding to Watson's intervention, Jeremy Wright, the culture secretary, said, "I hope YouTube will consider this very carefully, consider what he has said, what I have said, and reconsider their judgment."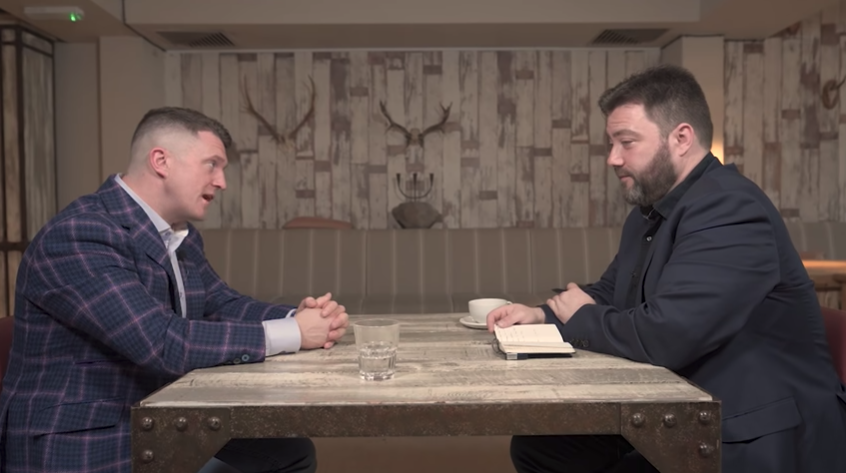 In a recent interview with fellow UKIP-affiliated YouTuber Sargon of Akkad, Robinson claimed the media was "building me up as the next Adolf Hitler" before criticising social media platforms for banning him. He claimed it was "censorship".
CORRECTION
Mike Stuchbery's name was misspelled in an earlier version of this post.