The Last Day Of The 2016 Parliament Was A Hot, Sweaty Mess
Honestly, who guzzles glue?
Let's start with this sensual GIF of Jean Claude Van Damme. It'll make sense soon. Promise.
Remember those pro-refugee protesters yesterday who literally superglued themselves to the House of Representatives? They were back, this time with abseiling equipment and dye that turned the Parliament House fountain blood-red.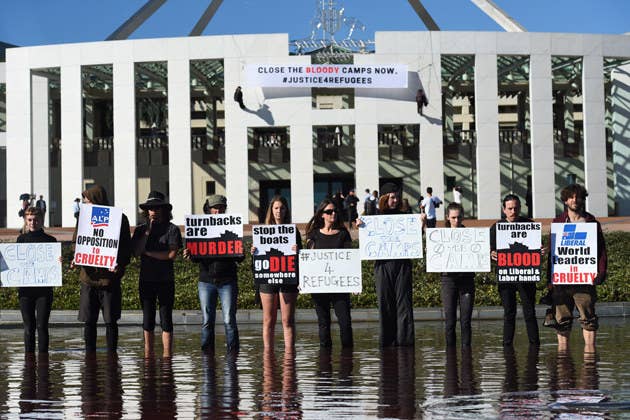 It prompted Queensland LNP senator James McGrath to launch a verbal assault, calling them "a bunch of bong-sniffing, dole-bludging, moss-munching, glue-guzzling, F-Mart Castros".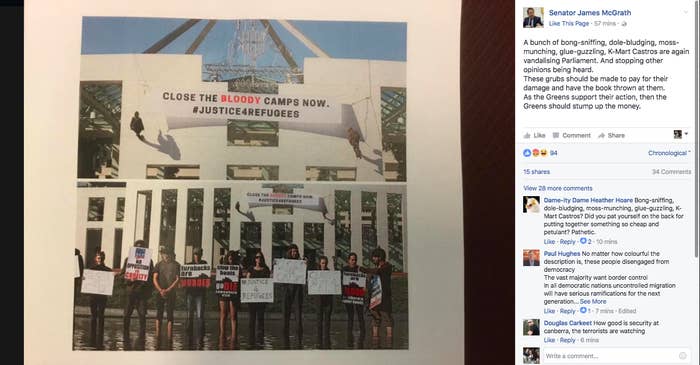 It was strong status tbh, but really, who the fuck sniffs a bong?
Or guzzles... glue?
Meanwhile, this was happening.
And Nick Xenophon flipped the bird with a Cheezel on it at David Leyonhjelm because he insulted South Australia... or something.
Wait, what the heck was Jean Claude Van Damme doing at Parliament House?
Yep, that is definitely Van Damme launching a roundhouse kick at Australia's energy and environment minister. (Van Damme was at Parliament House to raise awareness for endangered animals, because sure.)
The prime minister gave his traditional Christmas message and delivered an excellent sledge:
An Australian actor stepped forward to play George Christensen in an upcoming movie.
Christensen was breaking a lot of people.
And the anti-marriage equality MP had some words for his critics.
Oh, there's Van Damme again.
But the big issue of the day was the backpacker tax. The government, especially Barnaby Joyce, was red and angry at Labor and the crossbenchers for haggling over its 15% tax.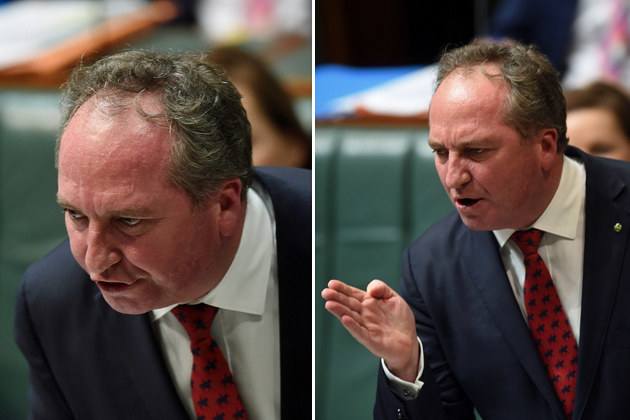 The National Farmers Federation was desperate, and while it had been in lockstep with the government for a long time, things were getting dire.
Treasurer Scott Morrison slammed his foot down... no... the government needed just one senator to switch sides and FFS it was staying at 15%.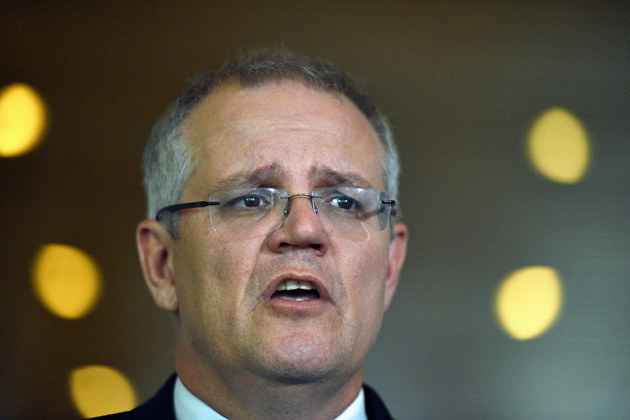 The final Question Time for 2016 began and everyone went feral over the backpacker tax.
Then, shocking pretty much everyone because they stayed pretty quiet for most of the day, in came the Greens and SAVED THE GOVERNMENT'S 15% BACKPACKER TAX!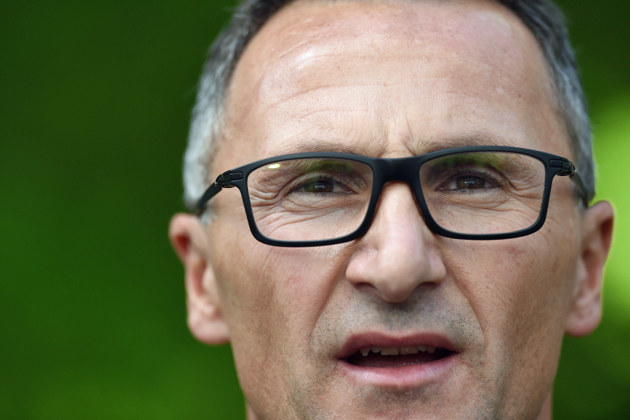 It totally broke Labor people.
Who had a bit of an afternoon tanty.
And the deputy prime minister, who hates the Greens probably more than anyone in the entire parliament, tweeted his thanks.
2016. What did we just see?