Australia's foreign minister, Julie Bishop, has been accused of sledging her opposite number, Tanya Plibersek, allegedly calling her a "bitch" during this week's Question Time. But did she really?
The footage from Tuesday's sitting, which we've slowed down, appears to show Bishop behind Tony Abbott's right shoulder muttering something in the direction of Tanya Plibersek.
So what was happening at the time? The opposition foreign affairs spokeswoman, Tanya Plibersek, asked a question about humanitarian aid to Syria. As Hansard shows, during Abbott's answer, Plibersek repeatedly yelled...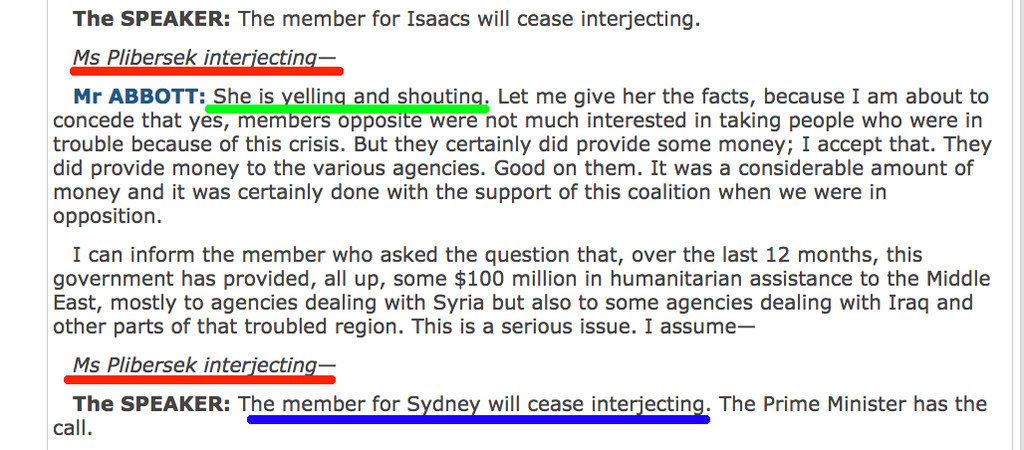 Labor MP (and self-described "bad boy of parliament") Nick Champion told BuzzFeed News she said it.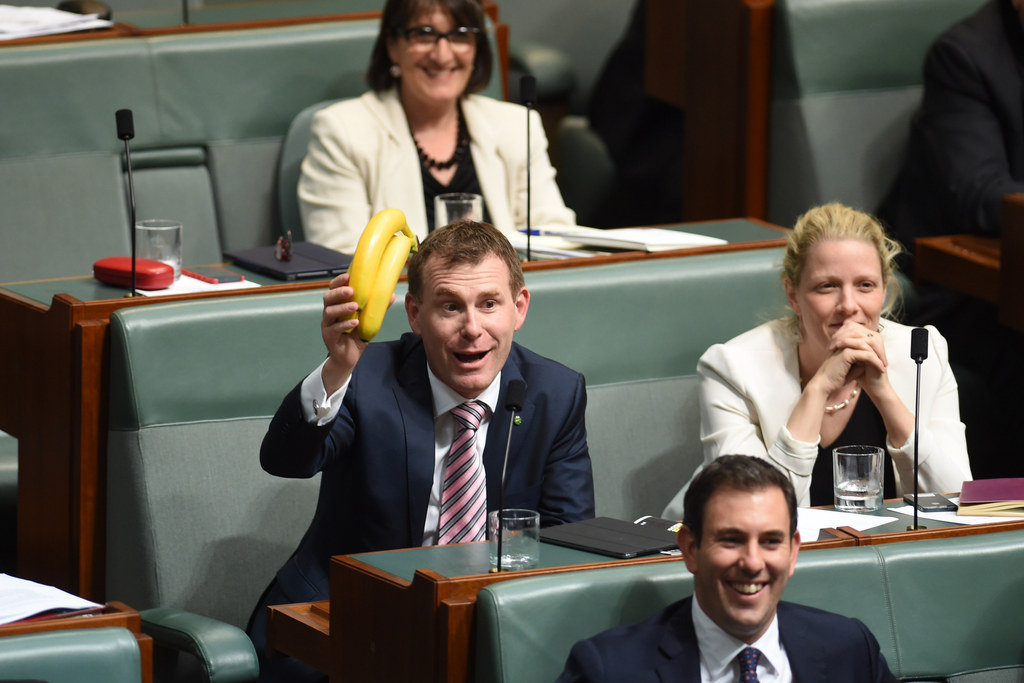 "Oh come on," he said. "Well, what do you think the foreign minister is saying about Tanya Plibersek?"
Champion regularly gets kicked out of parliament for brandishing props and throwing sledges from the backbench.
"I'm the parliamentary bad boy," he said, "and I guess I can call into question whether it's parliamentary language or not."
When BuzzFeed News showed the footage to Plibersek, she laughed.
"I'm sure I've been called worse," she said.
BuzzFeed News has also contacted Bishop's office for comment.
As we wait for a response...we need your help.
Oops. Something went wrong. Please try again later
Looks like we are having a problem on the server.
Did Julie Bishop call Tanya Plibersek a "bitch"?
Nah, it was more like *smdh* "pitch!"

Mmmm, I think it was a frustrated "bssssssh".

It was something different – I'll tell you in the comments.