The Olympics Beef Between China And Australia Is Getting Wild
Things are getting heaps weird between China and Australia rn.
ICYMI, Australian swimmer Mack Horton is currently public enemy number one in China for his tense public feud with Chinese nemesis Sun Yang.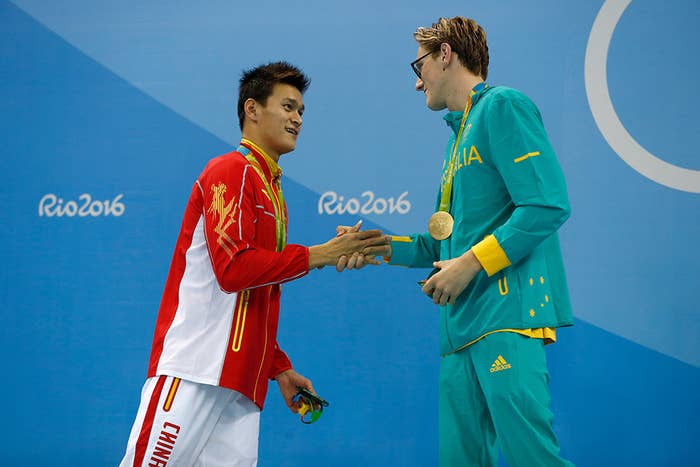 Of course, Yang's fans responded by flooding Horton's Instagram account with hundreds of thousands of snarky comments and poo and snake emojis.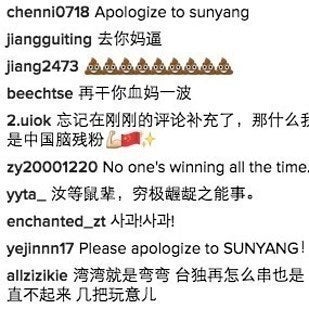 It got so bad, Horton deleted and shut down all the comments on his photos.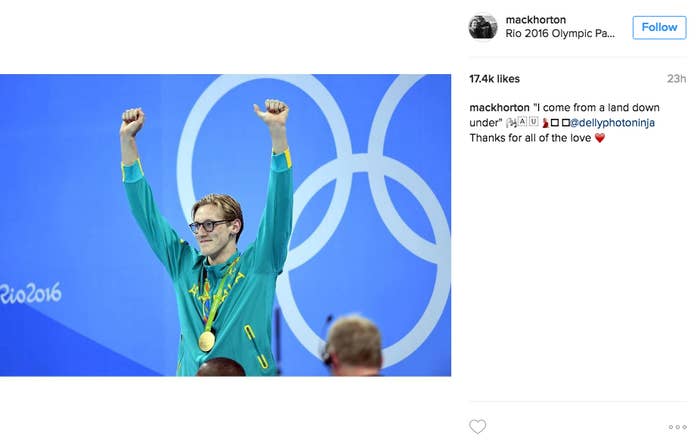 On Monday things got weird. China's state broadcaster Xinhua started tweeting out negative news stories about Australia. Like this one sledging Melbourne (Horton's hometown).
Less than an hour later, another: this time about the Australian government's attitude towards Chinese investment in Australian farmland.
And 17 minutes later, another. This story was about Channel Seven apologising for throwing to an ad break when China appeared in the opening ceremony. The Aussie broadcaster also apologised for showing China on the medal tally next to a Chilean flag.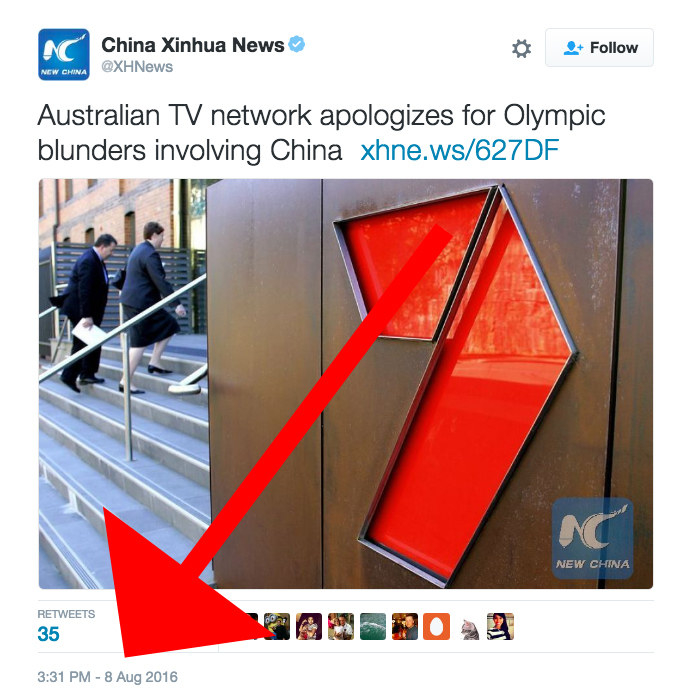 That's not all. Chinese pro-government outlet the Global Times published an op-ed that read, "we don't know if it is Horton who is silly or it's the Australian media that is evil, or perhaps Australia just has a different moral standard".
At least Australian China correspondent Stephen McDonell was up to the task of fighting back on Twitter.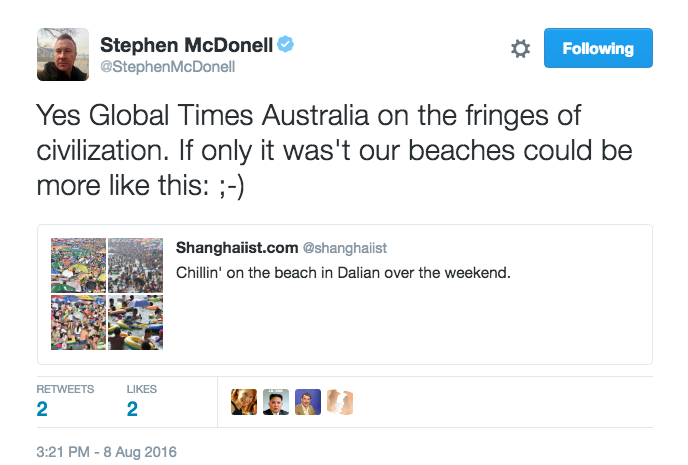 Yang and Horton will face off again in the 1,500m freestyle later in the week. Until then, Australia and China will probably continue to attack each other in the media and things are getting HAIRY.